Kick-start an early years Minibeast topic with this easy Minibeast Snail Fingerprint Craft for kids!
Inspired by our popular CD Snail craft, we have created a printable snail template to make crafting with kids easy peasy!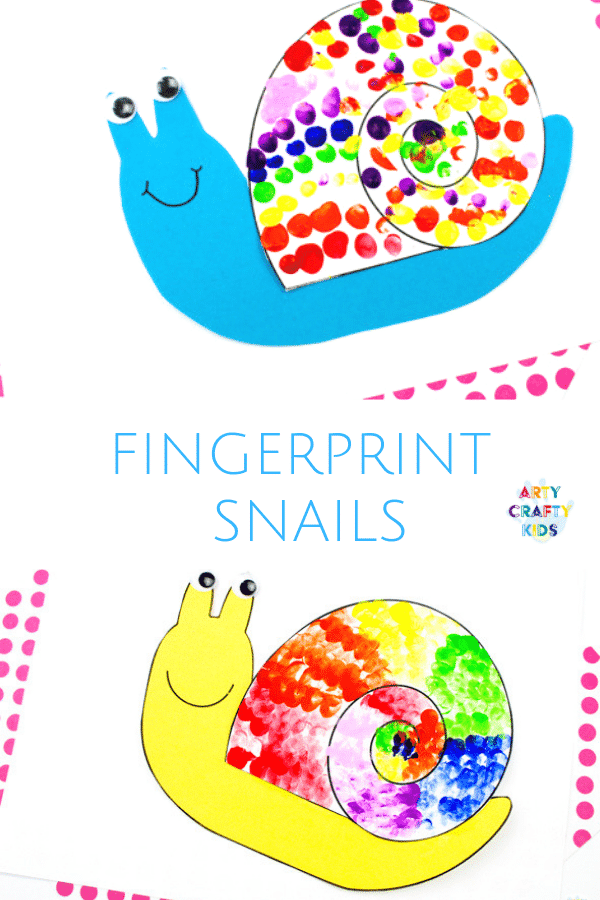 Arty Crafty Kids can simply add colourful fingerprints or use a variety of creative techniques to decorate their snail shells!
Fill the snail shell template with buttons, pom-poms or/and collage with colourful printed paper!
Try bubble wrap printing or splats.
The possibilities are endless with this simple snail art and craft project, giving your Arty Crafty Kids the opportunity to explore their creativity.
Minibeast Fingerprint Snail Craft: Materials
White & Coloured Card Stock
Paint
Googly Eyes x2
Scissors
PVA Glue/ Glue Stick
The Fingerprint Snail Template is exclusively available to Arty Crafty Kids Club members.


Join the Arty Crafty Kids club to download the templates and access our complete collection of Art & Craft templates, Colouring Pages, How to Draw Guides, Activity Booklets and much more!
Already a member? login here! and search Fingerprint Snail Craft
Minibeast Fingerprint Snail Craft: Tutorial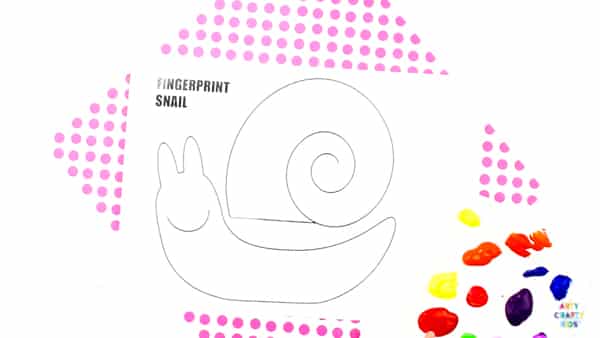 Step 1:
Download and print the Snail Template onto white card stock.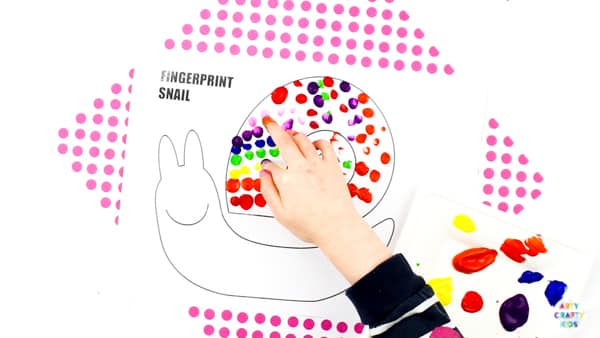 Step 2:
Add fingerprints!
Less is More… For clean and crisp prints, avoid applying an excess of paint to the finger tip. With every new application, print onto a scrap piece of paper before printing the snails shell.
Use the same application of paint until the print fades.
Don't be afraid to overlap the prints and combine colours!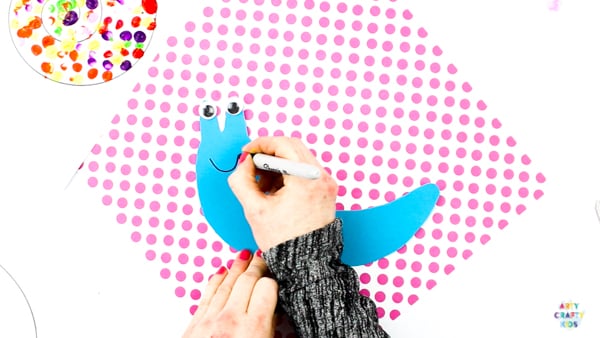 Step 3:
While the snail shell dries, cut out the body and trace around the shape onto a piece of coloured card.
Alternatively, the template can be coloured in.
Add a pair of googley eyes and a big smile!
Step 4:
Once the shell has dried, cut it out.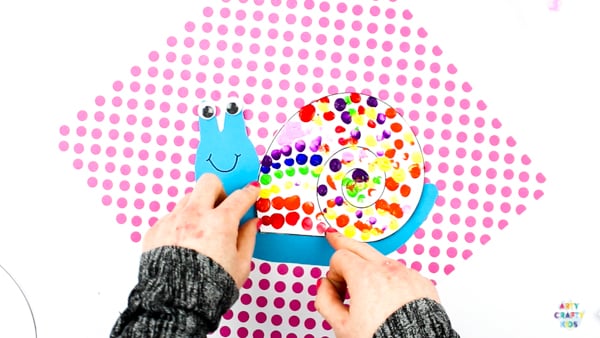 Step 5:
Glue the shell to the body of the snail.
The Minibeast Fingerprint Snail Craft is complete!
How will your Arty Crafty Kids paint theirs?
My preschooler and daughter (eyfs) played with rainbow colours.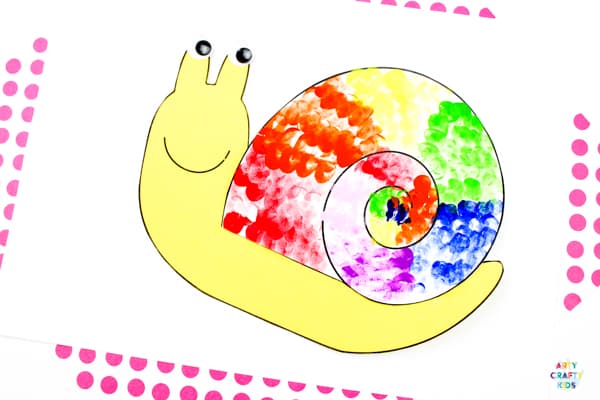 ---
Arty Crafty Kids Club
Creative and playful Art & Craft Templates
How to Draw Guides and Pre-writing Line Work
Colouring Pages & Seasonal Activity Booklets
Perfect for Educators and Parents, with new content added weekly!
---
For more bug art and craft ideas, check out these popular posts:
The Very Hungry Caterpillar Puppet Craft