We love minibeast activities at Arty Crafty Kids and this adorable Handprint Ladybug Craft has been designed with young children and preschoolers in mind.
Kids will enjoy the process of cutting and sticking to create their stained glass 'leaf' canvas, and the template is large enough for even the smallest of hands to have a go at cutting for themselves!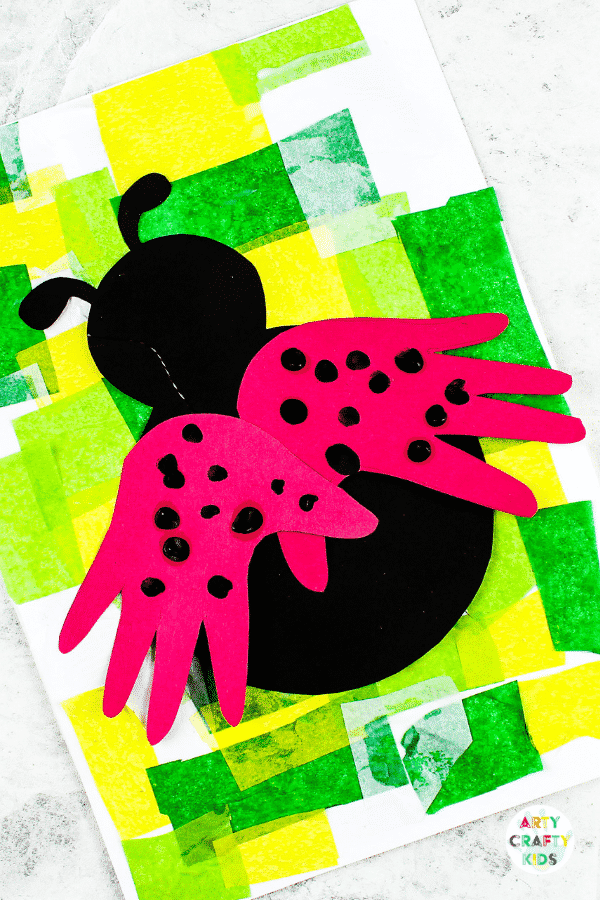 Handprint Ladybug Craft: Materials
White, Black & Red Card Stock
Green, Yellow, White Tissue Paper
Black Paint or Ink
PVA Glue
Scissors
Ladybug Template
The Ladybug Template is exclusively available to Arty Crafty Kids Club members.


Join the Arty Crafty Kids club to download the templates and access our complete collection of Art & Craft templates, Colouring Pages, How to Draw Guides, Activity Booklets and much more!
Already a member? login here! and search Ladybug Template
Handprint Ladybug Craft: Tutorial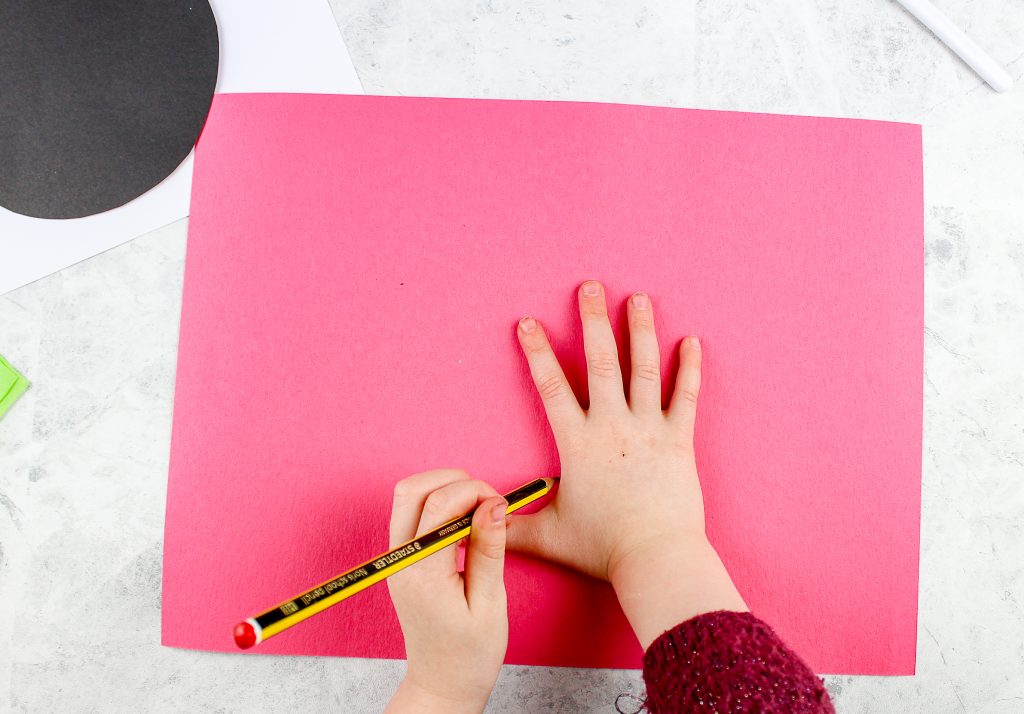 Step 1:
Draw around a pair of Arty Crafty hands onto red card stock and cut out the handprints.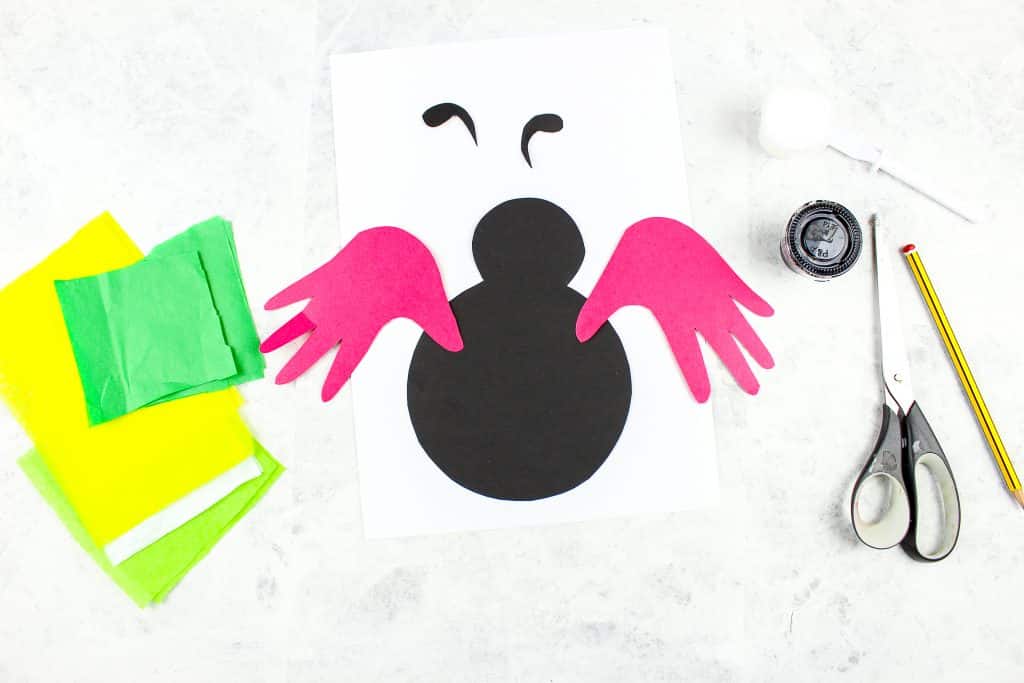 Step 2:
Download the and print the Ladybug Template from the members area.
Cut out the template and trace round the body parts onto black card stock.
Cut out the traced ladybug shapes.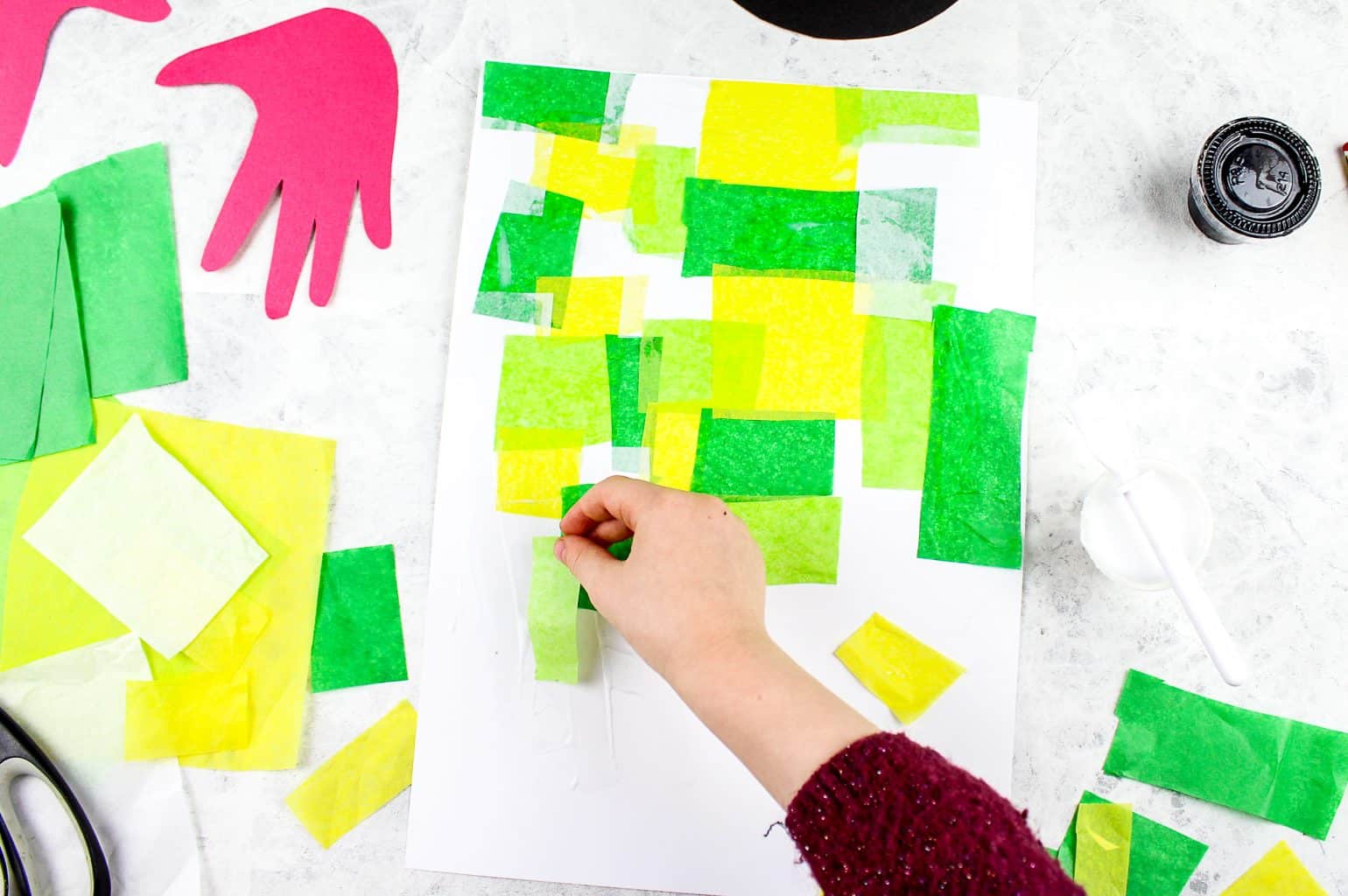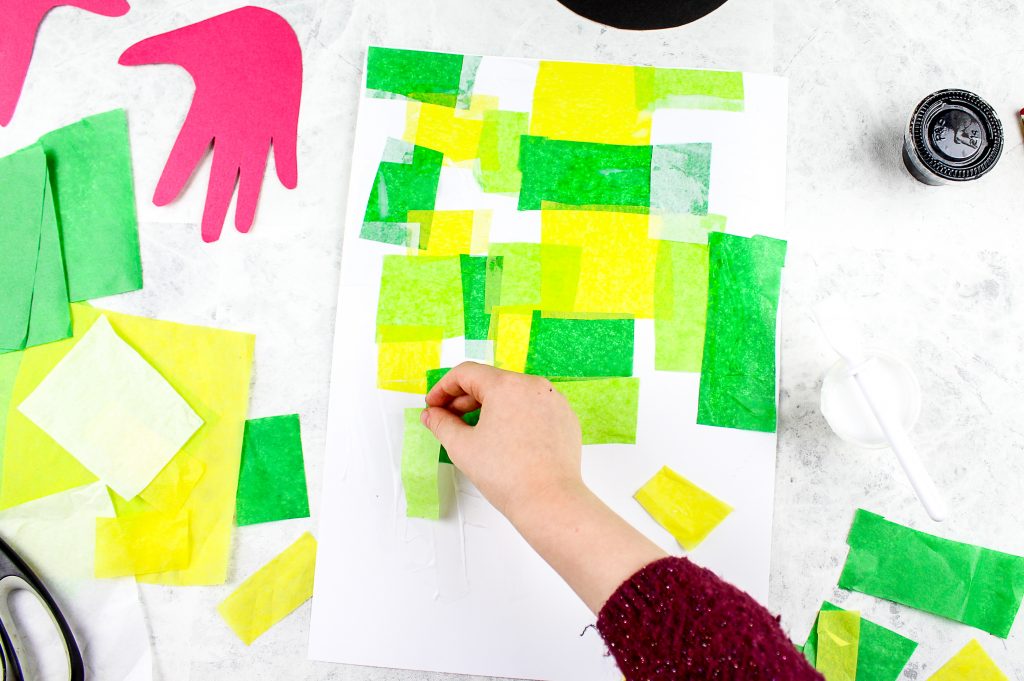 Step 3:
Cut up the coloured tissue paper into squares.
Coat the white card stock with a generous amount of PVA glue and layer the tissue paper to create a 'leafy' stained glass effect.
Secure the loose edges by spreading PVA glue across the tissue paper.
Continue layering until the white card stock covered.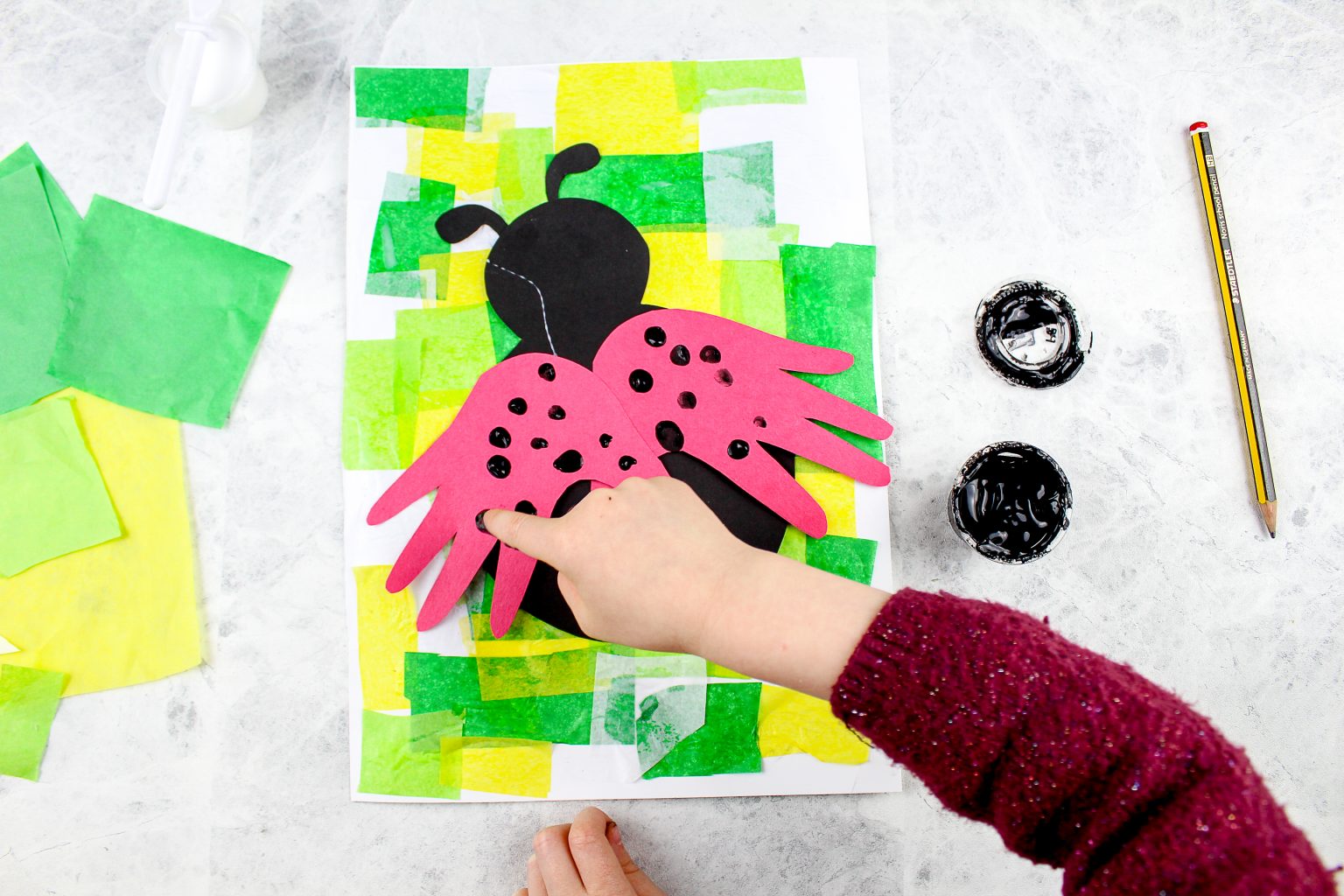 Step 4:
Assemble the ladybug has shown above and complete the handprint wings with some black arty crafty fingerprints!
---
Arty Crafty Kids Club
Creative and playful Art & Craft Templates
How to Draw Guides and Pre-writing Line Work
Colouring Pages & Seasonal Activity Booklets
Perfect for Educators and Parents, with new content added weekly!
---
I hope your Arty Crafty Kids enjoying creating their Handprint Ladybugs!
For more bug art and craft ideas, check out these popular posts:
The Very Hungry Caterpillar Craft
Happy Crafting!