Helen Drew is the creator and owner of Arty Crafty Kids where she offers membership-based arts and crafts projects for kids.
What started as an outlet to share and document her own children's creative adventures in 2014 has grown into a community of hundreds of thousands worldwide.
In today's technology-driven world, Helen's hands-on projects and craft templates aim to help children develop their creativity, confidence, problem-solving skills, fine motor skills, and more.
———————-
Welcome!
Hi, my name is Helen and these are two (out of three!) of my Arty Crafty Kids!
They love nothing more than to create weird and wonderful things, exploring fun art and craft techniques and simply playing with paint, materials, recycled bits and bobs and creating something out of nothing.
I hope your Arty Crafty Kids have fun exploring their imaginations on their own creative adventures!
Happy Crafting!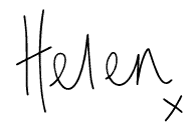 Arty Crafty Kids – Inspiring Creative Minds
Some of our fans photos…