Welcome!
Hi, my name is Helen and these are two (out of three!) of my Arty Crafty Kids!
Arty Crafty Kids began as a way of recording my kids' creative adventures.
They love nothing more than to create weird and wonderful things, exploring fun art and craft techniques and simply playing with paint, materials, recycled bits and bobs and creating something out of nothing.
Arty Crafty Kids has grown considerably since its conception in 2014, with a social media following of over half a million and hundreds of thousands of visitors to our website every month.
Our innovative ideas have been shared by millions and enjoyed in homes and class rooms around the World.
In todays technological society, it is our ambition to make art and craft projects even more accessible by providing engaging and unique, hands-on activities and fun-filled project ideas. 
I hope your Arty Crafty Kids have fun exploring their imaginations on their own creative adventures!
Happy Crafting!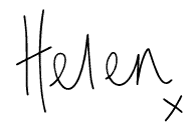 Arty Crafty Kids – Inspiring Creative Minds
Some of our fans photos…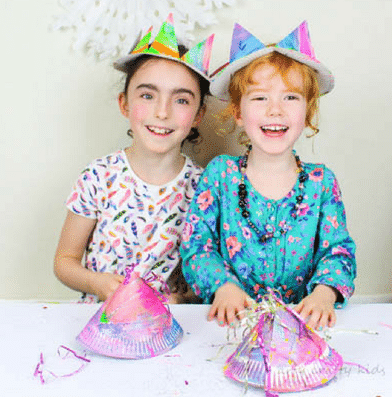 The Environment
It is essential for us to use only environmentally conscious packaging and materials in our Arty Crafty Box subscription service.
All of our packaging is fully compostable, the pots we use for paint and craft supplies are made from corn-starch, we do not use plastic materials or packaging, nor do we source items that may be cheaper for us to buy but require international shipping which has a greater carbon footprint and environmental impact.