A collection of 10 Happy Easter Colouring Pages for kids: These adorable Easter colouring pages are filled with an abundance of Easter favourites, from happy bunnies, chicks to Easter Eggs! All beautifully designed by hand and exclusively for Arty Crafty Kids.
Whether children choose to colour Easter themed colouring pages in with soft pastels or bright rainbow colours, they are sure to have a great time! They are simple and fun, easy enough to colour in the lines but with some smaller details to challenge younger or early years children.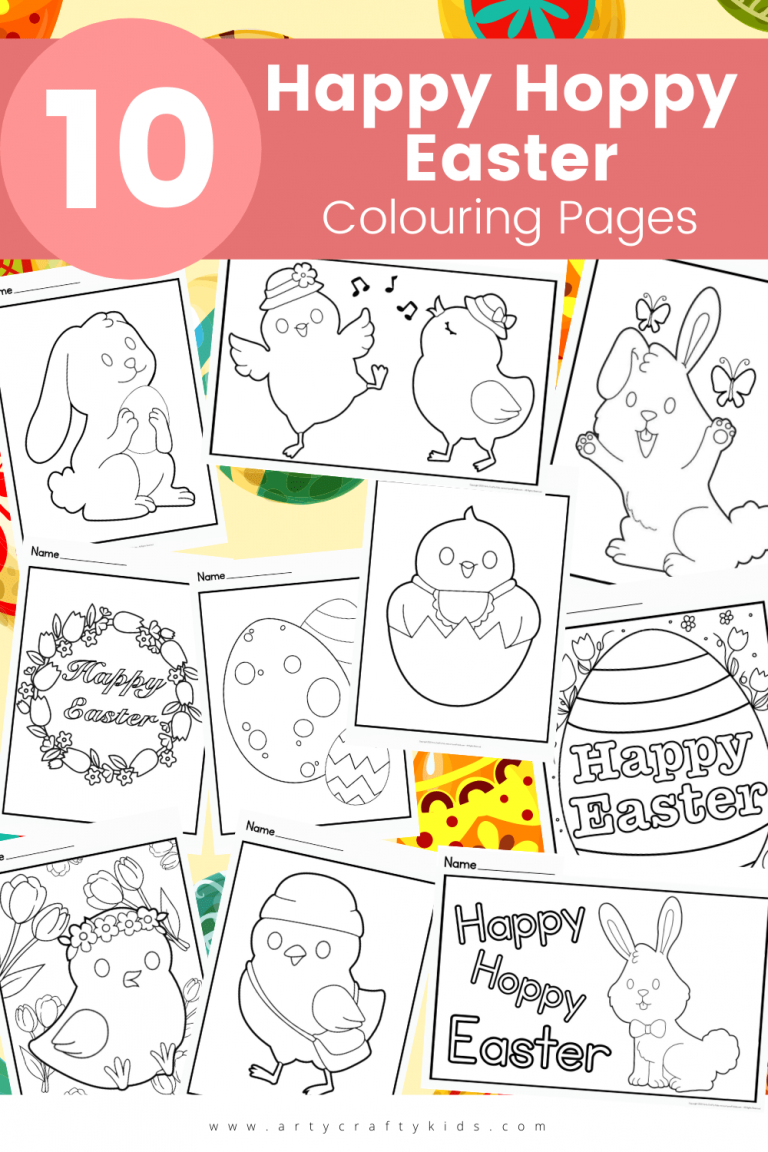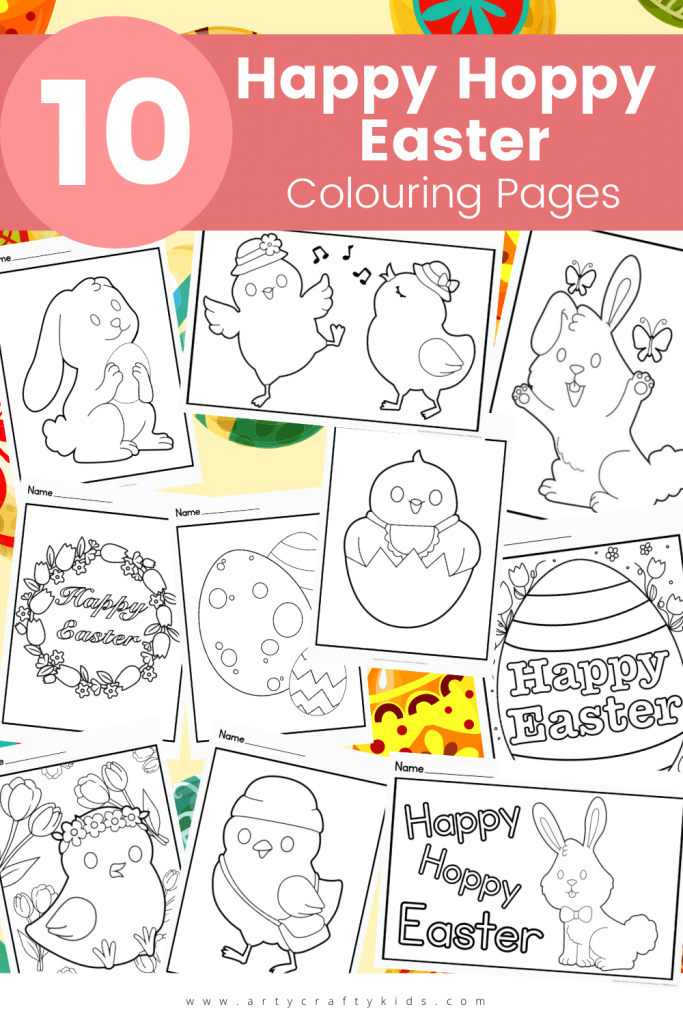 This collection of 10 Happy Easter Colouring Pages are easy to print and could be used as a fun, creative exercise to fill some time during the Easter break. When coloured in, why not punch a small hole, add some string and use them as Easter bunting, or hang them as decorative Easter posters to catch the Easter Bunny's eye!
How to Download the Happy Easter Colouring Pages:
The collection of 10 Happy Easter Colouring Pages is available to members of the Arty Crafty Kids Club. Members can access the template here (remember to login!): https://www.artycraftykids.com/product/10-happy-hoppy-easter-colouring-pages/
Members will need to log in to access the templates!
Not a Member?
More Easter crafts for Kids:
Easter it a wonderful time to get creative with children and here at Arty Crafty Kids, we have lots of fun and engaging craftivities for children of all ages; from bobble nosed bunnies to mono print and rainbow Easter Eggs, bunny art in various forms and much more – enough to keep your Arty Crafty Kids creative during the Easter festivities.
Mono Print Easter eggs:
This Easter art project is incredibly simple, but really impactful and totally unique. Children will learn basic printing techniques, whilst getting hands-on with paint and pattern-making. They'll love playing with bold color and exploring contrast as they create Easter eggs their friends and family are sure never to have seen before!

https://www.artycraftykids.com/art/mono-print-easter-eggs/
Pattern Bunny Art
Our pattern bunny art is so simple – all kids need to do is draw around the template and repeat! – meaning even the youngest kids can have a go at creating their own masterpiece. But it's also so effective! Children are encouraged to get really creative and explore color and shade, texture and shape, pattern and technique; and that burst of color and varying decoration creates a wonderful contrast with the clean repeating bunny pattern.

https://www.artycraftykids.com/art/pattern-bunny-art/
More From the Arty Crafty Kids Members Area: