Are you looking for a fun and interesting Easter Art Project for Kids? Pattern Bunny Art is the perfect activity for kickstarting Spring and kids will delight at the process of creating this gorgeous bunny kids art project!
Our pattern bunny art is so simple – all kids need to do is draw around the template and repeat! – meaning even the youngest kids can have a go at creating their own masterpiece. But it's also so effective! Children are encouraged to get really creative and explore color and shade, texture and shape, pattern and technique; and that burst of color and varying decoration creates a wonderful contrast with the clean repeating bunny pattern.
And with endless possibilities of color and pattern, every piece of artwork is totally unique.
The addition of doodles also brings an extra element of fun. Younger children can hone their fine motor skills and practice intentional mark-making, whereas older children can push the limits of their imaginations – and get out some pent up energy, too! Doodling is such a great way to relieve anxiety and irritability.
Simple but truly expressive, our pattern bunny art works equally well for children young and old, in the classroom or the home. It can be used to make Easter cards, spring art – you could even use the technique on a large sheet of paper and make your own gift wrap!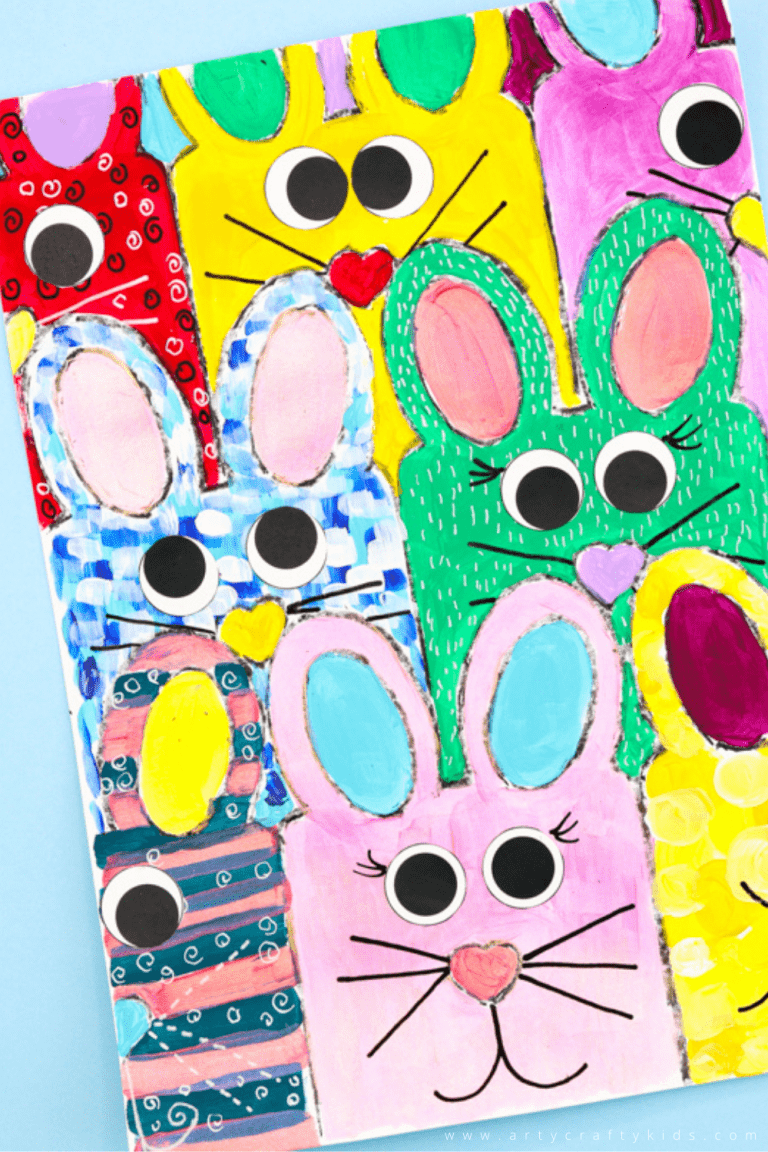 How to Make Pattern Bunny Art
Materials
White Card Stock
Black Crayon or Oil Pastel
Paint or Preferred Coloring Medium
Scissors
Glue Stick
Download the Bunny Art Template: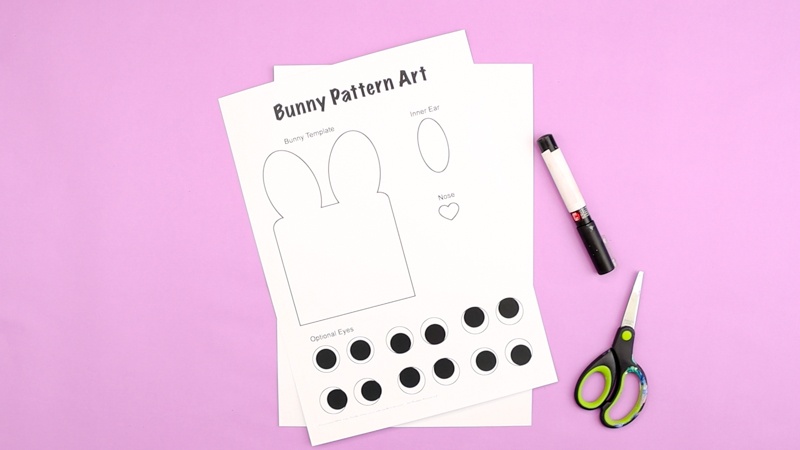 To complete this Easter Art Project, we recommend using our Bunny Template.
The template is available to members of the Arty Crafty Kids club.
Members will need to log in to access the templates:
https://www.artycraftykids.com/product/spring-bunny-pattern-art/


Not A Member?
Watch the Video Tutorial for our Easter Art Project
Let's Make Bunny Art!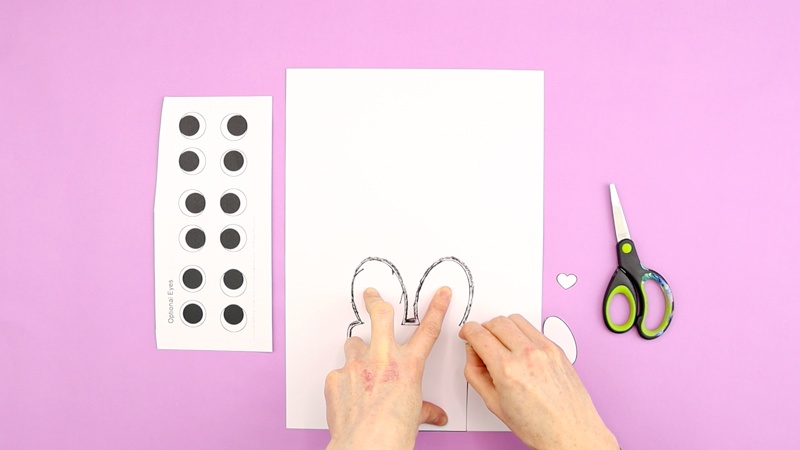 Trace the First Bunny
Start by carefully cutting out the different elements from our bunny pattern art download. We're going to use the large bunny shape as a template to create a repeating pattern, and the idea is to fill the page with bunnies.
So you can either start in the center of your sheet with one full bunny, and add a half bunny on either side. Or, start from the edge, so you can fit two full bunny shapes side by side on the first row.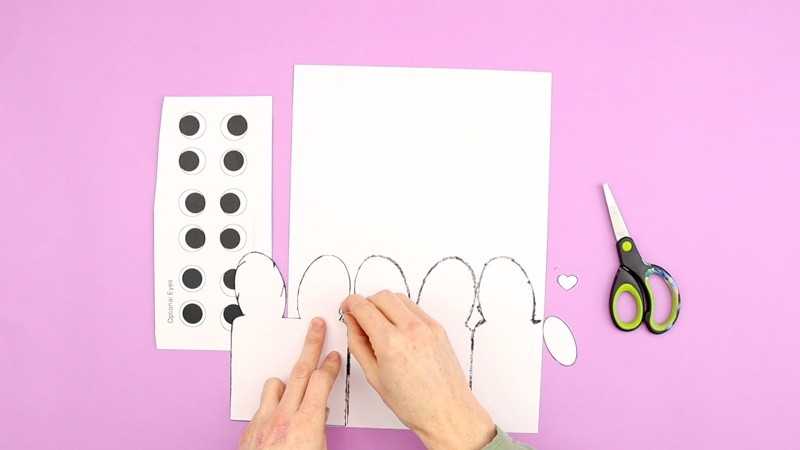 Create a Pattern
Once the first row of bunnies is complete, move your template up to create a second row. With the second row, make sure you trace the opposite pattern to the first. So if you started at the edge and drew two full bunnies, this time, start in the middle with one full bunny and draw a half bunny on either side.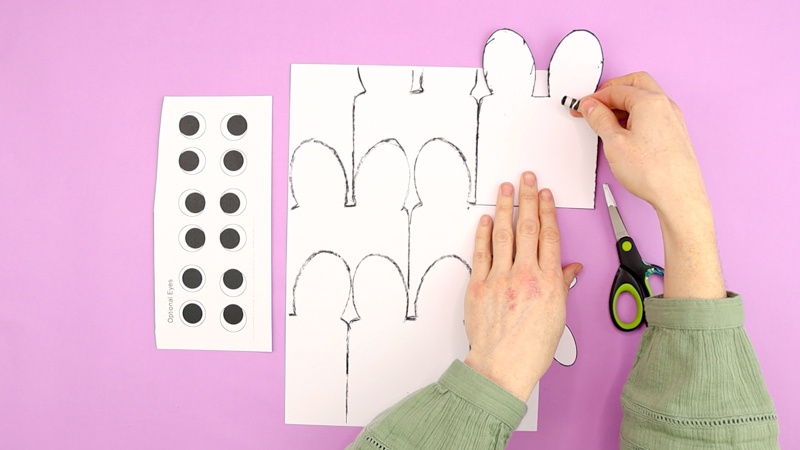 Finally, move the template up once more to create a third row of bunnies. Again, make sure you create the opposite pattern to the second row. So you should now have rows of bunnies in either a 3-2-3 or 2-3-2 pattern.
Then, trace the cute little heart-shaped nose onto each bunny. Remember that when you only see half a bunny, you only need half a nose.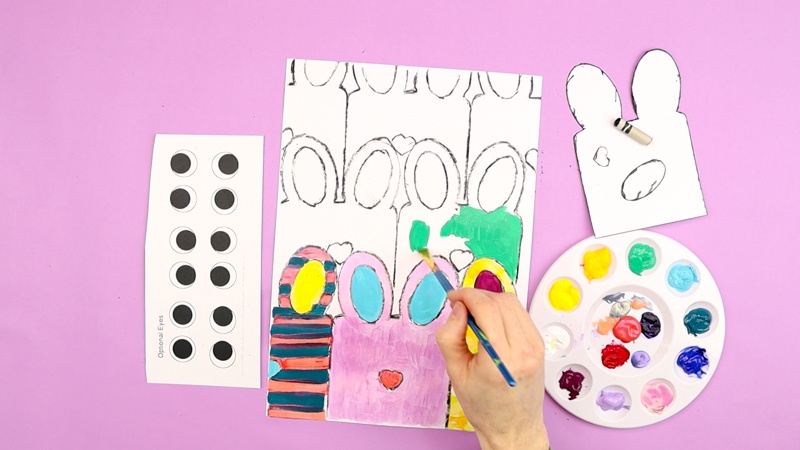 Let's Color the Bunnies
Now it's time to paint! And I don't want to see any brown or grey bunnies – I want to see all the colors of the rainbow! This is your time to really get creative and use your imagination. No bunny should be the same! Explore color, pattern, texture, shade, technique – with our bunny pattern art there are no limits to what you can create. And the most wonderful part is that every piece is totally unique, and personal to you.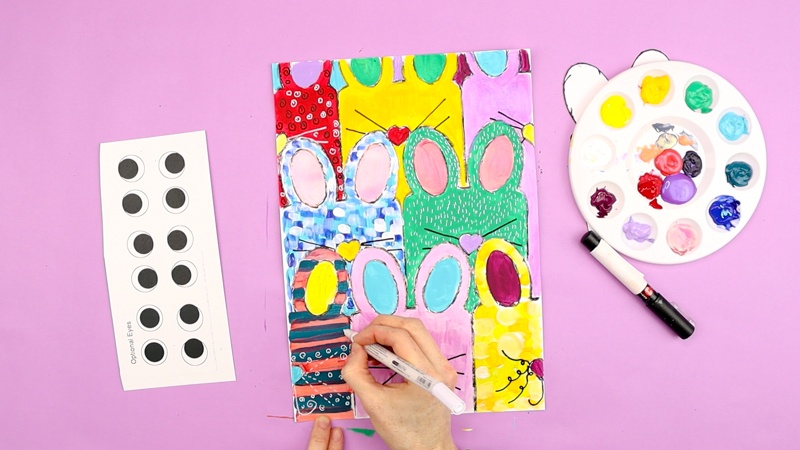 Add Some Detail
When your paint is dry, why not add another layer of detail with some expressive doodling? Using a paint pen, like a Posca marker, create as many different shapes and patterns as you can. You could explore the bunnies fur and use your doodles to create texture with dashes or swirls. Or, be totally astract and give your bunnies zigzags, hearts or stars – whatever makes you happy!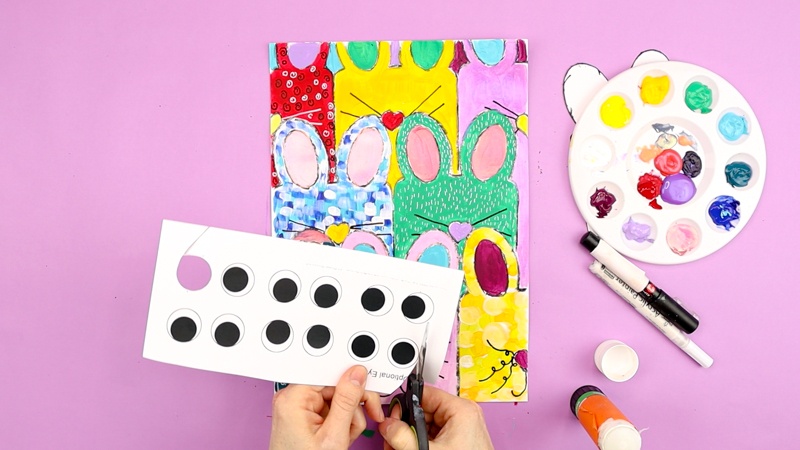 Complete with Expressive Eyes
Finally, stick on some big round eyes and your colorful, bold Easter art project is complete!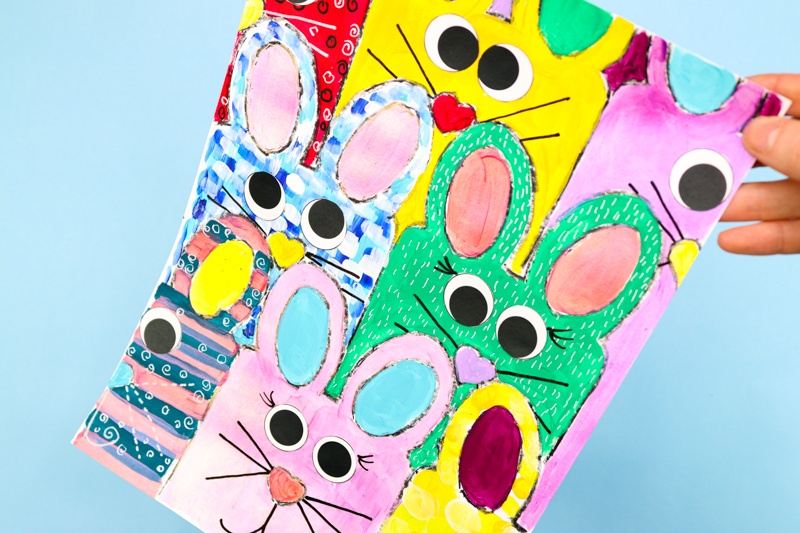 I hope our Pattern Bunny Art brings some Easter joy to your household! don't forget to share your finished Kids Art Project and tag us on social media – your beautiful artwork always makes us smile!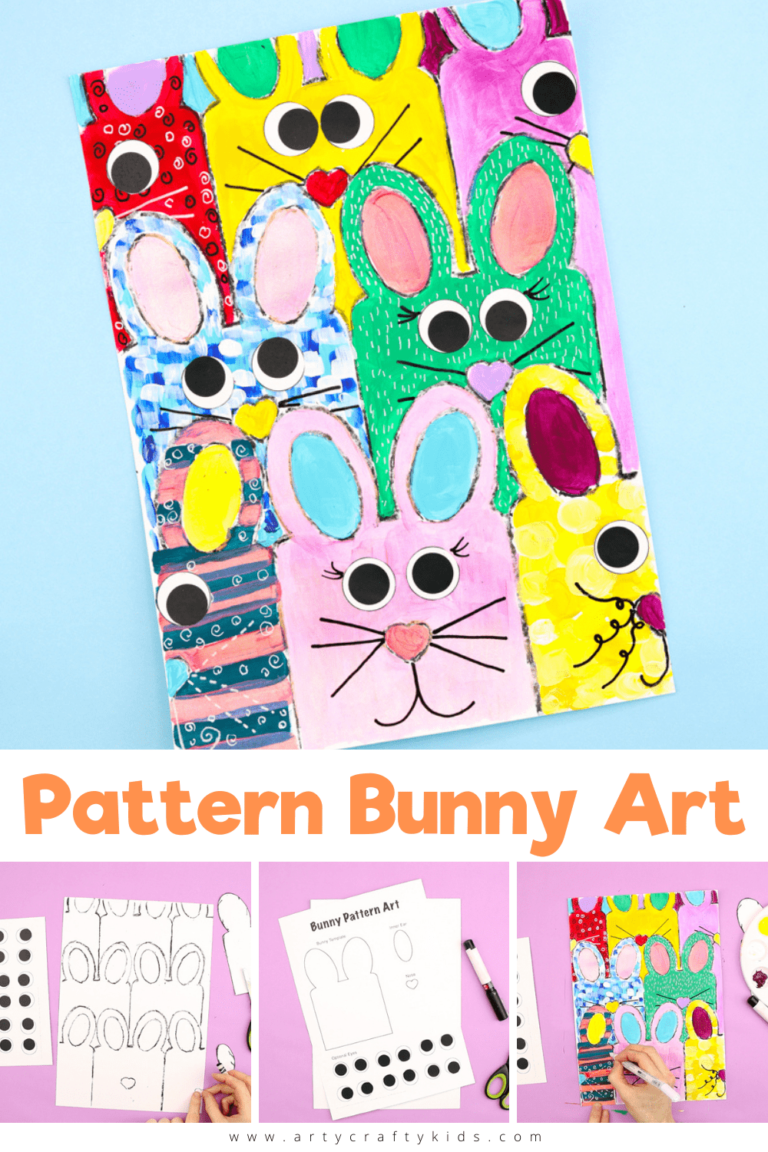 More Easter Crafts for Kids:
We do love our Easter Crafts and have a broad selection of art and craft projects featuring bunnies, chicks, lambs and more. Check our some of our popular Easter Craft and Art resources!