10 Beautiful Bugs Coloring Pages: Children tend to love bugs in all their forms and if you look closely, their shapes, colors and characterful presentations really are beautiful! These hand-drawn and uniquely designed coloring pages will give children to the opportunity to recreate and reimagine their favorite mini-beast.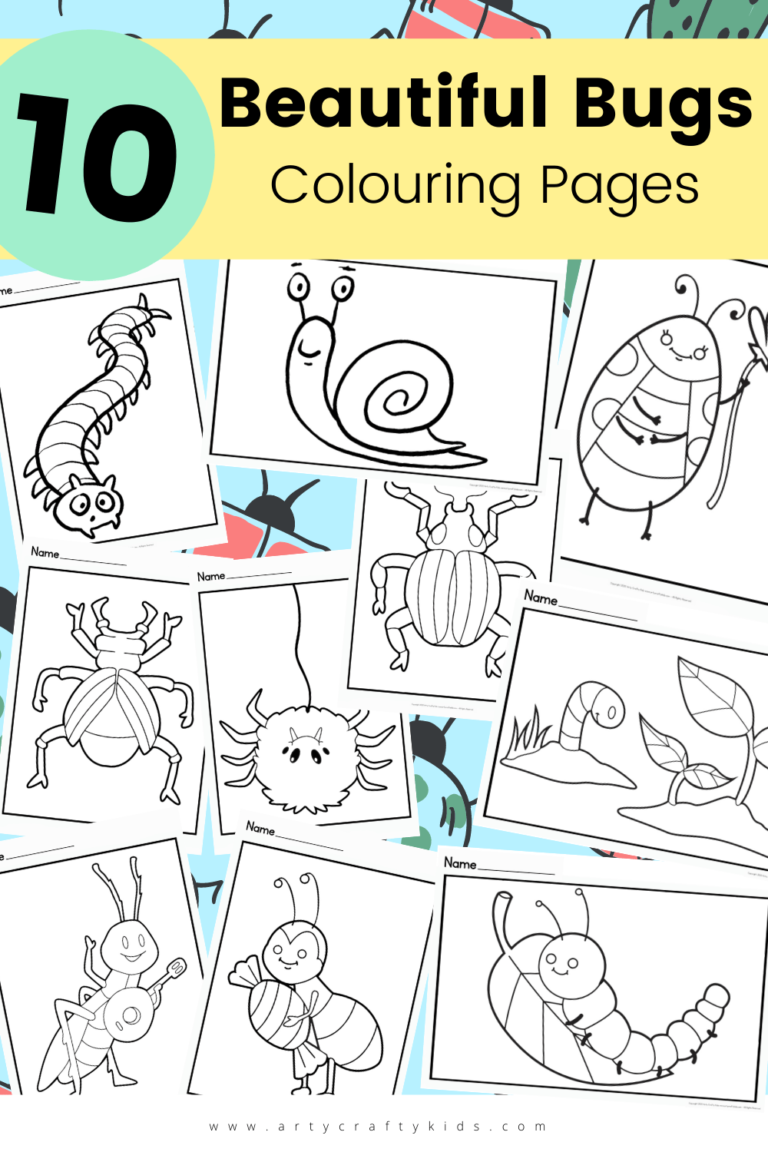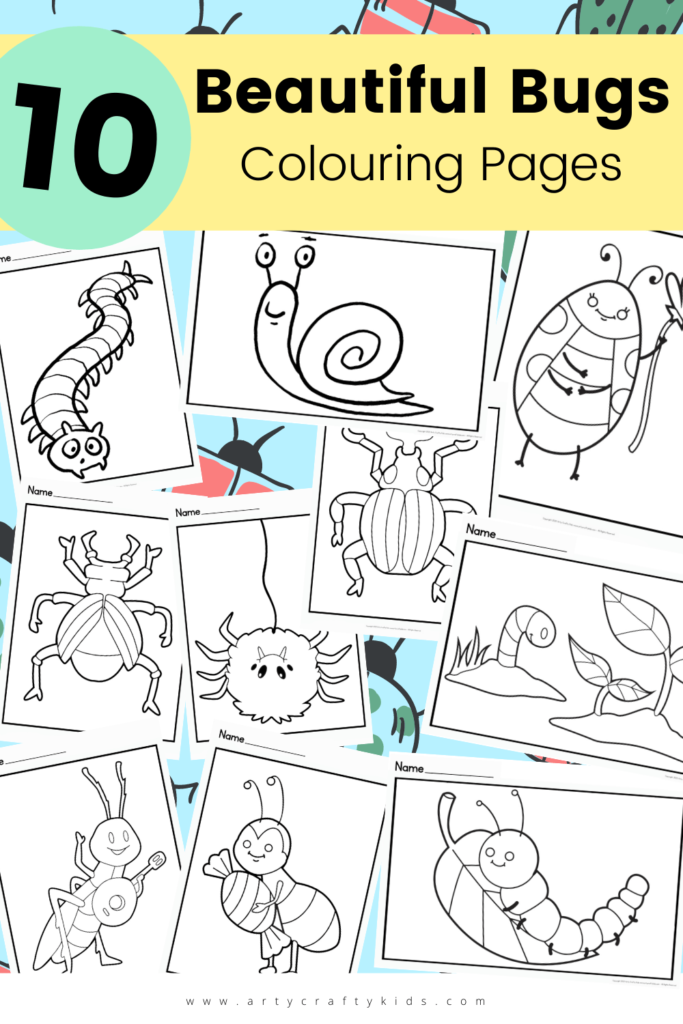 These pages have a blank background but why not add a garden scene or a bold pattern! Each beautiful bug is designed with early years children in mind; using simple shapes to encourage and inspire children to practice and hone their coloring skills. Will they color inside or outside of the lines? what pattens will they add? and will they have a go at blending their crayons to create new colors and shades?
How to Download the Beautiful Bugs Colouring Pages:
The collection of 10 Beautiful Bugs Colouring Pages is available to members of the Arty Crafty Kids Club. Members can access the template here (remember to login!):

https://www.artycraftykids.com/product/10-beautiful-bugs-colouring-pages/
Members will need to log in to access the templates!
Not a Member?
More Spring crafts for Kids:
While you are here, why not pair these lovely buggy coloring pages with one of our mini-beast crafts! We have spiders, snails, butterflies and ladybugs to choose from!
The Very Hungry Caterpillar
Bring the book to life with this fun and interactive The Very Hungry Caterpillar Printable Craft! The Very Hungry Caterpillar is one of those books we've revisited time and time again with each of my three children; covering bug topics, colours and the butterfly life cycle.

https://www.artycraftykids.com/craft/the-very-hungry-caterpillar-printable-craft/
Fingerprint Snail Craft
Fill the snail shell template with buttons, pom-poms or/and collage with colourful printed paper. Try bubble wrap printing or splats. The possibilities are endless with this simple snail art and craft project, giving your Arty Crafty Kids the opportunity to explore their creativity.

https://www.artycraftykids.com/product/fingerprint-snail-craft/