Are you looking for some fun and easy under the sea crafts for kids? If so then your're in the right place as we have it covered right here, with 24 awesome ocean themed crafts for your kids to try this Summer!
Within this eclectic collection you will find mermaids, starfish, swimming jellyfish, a rocking submarine and a super cool puffy bubble wrap octopus.
Shall we take a closer look?
24 Under the Sea Crafts for Kids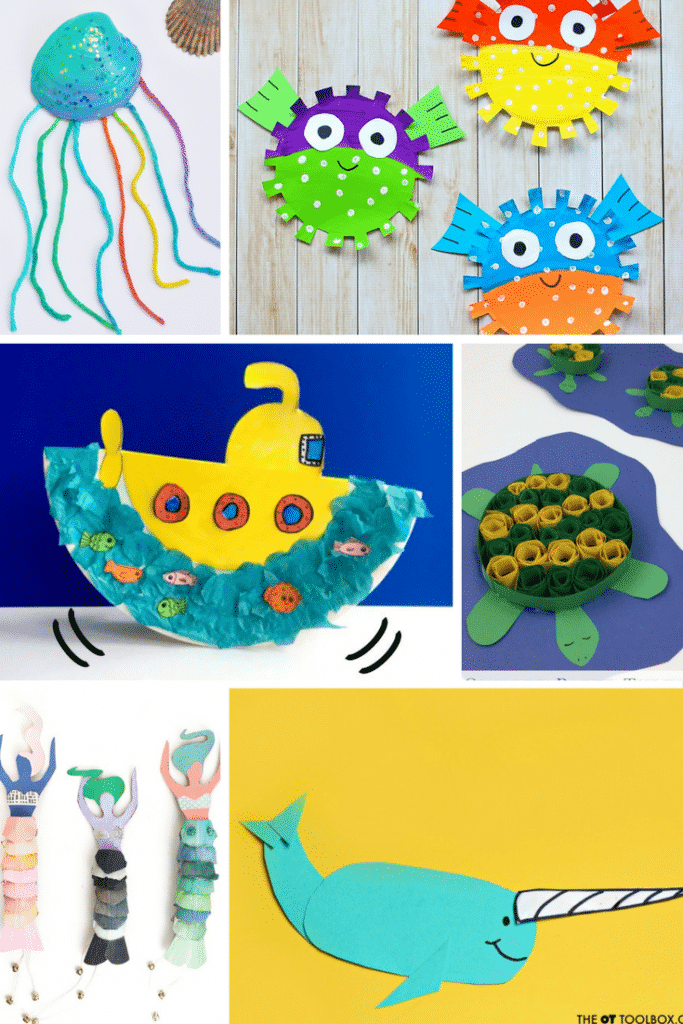 7. I adore this simplicity of this simple shell Jellyfish craft.
8. If you're looking to mix up the fish crafts, then you should definitely check out these paper plate puffer fish!
9. Super corny I know, but the kids should definitely make this rocking submarine to the Beatles classic "We all live on a yellow submarine".
10. This cute paper turtle craft is great a introduction to basic quilling techniques.
11. My oh my, do I need to point out obvious when it comes these gorgeous egg carton mermaids? They are all kinds of fabulous and I can totally see them being a huge hit with kids of school age.
12. And from school age to little kids… here's a simple narwhal craft designed for scissor practice.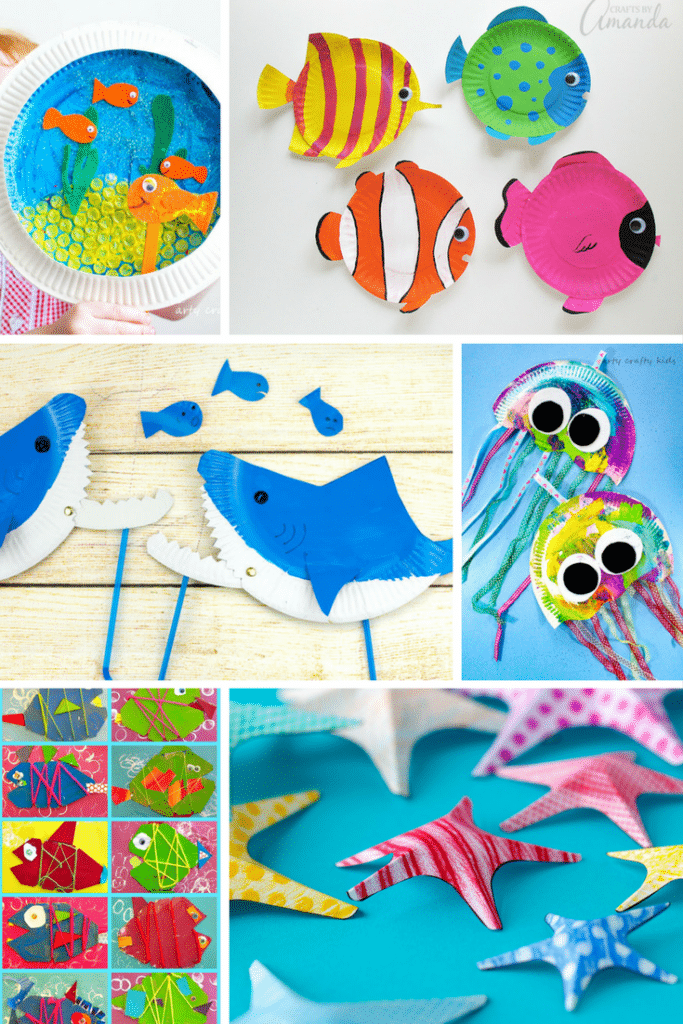 13. Did you know that the collective noun for goldfish is glint? A slightly useless bit of trivia that inspired this adorable interactive Goldfish Bowl craft.
14. I hope you have plenty of paper plates to hand, as you will need them to create this gorgeous shoal of tropical fish!
15. "Chomp chomp" with these super fun paper plate puppet sharks!
16. We love all things bright and colourful, and just adore these crazy looking paper plate jellyfish!
17. These cardboard fish are great for creativity and fine motor skills.
18. You will love the simplicity of these textured starfish!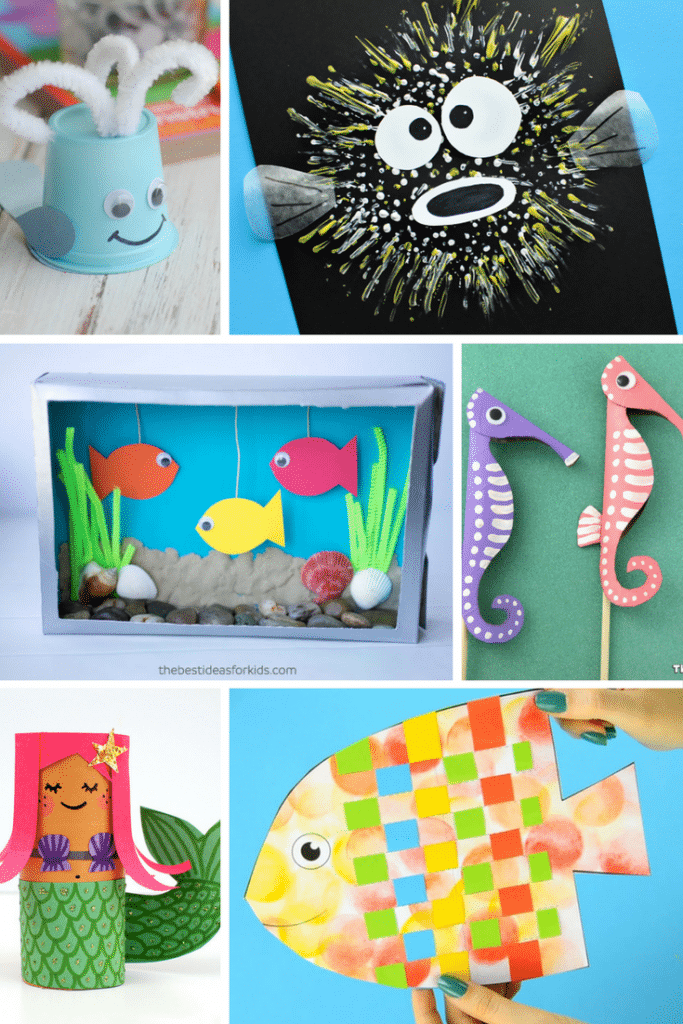 19. We can't have a post about the deep blue sea without a big blue whale!
20. Can you guess how this rather surprised looking puffer fish was created?
21. We love recycling cardboard boxes and I hope this cardboard aquarium gets the creative juices flowing.
22. Fun, easy and brilliant. I'm amazed at how these seahorse puppets were made using a paper tube!
23. And while we're talking about paper tubes, how cute is this paper tube mermaid?
24. To conclude this amazing collection of under the sea crafts for kids, we're finishing off with a woven paper fish! A great craft for preschoolers working on their fine motor skills.
I hope you've enjoyed our round-up of 24 Under the Sea Crafts for kids, do you have a favourite?
Pin for Later!