Under the sea themed crafts are dominating social media channels right now and we're more than happy to go along with that to craft one of the most interesting (and intelligent) deep sea creatures – the Octopus! Using one of our favourite crafting materials to blend art, craft and play, we've created a gorgeous puffy bubble wrap octopus.
I can imagine multiple octopuses dangling from the ceiling of classroom in a wonderful under water display.
And here's the best bit.
Our puffy bubble wrap octopus is not only fun to make, it's really EASY too!
Here's what you need…
Puffy Bubble Wrap Octopus
*This post contains affiliates*
Supplies:
Bubble Wrap
x2 Sheets of Stock Card
A paint Brush
Kids Paint
Stapler
Sharpie
White Paper
Spread an even layer of paint over the bubble wrap using multiple colours either straight lines, a chevron pattern or random fun squiggles, which covers an area exceeding an A4 piece of paper.
It's entirely up to the artist as to how they choose to paint the bubble wrap, my suggestion would be to just have fun!
Once the bubble wrap is covered, gently place a piece of white A4 card over the bubble wrap and press down firmly.
Peel the card away from the bubble wrap and leave to dry.
Repeat with a second piece of card.
Leave the two pieces of card AND bubble wrap to dry.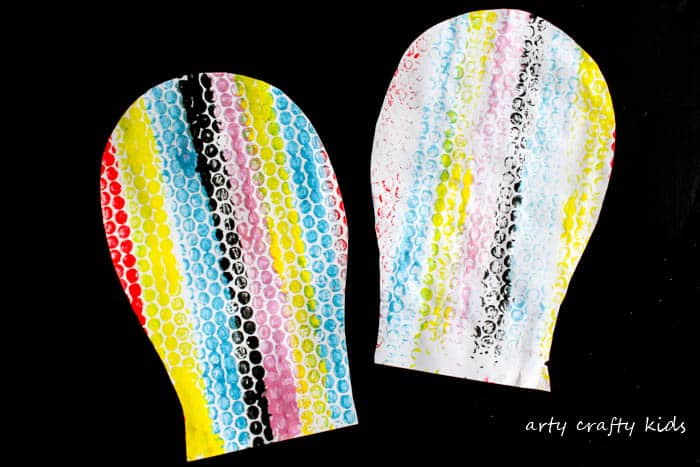 Once the card is dry, put them back to back together and cut out a large octopus shape.
Next, staple along the outer rim of the 'octopus' with the exception of the bottom.
Open up the octopus and fill it with scrunched up newspaper, cotton wool, left over packaging, plastic bags – anything that will make the body of the octopus puff out.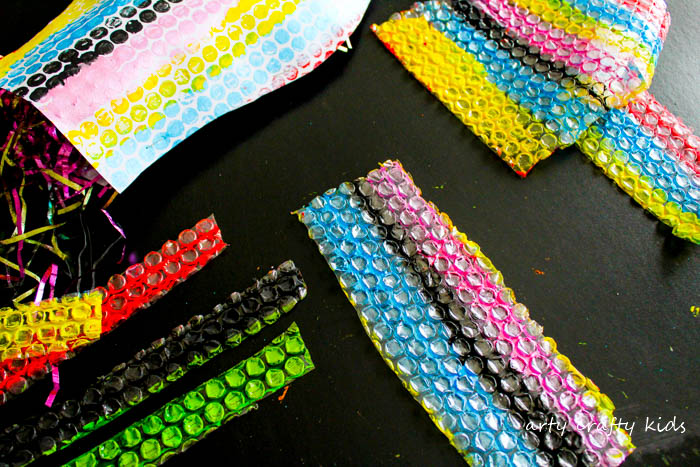 Next, cut the bubble wrap into 8 strips (they will become the tentacles).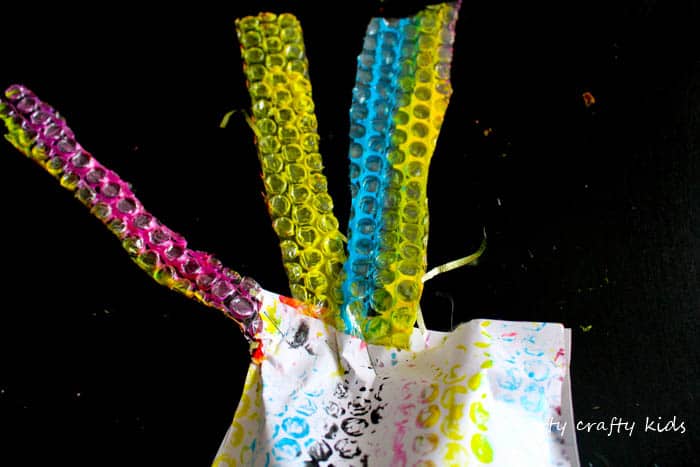 Seal the bottom of the octopus using staples, adding the tentacles one by one.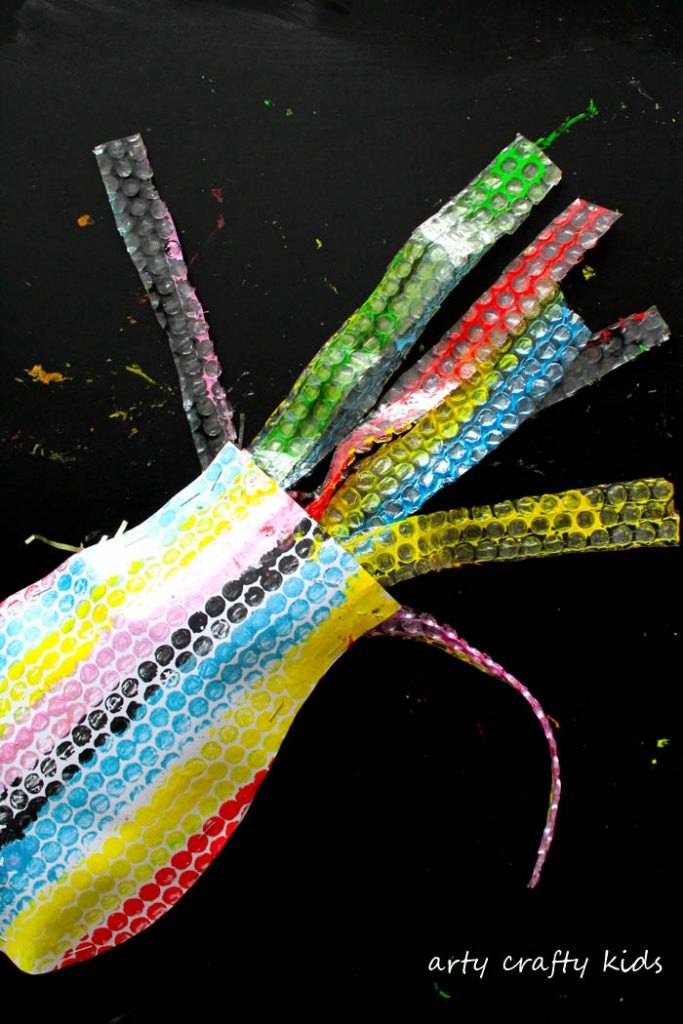 Spread the tentacles out.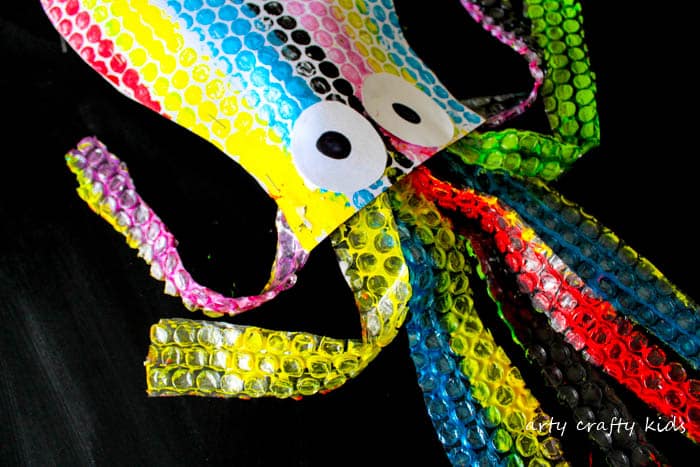 And finish off with a pair of BIG eyes!
Ta-da, you should now have a big gorgeous Puffy Bubble Wrap Octopus!
I hope you love it and if you 're looking for some more under the sea crafts to try with the kiddies this Summer, take a look at our paper plate jellyfish, goldfish bowl puppet and rainbow fish.
Enjoy!
Pin for Later!