This delightful Easy Woven Crab Craft is perfect for little hands. The weaving process is great for building on fine motor skills and the results are rather pretty too!
A tactile craft that can be personalised and adapted to suit varying abilities. Very young children may prefer to simply cut and stick paper scales onto their crab. Some could also paint their crabs as we have done so with a previous butterfly craft, which looks great against the paper weave and could add another dynamic to the crab.
Our Easy Woven Crab craft forms part of a growing series of weaving projects on Arty Crafty Kids and if you're keen to remain within the under the sea theme, you may also like to take a look at our Woven Rainbow Fish and gorgeous Angel Fish!
Easy Woven Crab Craft: Materials 
White Cardstock  and a Colour of your Arty Crafty Kids Choice
Patterned or/and Coloured Paper
Gluestick
Bubble Wrap
Blue & White Paint
Black Marker Pen
Scissors or Paper Cutter
Download the Template (found towards the end of this post)
Easy Woven Crab Craft: Tutorial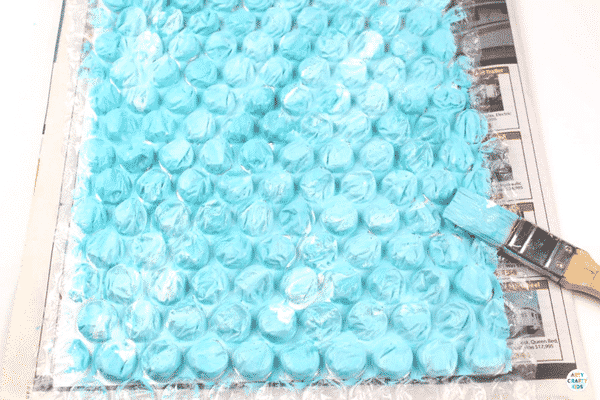 Step 1: Using one large piece of bubble wrap (cut to the size of the a4 White Cardstock), paint the bubble surface with blue and white paint.
There are two approaches to painting bubble wrap; each technique producing slightly different results…
Spreading the paint freely across the surface, filling the gaps between the bubbles will produce a slightly uneven print. The circles are likely to be smudged and less defined.
Painting each individual bubble will create a clearer print, however, you will have to be quick otherwise the paint will dry!
When Arty Crafty Kids are using a large bubble wrap surface area, I would recommend using the first method. When a smaller piece is involved, try the second.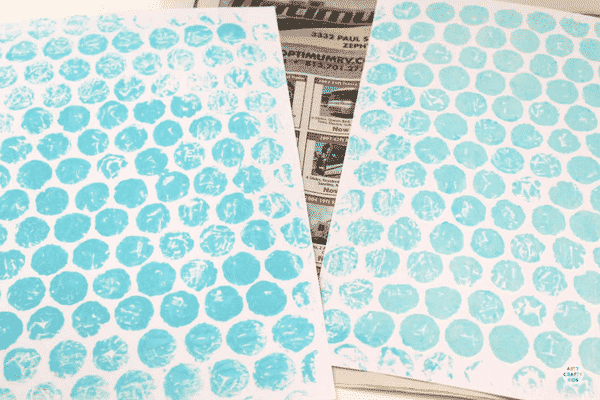 Step 2: Turn the bubble wrap over onto the surface of the White Cardstock.
Press the bubble wrap down firmly and gently peel it away from the cardstock to reveal the print.
Step 3: Download the crab template (found towards the end of this post) and print.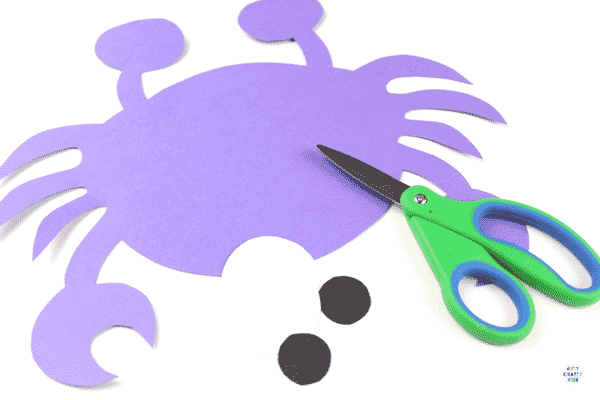 Step 4: Cut out the crab template and trace the shape onto a coloured piece of cardstock.
Cut out two white circles and two smaller black circles – these will become the eyes!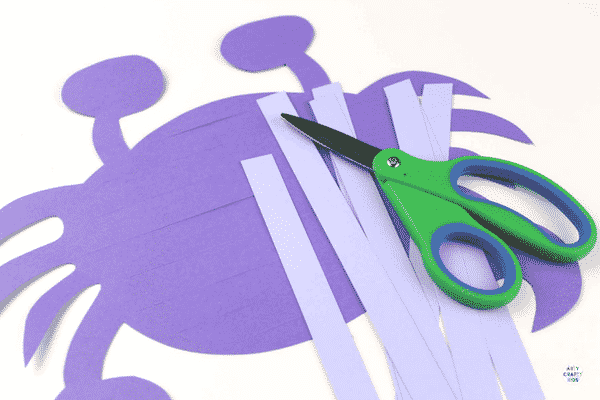 Step 5: Fold the crab in half and cut slits into the middle of crab.
Leave at least half an inch all the way around to avoid tearing the crab base shape.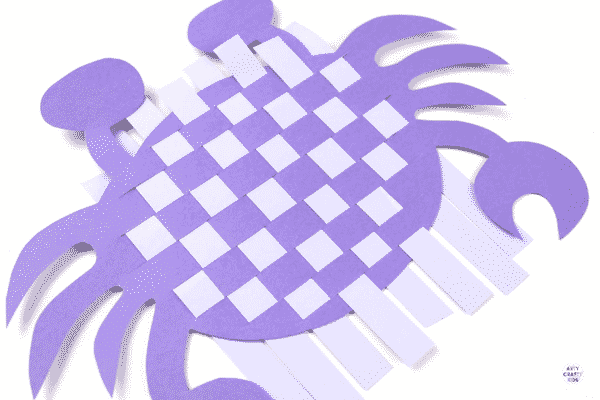 Step 6: Cut strips of coloured or patterned paper (ideally a different colour from the crab base shape).
Weave the coloured paper in and out of the crab until the body is filled.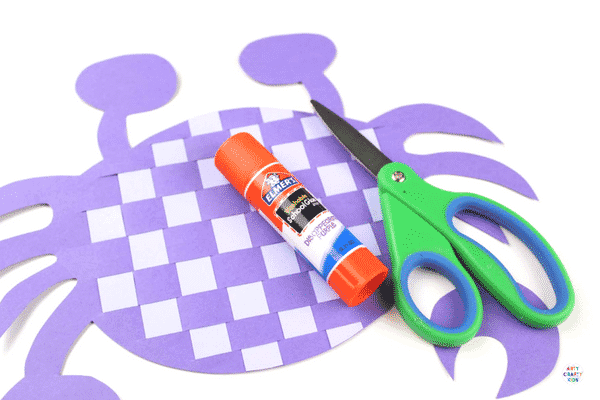 Step 7: Secure the paper with glue and trim off the excess.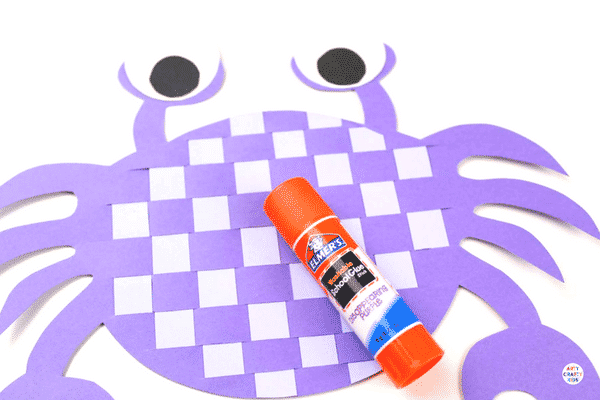 Step 8: Glue the eye element together and then glue them onto the crab.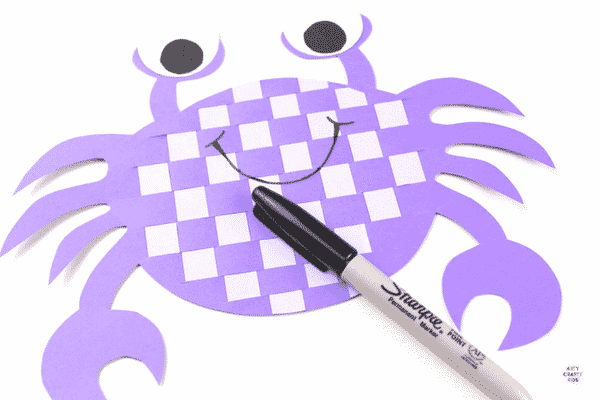 Step 9: Complete the crab with a cute smiley face!
Easy Woven Crab Craft: Download the Template
To access the template, sign up to our Arty Crafty Kids Club newsletter, and we'll also keep you posted about other crafts, free templates and offers for the Arty Crafty Box!
This template, and many others, is also available in our Arty Crafty Kids Club Members Area Free 10-Day Trial – Sign Up Here
Did you know that you can now have our art and craft projects delivered straight your door?
Introducing the Arty Crafty Box! 
Every month our Arty Crafty Kids receive hands-on, unique and engaging art and craft projects that will make imaginations sparkle!
With easy to follow guides and quality materials included, the fun doesn't stop there!
Each box includes an ARTspiration Booklet to complete that's filled with drawing prompts, colouring pages, super fun activities and handprint art tutorials.
Enjoy all of this, plus access to our members' area that is jam-packed with art templates, how-to-draw guides, colouring pages and much more!