Today I have the pleasure of showing you our Colourful Spring Paper Plate Flower Craft – it's simple, vibrant and perfect for little hands!
The kids will LOVE the process of tearing, scrunching and sticking; offering a fantastic fine motor work out!
And while toddlers and preschoolers will be absorbed by the process, older children are likely to take the craft a step further with intricate designs and patterns – perfect if you have multiple kids of varying ages and ability.
So here's what you need!
Colourful Spring Paper Plate Flower Craft
This post contains affiliates
Tissue Paper
Paper Plate
PVA Glue
Scissors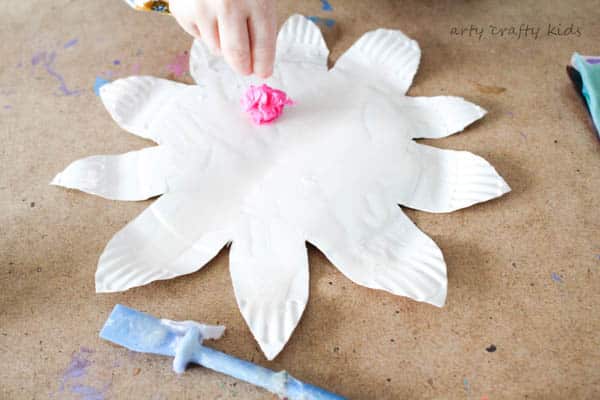 To begin, create create a flower shaped canvas.
Using a paper plate, simply fold it in half and cut out triangular shapes around the rim.
Open the paper plate up and begin sticking!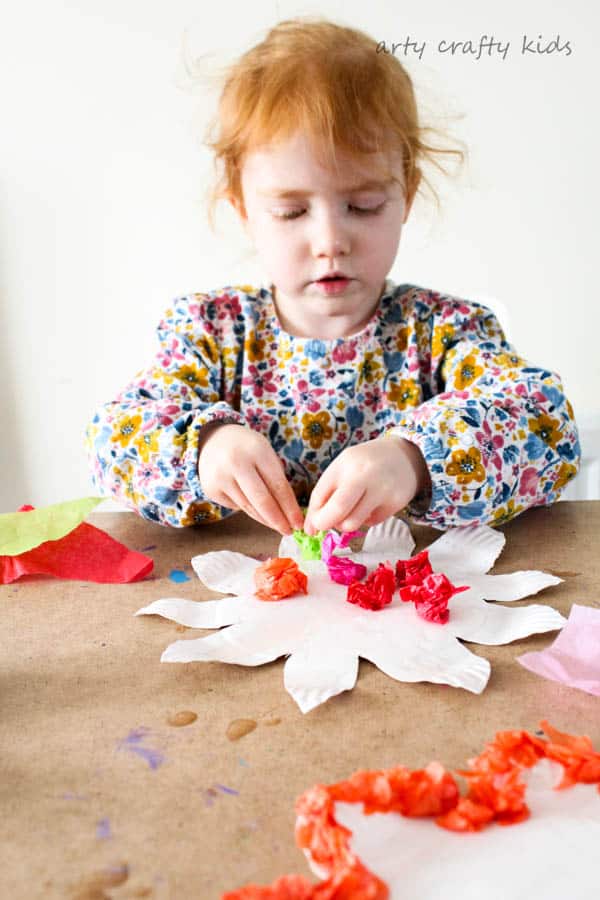 Offer your crafty kid lots of colourfulTissue Paper and a pot of glue.
Explain that the idea of the activity is to tear off smaller segments of tissue paper, scrunch it up into a tiny ball and then stick.
My preschooler decided to cover her paper plate in PVA glue first and while I knew that areas of the paper plate were likely to dry out, it's important for kids to discover these small lessons for themselves and of course the glue can simply be reapplied.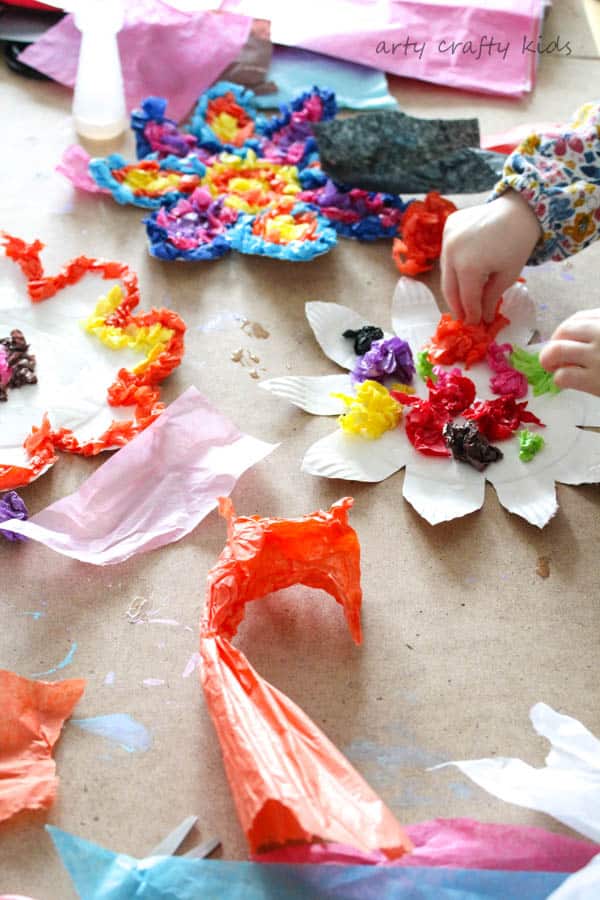 Next sit back and let the kids to the work!
I say sit back, I couldn't help but get in on the action along with my preschooler and 6 year old.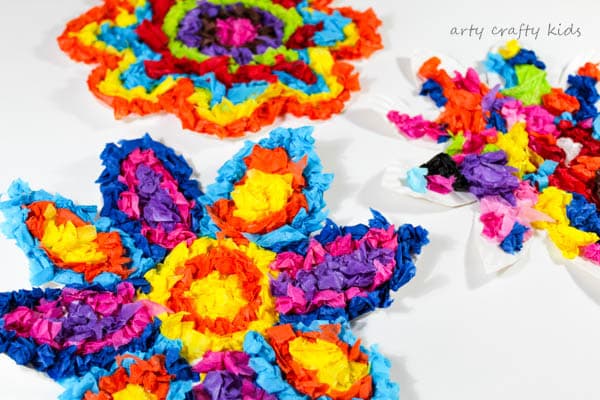 And that's it!
Your crafty kiddies should now have a gorgeous Spring paper plate flower!
I hope they've enjoyed the process and if you're looking for more arty crafty inspiration for Spring, take a look at our handprint blossom tree, cute cardboard tube bunnies and our awesome collection of rainbow crafts for kids!
Pin Colourful Spring Paper Plate Flower Craft for later!