The kids are going to love this tactile 3D Tissue Paper Flower Craft!
It's a craft that focuses entirely on threading and cutting, giving kids a fabulous fine motor work out while creating gorgeous paper flowers that can be bunched to form a bouquet for Mother's day (or any other special occassion), added to an Easter bonnet or used as a centre piece for the table – so many possibilities!
Using just few basic materials that you're likely to already have stashed away in the craft cupboard, this is a craft that requires minimal set and allows for maximum creativity.
Sound good, let's get started!
3D Tissue Paper Flower
*This post contains affiliates*
Supplies:
Buttons – the bigger the better!
Colourful Tissue Paper
Pipe Cleaner
Paper Straw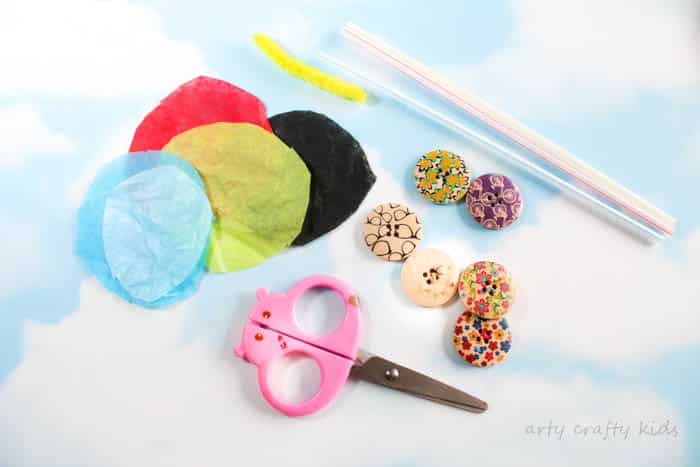 First things first, we need circles, circles and more circles!
Tissue paper is a great material for cutting practice and in the context of our flowers, it doesn't matter if the circles are cut to different sizes, irregular in shape or have jagged edges. They will all work and add texture to their flowers.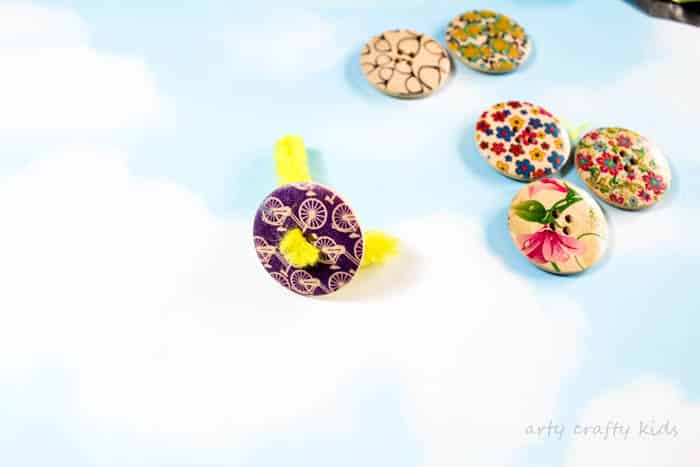 Once the pile of tissue paper circles is bountiful, thread a short piece of pipe cleaner through the button holes.
You will notice that our buttons are not only rather cool, but they're big too, making them easy for little hands to use.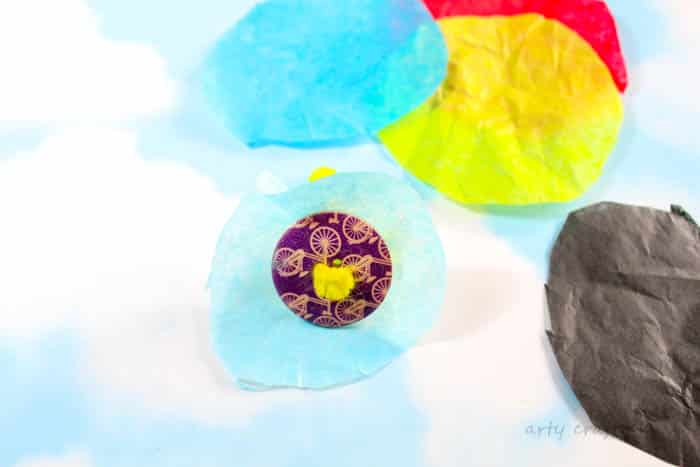 Select the smallest tissue paper circle and thread it onto the pipe cleaner.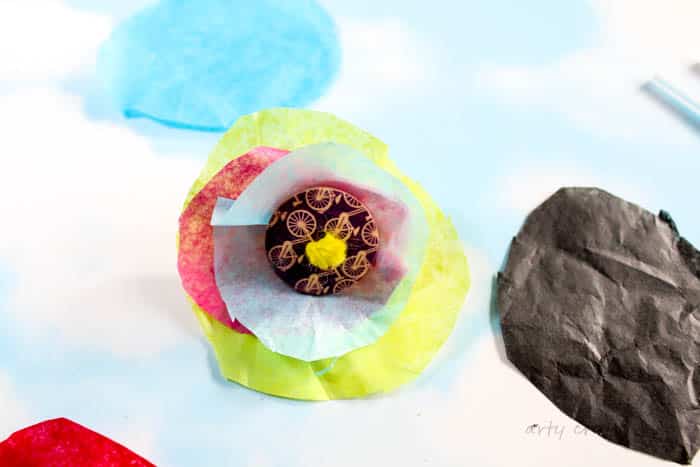 The best thing about our 3D Tissue Paper Flower craft is that it offers lots of the creative freedom for little ones. It doesn't matter if the circles are perfectly circular or not, nor does it matter how they're threaded onto the pipe cleaner!
One piece of paper can threaded in the middle, another to the far left or far right – however they find their way onto the pipe cleaner, they still come together to form a flower and the irregularities simply add to their individual and unique charm.
Once your child has finished forming their flowers, twist the remaining pipe cleaner to form one 'stem'.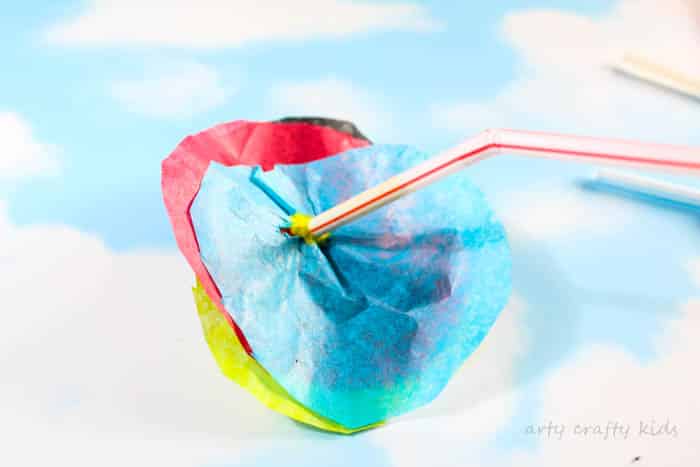 And then thread the 3D Tissue Paper Flower into a straw to add stability.
Scrunch the tissue paper up a little and shape it around the button to give it add texture and 'flower' appearance.
Your arty crafty kid will have now completed their first flower and with the first flower made, it's time to start again.
I hope the kids enjoy our 3D Tissue Paper Flower craft and if you're looking for more inspiration this spring, take a look at our Paper Plate Flower and collections of Spring and Easter Crafts.
Pin for later!