Our Recycled Frog Craft for Kids inspired by the super duper fun book Oi Frog.
Have you read it yet?
My kids LOVE Oi Frog!
Its simple story line is just plain silly and fun, with an emphasis on rhyme and word play.
Perfect for preschoolers!
It's an incredibly engaging book from start to finish and my girls enjoyed predicting the rhyming words as they met each animal – I'm sure you don't need me to tell you how great this is for language development!
If you're on the look out for a new book for your preschooler, then I can guarantee this book will have them giggling throughout.
You can buy it from Amazon here: Oi Frog (US) / Oi Frog (UK) 
Now get your yogurt pots ready, let's move onto the craft!
MATERIALS: Recycled Frog Craft for Kids
Affiliate Links Included
Yogurt Pot
Acrylic Paint (US Link / UK Link)
Felt (US Link – A Handy Peel and Stock Version / UK Link)
X2 White Pom-Pom's
X2 Black Buttons
PVA Glue
Scissors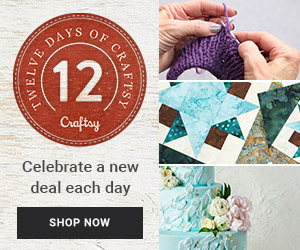 Let's Make It!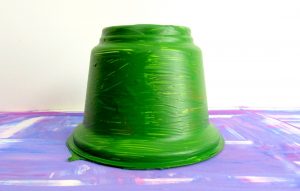 Paint the yogurt pot.
Dampen the brush with a small amount of water and then apply the paint. Luckily, acrylic paint tends to dry quickly and depending on the consistency, you should only need one coat. If a second is needed, that's ok too!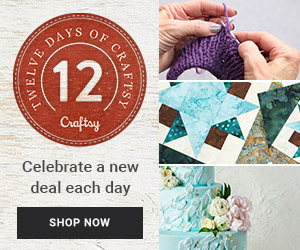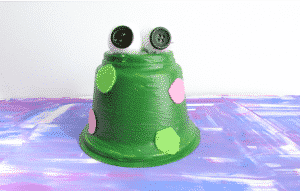 Once the paint has dried, glue the black buttons onto the pom-pom's and glue them to the top of the painted yogurt pot.
Next, cut out a few circles from the sheets of felt and stick them onto the pot.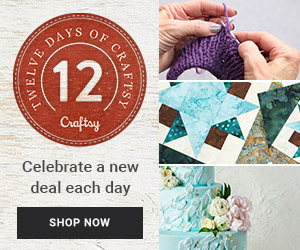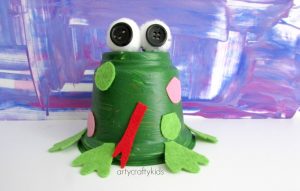 Using green felt, cut out four feet shapes and stick them onto the pot.
Finish off with a nice red felt tongue!
I hope you've enjoyed our Recycled Frog Craft for Kids and make sure you come back for more, as we've been using our yogurt pots to make elephants, lions, spaceships and much more! 
So start collecting!
Follow Arty Crafty Kids on Facebook, Pinterest and Instagram