Inspire children's creativity with these fun and open-ended Doodle Flower Design Prompts. The printable pack includes a mini flower practice sheet for children to draw different patterns and doodles before completing the full sized flower; along with three completed flowers for children to color or doodle within the segments. This makes the design prompts adaptable to suit children of all ages – perfect for use within the classroom or at home!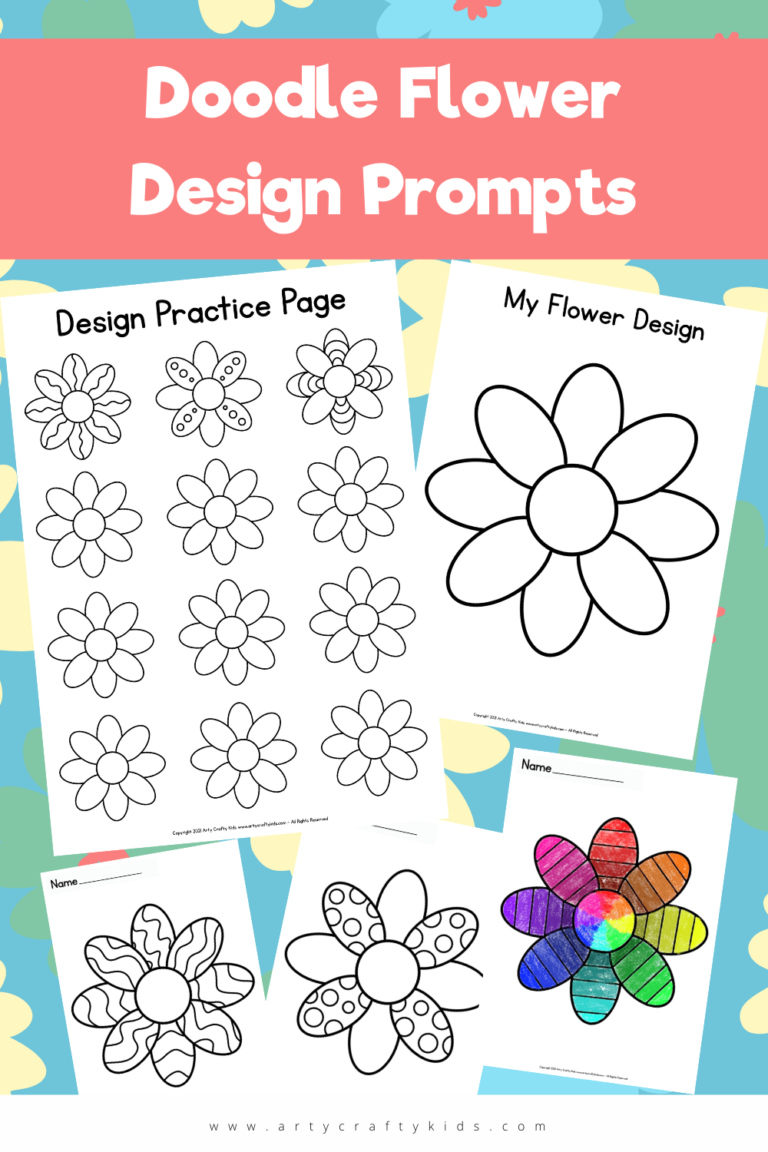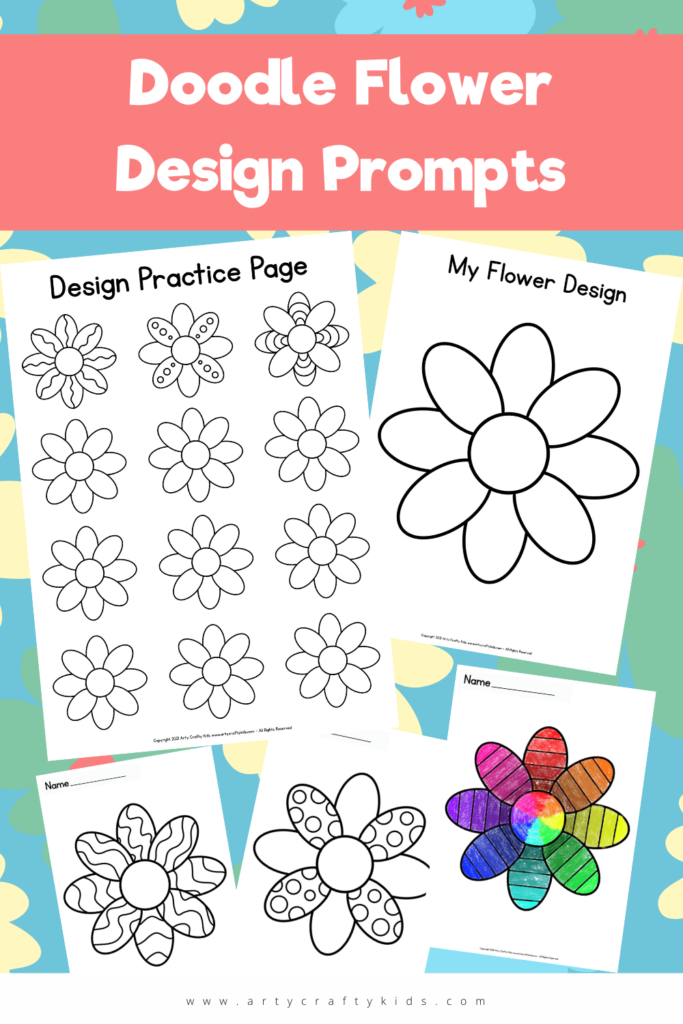 How to Draw with Arty Crafty Kids

At Arty Crafty Kids we have a number of tools within our arsenal to help encourage children to draw, learn and refine their skills. These include: traditional 'how to draw guides'; flow drawing that encourages children to engage in their natural rhythms and use repetitive movements to form lines and shapes; a number of design prompts and grid drawings.
Doodle Flower Design Prompts
Presented with an empty space, children may fill their flowers with patterns, doodles and/or explore blending colors and color combinations. When children make a shift from simple coloring to design, they move from engaged to empowered creative thinkers – problem solvers. They're a fantastic way to inspire creativity without the overwhelm of creating something from scratch, which some children may find intimidating.
How to Download the Doodle Flower Design Prompts:
The Doodle Flower Design Prompts are available to members of the Arty Crafty Kids Club. Members can access the template here (remember to login!):

https://www.artycraftykids.com/product/doodle-flower-design-prompts/
Members will need to log in to access the templates!
Not a Member?
More Flower Crafts for Kids:
For more flower power fun with the kids this, take a look at these popular flower crafts and remember, we love to see your children's creative adventures – if you use instagram, connect and share!
3D Spring Flowers
This 3D Sping Flower Craft plays on the idea that sometime between Winter and Spring, the flowers just seem to just pop open, marking the beginning of a seasonal change.

https://www.artycraftykids.com/product/3d-spring-flowers/
Tissue Paper Sunflower Craft
Whilst we're sure that children of all ages would enjoy this easy craft for kids, it's particularly great for preschoolers and young children. The tracing and cutting helps to develop fine motor skills and the different textures make it a really tactile activity. Children can also use the layering of the petals to explore depth and color, as the shades change when they overlap.

https://www.artycraftykids.com/product/tissue-paper-sunflower-craft/
Flow Drawing: Tulip Bouquet
This pretty spring flower has the ideal shape for children to explore; it includes both curves and points, as well as layers of unfurling petals, for children to study perspective and depth. And since tulips naturally come in a range of bright and cheerful colors, they're perfect to encourage children's creativity as well.

https://www.artycraftykids.com/product/flow-drawing-tulip-bouquet/