10 Hello Spring Coloring Pages: Welcome Spring with this gorgeous collection of hand-drawn Spring Coloring Pages for Kids, with images of Spring Lambs, Spring Boots, Butterflies, Flowers, Petals and more. This super sweet collection of coloring pages are so much fun to color and are made easy with our use of bold, smooth lines, making this Spring coloring set particularly appealing to preschoolers who are likely to be taking an interest in coloring pages at this age.
Whatever the age of your child or class, encourage them to fill the coloring sheets with as many colors as they wish. Perhaps they could embrace their creativity and experiment with a variety of art materials (watercolor palette, oil pastels).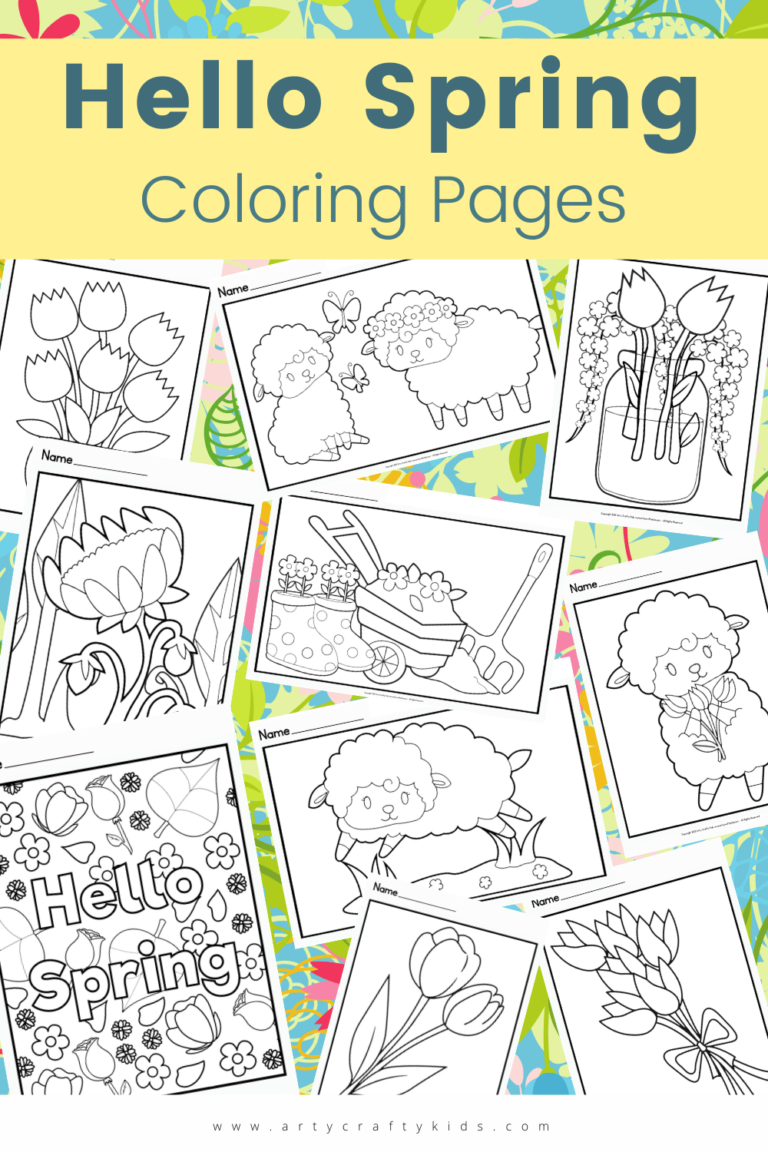 Many of our images are surrounded by lots of white space. Older children may wish to expand the coloring pages with a Spring themed background. This could be an abundance of flower petals, more tulips, daisies or buttercups, or perhaps a brightly colored pattern or rainbow!

Coloring is a fabulous way to improve mood and well being, and if you need a moment of purposeful calm within the home or classroom, these coloring pages will certainly inject some positivity. Completed, they will also look beautiful on display, adding warmth and color; bringing the essence of Spring inside.
How to Download the 10 Hello Spring Coloring Pages:
The collection of 10 Hello Spring Coloring Pages is available to members of the Arty Crafty Kids Club. Members can access the template here (remember to login!):
https://www.artycraftykids.com/product/10-hello-spring-coloring-pages/
Members will need to log in to access the templates!
Not a Member?
More Spring Coloring Pages, Crafts and Resources:
Free Spring Coloring Sheets for Kids:
To kickstart your Arty Crafty Kids Spring coloring session, we have a selection of FREE Spring Coloring Pages for your children to enjoy.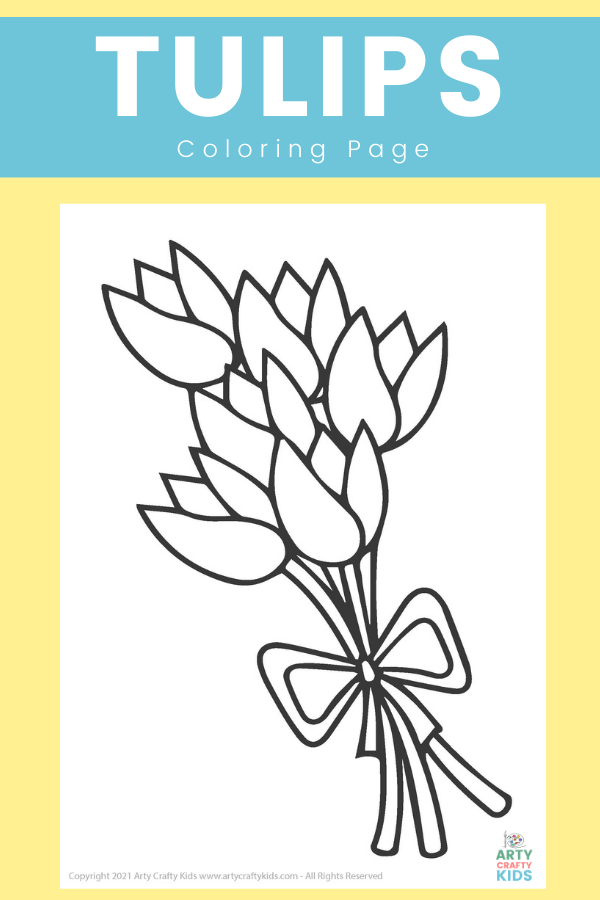 Free Tulip Coloring Page:
Tulips are one of our favorite flowers. They come in a huge variety of colors and shapes, with some really interesting color combinations and blends. What colors will your children choose for their tulip bouquet ?

Click HERE to download!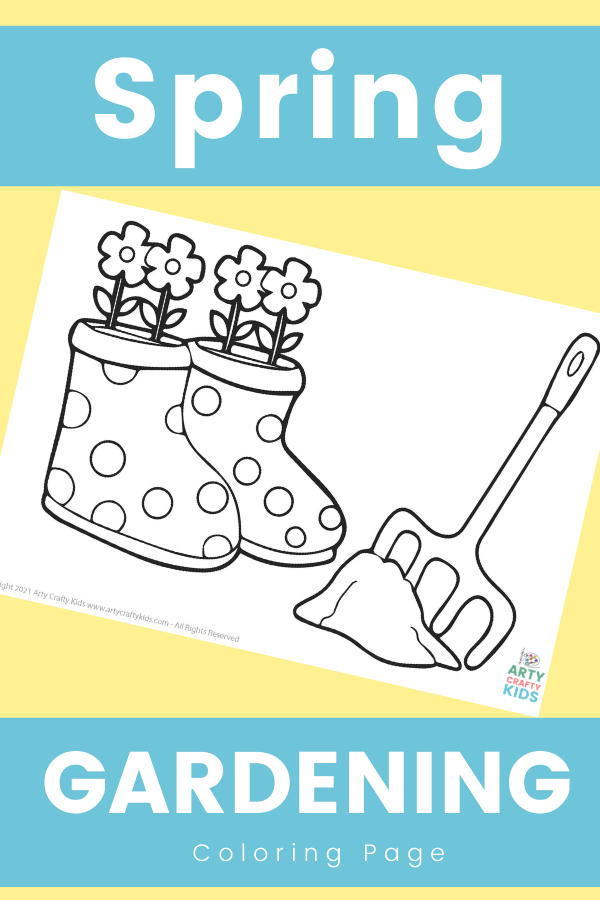 Free Spring Gardening Coloring Page:
Wellington boots make fabulous plant pots and this sweet Spring Gardening Coloring Page captures the essence of a well loved childhood gardening activity.
Click HERE to download!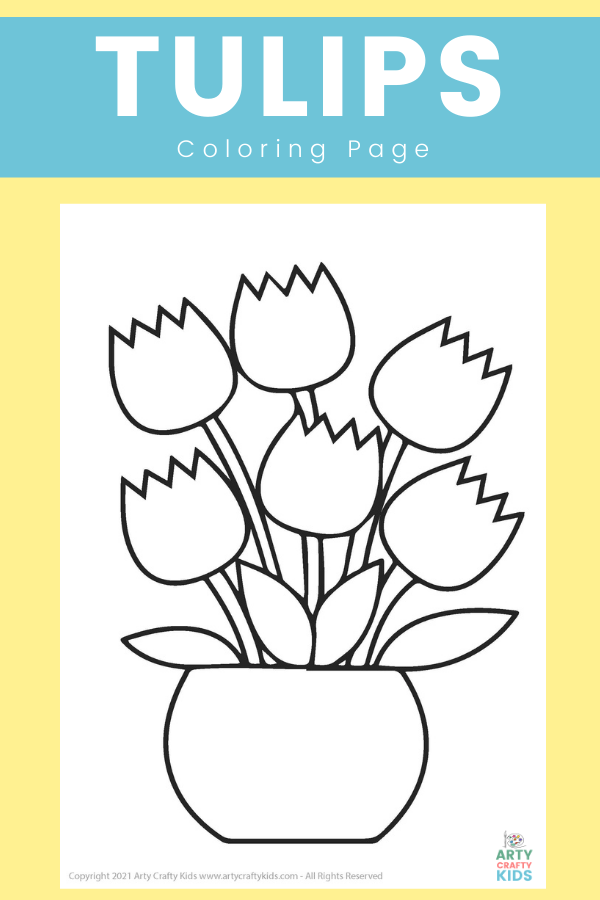 Free Tulips in Vase Spring Coloring Page:
This simple yet adorable tulip design completes our collection of Free Spring Coloring Pages for the Kids. You can find these and many more within the Arty Crafty Kids members area.
Click HERE to Download: