This simple " I can make a Rainbow" Toddler Rainbow Activity is great for colour identification, sequencing and fine motor skills.
It's also REALLY fun!
My toddler built rainbow after rainbow and enjoyed simply playing with the arches.
She made patterns, various unusual shapes, made up stories and a few, rather funny messy pictures.
It's an activity you could also bag up and take out n' about.
And, here's the best bit – takes just minutes to set up!
Toddler Rainbow Activity DIY Felt Story Board
This post contains affiliates
Multiple Sheets of Felt – Rainbow Colours
Scissors
Cardboard (optional)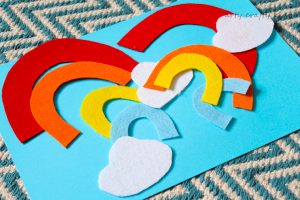 Simply cut out a number of rainbow arches of different sizes and colours.
You may notice that we only used four colours.
On the one hand, it keeps the activity really simple, but in this instance we didn't have all the colours to hand!
Sometimes it's all about working with the materials you have available at the time.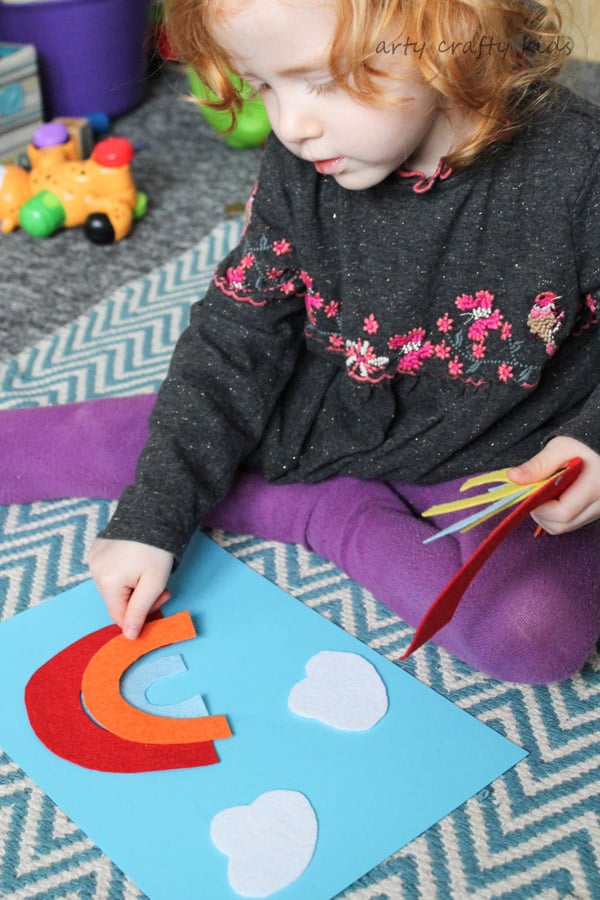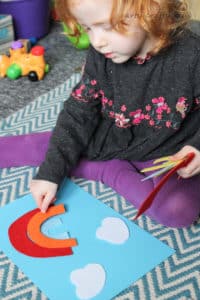 Hand the felt materials over to your toddler, along with one full sheet of A4 blue felt – this will form the background.
To create a solid board, try sticking the felt sheet onto cardboard.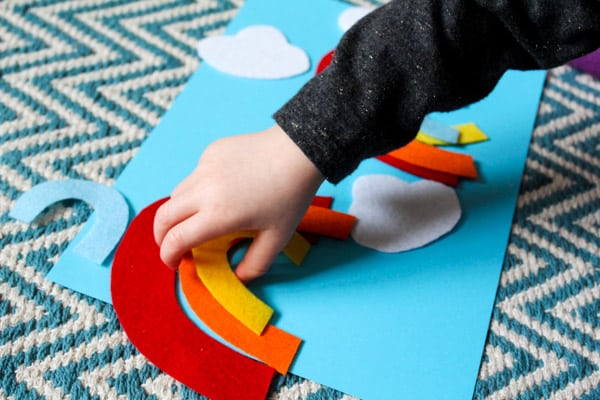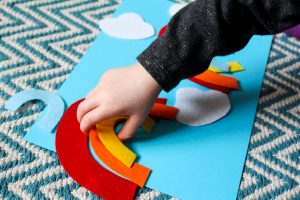 The rest is all down to your toddler as they play with their rainbows.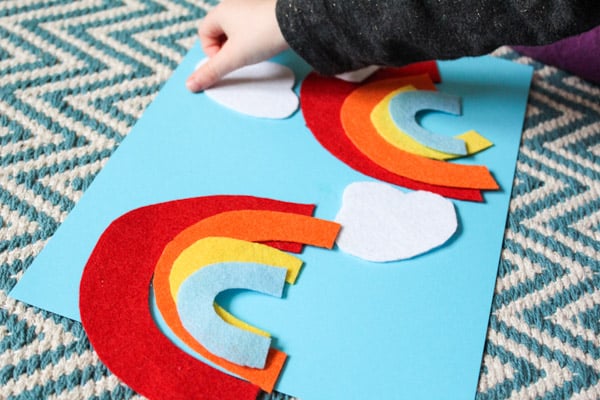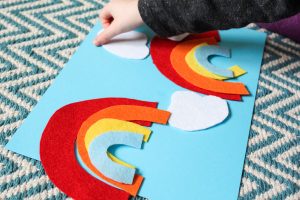 Without any intervention at all, my toddler would mutter to herself the colours and naturally sequence the arches in relation to size.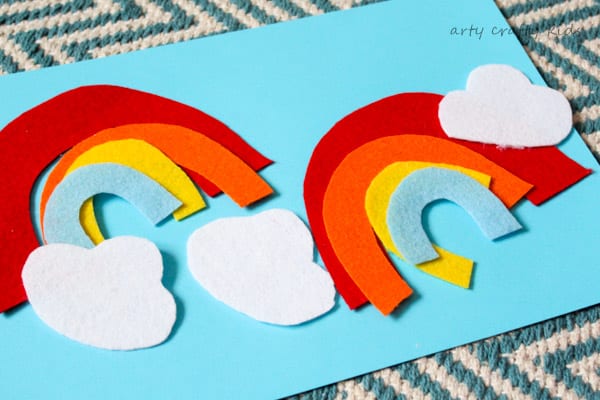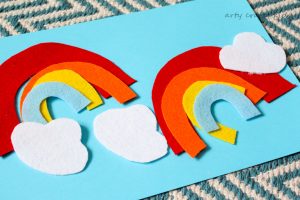 As the activity progressed, she created her own little stories and soon the arches and clouds adopted funny voices.
As a mummy, I love watching my child's creativity naturally evolve and this Toddler Rainbow Activity proves that activities do not need to be complicated.
More often than not, it's best to keep it simple!
For more Rainbow inspiration, take a look at our Rainbow Scrape Painting, Rainbow Straw Blowing Art and our Rainbow Butterfly.
Pin for later!