Butterflies of all shapes, colors and sizes have one thing in common – symmetry! Our butterfly drawing prompts are a creative way for children to explore and learn about symmetry. The butterfly sheets can used to support mini beast, insect and nature lesson plans; inspiring young artists and scientists to either recreate the butterflies they observe within nature or use their imaginations to design a completely new and colorful species.

Children may use the practice butterfly drawing prompts to explore pattern creation and color before creating their final design on the large blank butterfly sheet. For children who would prefer to color, the drawing prompt download also includes three butterfly coloring pages.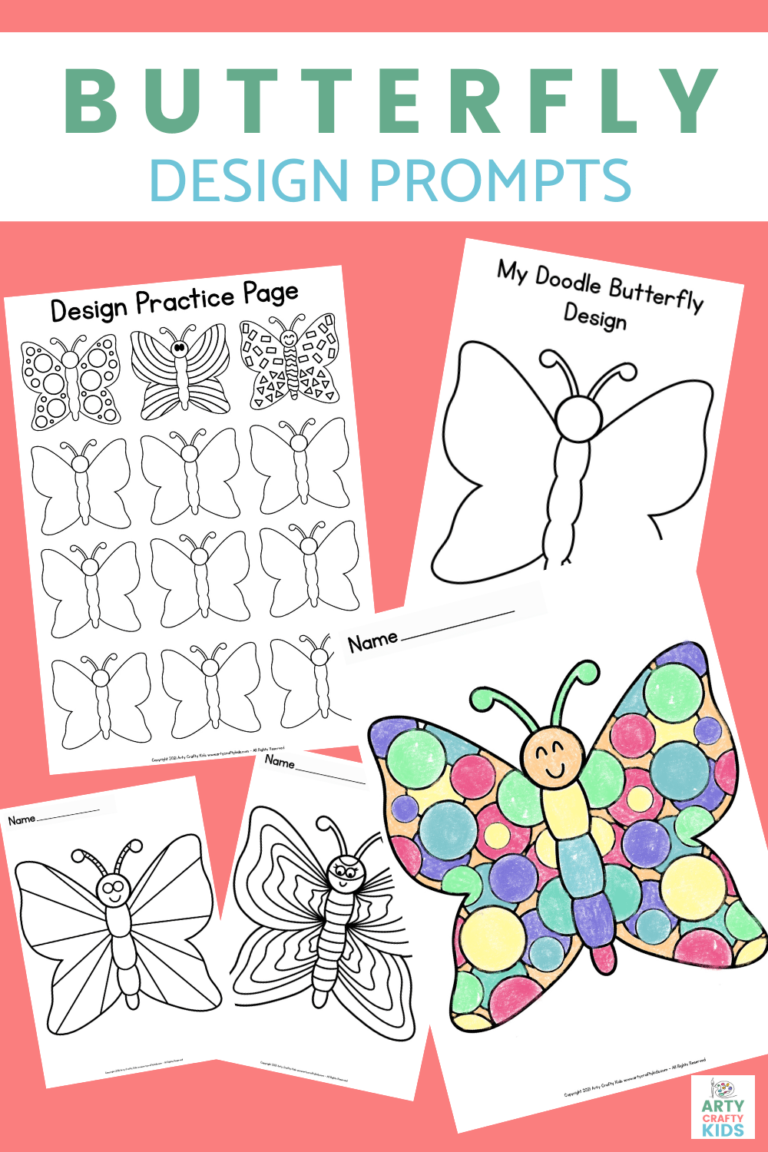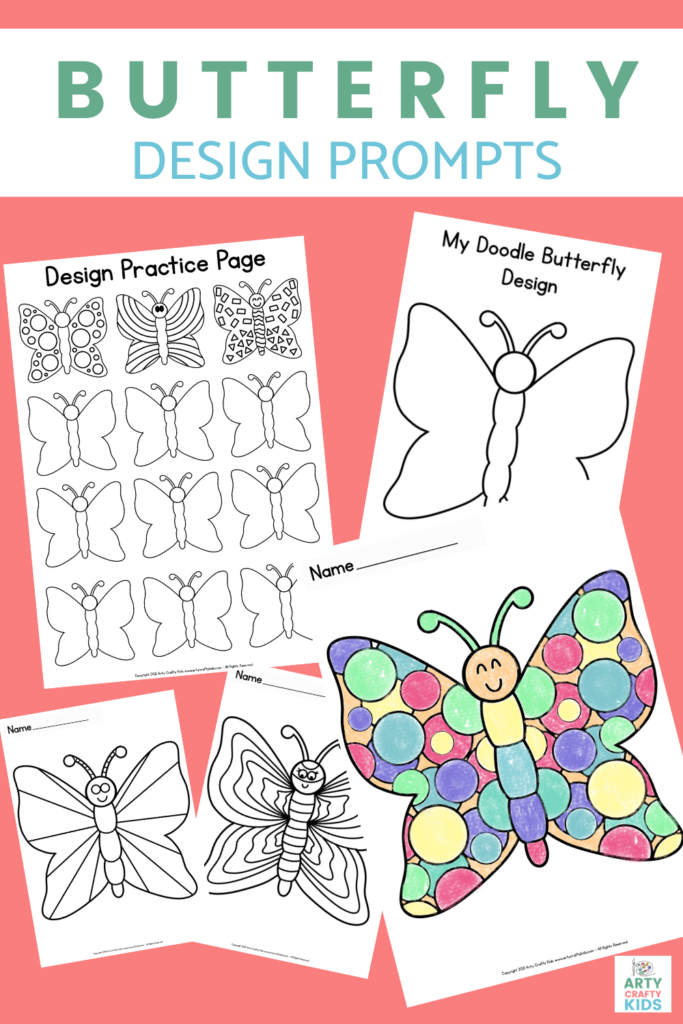 How to Draw with Arty Crafty Kids
At Arty Crafty Kids we have a number of printable resources and tutorials to help encourage children to draw and learn. These include traditional 'how to draw guides', flow drawing tutorials (that are designed to mindfully engage children in their natural rhythms and use repetitive movements to form lines and shapes), design prompts and grid drawings.
Draw a Butterfly Sheets
Presented with an empty space, children may fill their butterflies with patterns, doodles and/or explore blending colors and color combinations. When children make a shift from simple coloring to design, they move from engaged to empowered creative thinkers – problem solvers. They're a fantastic way to inspire creativity without the overwhelm of creating something from scratch, which some children may find intimidating.
These templates are a super way to kick start the imagination! Immersive and fun, children will love testing out their drawing skills. To get them started, make a few suggestions – stars, hearts, rainbows or polka dots – Any one of these simple suggestions will be sure to inspire.
How to Download the Butterfly Drawing Prompts:
The Butterfly Drawing Prompts are available to members of the Arty Crafty Kids Club. Members can access the template here (remember to login!):
https://www.artycraftykids.com/product/butterfly-drawing-printables/
Members will need to log in to access the templates!
Not a Member?
How to Draw For Kids:
While you are here, take a quick look at just a few of our How to Draw resources for kids!