10 Easter Grid Drawings: At Arty Crafty Kids we have a number of tools within our arsenal to help encourage children to draw, learn and refine their skills. These include: traditional 'how to draw guides'; flow drawing that encourages children to engage in their natural rhythms and use repetitive movements to form lines and shapes; a number of design prompts and grid drawings.
These grid guides offer a fun, unique option to encourage children to become more confident with their pencil control. These grid drawings are suitable for preschool children and beyond.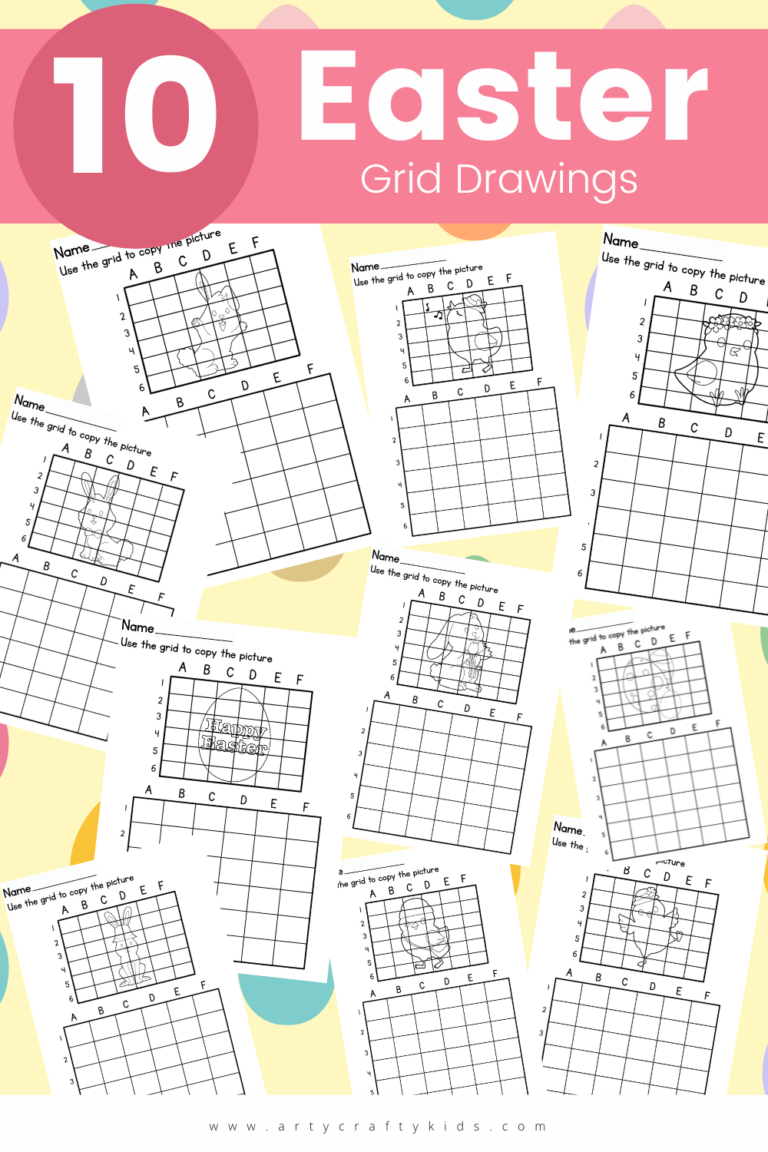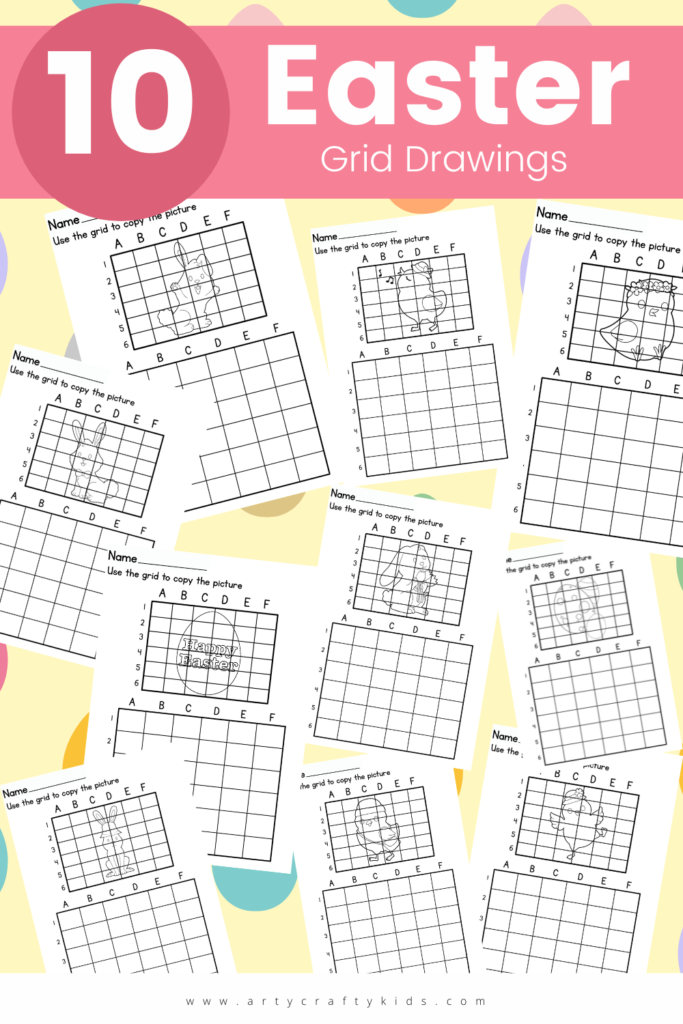 As well as being a handy learning tool, these drawings can be turned in to lovely custom pieces of art! After copying the image, children can color it in. Why not use the grid to create a fun abstract pattern in the background too!?
How to Download the 10 Easter Grid Drawings:
The collection of 10 Easter Grid Drawings are available to members of the Arty Crafty Kids Club. Members can access the template here (remember to login!):

https://www.artycraftykids.com/product/10-easter-grid-drawings/
Members will need to log in to access the templates!
Not a Member?
Not a Member?
More Easter Crafts for Kids:
Spring Bunny Pattern Art
Get ready to hop into spring with this gorgeous bunny art! Our pattern bunny art is so simple – all kids need to do is draw around the template and repeat! – meaning even the youngest kids can have a go at creating their own masterpiece. But it's also so effective!

https://www.artycraftykids.com/product/spring-bunny-pattern-art/
Rainbow Easter Egg
This easy Rainbow Easter Egg craft is perfect for keeping toddlers and preschoolers busy!

https://www.artycraftykids.com/product/rainbow-easter-egg/
Easter Egg Design Prompts
Inspire children's creativity with these fun and open-ended Easter Egg Design Prompts. The printable pack includes a mini egg practice sheet for children to draw different patterns and doodles before completing the full sized Easter egg; along with three completed Easter eggs for children to color or doodle within the segments.

https://www.artycraftykids.com/product/easter-egg-design-prompts/