Magical Mermaid Tail Drawing Prompts: With their beautiful, shiny fins and long, flowing hair, Mermaids have been central in children's stories and imaginations since forever! It's totally understandable how children (and adults too!) could be captivated by mysterious Mermaids, so here's a fun set of drawing prompts to create your own mermaid!
Magical Mermaid Tail Drawing Prompts for Kids
This pack of Magical Mermaid Tail Drawing Prompts takes a standard coloring page one step further; giving children the opportunity to let their imaginations run wild and come up with their own beautiful mermaid tail designs.
Something really fun about designing your own mermaid tail is that there are endless options! You can either choose a simple pattern with bold colors or go for a fun theme for your mermaid, including seashells, watery waves, pearls and starfish! These cute mermaids have got tonnes of personality and are waiting for fun designs and beautiful colors to fill the page!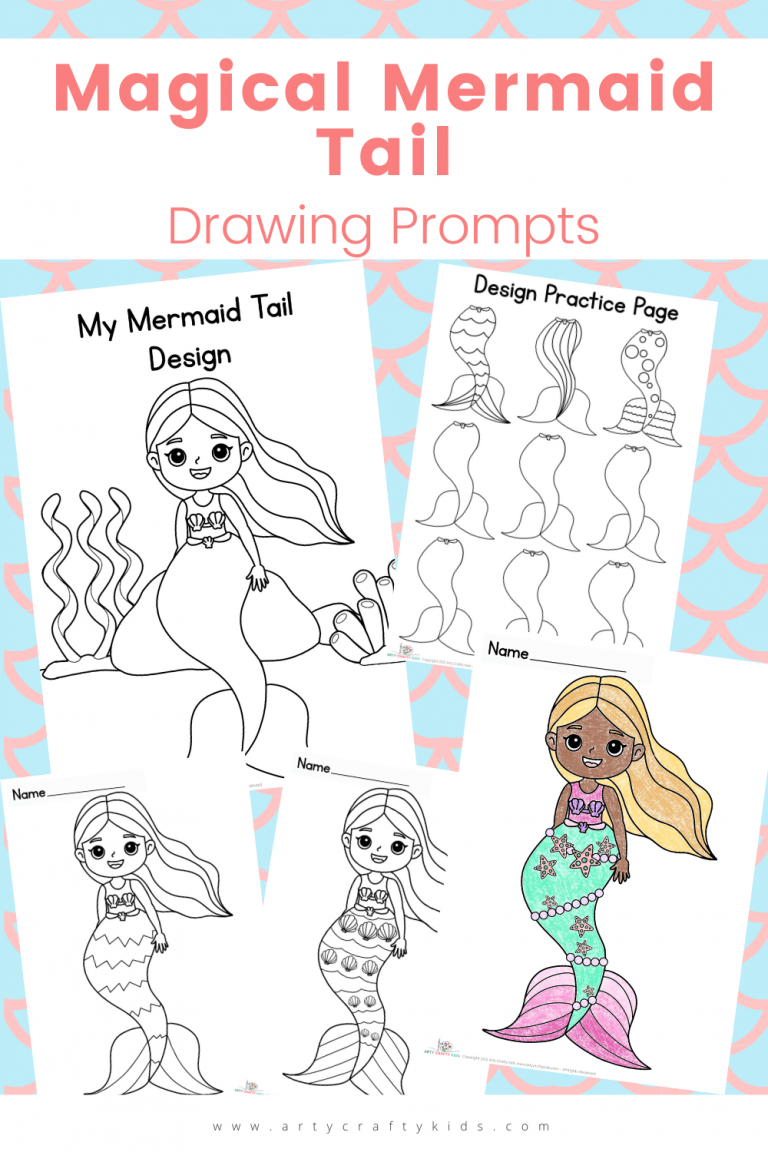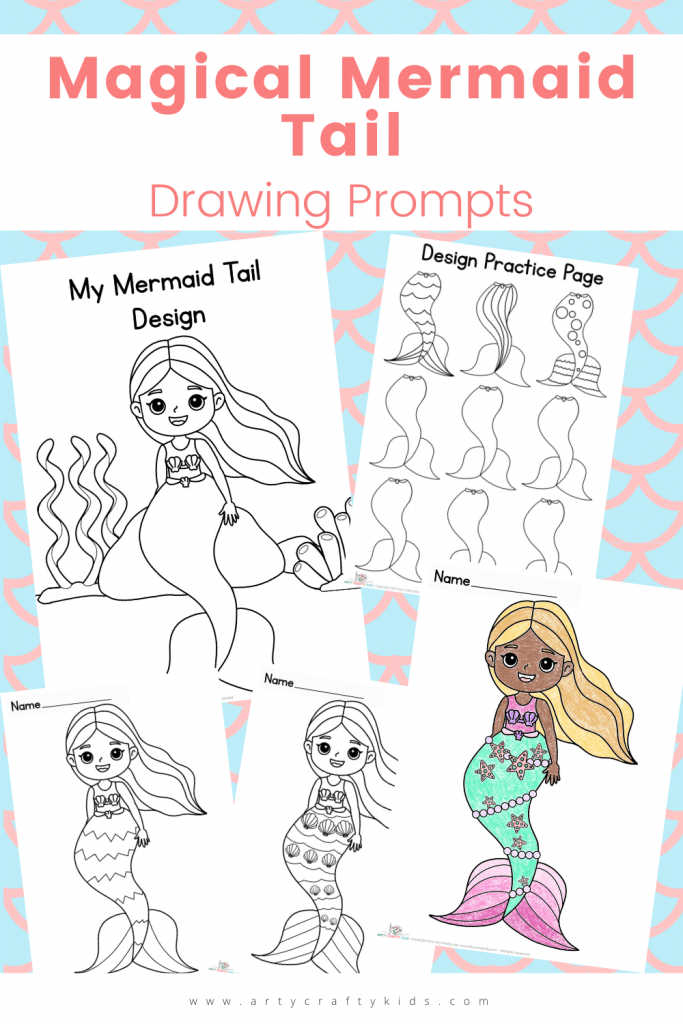 How to draw with Arty Crafty Kids
Here at Arty Crafty Kids we have a range of different printables and tutorials that can be used to help children develop their drawing skills. You can choose from our drawing prompts, traditional 'how to draw guides', a more structured approach with grid/symmetry drawings and our super fun flow drawing tutorials. All of these tools use different aspects and children may prefer one technique over another. Give each type of drawing tutorial a try and find out which works best for your child or children!
My Magical Mermaid Tail Design Sheet
This page has lots of empty space around the mermaid and her tail has been left blank to be filled with fun designs. There is lots of room for practice so that children can test out different color pallettes and a range of doodles and patterns before adding their favorite design to the main design sheet.
Drawing prompts are a great way for children to explore their own ideas and let their creative mind run wild! These printables provide some structure, so that children don't get overwhelmed with too much blank space, but they also allow enough freedom to play with their ideas and add whatever colors and designs they wish!
How to Download the Magical Mermaid Tail Drawing Prompts:
DOWNLOAD HERE: https://www.artycraftykids.com/product/magical-mermaid-tail-drawing-prompts/
Members will need to log in to access the templates!
Become a Member!
Members to the Arty Crafty Kids can access our full library of creative resources, making crafting with kids super easy and fun!
More Drawing Prompts and Under the Sea Crafts For Kids: