These toilet paper roll owls are not only cute, they're also super easy to put together and perfect for kids to make!
With the nights drawing in and the air becoming cooler, the toilet paper roll owls are an ideal Autumn craft for kick-starting the season and use materials you're likely to already have within the recycling bin and craft box.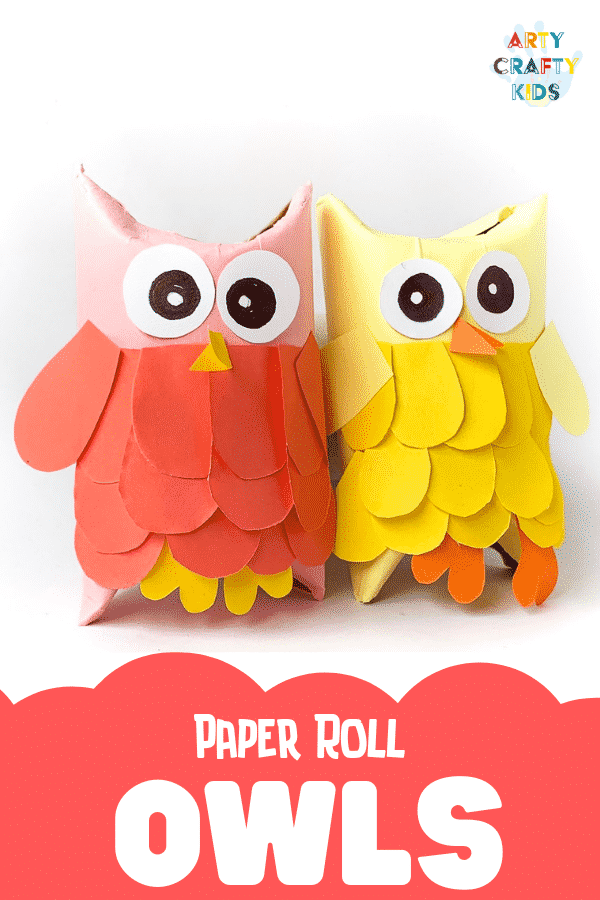 Kids will delight in transforming something old into something new, and this simple owl craft will work for toddlers, preschoolers and beyond!
Toilet Paper Roll Owls: Materials
Toilet Paper Roll
Colourful Craft Paper
Glue Stick
Pencils
Scissors
Marker Pen
Toilet Paper Roll Owls: Step by Step Tutorial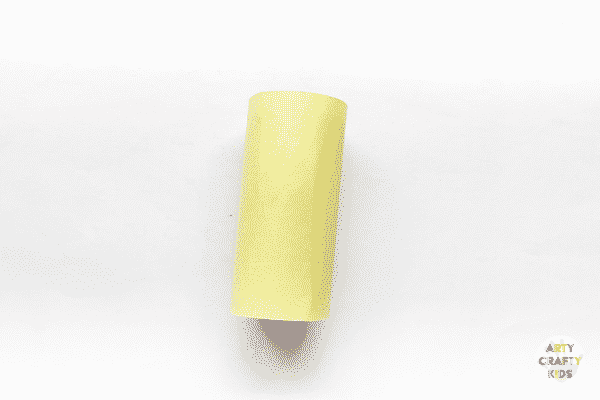 Preparing the Paper Roll
Step 1: Cut a strip of coloured paper to the size of the paper roll with enough width to wrap around the roll.
Wrap the paper round the toilet paper roll and secure with glue.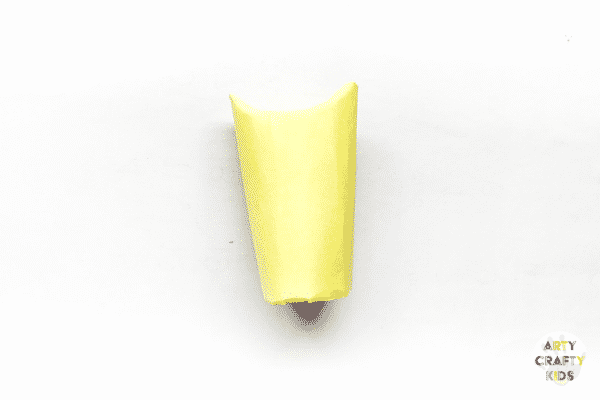 Creating an 'OWL' Shape
Step 2: Start from the middle of the top of the roll and gently push inwards, this will create two pointed edges.
Repeat the step with the bottom of the roll.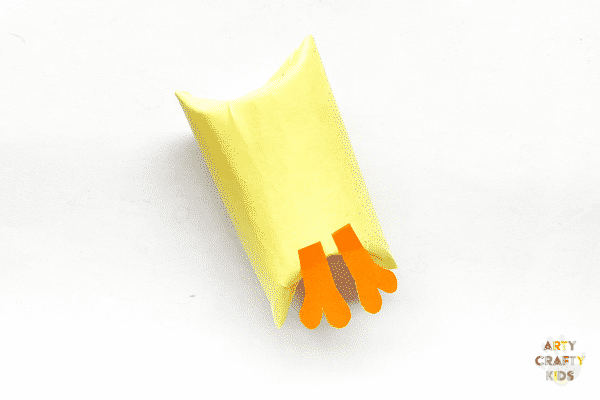 Step 3: Create a pair of feet and attach them to the bottom of the paper roll.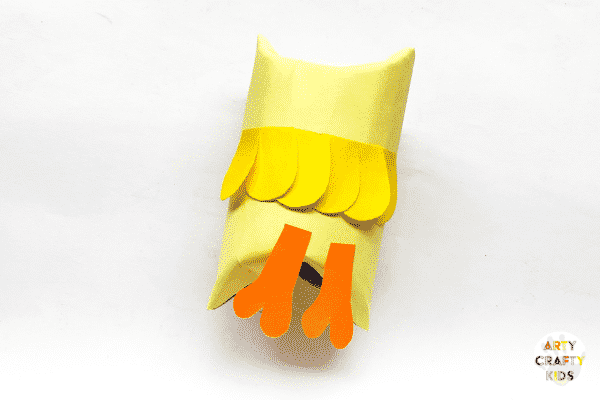 Add Paper Feathers
Step 4: Using coloured paper, add a line of paper feathers around the middle of the owl.
Feathery Options…
Step 5: Add a further line of feathers above and below the middle line.
The shape and size of the feathers can be determined by your Arty Crafty Kids.
They could be complete ovals, triangles or a mixture of both. Alternatively, feathers could be added with finger tips.
Step 6: Cut out two large white circles and use a marker pen to add the pupils.
Step 7: Fold a piece of paper in half and starting from the folded edge, cut a triangular shape for the owl's beak.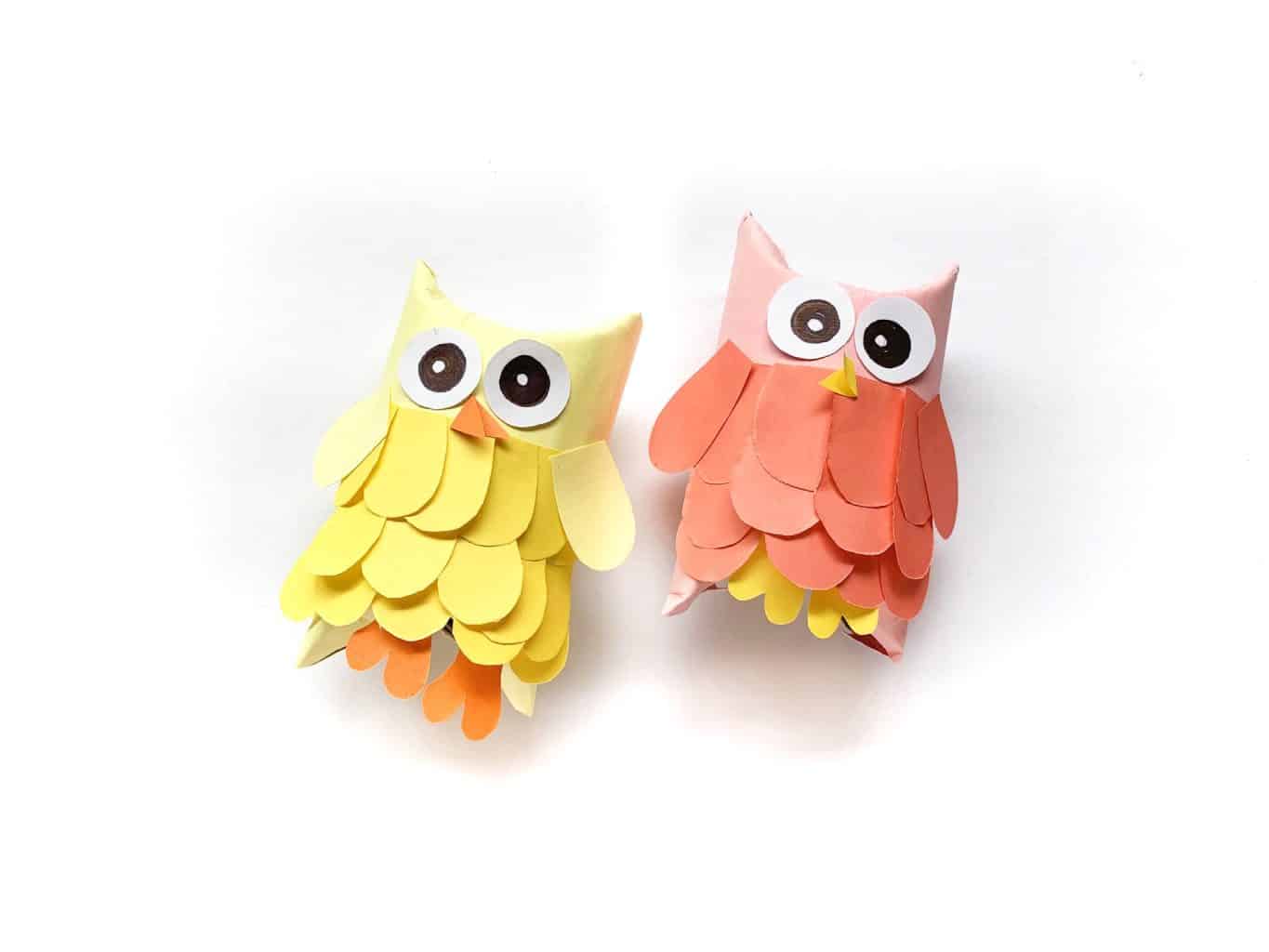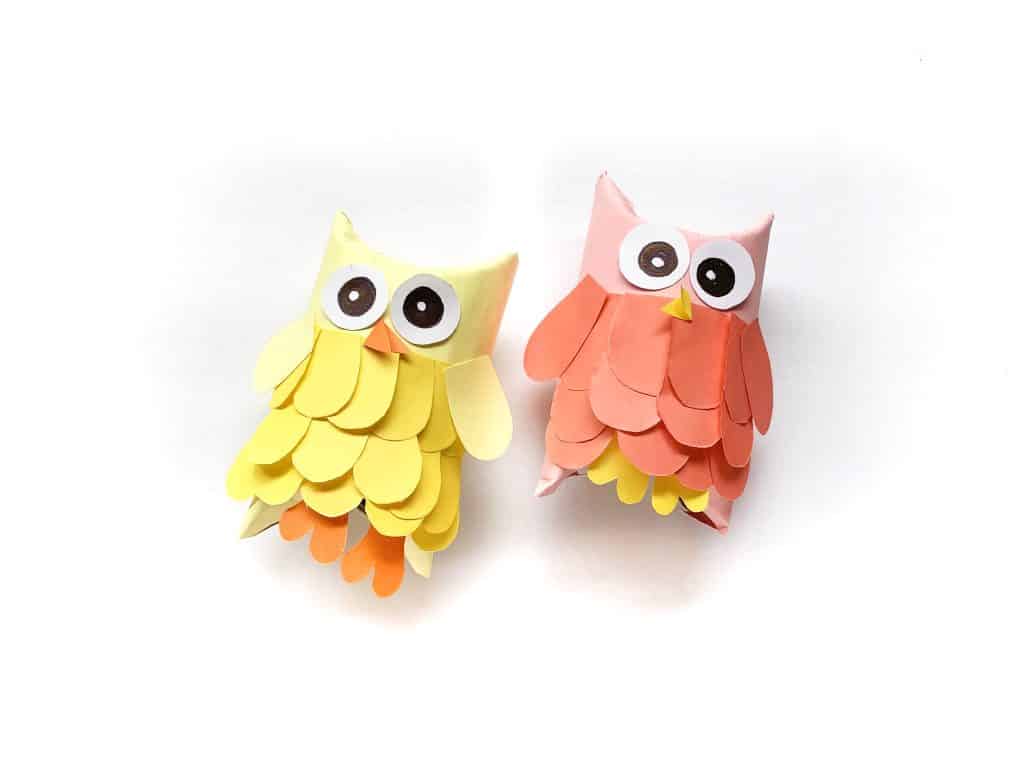 Completing the Toilet Paper Roll Owls
Step 8: Complete the owls with a pair of wings, big eyes and a beak!
More Awesome Toilet Paper Roll Crafts and Autumn Crafts:
If you're looking for more easy crafts to try with this kids this Autumn, take a look at these popular seasonal crafts!
Toilet Paper Roll Fox Craft
"This toilet paper roll craft couldn't be easier, which is perfect if you're looking for a quick craft session with the kids" – Toilet Paper Roll Fox Craft
Autumn Handprint Tree
" Autumn is a gorgeous, colourful season that never fails to get the creative juices flowing and if you're looking for an opportunity to explore simple colour-mixing techniques within a seasonal theme, then this Autumn Handprint Tree art project is the one for you" – Autumn Handprint Tree
30 Autumn Crafts for Kids
" Today I have the pleasure of featuring 30 Fabulously Creative Fall Crafts for Kids that offer lots of cutting, sticking, gluing, painting and even weaving to keep little hands busy!" – 30 Autumn Crafts for Kids
Happy Crafting!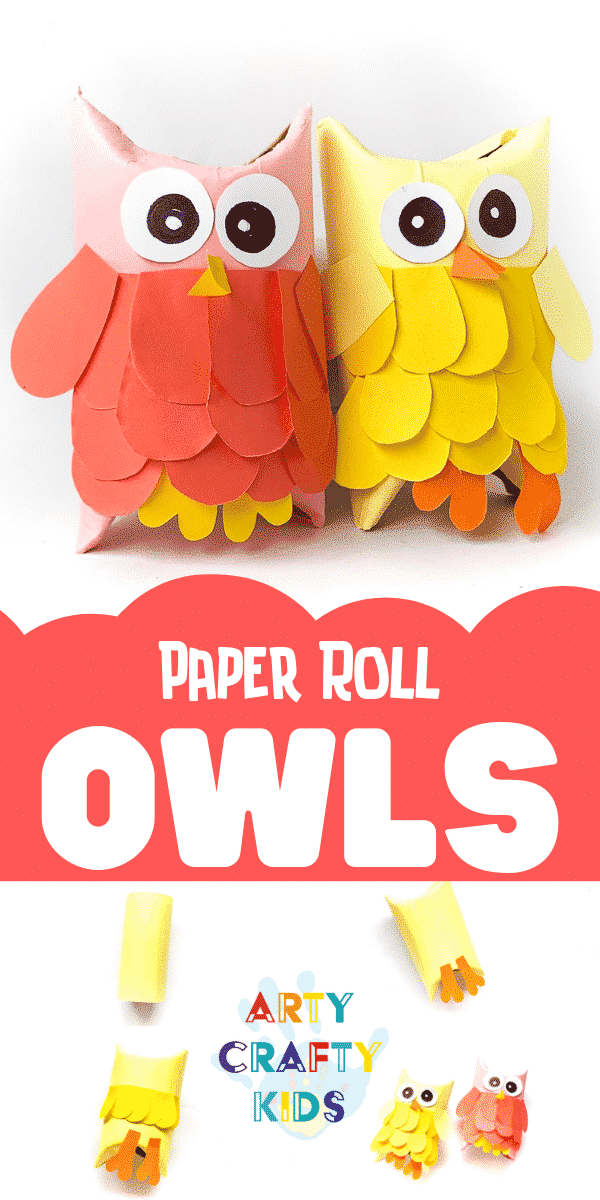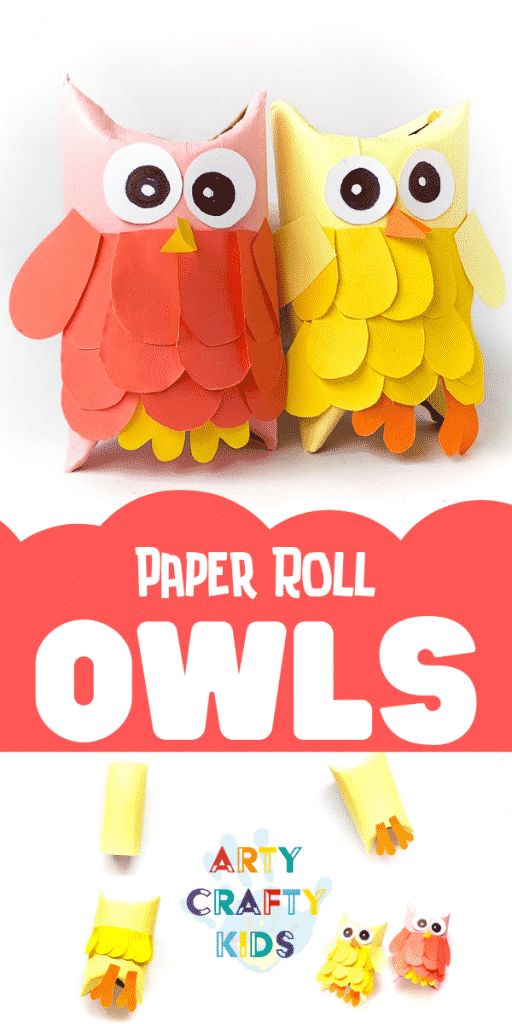 Arty Crafty Kids Club
Join the Arty Crafty Kids Club and gain access to our exclusive collection of art and craft templates and learning resources. Designed with parents, teachers and creative kids in mind, you will never run out of activities for the kids!
Latest Posts: