Make this adorable Toilet Paper Roll Fox Craft with the kids today with materials you're likely to already have in the recycling bin and craft box.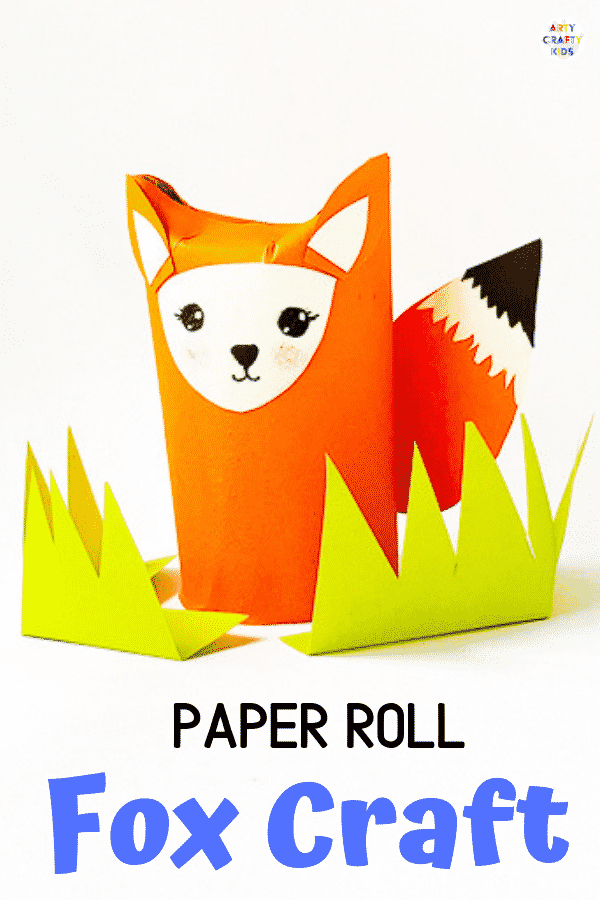 This toilet paper roll craft couldn't be easier, which is perfect if you're looking for a quick craft session with the kids.
And with Autumn approaching, this is often a popular time to start crafting forest animals – owls, badgers, squirrels and of course foxes!
Fox Toilet Paper Roll Craft: Materials
Orange, Cream & Black Craft Paper
Toilet Paper Roll
Glue Stick
Pencil
Scissors
Coloured Pencils/Pens inc Black
Ruler
How to Make a Toilet Paper Roll Fox Craft
Step 1: Gather all the materials.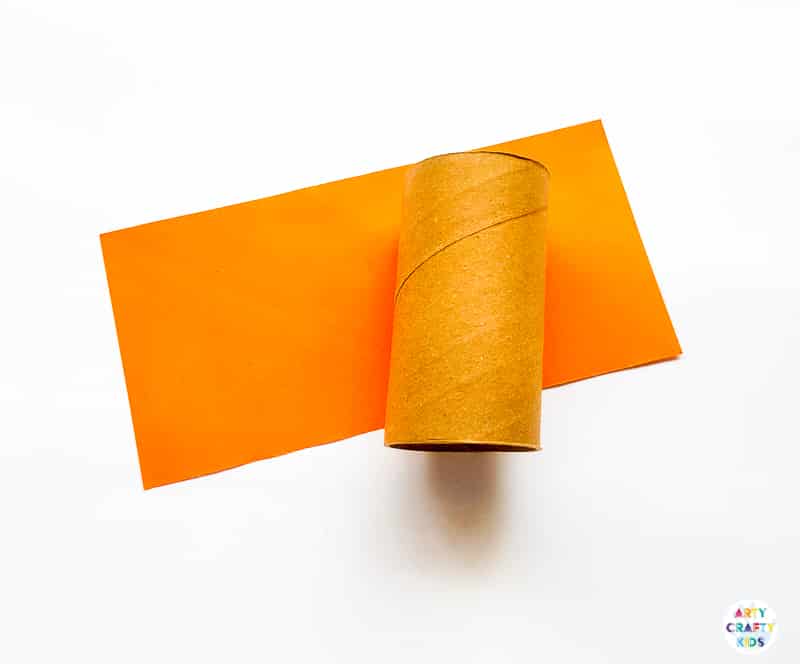 Preparing the Paper Roll
Step 2: Cut a strip of orange paper to the size of the paper roll with enough to wrap round the roll.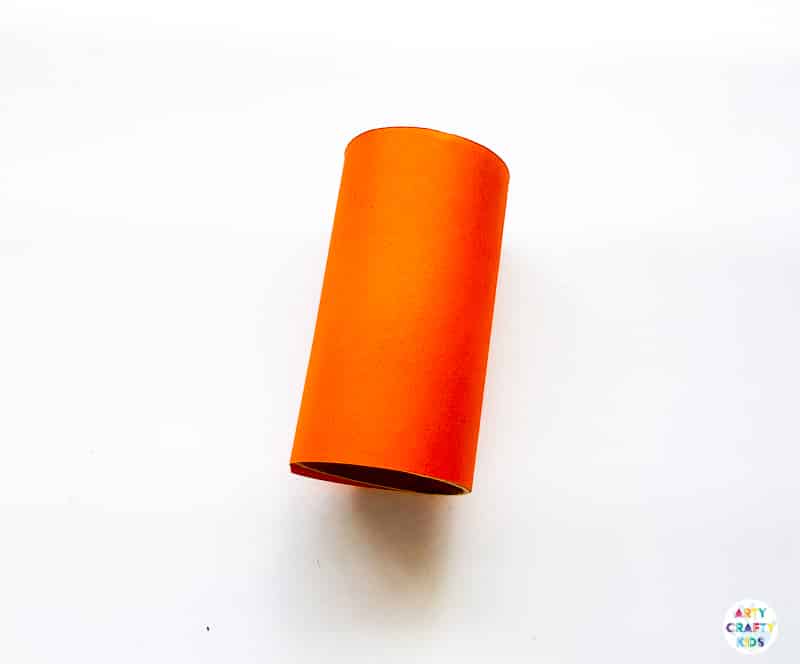 Step 3: Wrap the paper round the roll and secure with glue.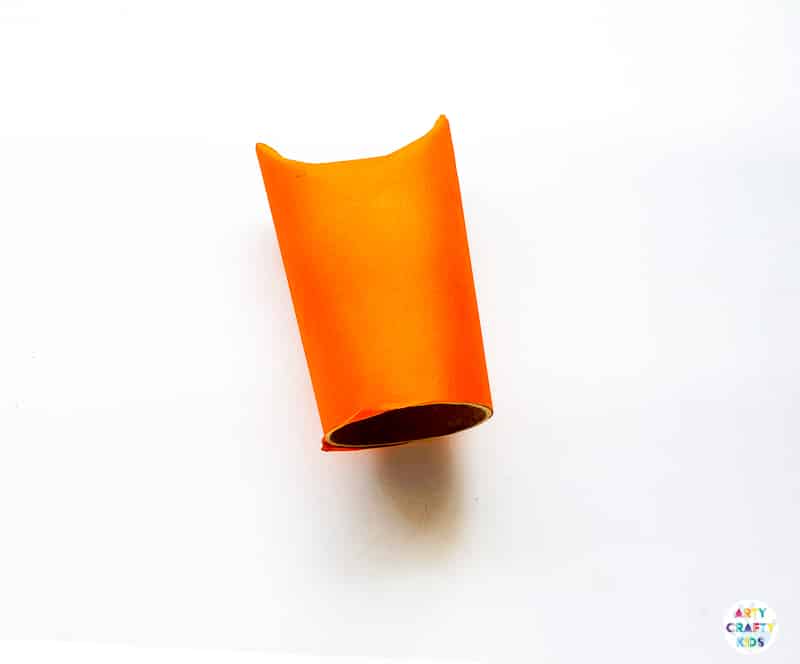 Folding the Paper Roll
Step 4: Start from the middle of both sides of the paper roll and gently push inwards, this will create two pointed edges and will become the ears of our fox!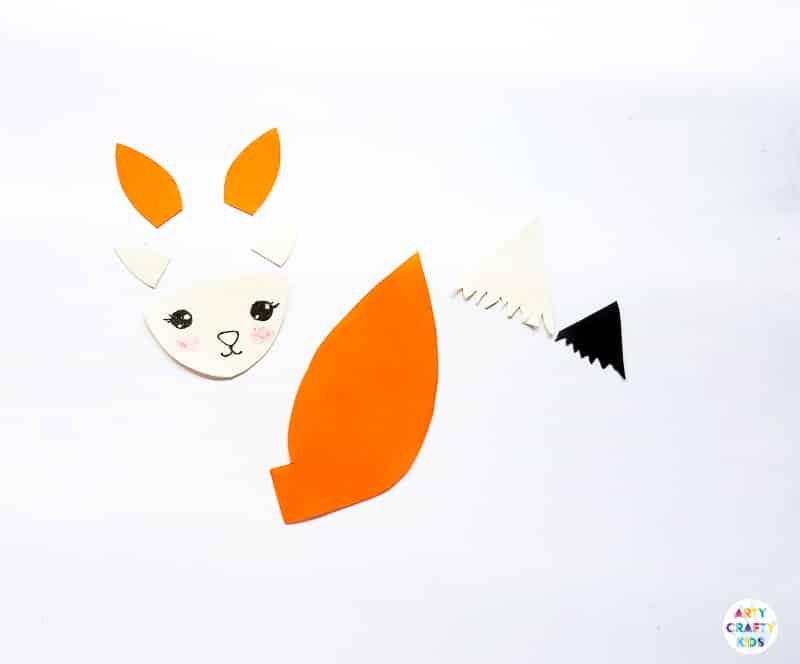 The Fox Elements
Step 5: Using orange, cream and black paper, draw the above elements to fit the size of your paper roll.
Draw a cute foxy face onto the face element. Alternatively, Arty Crafty Kids could simply paint the white face and ears directly onto the paper roll.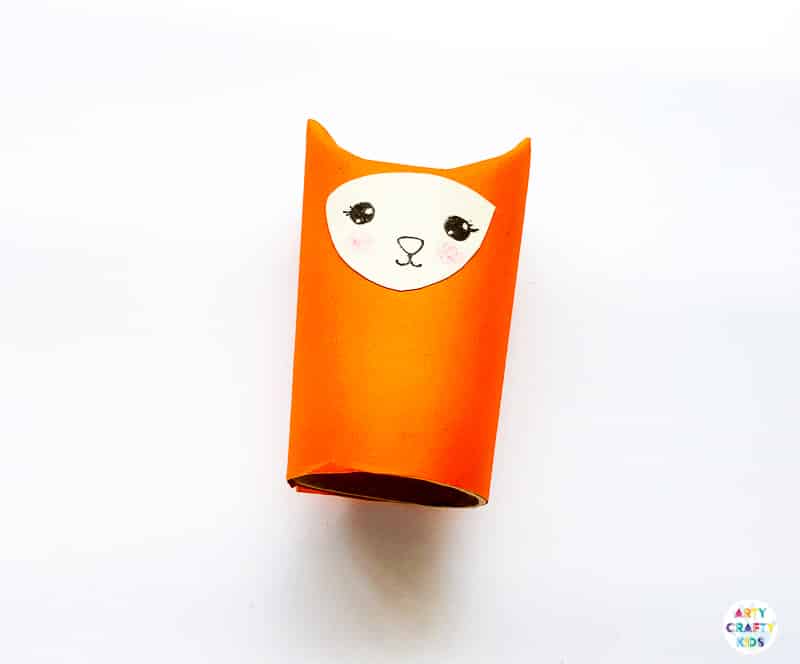 Step 6: Glue the face onto the roll.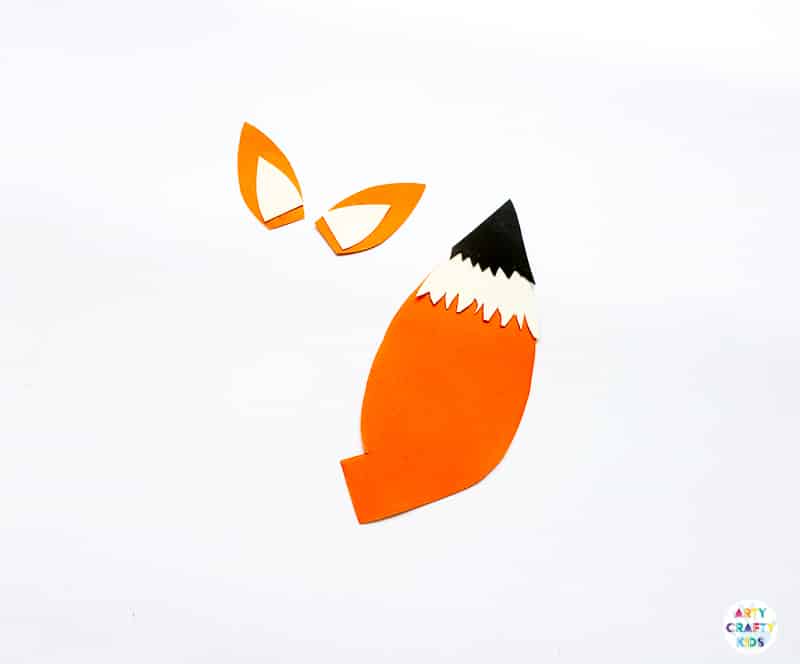 Step 7: Assemble the ears and tails.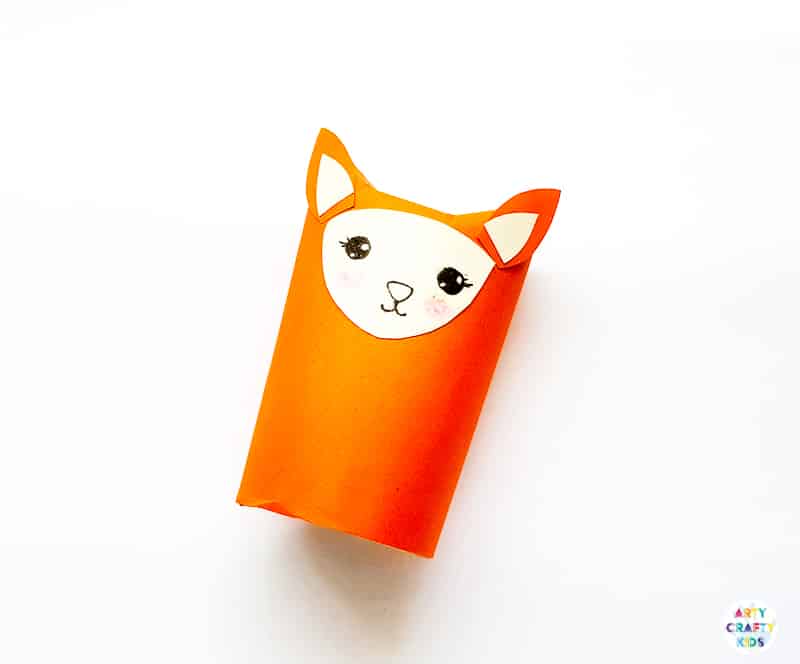 Assembling the Fox
Step 8: Add the ear elements.
Step 9: Complete the Toilet Paper Roll fox craft by adding a tail!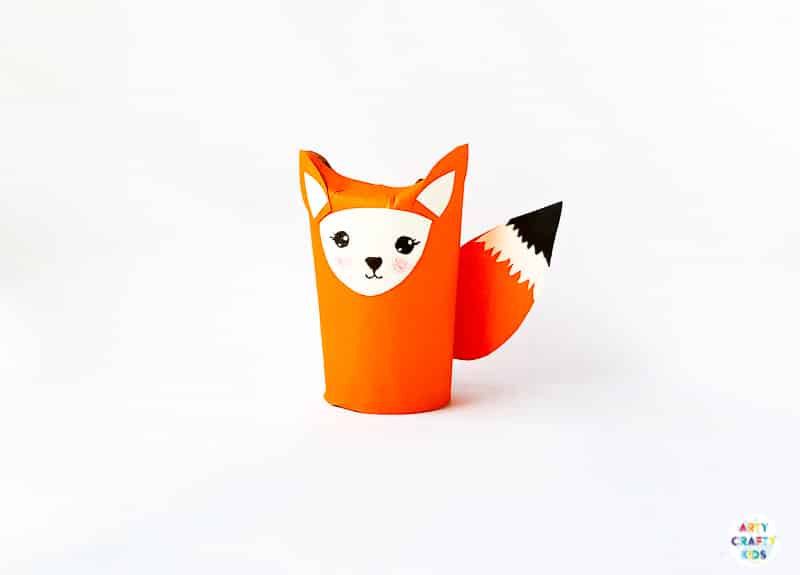 The Toilet Paper Roll Fox Craft is Complete!
I hope your Arty Crafty Kids enjoy making their Toilet Paper Roll Foxes.
More Forest Animal Crafts for Kids:
18 Adorable Forest Animal Crafts for Kids
" Animals crafts are always well received in my home and when Autumn hits, we begin thinking the critters who will soon be bedding down for the Winter or are awoken earlier to take advantage of the longer nights…" 18 Adorable Forest Animal Crafts for Kids
Paper Plate Hedgehog Craft
" Today I have the sweetest, most adorable Paper Plate Hedgehog Craft you will ever see! it even comes with spikes that can be stroked and arranged to form pretty patterns.." Paper Plate Hedgehog Craft
Happy Crafting!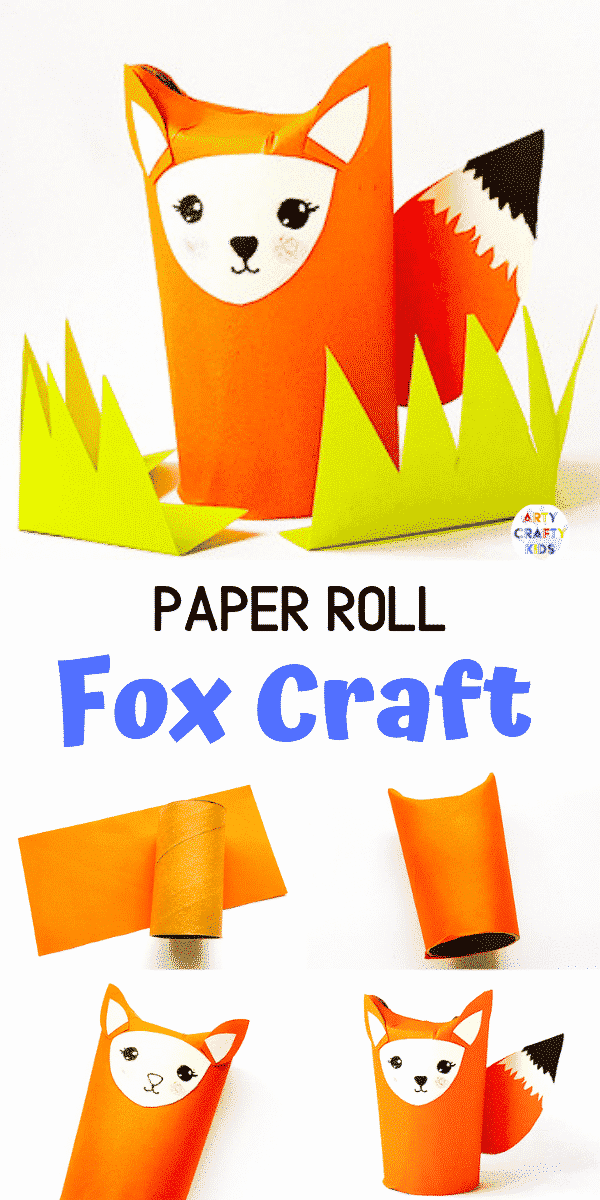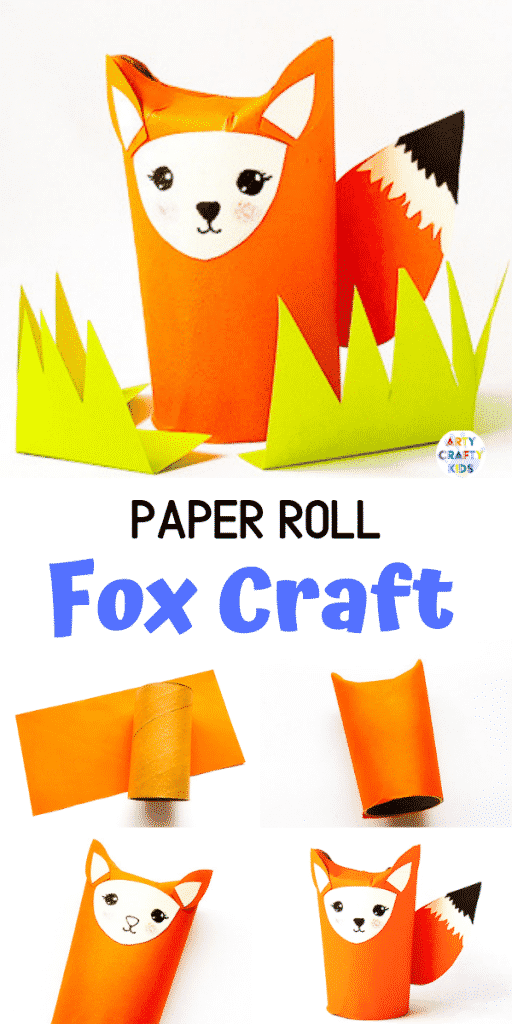 Arty Crafty Kids Club
Creative and playful Art & Craft Templates
How to Draw Guides, drawing prompts and pre-writing Line work
Colouring pages & Seasonal activity booklets
Perfect for Educators and Parents, with new content added weekly!
Join the Arty Crafty Kids Club and gain access to our exclusive collection of art and craft templates and learning resources. Designed with parents, teachers and creative kids in mind, you will never run out of activities for the kids!
Latest Posts: