Paper Plate Love Birds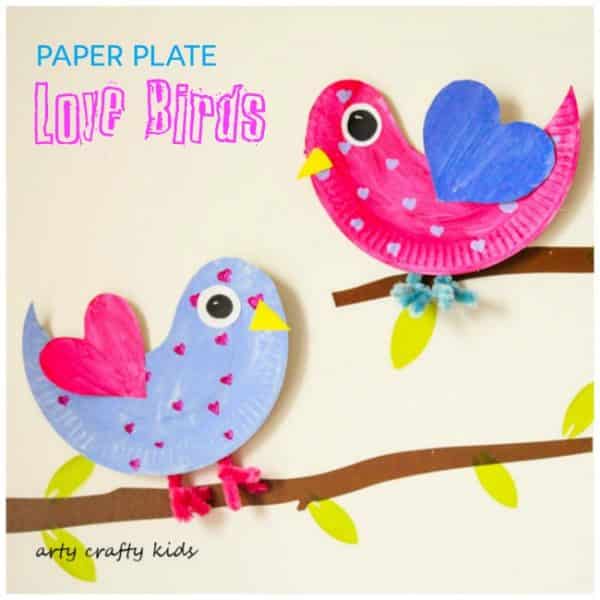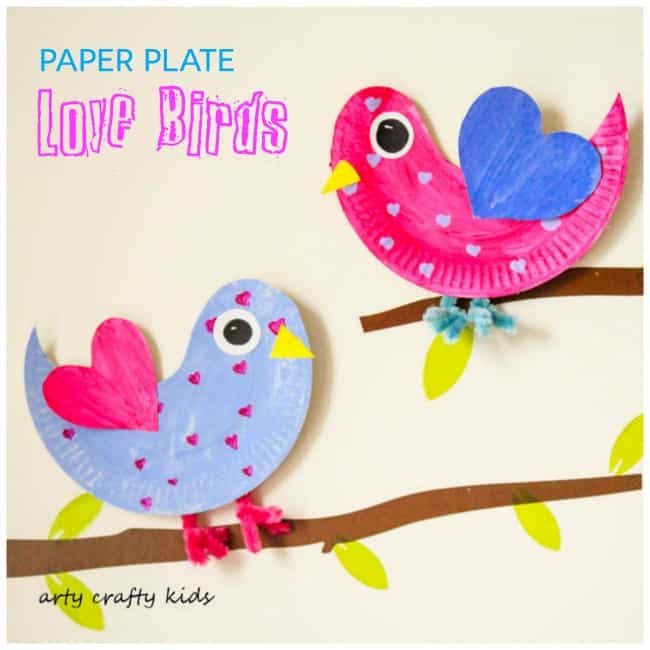 It's the season of LOVE and we're getting our Valentine's craft on with these adorable paper plate love birds. They are so easy to make and kids can get really creative with their designs; adding colour and patterns to make their love birds stand out from the flock.
Using a single paper plate,  it's the perfect craft for a group session or at home.
Supplies: Paper Plate Love Birds 
This post Contains affiliates
Paper Plate
Paint
PVA Glue
Pipe Cleaners
Scissors
Directions: Paper Plate Love Birds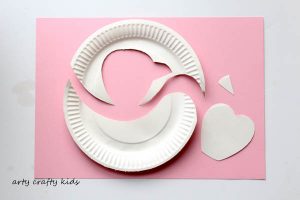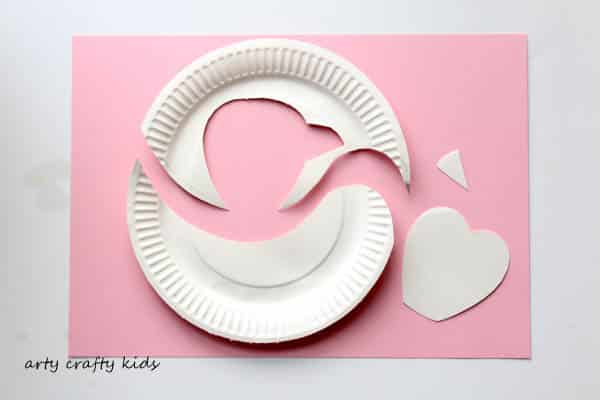 Cut the Paper Plate in half creating a ying-yang shape.
Use one-half for the body and use the remainder to create a large heart shaped wing, a triangular beak and big circle for the eye.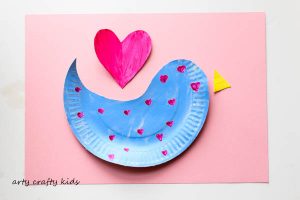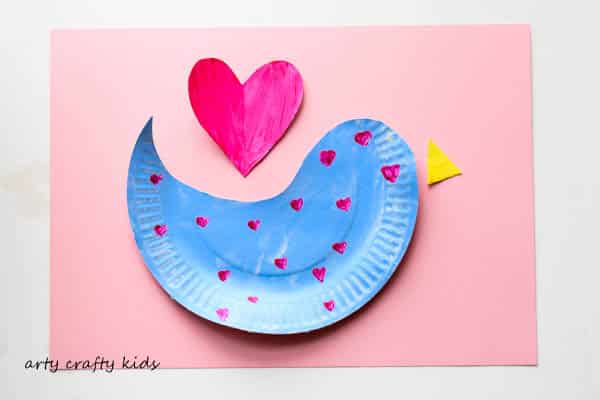 Next, paint the bird – get creative use lots of colours and make a pretty pattern.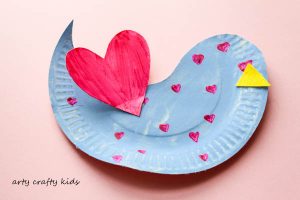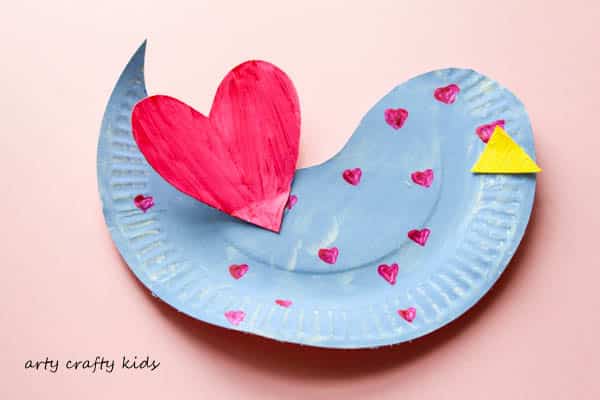 Using PVA glue, attach the wing and beak.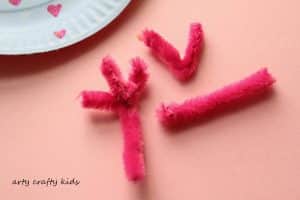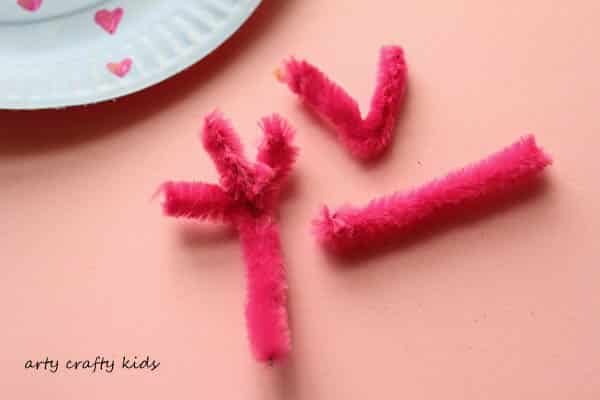 If you have pipe cleaners to hand – excellent, otherwise I wouldn't worry as I consider them to be an optional extra!
You will need one pipe cleaner cut in two. Bend one piece into a V shape and leave the other slightly longer piece straight.
Simply place the long pipe cleaner into the centre of the V, align and twist in the middle.
Using some sticky tape, attach the legs to the back of the paper plate.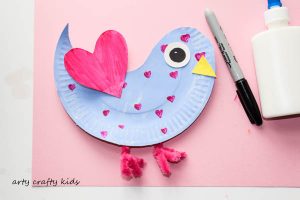 To finish off, add a black pupil to the circle and glue it onto the love bird.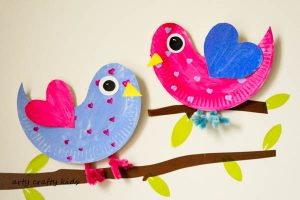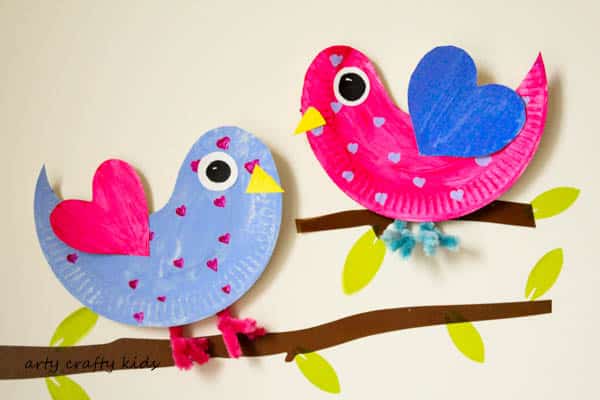 Ta-da, you should now have a super cute paper plate love bird!
And since love birds always come in pairs, why not make another?
For more Valentine's inspiration check out our Handprint Valentine Tree, Paper Plate Heart Hat or for some super duper messy fun, take a look at how we set up a messy heart painting session.
Pin for later!