Cute, fun and super easy to make! This adorable egg carton reindeer ornament is the prefect Christmas craft for kids both big and small.
We love crafts that use up everyday recyclable materials and this simple Christmas craft is a fab re-use of an egg carton, in fact from one box, Santa's entire team could be made!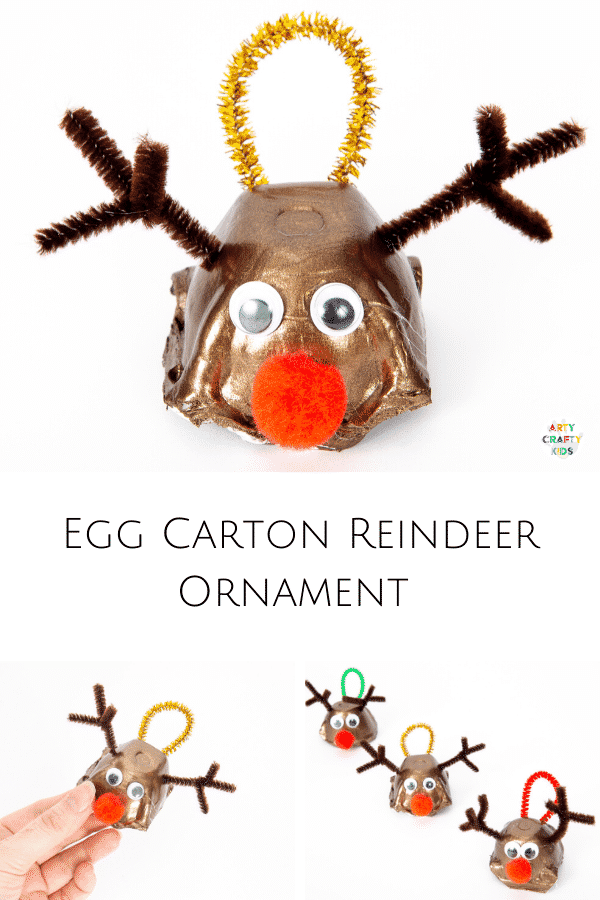 How to Make an Egg Carton Reindeer Ornament:
Follow the easy step-by-step instructions to recreate this craft for your Arty Crafty Kids.
This reindeer ornament craft is great for toddlers and preschoolers (with a little help) and children in early years education.
What you need to make an Egg Carton Reindeer Ornament:
Egg Carton Box
Pipe Cleaners
Scissors
Paint
Goggly Eyes
Red Pom-Pom

Let's Make A Reindeer Ornament!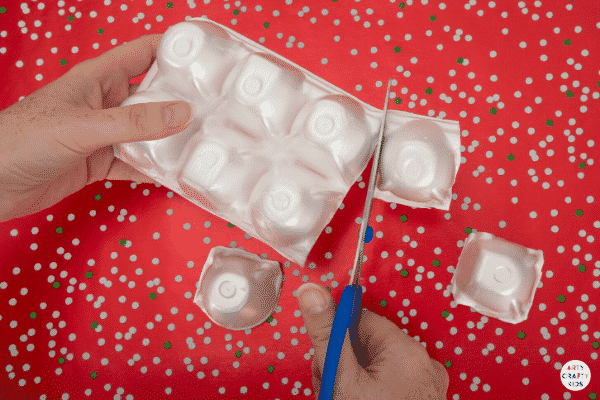 Cut an Egg Carton into Segments
Step 1: Cut out an individual cup from an egg carton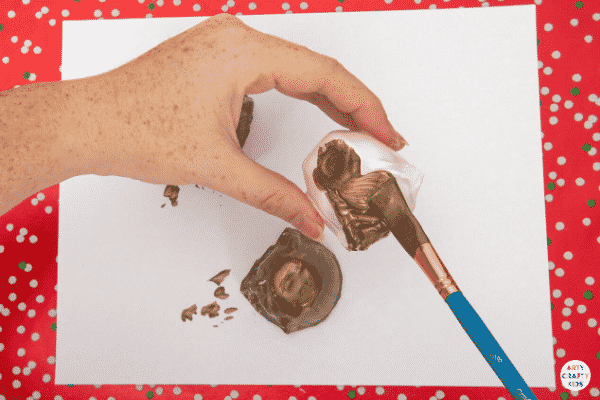 Paint the Egg Carton Brown
Step 2: Paint the egg cup brown and leave it to dry.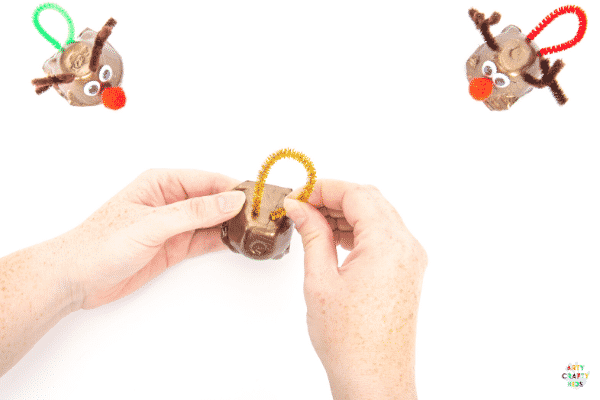 Add a Hanging Loop
Step 3: To create hanging hook, cut a pipe cleaner in half. Poke both ends into back of egg carton and from the inside twist the ends together to secure.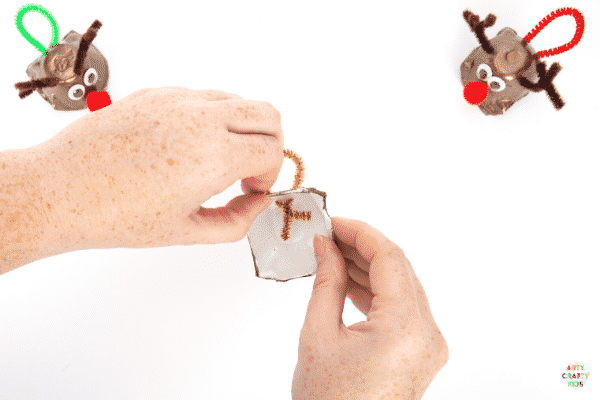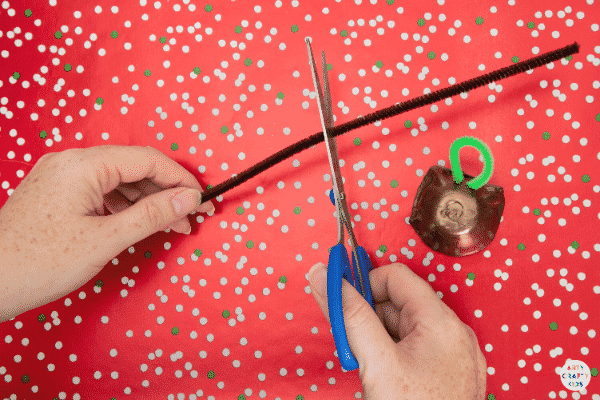 Let's Make a Pair of Antlers
Step 4: Create antlers by cutting pipe cleaner into 4 pieces with two longer and two shorter pieces. Twist them together.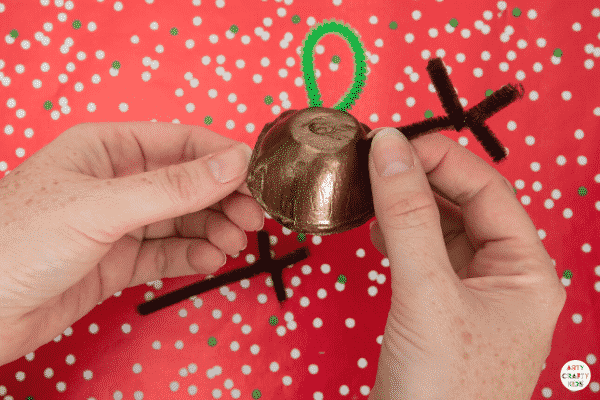 Step 5: Poke the antlers into the side of the milk carton.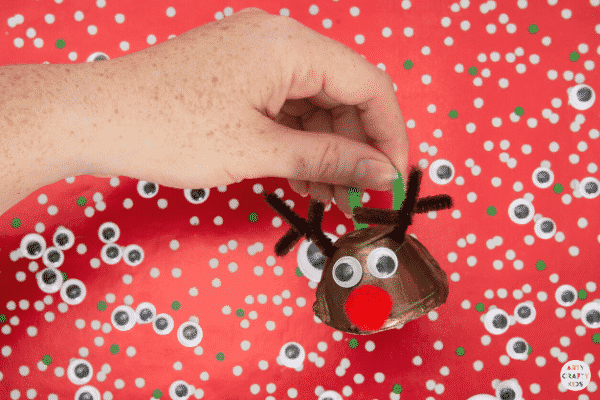 Complete the Egg Carton Reindeer Ornament
Step 6: Finish the craft by adding a pair of googly eyes and a big red pom-pom nose!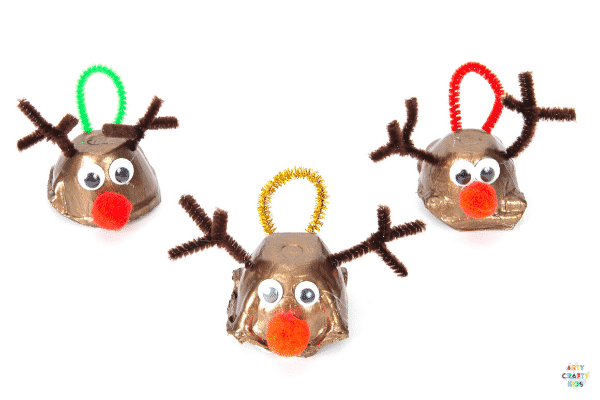 More Easy Christmas Reindeer Crafts for Kids:
If you're looking for more Rudolph the Reindeer inspiration for your Christmas crafting with the kids, take a look at these tried and tested popular Reindeer Crafts!
Paper Plate Reindeer Craft
Rudolph the red nose reindeer, had a very shiny nose" or a very fluffy nose, like our paper plate Rudolph Reindeer Craft.

I adore the simplicity of this festive craft and it's one that children will be able to make and assemble themselves.

https://www.artycraftykids.com/seasonal/paper-plate-rudolph-reindeer-craft/
Bobble Head Reindeer Craft:
The reindeer's head playfully moves in wobbles and bounces that will delight children both big and small, making it a great craft to try with the kids this Christmas or Winter.

https://www.artycraftykids.com/craft/bobble-head-reindeer-craft/
Happy Crafting!