An easy 3D Printable Christmas Tree Craft for Kids. Using the template as a creative prompt, Arty Crafty Kids will need to use their arty crafty imaginations to complete the trees.
For best results, gather a variety of loose parts (including and not limited too): buttons, sequins, scrap paper or tissue paper, items for printing and splatting – the options are endless! and simply hand over to the Arty Crafty Kids and let them take care of the creative process.
As a member to the Arty Crafty Kids Club, you could also download our collection of reindeer finger-puppets and with the Christmas trees, set up a magical Christmas scene to enhance playtime.
3d Printable Christmas Tree Craft: Materials
Christmas Tree Template
Green or/and White Card Stock
An assortment of loose parts (buttons, sequins etc)
Optional – Tissue Paper
Optional – Paint
PVA Glue /Glue Stick
Scissors
The Christmas Tree Template can be accessed via the Arty Crafty Kids Club!
Already a member? login here!
3D Printable Christmas Tree Craft: Tutorial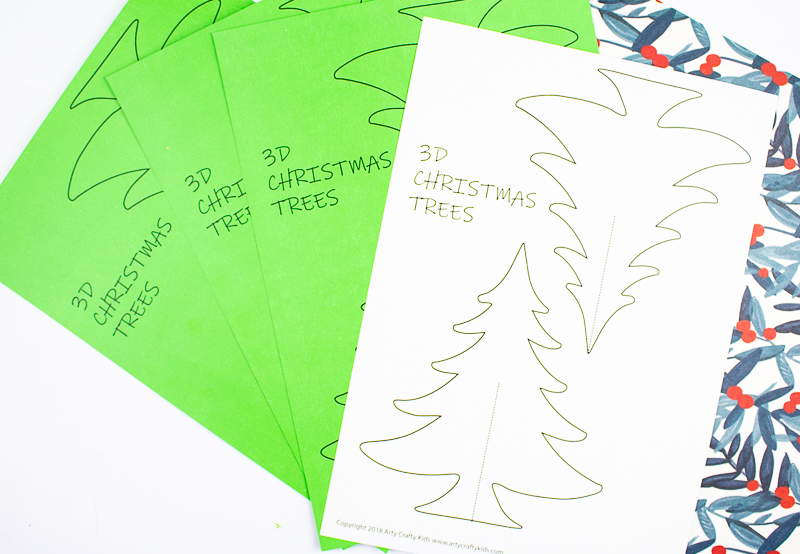 Step 1: Download and print the Christmas Tree template on to white or green card stock.
The template can be accessed via the Arty Crafty Kids Club!
Already a member? login here!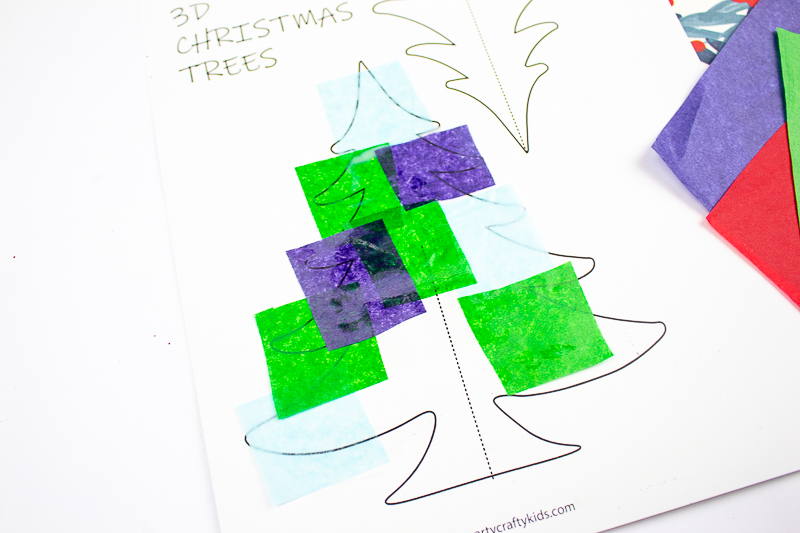 Step 2: Your Arty Crafty Kids can use their creativity to decorate their trees.
Against white card stock, we decided to collage our Christmas Trees with tissue paper squares, using a range of cool winter colours (blue, purple, green), mixed with a few warm tones (pink and red).
Step 3: Spread a generous amount of PVA glue across the template and place multiple tissue paper squares across the template until the tree is filled.
Encourage the Arty Crafty Kids to layer the tissue paper throughout the process and ask:
What happens to the colours when you layer the tissue paper…
– Are they lighter or darker?
– Have you made any new colours?
– How would you describe the new shades?
To secure the tissue paper, spread a thin layer of PVA glue on top of the completed collage.
Leave to thoroughly dry and then repeat the process with the blank side.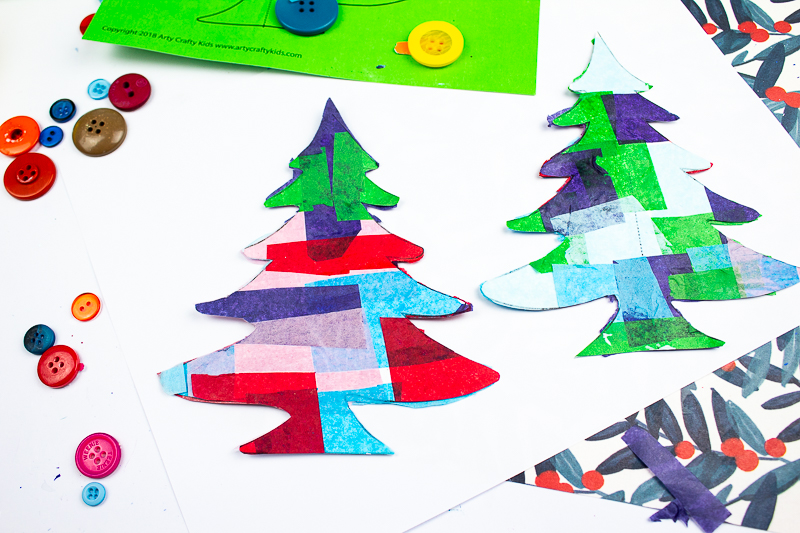 Step 4: Once the glue has dried, cut out the Christmas Trees.
Cut along the dotted lines; one from the top and the other from the bottom of the tree.
Step 5: Connect the Tree to make to create a free standing 3D Christmas Tree.
Print off a few more and explore different creative techniques…
3D Printable Christmas Tree Craft: More ideas!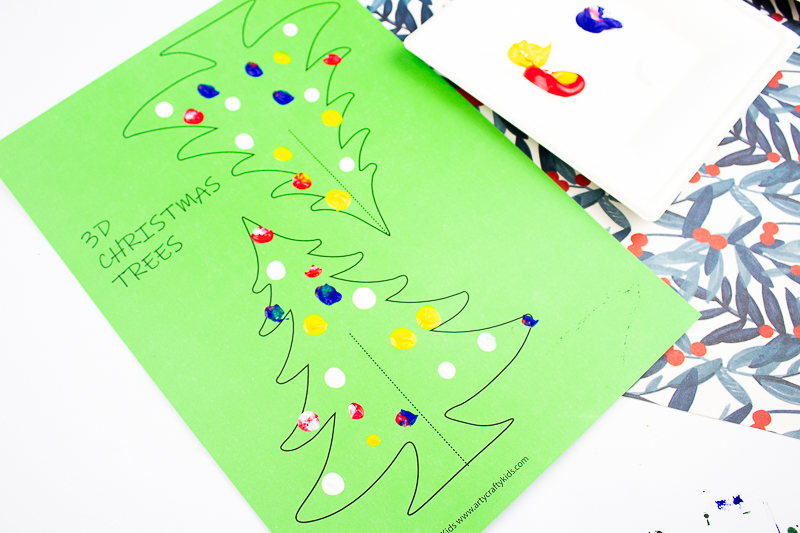 Decorate the trees with fingerprints!
Connect the prints with a little black squiggly line and they will transformed into Christmas lights.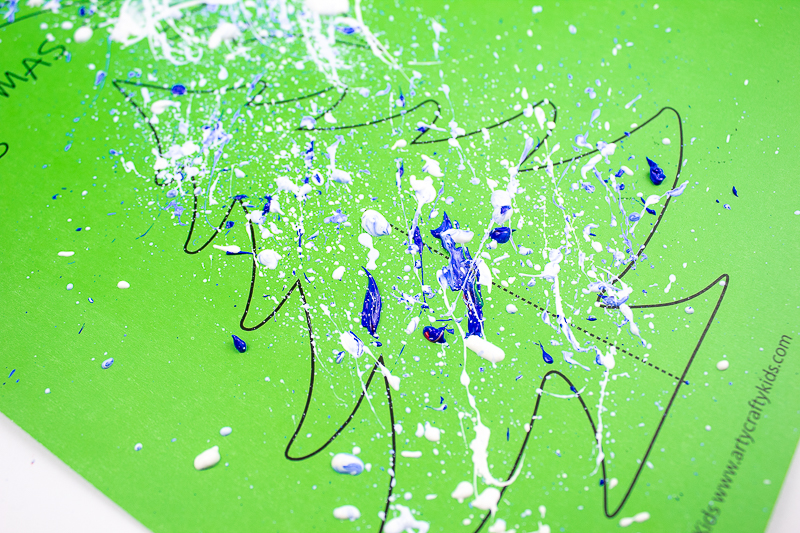 Create Winter splats with white and blue paint.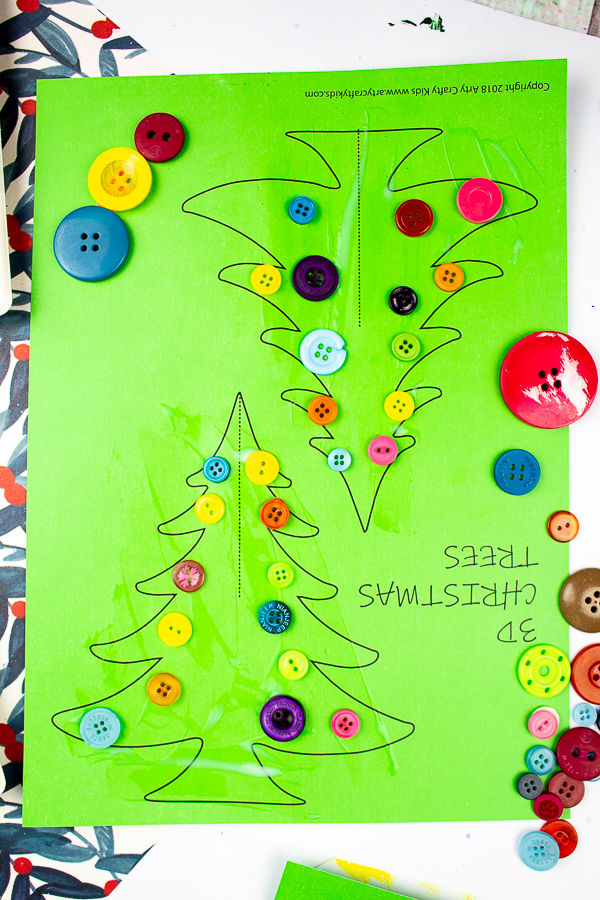 Or simply add decorative buttons!
With blank white trees, Arty Crafty Kids may also enjoy drawing and colouring in their designs.
The options really are limitless!
[fruitful_sep]
The Arty Crafty Kids Club
Makes crafting with kids easy!
Filled with art and craft templates, colouring pages and how-to-draw guides – members get unlimited downloads and can find everything they need to get creative in one convenient place.
[fruitful_btn link="https://www.artycraftykids.com/arty-crafty-kids-club/" size="large"]JOIN HERE[/fruitful_btn]
[fruitful_sep]
For more Christmas craft inspirations, check out this seasons most popular!