Children can add a musical element to their Christmas Ornament with this adorable Musical Popsicle Stick Christmas Tree craft.
This is a super easy craft to try with your child at home or within the classroom. The jingles bells add a fun and engaging dynamic to the craft, which can be used with your child's favourite Christmas carols.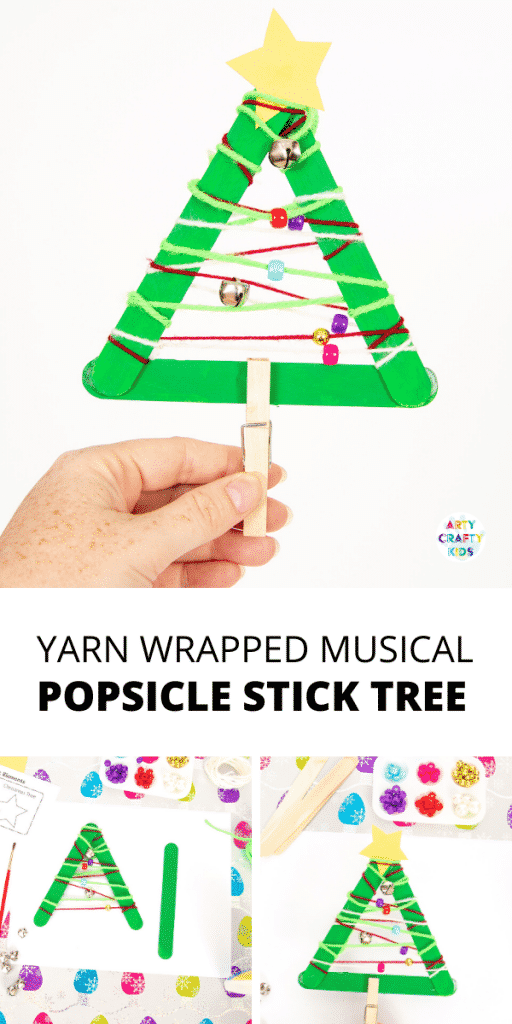 How to a Make Musical Popsicle Stick Christmas Tree
What you need to make a Musical Popsicle Stick Christmas Tree
Craft Sticks
Construction Paper
Scissors
Glue
Paint
Beads
Jingle Bells
Clothespin
Yarn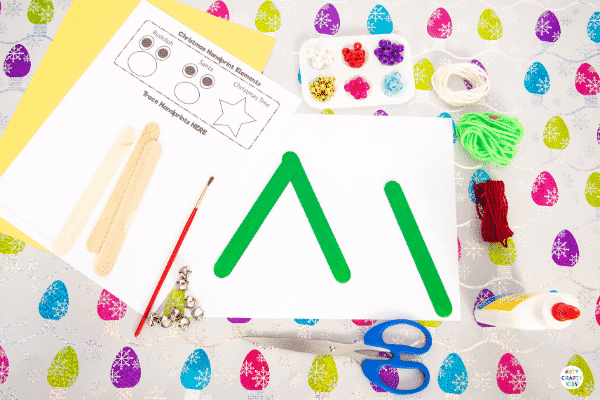 Paint the Popsicle Sticks Green
Step 1: Paint three craft sticks green and leave to dry.

Step 2: Glue two of the craft sticks together in the corners to make upside down V shape.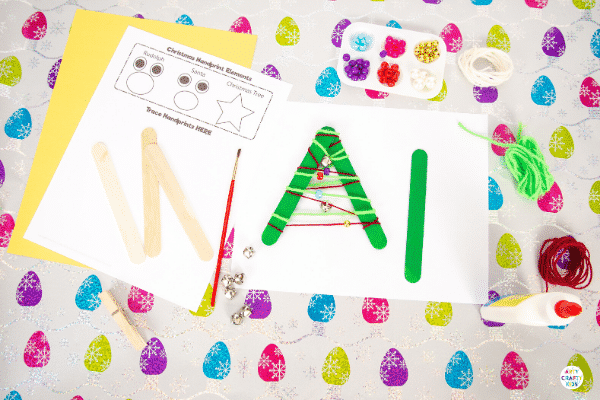 Wrap the Christmas Tree Popsicle Frame
Step 3: Tie multi-coloured yarn strings to decoratively wrap around the craft stick Christmas tree. While adding strings you can thread beads and/ or jingle bells (for a musical element) onto the yarn strings to decorate.
Secure the Final Popsicle Stick
Step 4: Glue the bottom craft stick to the other two sticks to create a triangle shape tree.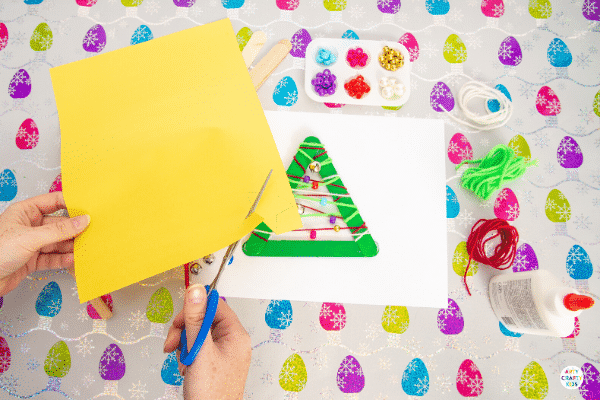 Draw and Cut Out a Star Shape
Step 5: Cut a star out of construction paper and glue to the top of the tree. See template.
Step 6: Add a hanging loop to the back by simply tieing a piece of yarn around the top of the Christmas Tree.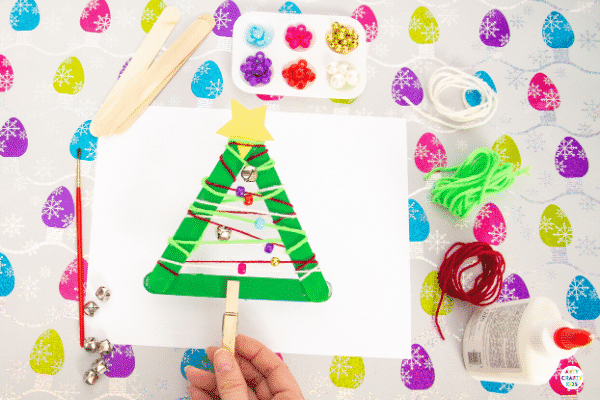 Add a Clothes Pin to Complete the Christmas Tree
Step 7: (Optional) Clip a clothespin to the bottom of the tree for the tree trunk.
Children can use the clothespin to shake the Christmas Tree and create jingly music or it can simply add to the decorative aspect of the ornament.
More Easy Christmas Crafts for Kids:
Popsicle Stick Christmas Tree Craft
Here's another version of a Popsicle Stick Christmas Tree that your children may enjoy.
If you're looking for an easy, cute and fun Christmas Craft for your preschooler, then you're in the right place! This Popsicle Stick Christmas Tree Craft is perfect for little hands and great for encouraging creativity. Using scrap paper and loose parts, kids will love cutting and sticking to create unique and colourful Christmas Trees.

https://www.artycraftykids.com/christmas/popsicle-stick-christmas-tree-craft/
Fingerprint Painted Christmas Tree
Painted with fingerprints alone, their art will double up as a treasured keepsake for years to come and will be loved by parents and family.

https://www.artycraftykids.com/craft/diy-fingerprint-christmas-tree-card/
Paper Plate Santa Craft
The build up to Christmas has begun and we're kick-starting the festive season with a NEW Paper Plate Santa Claus craft; swapping the white fluff with a luscious beard of paper ringlets!

https://www.artycraftykids.com/craft/paper-plate-santa-claus/
Happy Crafting!