Make Beaded Candy Cane Ornaments with the kids this Christmas!
This easy Christmas Craft is made with just pipe cleaners and beads; perfect for little hands to make all by themselves.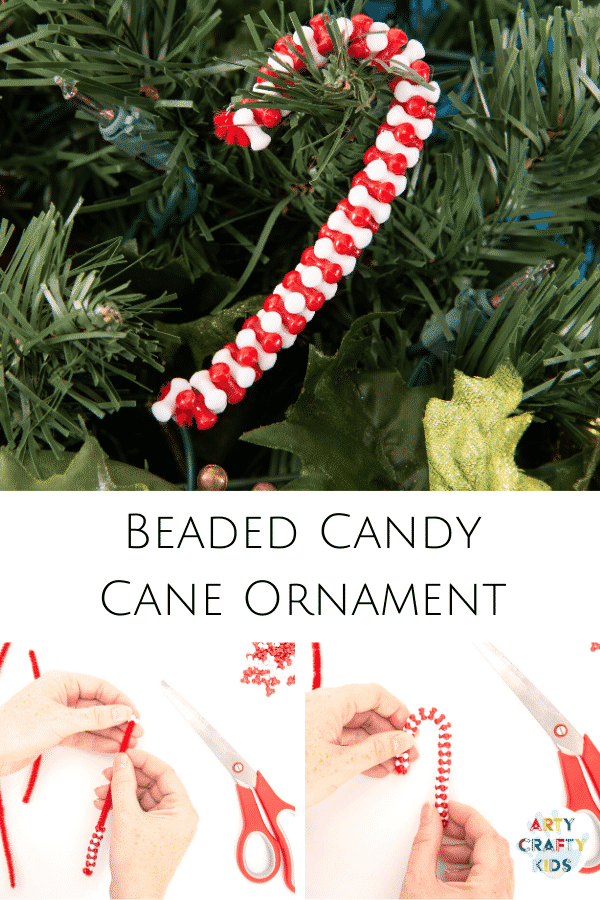 The Candy Cane Ornaments will look beautiful hung upon the Christmas tree, attached to Christmas gifts or even gifted as a cute kid-made Christmas Ornament for Grandparents and family members, simply personalise with a small name tag with a festive fingerprint.
How to Make Beaded Candy Cane Ornaments:
Crafting is best when it's kept simple and this beaded candy cane step-by-step guide will encourage kids to create their Christmas Ornaments independently.
What you need to Make Beaded Candy Cane Ornaments:
Tri-star beads red and white
Pipe Cleaners
Scissors
The tri-star beads can be swapped for pony beads or even wooden beads for a primitive classic Christmas feel.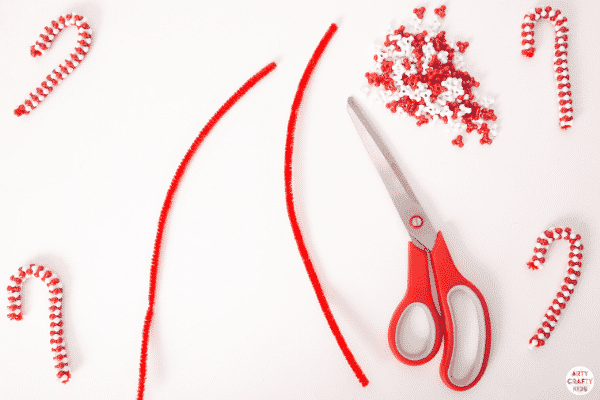 Let's make Candy Cane Ornaments!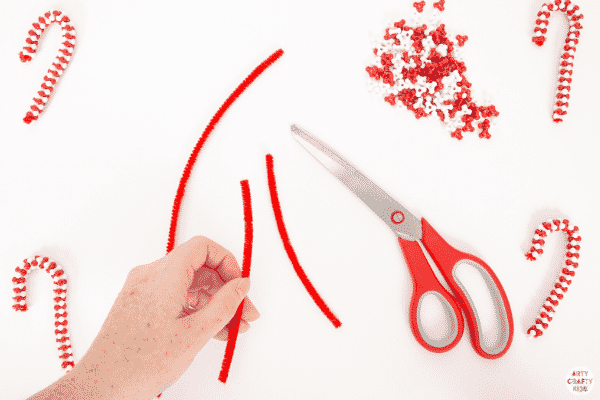 Cut the Pipe Cleaners in Half
Step 1: Cut a pipe cleaner in half. Ideally the pipe cleaner will be red or white.

Secure one of the Pipe Cleaner with a Knot
Step 2: Put the first bead onto the end and twist the pipe cleaner around it to secure.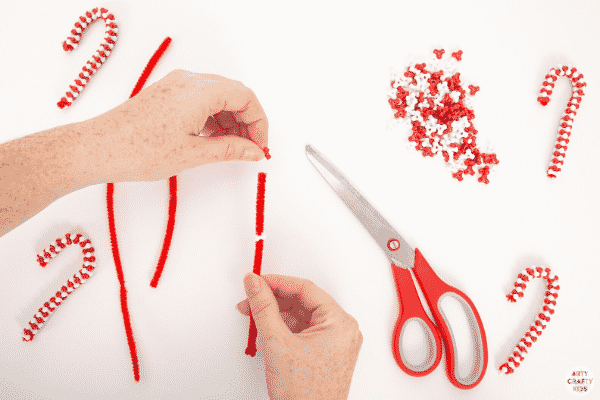 Thread the Beads
Step 3: Begin threading the beads onto the pipe cleaner.
Alternate the Red and White Beads
Step 4: Alternate the red and white beads. Your Arty Crafty Kids will notice that the beads will interconnect to create a traditionally looking Candy Cane Pattern.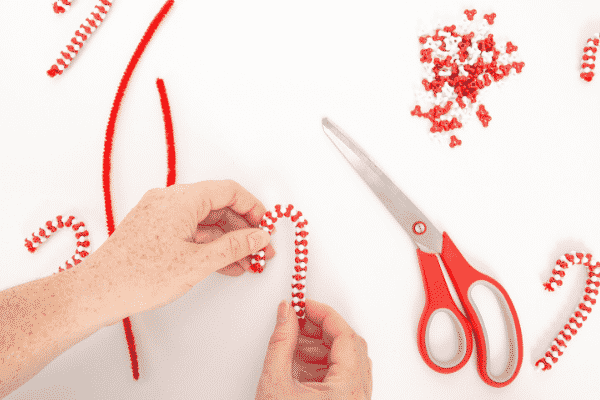 Bend the Pipe Cleaner to Shape as a Candy Cane
Step 5: Bend the pipe cleaner to make the candy cane shape.
Step 6: Secure the last bead by twisting the pipe cleaner around it.
The Candy Cane Christmas Ornament is Complete!
Now add the Candy Cane Christmas ornaments to the tree or attach them Christmas gift tags.
Alternatively, the Candy Cane's can form part of a Christmas Snowman Scene as we have demonstrated here: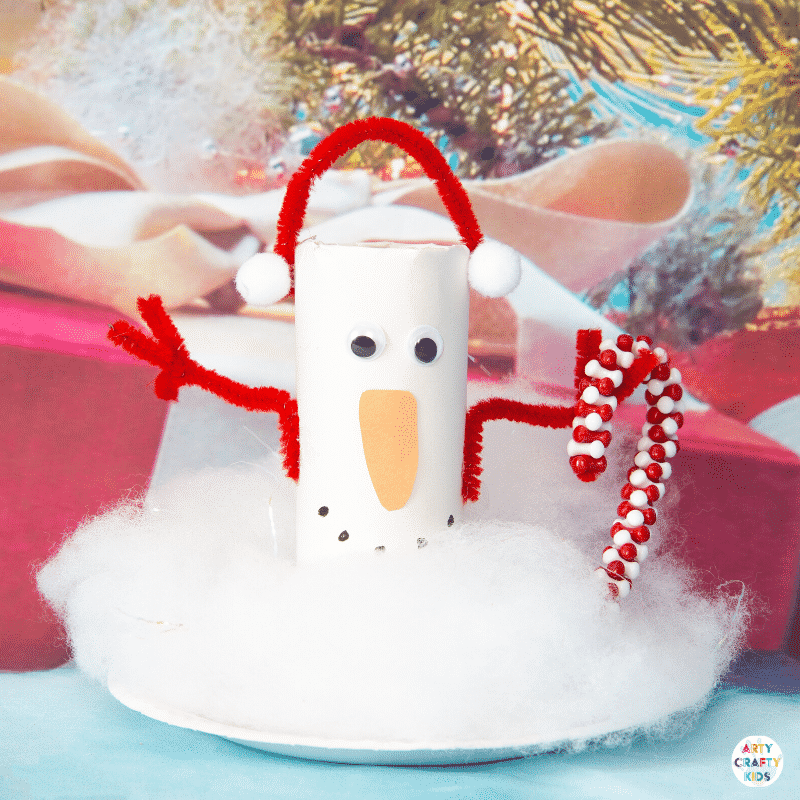 Happy Crafting!