This printable polar bear winter art project offers the perfect fine motor workout for both little and big hands, with lots of cutting and sticking involved to create a gorgeous Winter backdrop for their polar bear silhouette.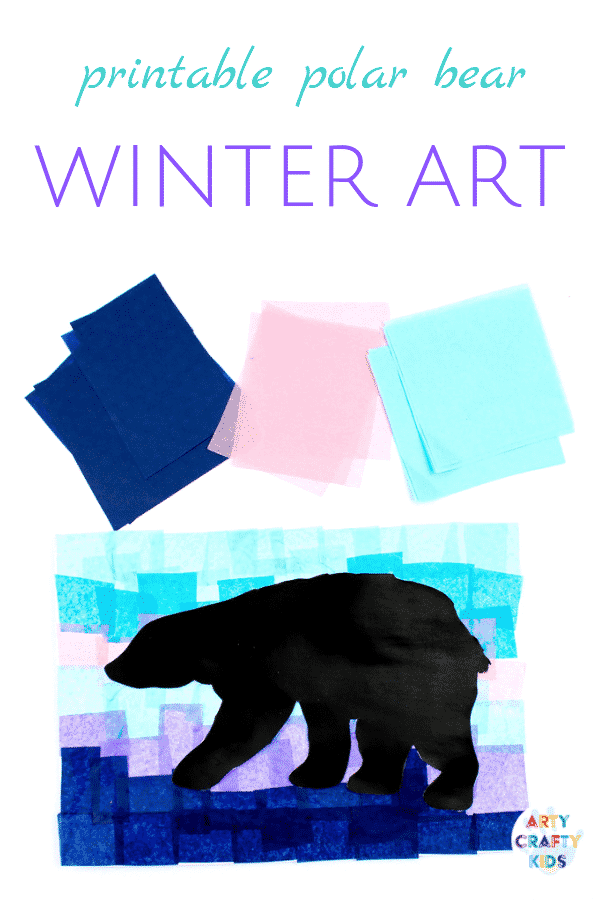 Polar Bear Winter Art: Materials
Tissue Paper
White Card Stock
PVA Glue
Scissors
Polar Bear Printable – Available to download within the Arty Crafty Kids Club!
Already a member? login HERE!
Polar Bear Winter Art: Tutorial
[mv_video sticky="true" aspectRatio="1:1″ key="vxcet2ty1ndox9aoiveb"]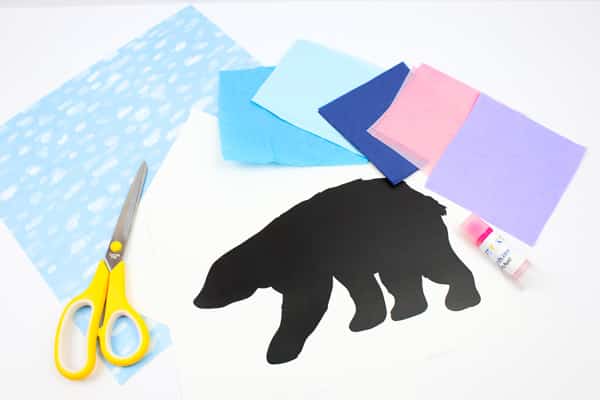 Step 1:
Visit the Arty Crafty Kids Club and download the polar bear template.
Already a member? login HERE
Step 2:
Select a variety of Wintery tissue paper shades and cut the pieces into squares, triangles or random shapes.
QUESTION: What colours do your Arty Crafty Kids associate with Winter and why?
Simple questions encourage Arty Crafty Kids to think about the creative process and the choices they make; while using descriptive language to articulate their point. This all contributes to the developing their creativity.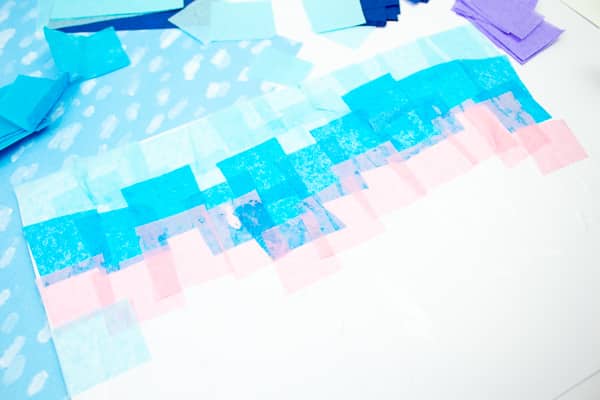 Step 3:
Spread a layer of PVA over the white card stock and simply layer the tissue paper on top.
The tissue paper can be added in coloured layers from light to dark, blocks or random formations. It's entirely up to your Arty Crafty Kids.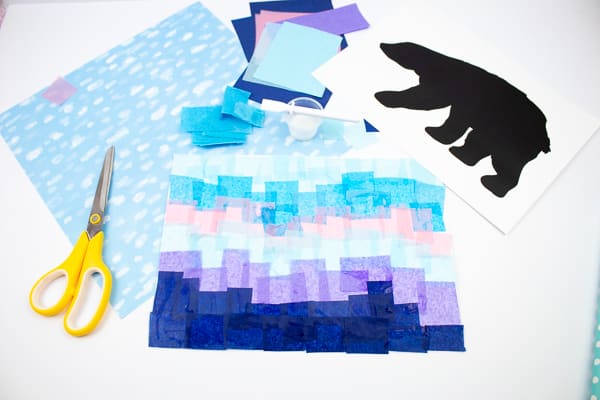 Step 4:
Continue layering the tissue paper until the surface is covered.
Throughout the process, add additional layers of PVA glue to the tissue paper to secure loose edges.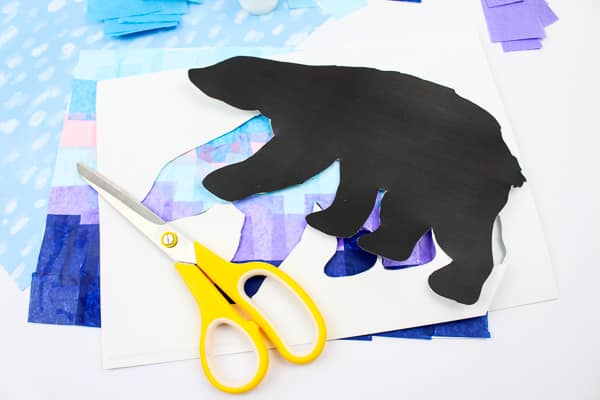 Step 5:
Cut out the Polar Bear Silhouette.
I have designed the polar bear with small and big hands in mind. Younger children can navigate the lines of the large shape but may find it easier to simply cut off the furry tufts. Older children with well developed fine motor skills will enjoy the extra challenge and detail.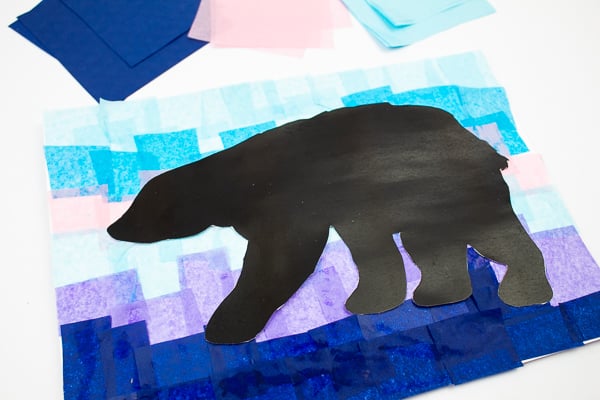 Step 6:
Glue the polar bear silhouette to the tissue paper background.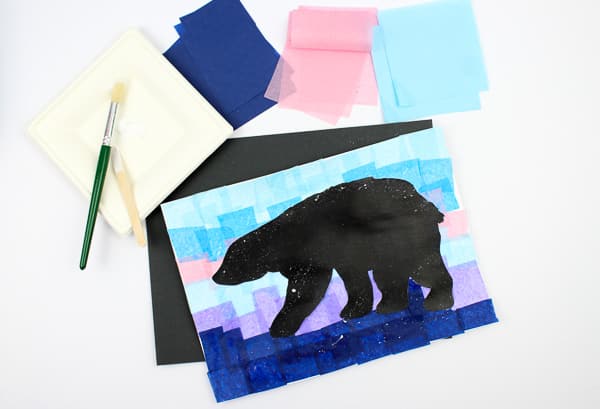 Step 7: Optional
We love splatter painting and here we've used white splats to add emphasis to the polar bear's outline, as well as create the impression of falling snow.
Splat painting doesn't have to be messy!
Simply keep the paint brush low and stroke a glue stick, popsicle stick or even a blunt knife against the bristles of the brush. This will allow Arty Crafty Kids to control their splats and paint with purpose.
---
Arty Crafty Kids Club!
Perfect for educators and parents!
A choice of hundreds of printable templates to download and enjoy with your Arty Crafty Kids!
---
I hope your Arty Crafty Kids enjoy creating they Polar Bear Winter Art!
For more Winter craft inspiration, check out these popular posts:
Printable Melting Snowman Craft