With love in the air, we're turning our arty crafty hands to Valentine's Day-themed activities and today I have the pleasure of showing you 18 brilliant Heart Art Projects for kids, that use a variety of processes and mediums to encourage creative freedom and exploration.
And while we have labelled them as 'Valentine's Art', in reality, these projects are great for any occasion and if gifted, they'll certainly warm hearts.
They say that variety is the spice of life and as with all 'round-ups' featured on Arty Crafty Kids, I aim to appeal to all age groups and abilities to ensure that you'll find something inspiring for your Arty Crafty Kids.
So without further ado, let's take a look!
18 Heart Art Projects for Kids
To learn more about any of the Heart Art Projects featured, click the links provided to be diverted to the full instructions.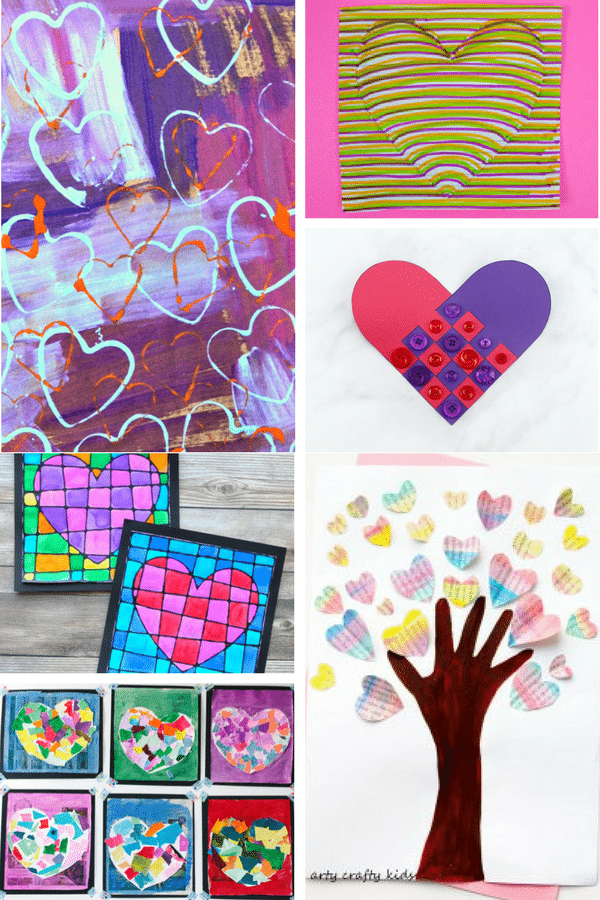 This wonderful abstract heart art process from Nurture Store is perfect for very young children.
Simple and effective Optical Illusion Art from Pink Stripey Socks.
I adore how this Scandanivan Inspired heart from Fireflies and Mudpies is formed (it's easier than it looks and includes a template!).
Watercolours and Black Glue works beautifully together. Discover how to make your own Black Glue Heart art over on Red Ted Art.
Perfect for young children, Flash Bugs Studio have created this amazing tissue and newspaper heart collage that children will love.
Gorgeous Watercolour Heart Handprint Tree from Arty Crafty Kids.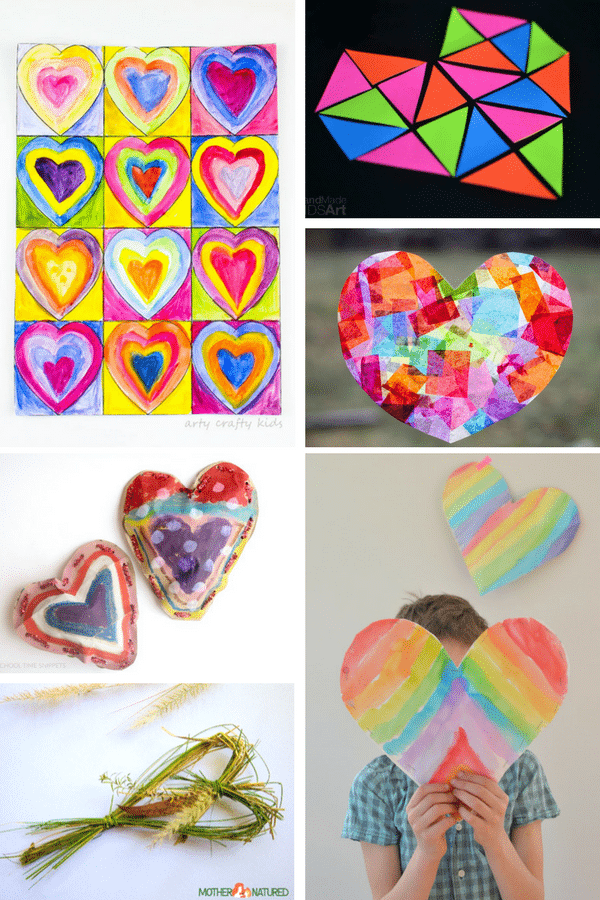 This Kandinsky Inspired Heart Art idea from Arty Crafty Kids looks amazing displayed on the wall!
Combine art with maths to create this fabulous geometric heart by Kids Steam Lab.
I love how these puffy hearts (by School Time Snippets) add some fine motor threading to the design.
Simply beautiful Rainbow Heart Suncatcher by Fireflies and Mudpies.
This grass heart creation by Mother Natured is perfect for getting creative outside.
Beautiful Rainbow Puffy Heart art by the fabulous Art Bar.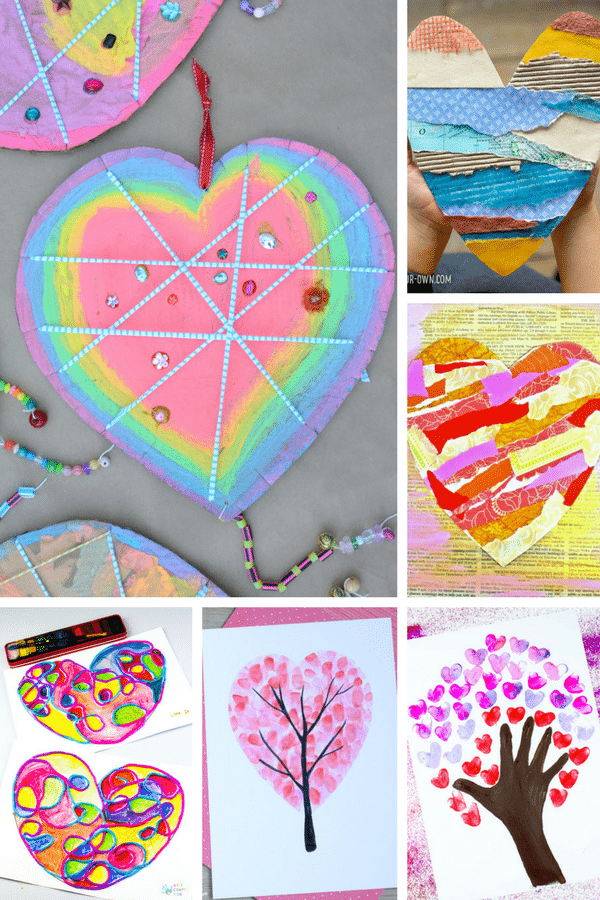 Pop over the Meri Cherry to discover how to make this mixed media cardboard Heart Hanging.
And continuing with the mixed media theme, Make It Your Own has a beautiful fabric and cardboard heart that's perfect for crafting with recycled materials.
Combine Newspaper and Watercolours to make a torn Heart Collage (by the Pinterested Parent).
Squiggle heart art becomes more interesting with this yarn technique by Arty Crafty Kids.
Use fingerprints to create this beautiful heart shaped tree by Easy Peasy and Fun.
And finally, we've used our fingerprints to create hearts around a lovely handprint tree!
Pin for Later!