Father's day is on the horizon and today I'm excited to share a fun and very simple Handprint Fathers Day Art idea, that would look great framed as a stand-alone representation of dad in handprints or as part of your Arty Crafty Kids homemade card.
Either way, this cute idea will leave Dad weak at the knees and your little ones will enjoy the process of transforming their handprints into an image of their much dad, which is great for encouraging creative and 'out of the box' thought processes.
If they can turn their prints into a portrait of dad, what else could they create with their hands and fingertips?
Perhaps a handprint sunflower? or even handprint bumble bees (as featured in the Bug Box).
Handprint Fathers Day Art: Materials
Canvas
Cardstock or Construction Paper
Paint
Paint Brush
Scissors
Glue
Black Marker
Handprint Father Day Art: Tutorial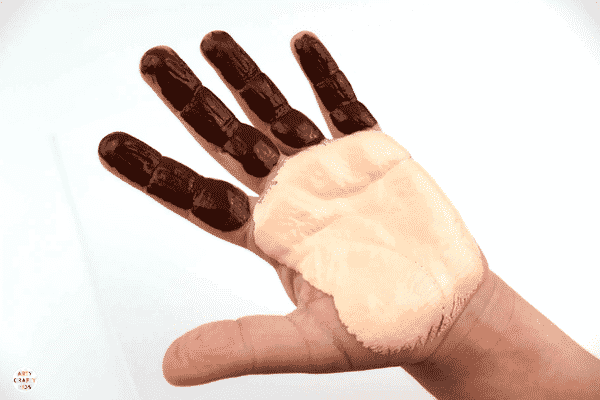 Step 1: Paint your child's palm with flesh toned paint and your child's fingers with a hair colour paint (refer to the photo)
Press your child's hand down firmly onto the canvas towards the top, with the fingers in an upwards position.
Help your child gently life their hand off the canvas to avoid smearing the paint.
All the handprint to dry completely.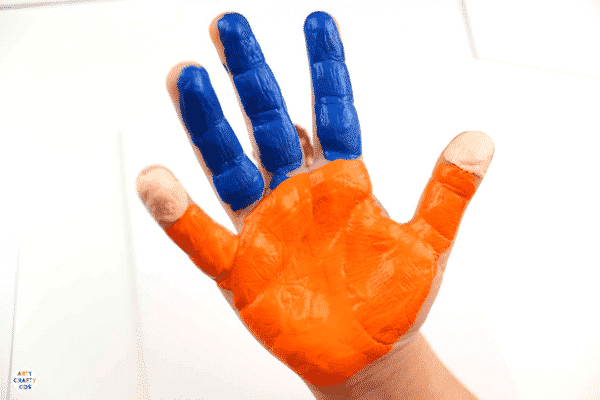 Step 2: Repeat the steps above but this time, paint your child's palm or bright colour, the pink and thumb finger the same bright colour and the middle 3 fingers blue.
Paint the pinky and thumb tip a flesh toned colour (refer to the photo)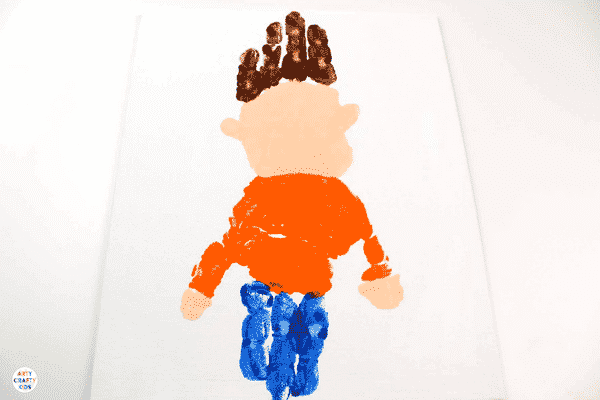 Step 3: Allow the handprint to dry completely.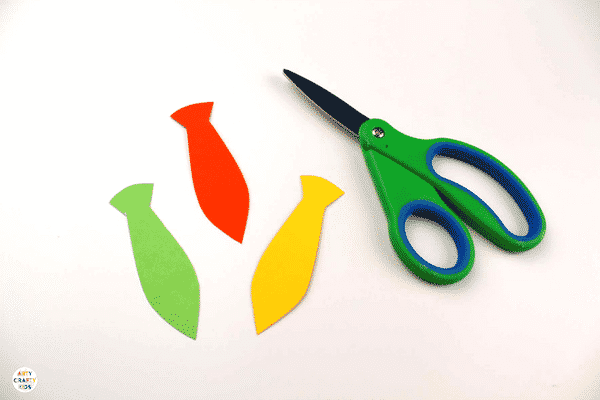 Step 4: Cut a necktie shape from cardstock or construction paper.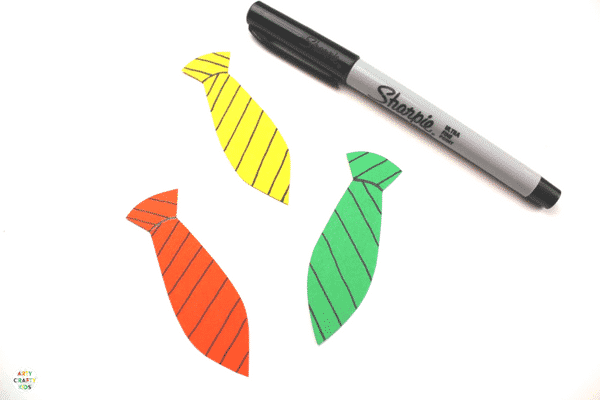 Step 5: Use a black marker to add detail to the neckties.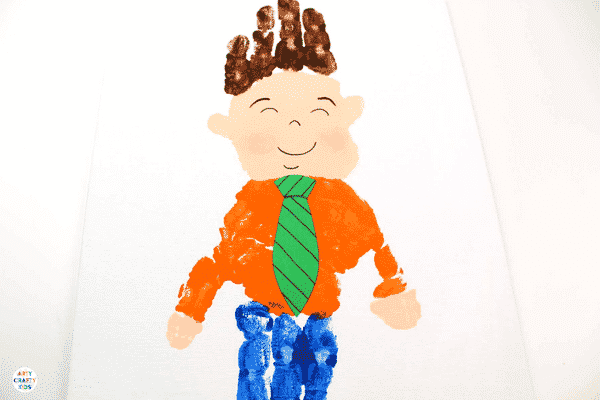 Step 6: Glue the neckties onto the handprint.
Step 7: Draw eyes, eyebrows, a nose and a mouth onto the handprint with a pencil.
Trace the eyes, eyebrows, nose and mouth with a black marker.
Step 8. Dip your child's pinky into pink paint and blot onto the cheeks of the handprint.
Use a thin paintbrush to colour in the eyebrows to match the colour hair.
Your Handprint Father's Day Art is now complete!
More on Arty Crafty Kids!
While you are here, have a browse through our extensive art and craft archieves for more inspiration!
We also have an exclusive membership area where you can download unlimted art and craft templates, colouring pages, how to draw guides and animal & shape outlines for various projects!
Pin for Later!