If you're looking for a seasonally relevant art project for kids this Valentine's, this Circle Heart Art Project is one to try.
It's a concept that explores printing techniques, line work, colour theory and shapes, and can adapted for kids of all ages!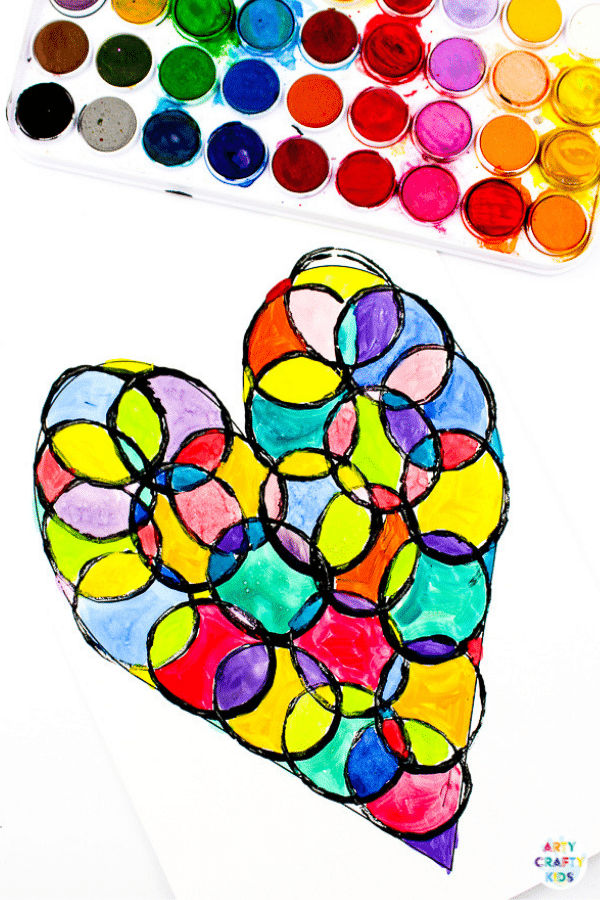 Circle Heart Art Project: Materials
White Card Stock
Paper Tube
Black Paint
Watercolour Palette (or a medium of your Arty Crafty Kids choice)
The Heart Template is available exclusively to Arty Crafty Kids Club members.
Join the Arty Crafty Kids club to download the template and access our complete collection of Art & Craft templates, Colouring Pages, How to Draw Guides, Activity Booklets and much more!
Circle Heart Art Project: Video Tutorial
Coming Soon!
Circle Heart Art Project: Tutorial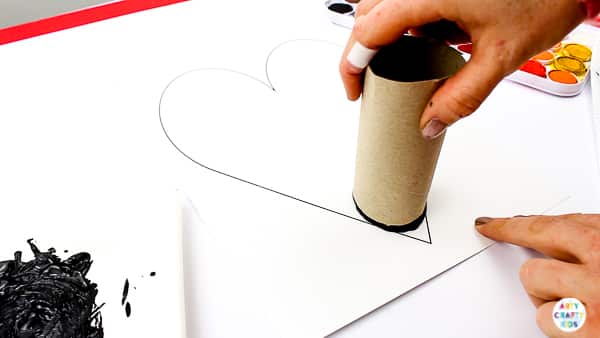 Step 1:
Download and print the heart shaped template onto white card stock.
Dip the paper tube into black paint, ensuring the edges have a good coverage of black paint.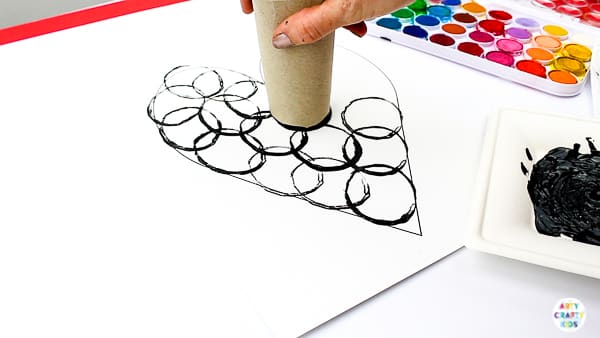 Step 2:
Using the template as a guide, print along the heart outline and work inwards.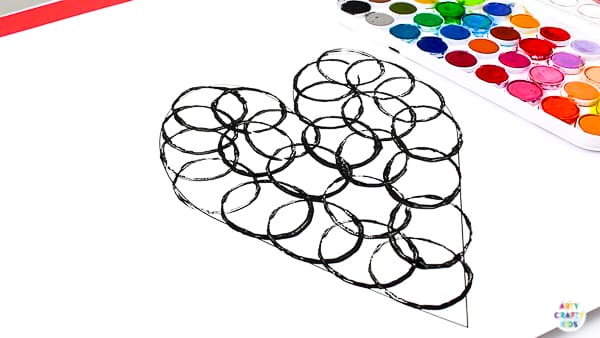 Step 3:
Fill the heart with overlapping printed circles.
If your Arty Crafty Kids prints over the lines, don't worry – it will add the overall effect.
Step 4:
Once the black paint has dried, add some colour!
If your Arty Crafty Kids are using watercolours, there are a couple of techniques they may enjoy exploring.
They could experiment with a wet-on-wet application, whereby a light layer of water is spread across the paper first with the paint applied on top.
Alternatively, or as well as, they can mix water directly with the paints. The amount of water used will affect the vibrancy of the colour i.e. less water will create bolder colours; more water will create lighter shades and are more likely to blend with surrounding colours.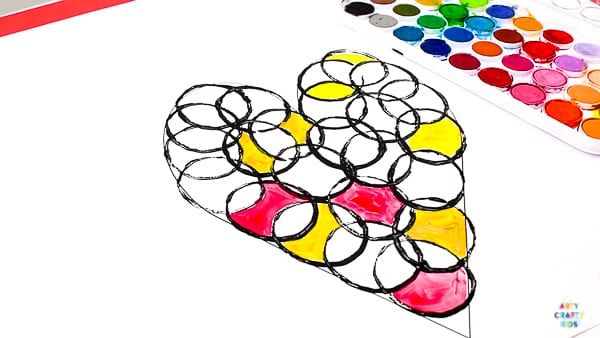 Step 5:
Fill the white space with various colours.
This is a great opportunity for Arty Crafty Kids to explore and play with colour.
Try mixing primary colours (red, blue, yellow) to create new shades. How many new colours can your Arty Crafty Kids make?
Step 6:
Continue filling the heart with paint and colour.
Once the heart is bursting with colour, spend a moment to look at the placement of all the different shades.
Some colour combinations are contrasting and complement each other.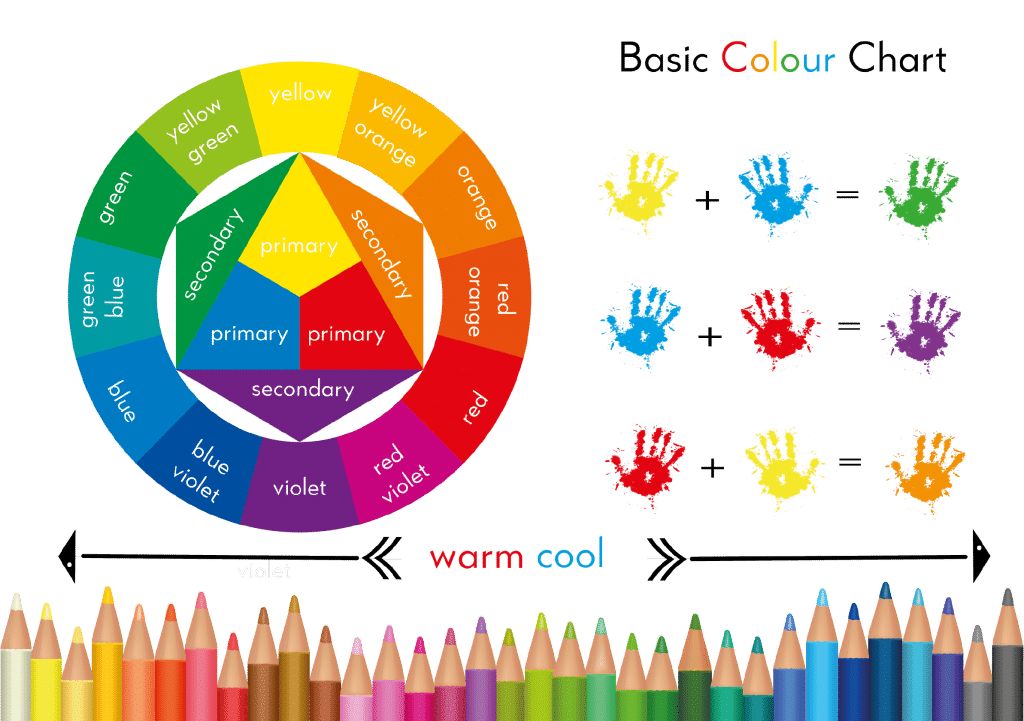 Contrasting colours are opposite each other on the colour wheel and create a vibrant result when placed together.
Use the colour wheel above to explore complementary/ contrasting colours.
---
Arty Crafty Kids Club
Creative and playful Art & Craft Templates
How to Draw Guides and Pre-writing Line Work
Colouring Pages & Seasonal Activity Booklets
Perfect for Educators and Parents, with new content added weekly!
---
I hope your Arty Crafty Kids enjoy this colourful Circle Heart Art Project. For more Valentine's themed art projects, take a look at these popular posts: