Back to School Circle Print Apple Art – Celebrate early Autumn and the new school term with a fun and simple apple craft!
This adorable apple art project , with its printable apple template, is perfect for preschoolers, children in kindergarten and early years foundation stage.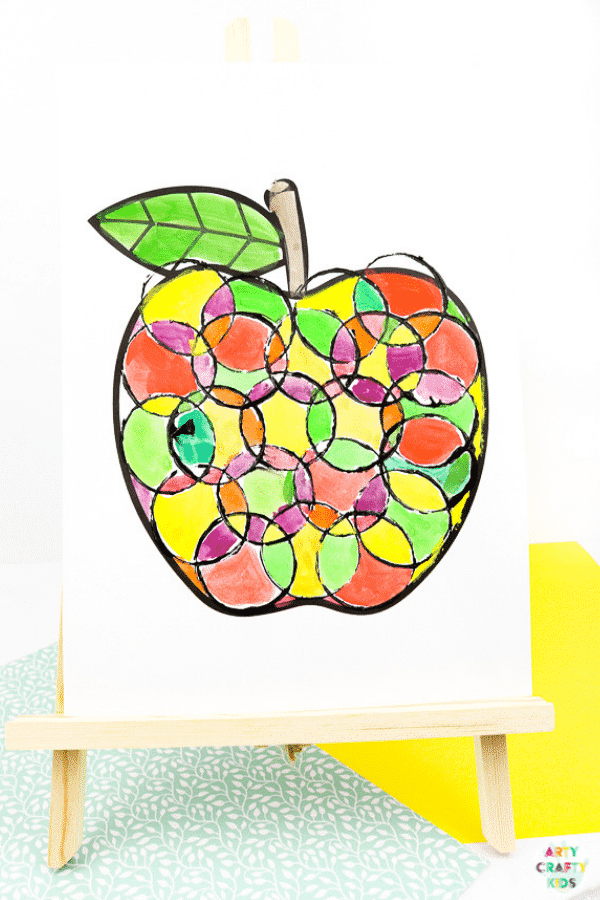 For younger children who may find the process of paper roll printing and painting tricky, the craft could be further simplified by stamping apple prints within the template.
Back to School Circle Print Apple Art: Materials
White Card Stock
Toilet Paper Roll
Black Paint
Watercolours OR regular ready-mix paint ,pens, crayons etc
Download the Printable Apple Template:
Arty Crafty Kids members can access the Apple Template here: https://www.artycraftykids.com/product/circle-print-apple/
Not a member? JOIN HERE for instant access to the templates and our full library of art and craft resources, how to draw guides, colouring and activity pages.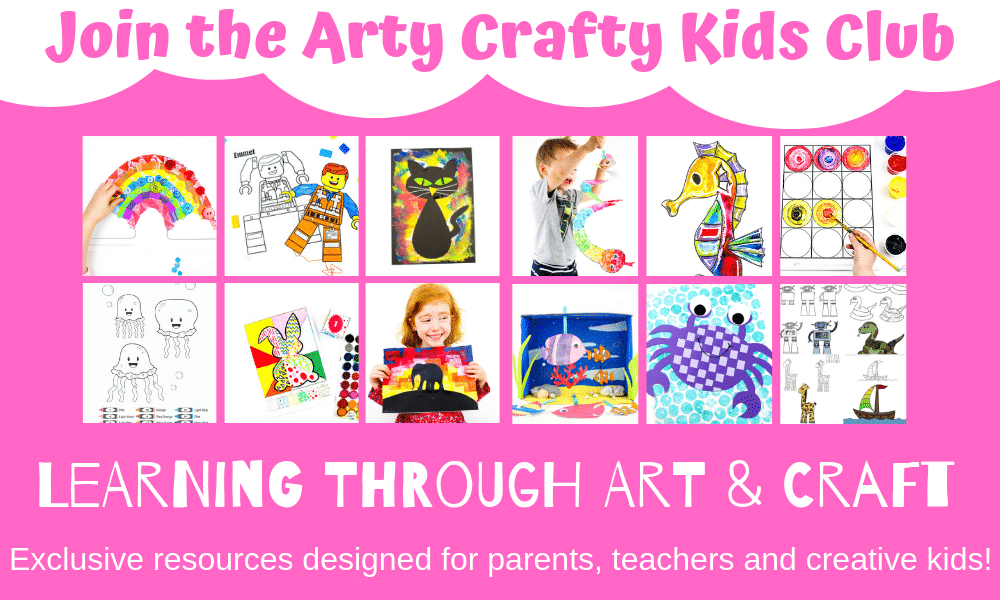 Back to School Circle Print Apple Art: Step by Step Tutorial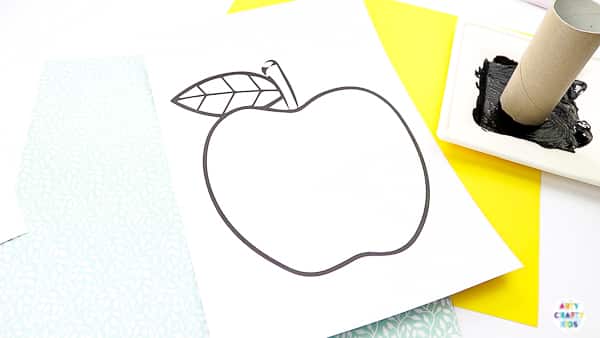 Printing the Apple Template
Download and print the Apple Template from the Arty Crafty Kids members area.
Before hitting PRINT, select FIT TO PAGE.
The template can be downloaded onto good quality paper or card stock.
If you opt for cardstock, remember to check your printer settings for a recommended weight. Most printers prefer card stock less than 220gsm.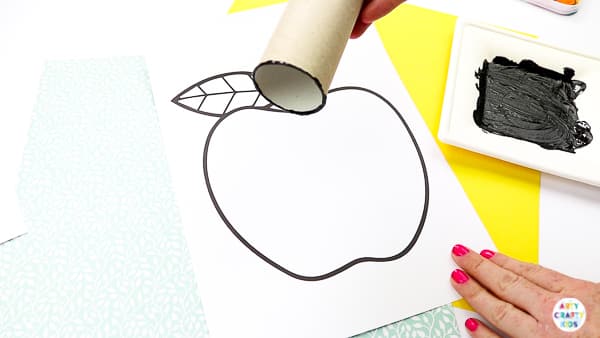 Circle Printing with a Paper Roll
Step 1: Spread the black paint across the plate to create an even layer and dip one end of the paper tube into the paint. Give the tube a few twists to ensure the edges are covered.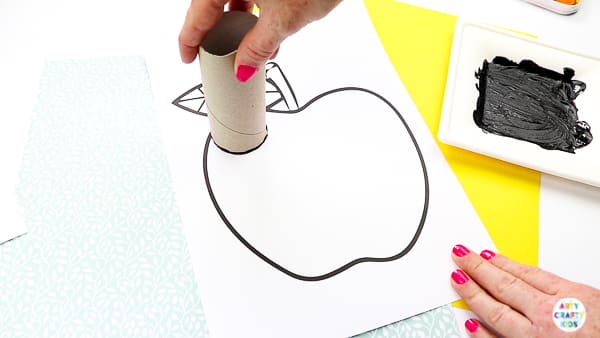 Step 2: Starting from the top or bottom corner of the apple template, firmly press the painted edge of the paper roll down to create the first print.
Step 3: Following the apple edges and moving across the template, overlap the circle prints.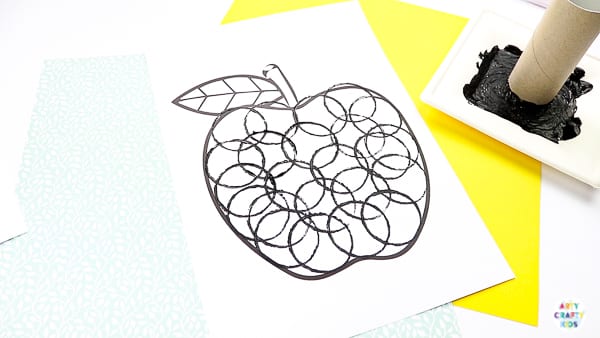 Step 4: Continue printing until the apple is full!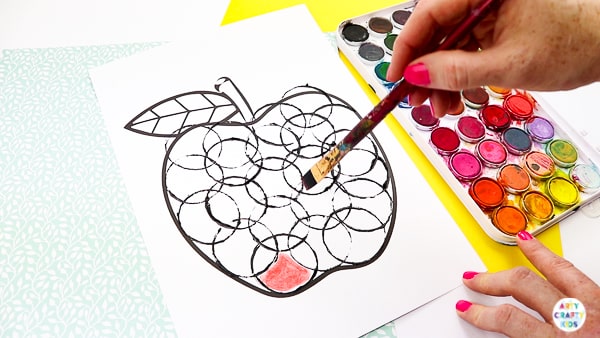 Adding Paint
Step 5: Allow the black paint to dry before adding paint.
To speed up the process, Arty Crafty Kids could simply trace round the tube with a black crayon.
Step 6: In this example, we've painted our apple in different shades of red, yellow and green – colours typically associated with apples!
This is a fun way for Arty Crafty Kids to explore colour and create light and dark tones.
How many shades of red, yellow and green can they make?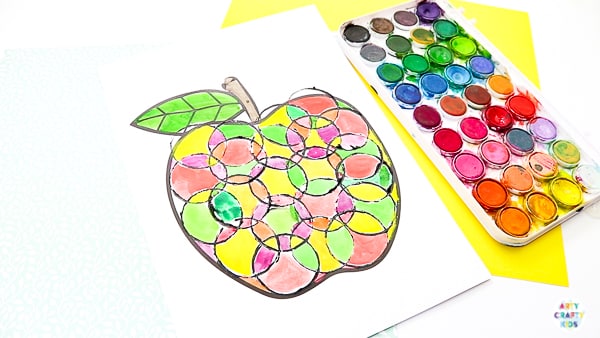 Completing the Back to
School Circle Print Apple Art Project
Step 7: Fill each and every segment with colour!
Complete the apple by painting the leaf and stork.
More Back to School Apple Crafts for Kids:
Paper Apple Weaving Craft:
"The process and motion of weaving in and out of the designated lines is great for hand-eye coordination and the overall effect adds a fun and interesting layer to the apple craft" – Paper Apple Weaving Craft
24 Delicious Apple Craft for Kids:
" Apple season has arrived and today I have the pleasure of featuring 24 Deliciously Sweet Apple Crafts for Kids. There's a certain charm to apple crafts, with their gorgeous deep green and red colours… and what better way is there to kick start Autumn craftiness and celebrate, than with an apple theme" – 24 Apple Craft for Kids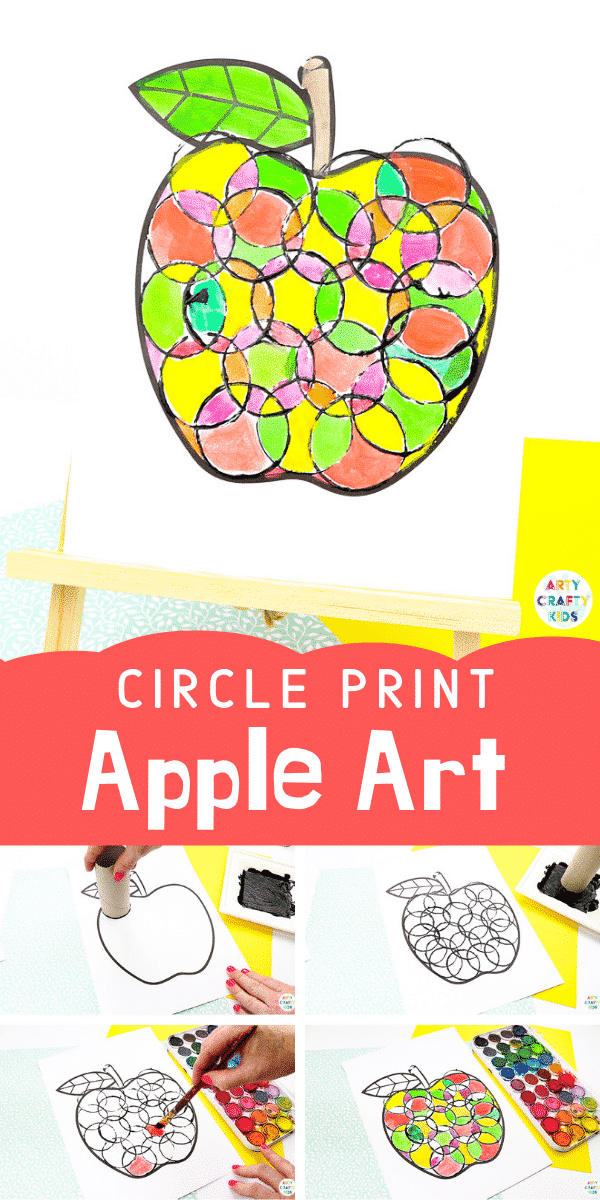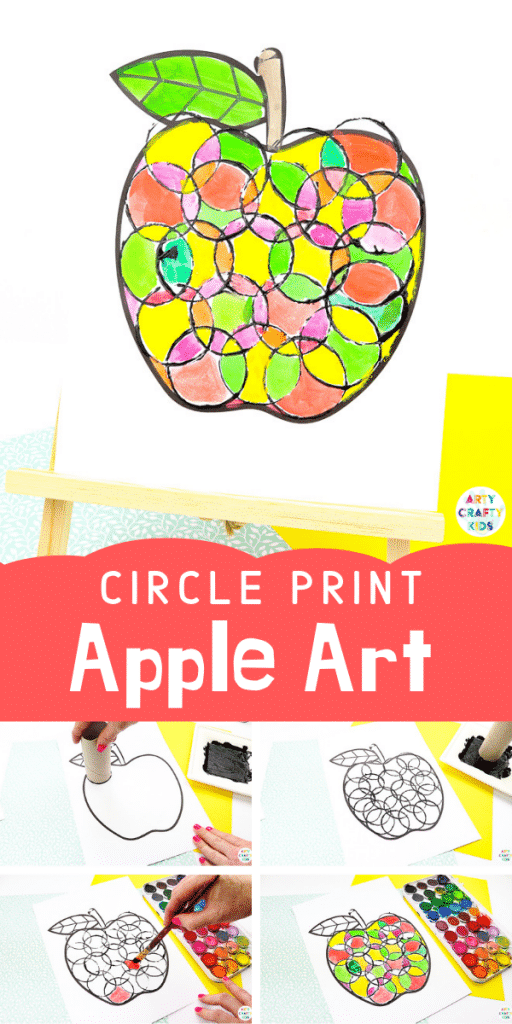 Arty Crafty Kids Club
Creative and playful Art & Craft Templates
How to Draw Guides, drawing prompts and pre-writing Line work
Colouring pages & Seasonal activity booklets
Perfect for Educators and Parents, with new content added weekly!
Join the Arty Crafty Kids Club and gain access to our exclusive collection of art and craft templates and learning resources. Designed with parents, teachers and creative kids in mind, you will never run out of activities for the kids!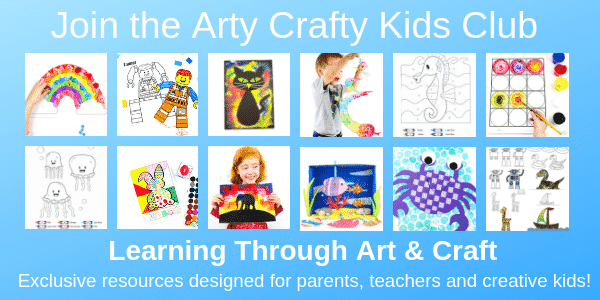 Latest Posts: