Have you noticed that Zombies lack representation within the kids' craft niche? Witches, vampires, and ghosts can be found everywhere, but if you fancy trying something different, like a Zombie, then you will struggle to find a decent kid-friendly craft. Zombies don't have the best reputation, but their presence dates back to early gothic literature and today, they're everywhere – even in kids' programmes. And let's face it, vampires are hardly nice!? So today I have a solution to that problem (a problem I doubt you even knew you had!) and have the pleasure of presenting the cutest Cardboard Zombie Halloween Craft you will ever see!
Made from recycled materials, our Zombies are what I would call a 'low maintenance' craft and while I refer to them as Zombies, they could easily be passed off as spooky skeletons or monsters.
To make your own zombies, here's what you need!
Cardboard Zombie Halloween Craft: Materials and Tutorial
This post contains affiliate links to recommended products
A Cardboard Box
Acrylic Paint
Sponge
Loose Parts – Buttons, Yarn, String
A Black Sharpie
PVA Glue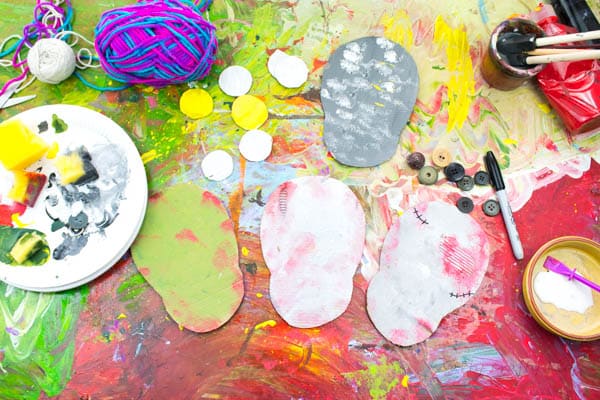 STEP 1: Cut out a skull-shaped head from a piece of cardboard and paint using a sponge.
Sponge painting is a great technique for blending colours. Our zombies' heads have been painted with a light covering of red and then covered with grey and green.
Try tearing a little of the top layer of cardboard to reveal the corrugated layer – this will add a 'brain-like' or 'torn skin' texture to the zombies head.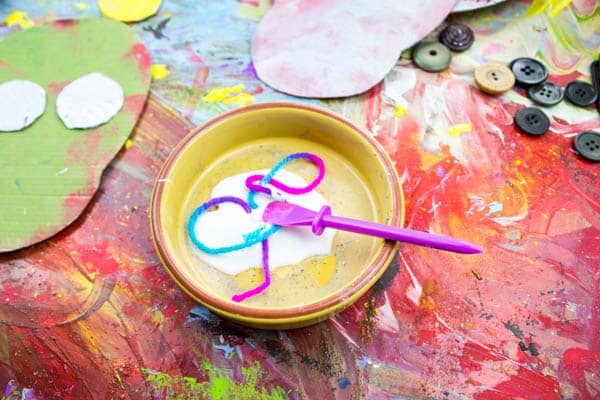 STEP 2: Cut out and paint a pair of round discs to create eyes.
Explore and play with scrap materials to create funny and unusual eyes. As you can see from above, my daughter decided to add glue to the yarn…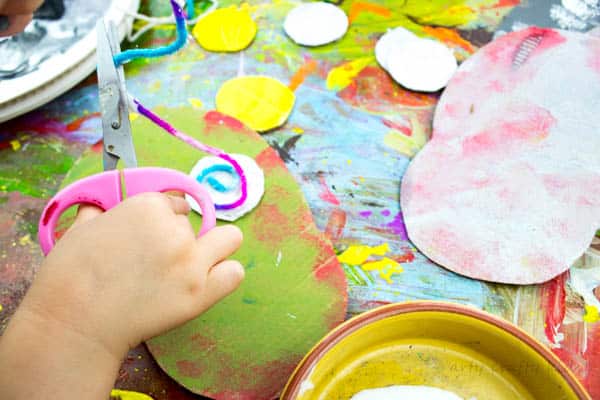 and spiral it around the disc, to create one crazy looking eye!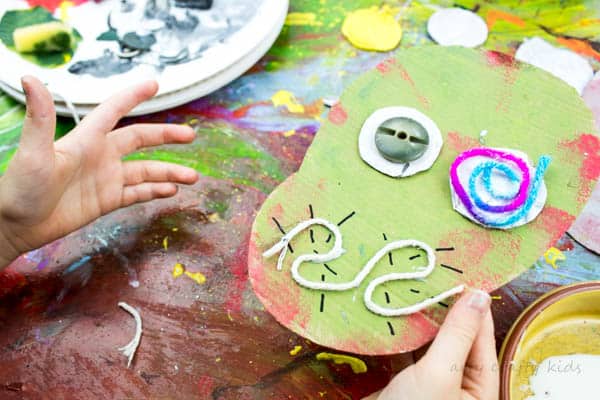 STEP 3: Add a mouth by drawing either drawing it on with a sharpie, using string, a large oval-shaped piece of cardboard or anything else that you have to hand.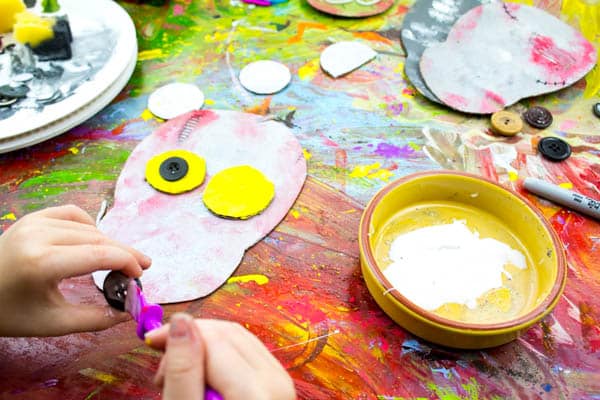 Buttons are also great for eyes!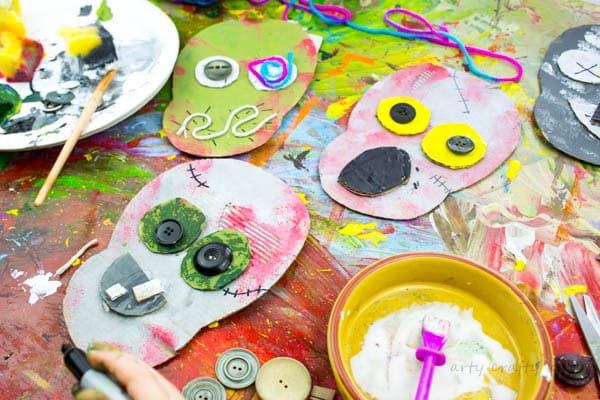 The Cardboard Zombie Halloween Craft is now Complete!
I love how my daughter gave each of her zombies unique and differing characteristics, making them look friendly and cute. On a practical level, the craft offers a little bit of everything – painting, cutting and sticking – making it a great activity for fine motor skills and its simplicity encourages independent crafting!
Enjoy and while in the spirit of Halloween, the kids will love colouring our spooktastic collection of Halloween Colouring Pages!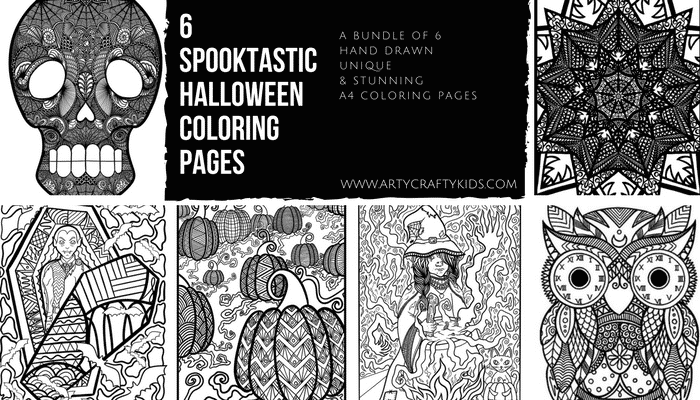 Pin for Later!