This surprise black cat printable craft is a must for Halloween. It's fun and super easy for kids to make, who will delight at uncovering the big friendly spider who just wants a hug!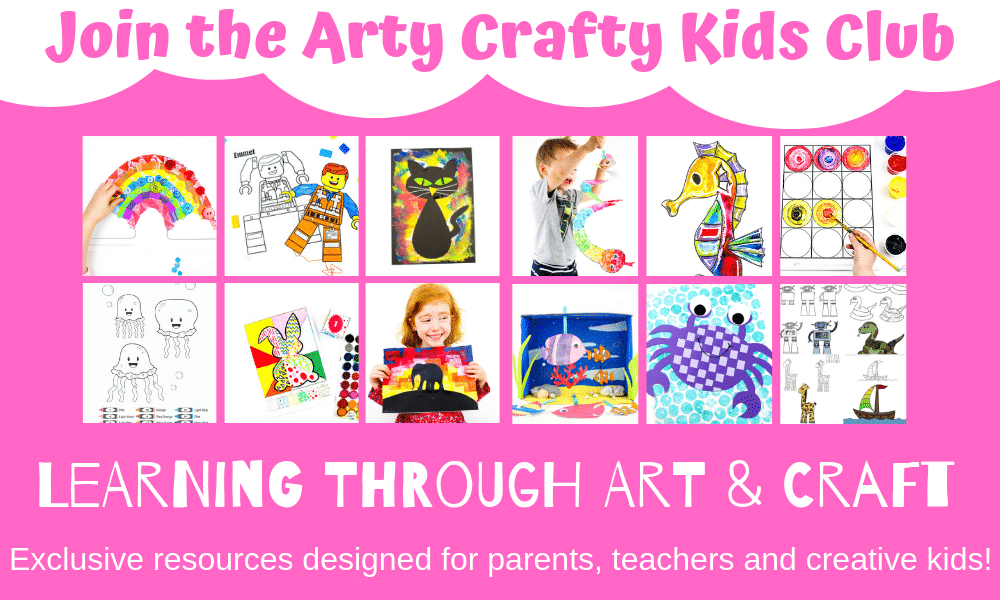 With two printable options of full colour and black & white available, this is a great Halloween project to try at home or at school. Preschoolers, children in early years education and beyond will be able to master the folds themselves.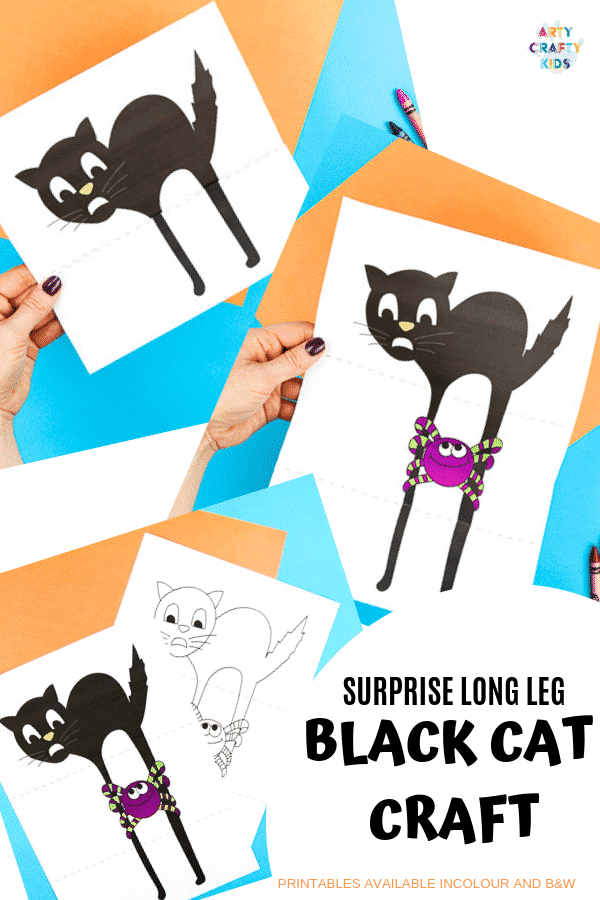 How to Make the Surprise Black Cat Printable Craft:
Our black cat has fun and easy covered. Another great feature of this black cat paper toy is that very few materials are needed. It's virtually no-prep!
It's a craft that can be completed by children independently and has enough white space surrounding the black cat for children to add to the design.
What you need:
Marker, Pencils, Crayons or Paint
Paper or Cardstock
Download the Surprise Long Leg Black Cat Craft
Arty Crafty Kids members can access the Surprise Long Leg Black Cat Template here: https://www.artycraftykids.com/product/surprise-long-leg-black-cat/
Not a member? JOIN HERE for instant access to the templates and our full library of art and craft resources, how to draw guides, colouring and activity pages.
Step by Step Tutorial: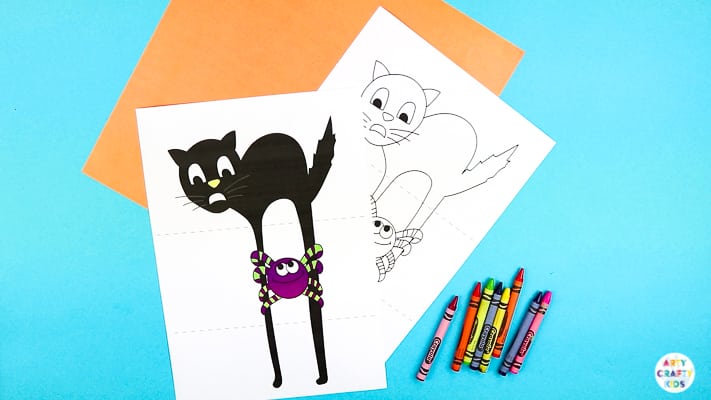 Printing the Black Cat Templates
Download and print the Surprise Black Cat Template from the Arty Crafty Kids members area.
The template can be downloaded onto good quality paper or card =stock.
If you opt for cardstock, remember to check your printer settings for a recommended weight. Most printers prefer card stock less than 220gsm.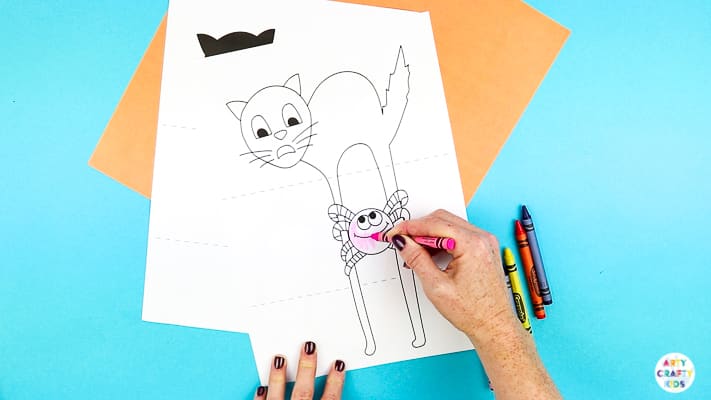 Colour in the B&W Template
Colour in the blank template with your Arty Crafty Kids favourite medium.
For best results, try to use thick paper or cardstock. Some pens can leave the paper soggy.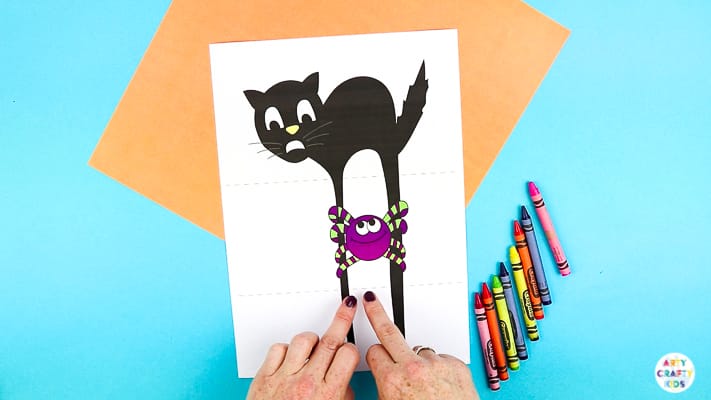 How to Fold the Long Leg Paper Black Cat
Start from bottom dashed line.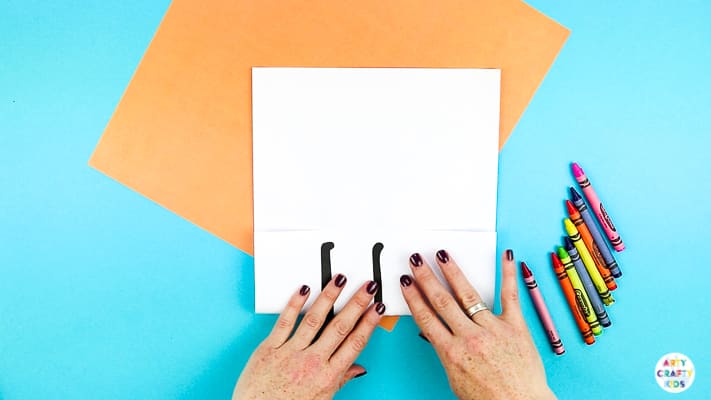 The 1st Fold
Make a fold across the whole width of the paper, turning the paper over as you fold to find the lower legs on the back page.
Run your finger or a craft stick along the fold to make it nice and crisp. This will make the opening and closing of the template nice and easy.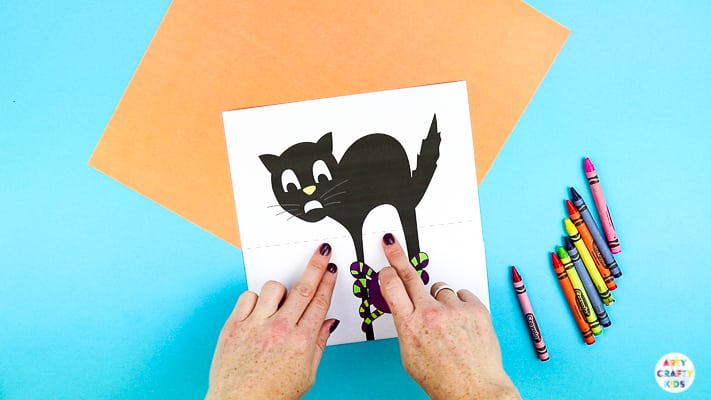 Turn the template over and find the upper dashed line.
The 2nd Fold
Bring the fold that you've just made up towards the dashed line, making sure they're aligned. The legs should now join as one with the spider hidden.
Run your hands across the top of the join and spread your hands across the paper, flattening and creating a new fold inside.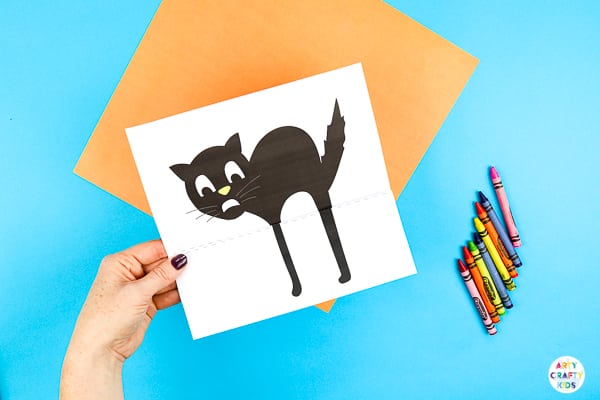 Now it's playtime!
Simply pull the lower legs in a downwards motion to reveal the eight legged surprise!
I hope your Arty Crafty Kids enjoy playing with their Surprise Black Cat Printable Craft!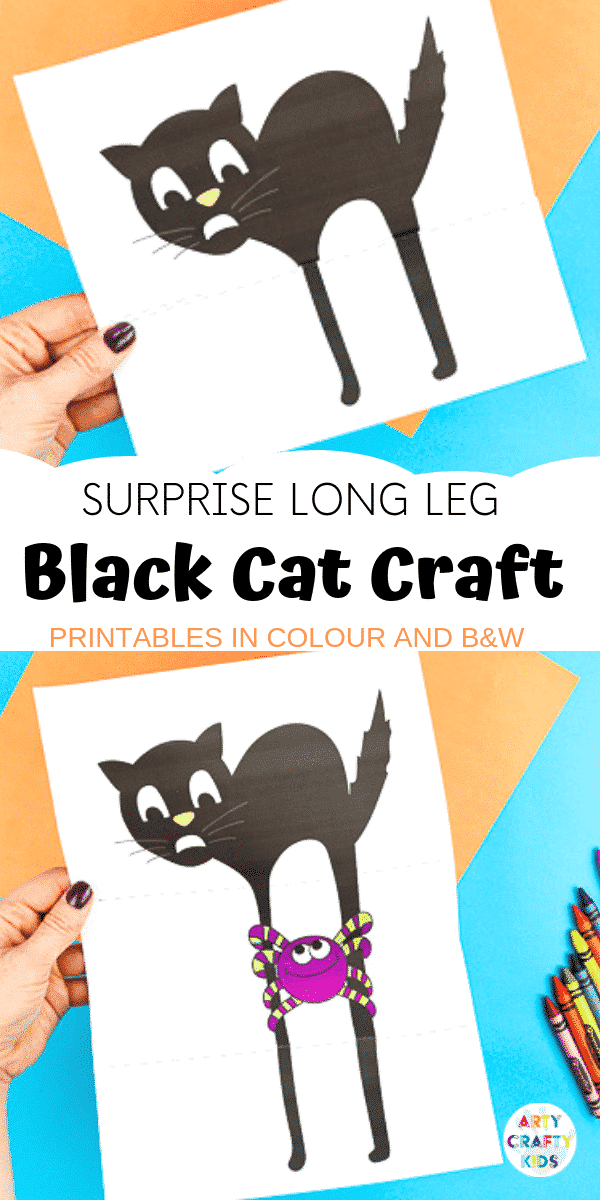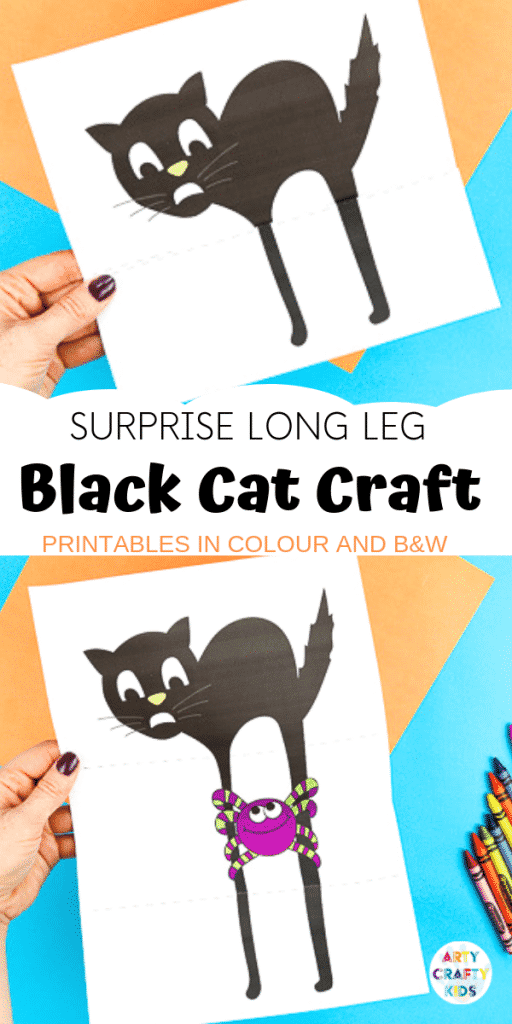 Arty Crafty Kids Club
Join the Arty Crafty Kids Club and gain access to our exclusive collection of art and craft templates and learning resources. Designed with parents, teachers and creative kids in mind, you will never run out of activities for the kids!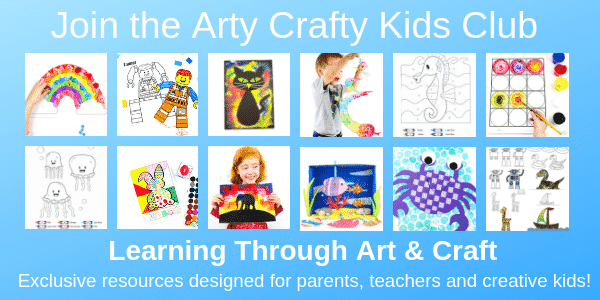 Latest Posts