Today I'm showing you a classic Easter craft with a super cute added surprise. This paper plate Easter Egg Chick Surprise craft is easy and fun to make, and perfect for little hands to assemble themselves!
I adore the simplicity of the craft and it's one those that i'm sure you've tried as a child yourself.
The Easter Egg offers a fabulously open-ended element where preschoolers can paint and stick till their hearts content, with an opportunity to practice their cutting skills.
And if you're looking for an activity for a local toddler or preschool group, then the minimal set-up will be appealing.
Sound good?
Let's get started!
Paper Plate Easter Egg Chick Surprise
*This post contains affiliates*
Paper Plate
Construction Paper
Metallic Paint
Ribbon
Split Pin/Paper Fastener
PVA Glue
Scissors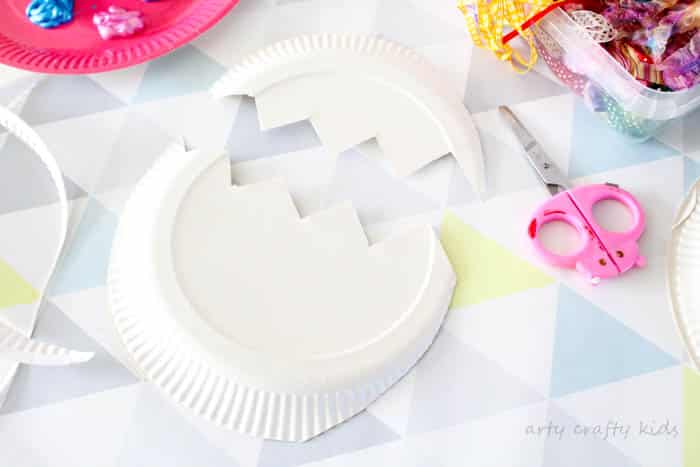 To begin, shape the Paper Plate to resemble an oval 'egg' shape and then remove the top with some zig-zag cutting.
In reality, this might be a little challenging for children to do, but they will love having a go and whatever the outcome – it will be PERFECT!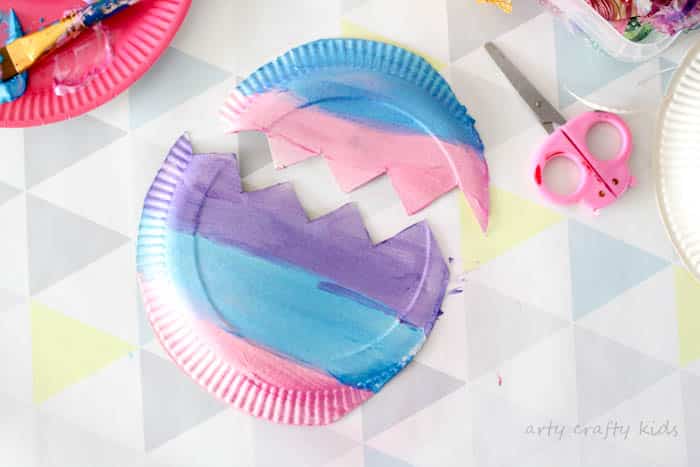 Now for the best bit…
To decorate our Easter Egg we started out with painting some simple metallic stripes.
I love the glittery sheen of the metallic paint and it seems to have an 'Easter' feel to it, of course it's not necessary for you to run out and buy metallic paint – I'm a huge advocate for simply using the materials you have available at home.
That said, i'm sure the kids will have their own ideas about how to paint their Easter Eggs!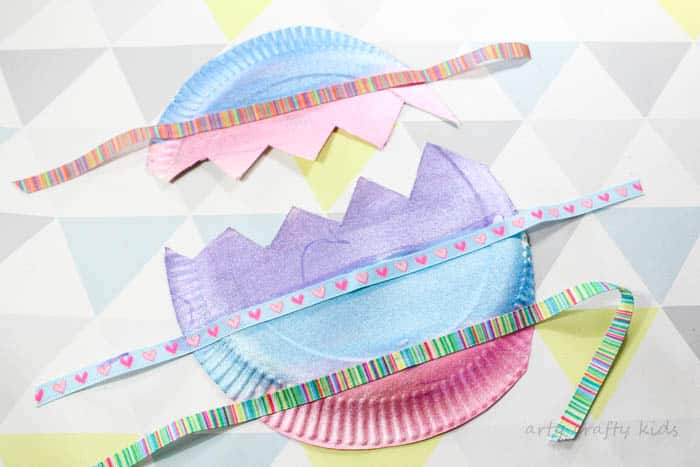 Once the paint had dried, we added some pretty ribbon from scrap box.
Buttons, sequins, tissue paper, scrap paper etc would work just as well!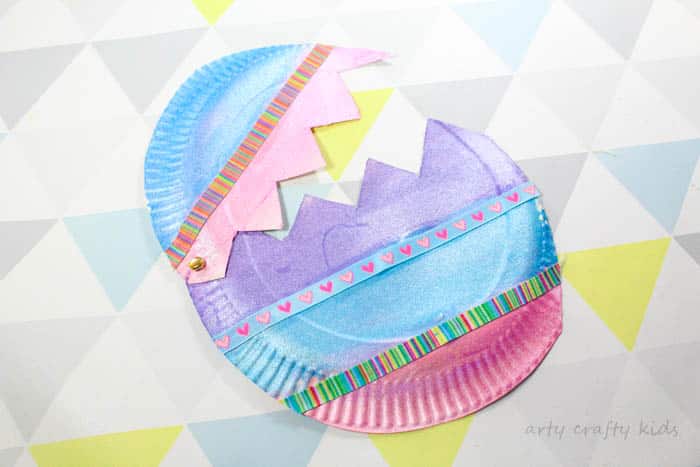 To add the movable lid, secure the two parts with a split pin – this will allow the lid to move up and down to create a 'hatching egg'.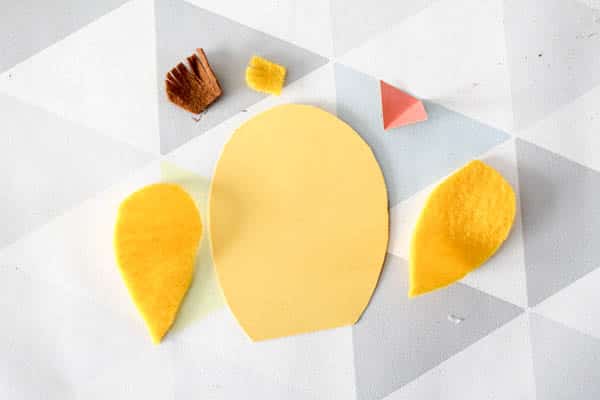 The chick couldn't be easier to make and is simply a combination of paper and scrap felt, stuck together with a little PVA glue.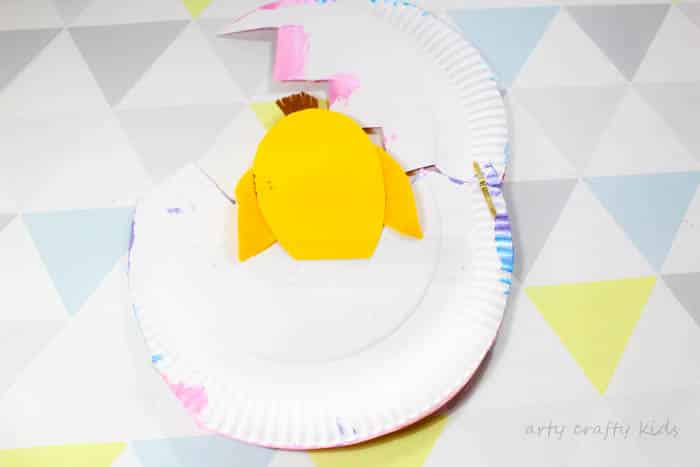 Using a piece of sticky tape, add the chick to the Easter Egg.
And that's it, you should now have one super adorable Paper Plate Easter Egg Chick Surprise for the kids to play with.
If the kids enjoyed this paper plate craft, they may also love our Pop-Up Chick Craft and Pop-Up Bunny Craft, which uses similar materials.