Arty Crafty Kids will love jingling along to their favourite Christmas song with these adorable Musical Rudolph Reindeer Puppets.
Download and print these cute Rudolph the Red Nosed Reindeer Puppets and transform them into a musical prop for a general sing song, Christmas carols or for a class Christmas performance!
Musical Rudolph Reindeer Puppets: Materials
White Cardstock
Colouring pencils/pens or paint!
Wooden Lolly-Pop Stick
Ribbon
Mini Bells
Scissors
Rudolph the Red Nosed Reindeer Puppet Templates!
This cute template is part of our Rudolph collection of printables and can found within the Arty Crafty Club members area.
Already a member? Sign-in to download!
Not a member? come and join the fun and access our complete library of art and craft templates, how to draw guides, activity booklets, colouring pages and much more!
Musical Rudolph Reindeer Puppets: Tutorial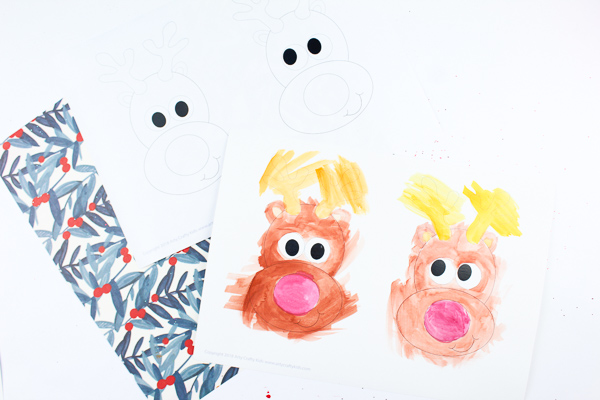 Step 1: Download and the print the Reindeer Puppets onto white cardstock!
Colour in the puppets with a medium of your Arty Crafty Kids choosing!
Add sprinkles, sparkles, ribbons – encourage the Arty Crafty Kids to make these puppets their own!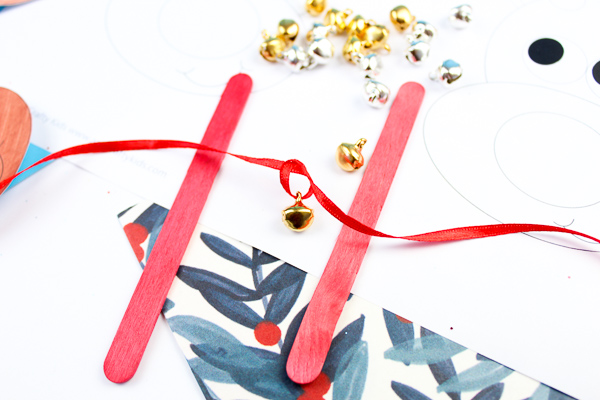 Step 2: Thread a long piece of ribbon through the hole of the first bell and secure its placement with a knot.
Try to position the bells within the centre of the ribbon, we need plenty of excess ribbon either side of the bells for wrapping around the stick.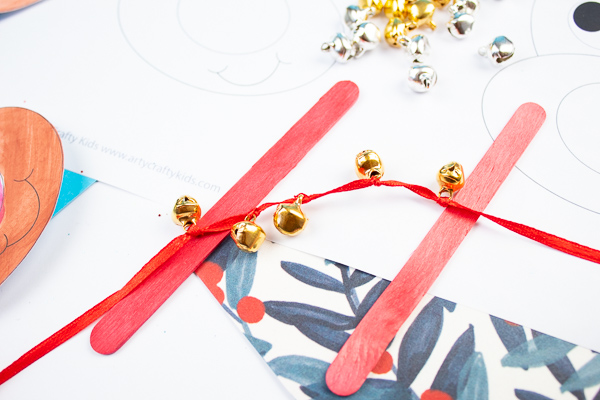 Step 3: Add up to 5 bells, separated by at least 1cm of ribbon.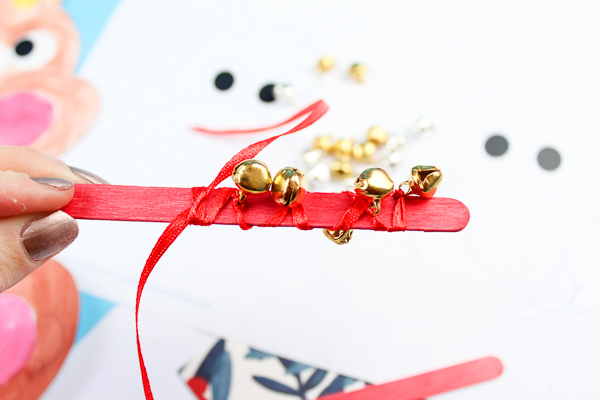 Step 4: Wrap the ribbon around the stick, leaving at least 3 cm clear for Rudolph's head.
Secure with a knot and finish with a big bow!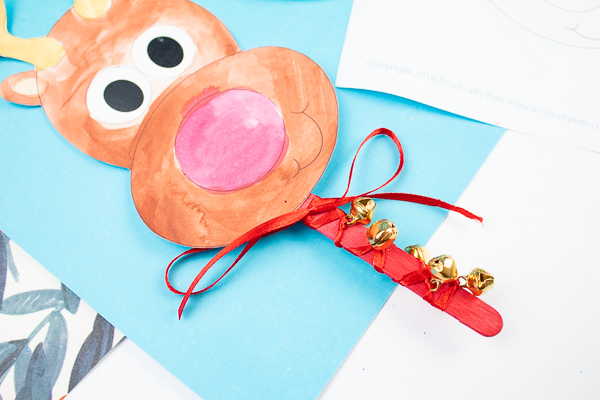 Step 5: Secure the head to the lolly-pop stick and leave to dry!
Once Rudolph is completely dry and secure, it's time to jingle!
[fruitful_sep]
For more easy Art & Craft Projects, join the Arty Crafty Kids club and gain instant access to library of fun printables!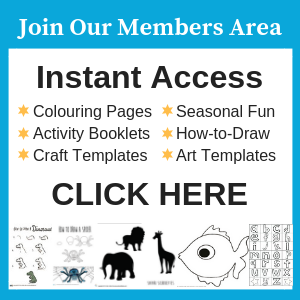 I hope your Arty Crafty Kids enjoy jingle jangling with their Musical Rudolph Reindeer Puppets.
Pin for Later!