Welcome Spring with this super fun and easy to make Moving Eyes Lamb Craft. With its playful elements, children will find delight in the crafts quirky and characterful eye movements; making it the perfect accompaniment to story-telling and play based learning.
The downloadable template and simple shapes make this lamb craft ideal for pre-schoolers and school early years to enjoy (mostly) independently. And it really helps to hone their fine motor skills as well, as they practice cutting, sticking, coloring and threading the eyes.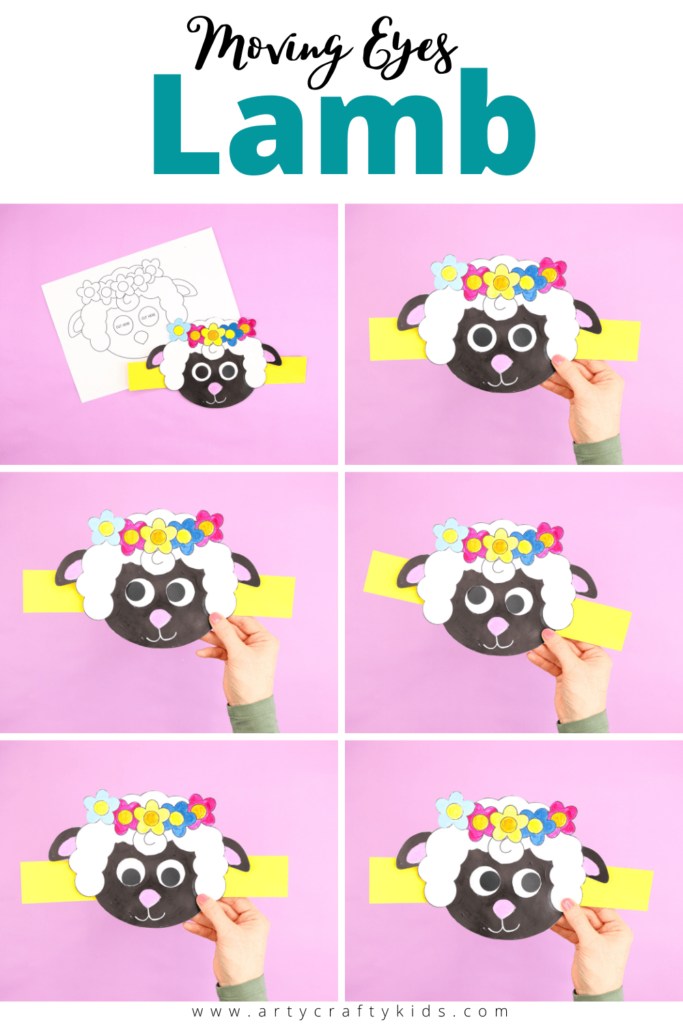 How to Make the Moving Eyes Lamb Craft
Materials:
White Card Stock for Printing
Paint or Favorite Medium for Coloring
Colored Card Stock
Scissors
Glue Stick
Download the Template: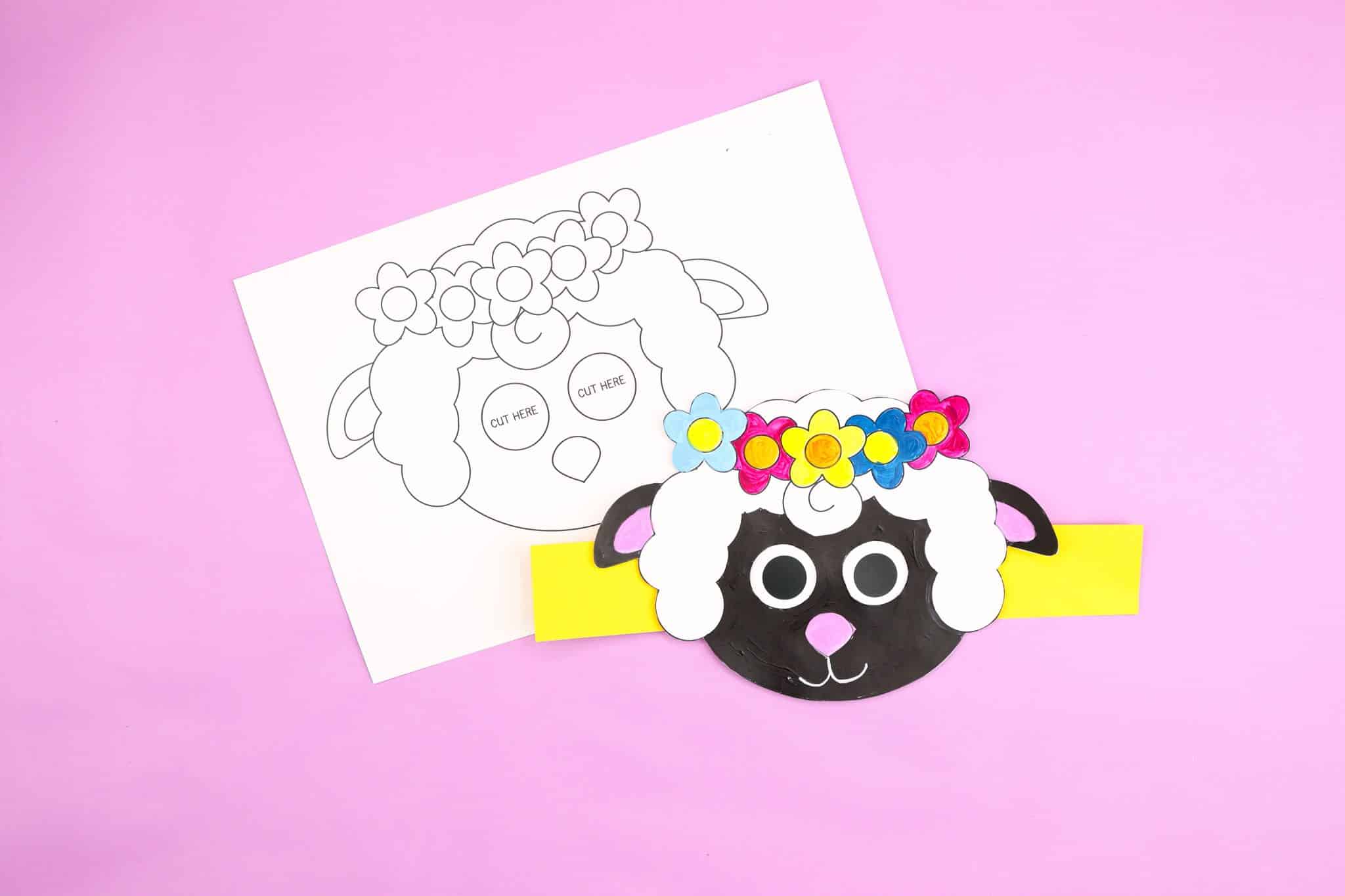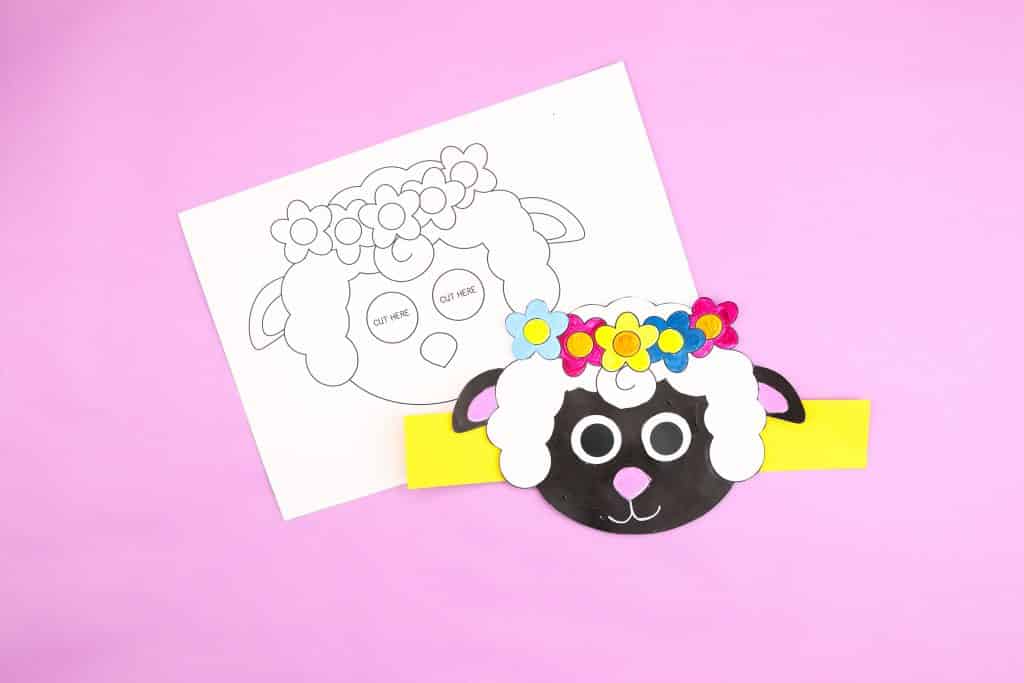 The Lamb Template is available to members of the Arty Crafty Kids Club.
Members can access the template here (remember to login!):

https://www.artycraftykids.com/product/moving-eyes-lamb/
Members will need to log in to access the templates!
Not A Member?
Watch the Step-by-Step Video Tutorial:
Let's Make a Moving Eyes Spring Lamb!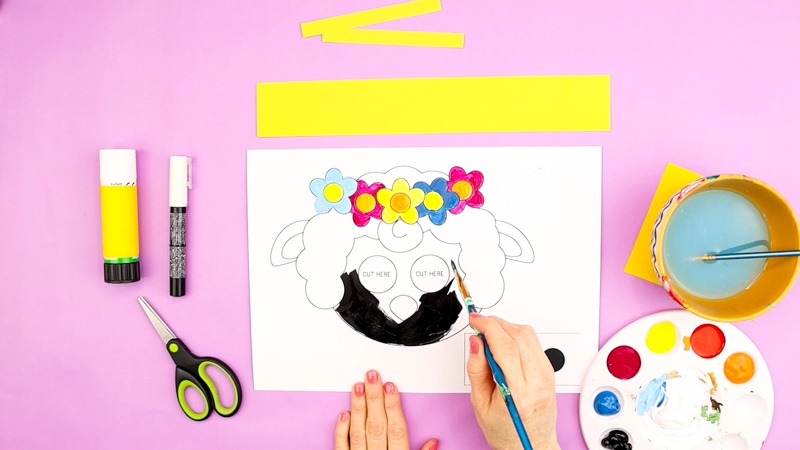 Paint the Template
Color in the chick template with whichever medium you like: it could be paints, crayons or pens.
And if you're feeling super creative, why not add some extra flourishes to your spring lamb's floral crown? You could stick on some scrunched up crepe paper, or even add some eco glitter!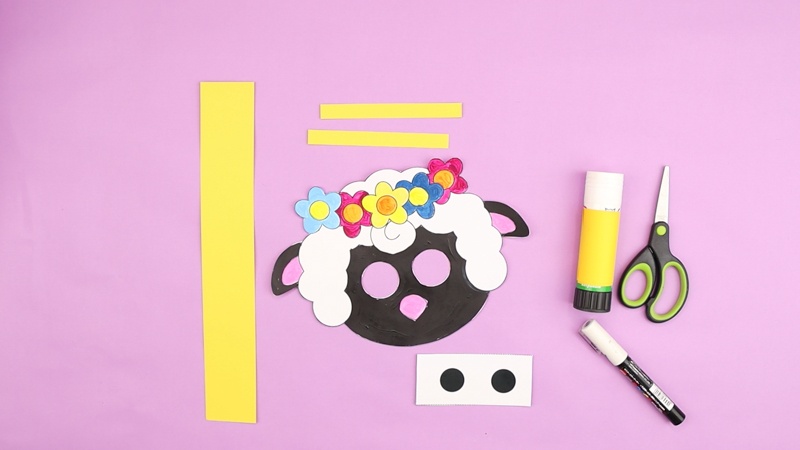 Cut out the Lamb Elements
Once you've finished coloring in your lamb and everything is dry, carefully cut out the elements from the template.
Create Supporting Strips
Cut one strip lengthwise from a sheet of yellow A4 card – it needs to be the same thickness as the rectangle eyes on the template.
Next, cut two more thin strips of card, each three or four inches long. Now you have everything you need ready to assemble your lamb!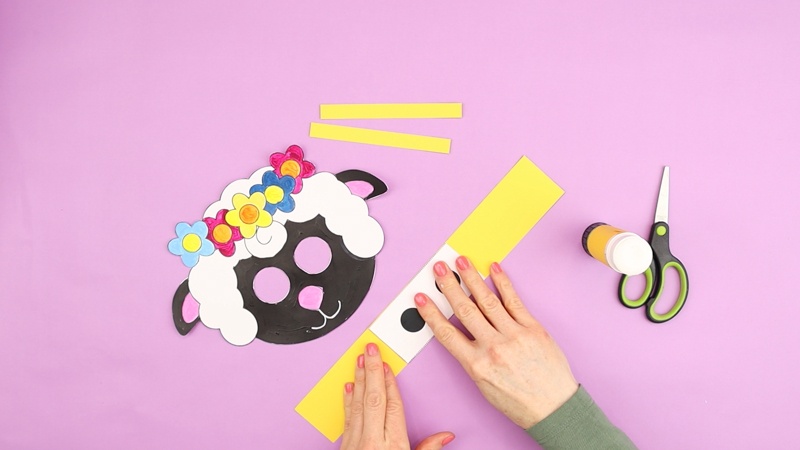 Secure the Eyes to a Strip of Card
Stick the rectangle eyes into the middle of the large strip of yellow cardstock.
Add Supporting Strips
Turn your lamb over. Now stick one of the thinner card strips vertically over the left eye – this will support her moving eyes. Stick the other strip in the same way over the right eye.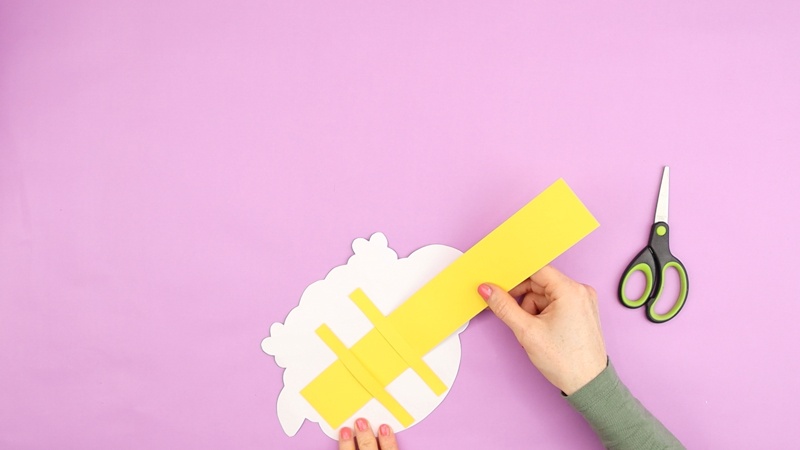 Slide the Eye Strip
Now carefully slide the strip of eyes underneath the two thin support strips – be gentle!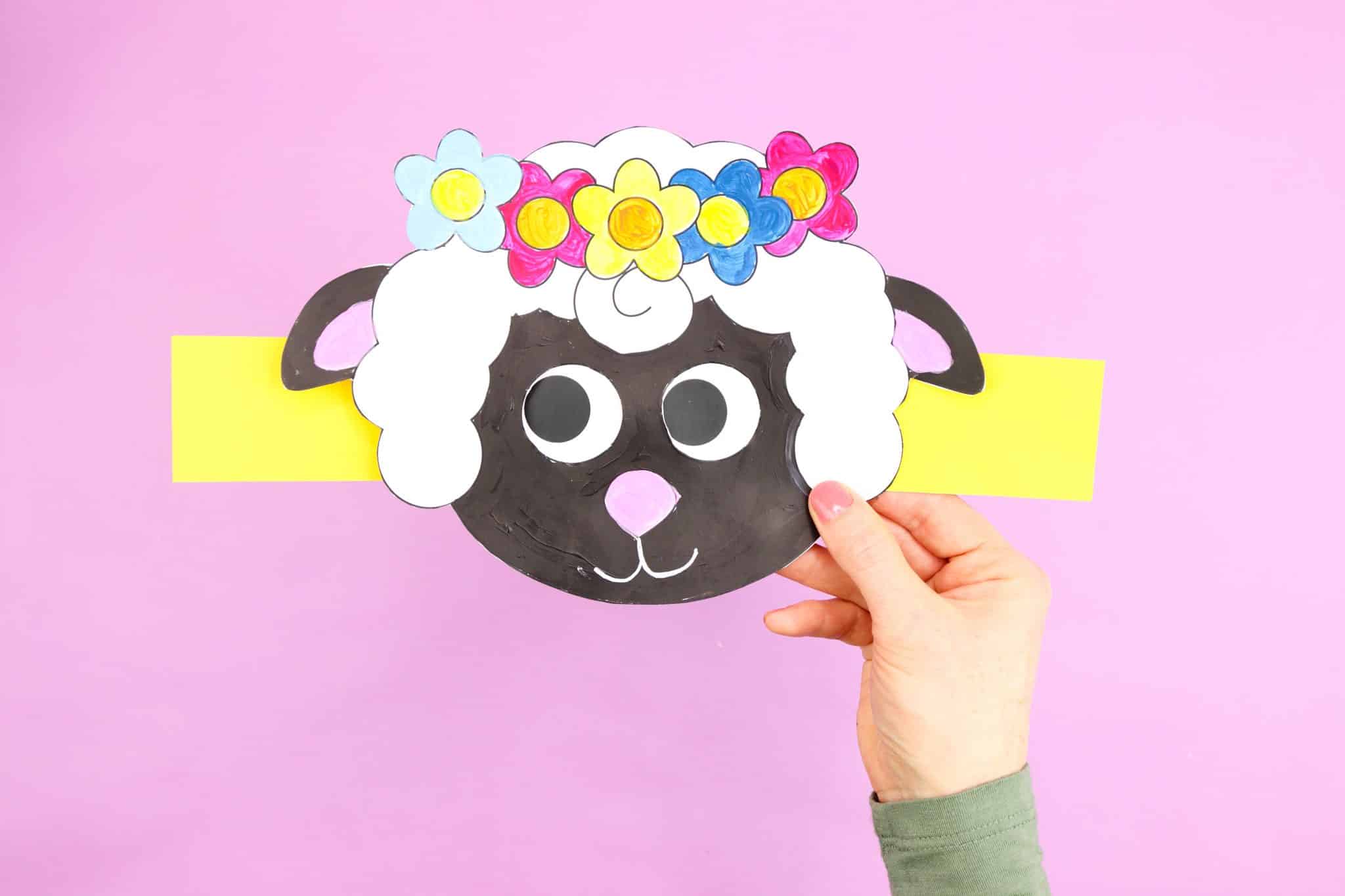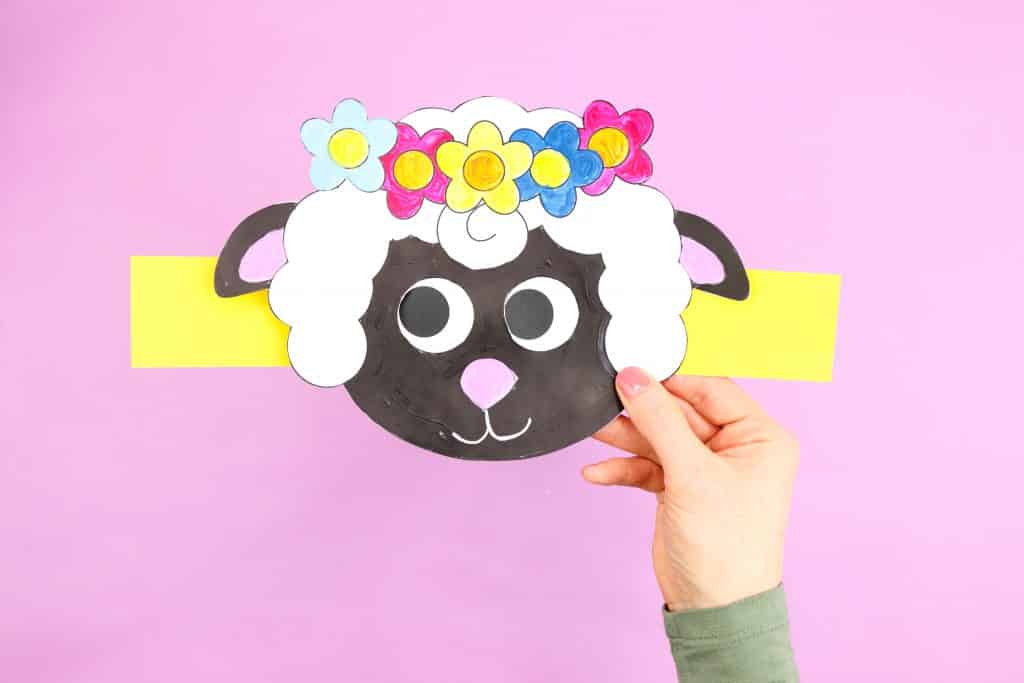 The Moving Eyes Lamb Craft is Complete
Turn her back over and baa baa – she's ready to play! Why not help her look around for a bunch of spring flowers, or maybe even some Easter eggs?
Share your pictures and tag us on social media – we can't wait to see all your springtime fun!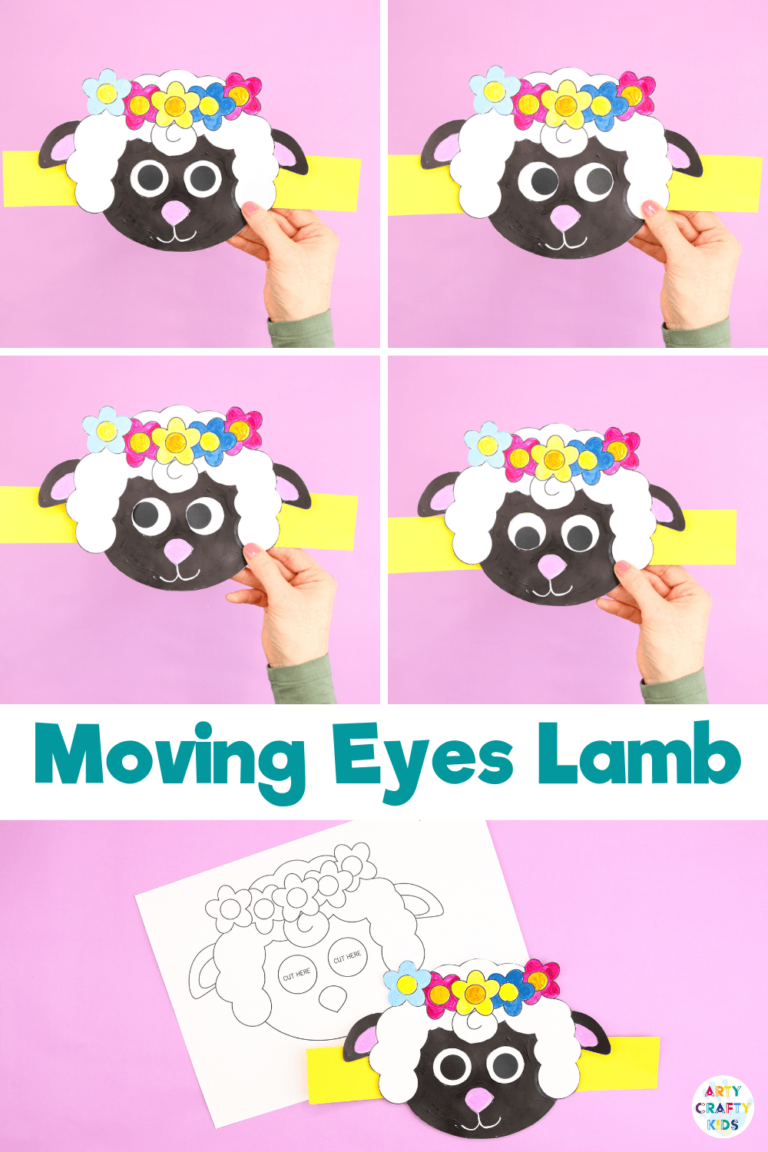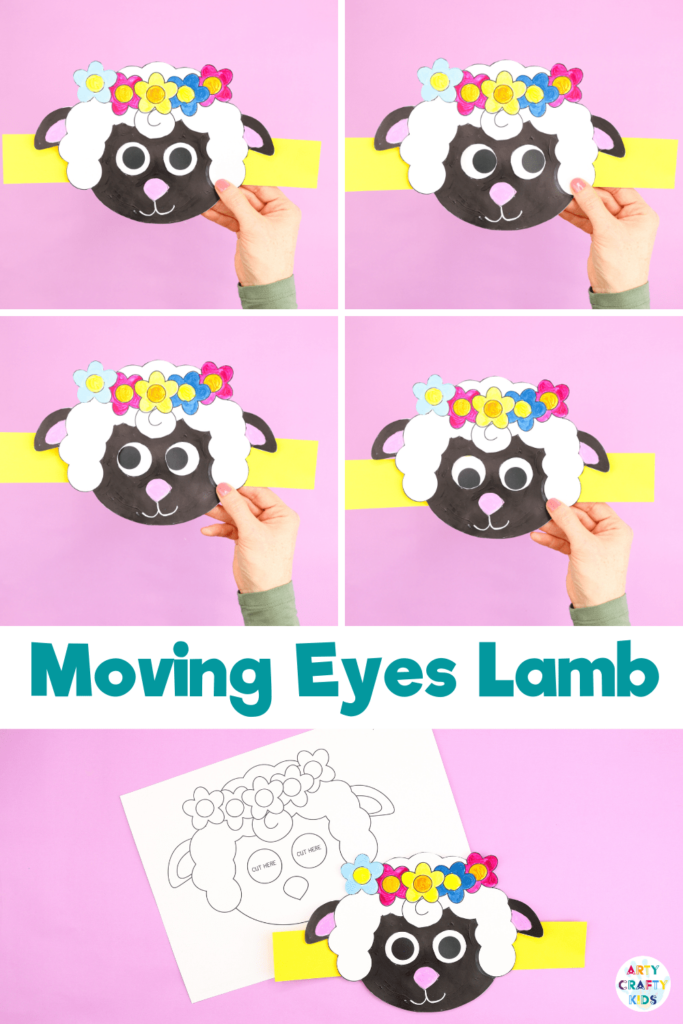 More Spring Crafts for Kids:
For more playful and fun Spring Crafts for Kids, take a look at these popular posts:
Moving Eyes Spring Craft for Kids:
Looking for an easy but really interactive craft to help welcome spring, at home or in the classroom? Then our moving eyes chick craft is for you!

https://www.artycraftykids.com/craft/moving-eyes-chick-craft/
Bobble Head Lamb Craft:
Its bouncy, wobbly head adds a playful element to the craft that will be adored by children.

https://www.artycraftykids.com/craft/3d-spring-lamb-craft/