Mini Peace Doves: Doves are one of my favourite symbols of Christmas, I love that they signify peace!
Today I'm pleased to be sharing this printable paper peace dove template with the readers of Arty Crafty Kids. It's from my new Christmas Paper Crafts Ebook, and each printed page will make three mini doves which you can either hang or sit on the mantelpiece.
I know that in the real world doves are white birds, but I couldn't resist printing these ones onto coloured construction paper to help brighten up our tree. They certainly add a cheerful touch! You could also print them on white paper and decorate them with felt-tip pens, or even onto patterned paper.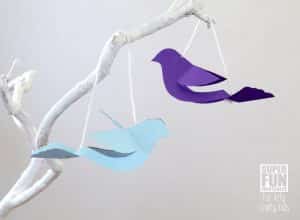 Mini Peace Doves: Materials and Tutorial
You will need
• Construction paper in your choice of colour
• Scissors
• Kitchen skewer and a scrap of brown cardboard
• Blunt butter knife and ruler for scoring
• A piece of string
• Sticky tape
• peace doves template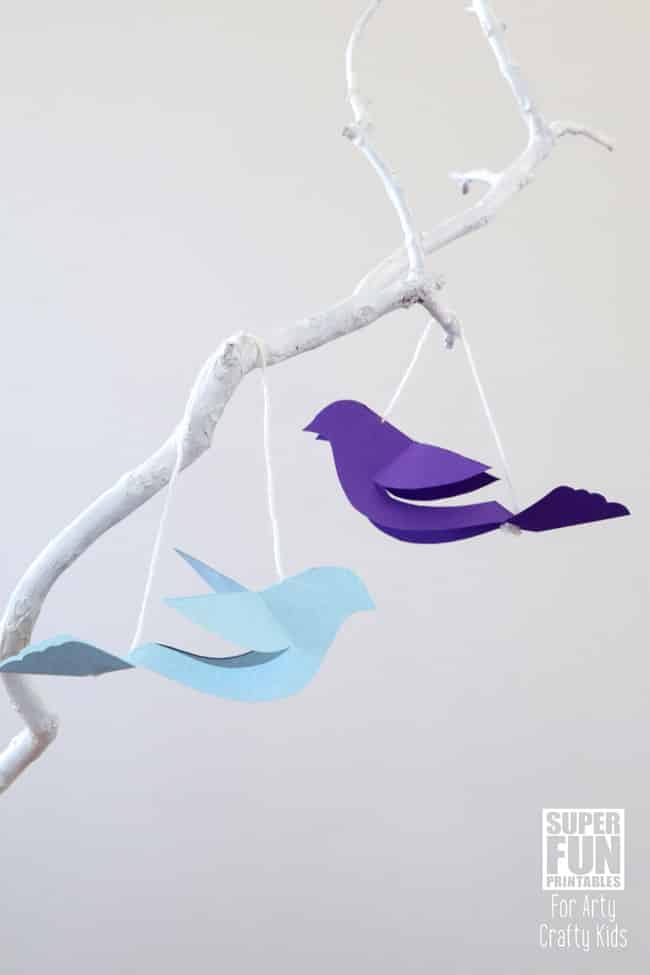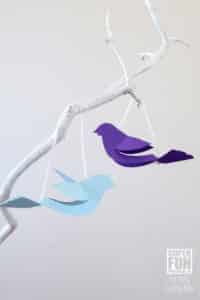 Mini Peace Dove: How To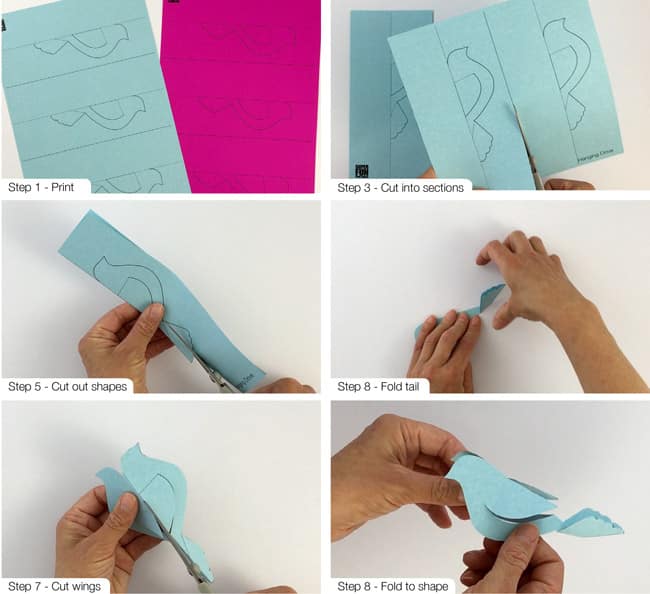 1) Print the template out.
2) Use your butter knife and ruler to score along the dotted lines.
3) Cut the template into three sections along the black lines. Each piece will
make one bird.
4) Fold a section in half along the line you have scored.
5) Cut the bird shape out around the black line.
6) Fold the tail piece forwards and backwards along the dotted fold line.
7) Cut along the line marking the wings, then cut the wings in half along the centre fold.
8) Gently fold the tail upwards, and the wings outwards so it looks like your bird is flying.
9) To add string to the bird poke a hole on the centrefold just above the wing with your kitchen skewer over a scrap of brown cardboard. Do the same just below the wing.
10) Thread a piece of string through each hole and secure into place with a small
piece of sticky tape.
You can find lots more fun Christmas paper crafts in our book.
Bio


Kate Grono is basically a big kid who never grew up and still loves to muck around with paint, glue, glitter and recyclables. With the craft ideas she shares she hopes to give other parents and carers inspiration to get crafty with their kids at home. You can find her blogging over at The Craft Train, or sharing fun printable crafts in her online store, Super Fun Printables

Facebook: https://www.facebook.com/superfunprintables/
Pinterest: https://www.pinterest.com.au/thecrafttrain/
Instagram: https://www.instagram.com/thecrafttrain/