Easy Train Shape Craft for Kids is an engaging activity that makes learning shapes fun!
Using construction paper to make a train, kids will need to use their problem solving skills to work out how to assemble their trains.
Easy Train Shape Craft for Toddlers, Preschoolers and Primary School Student:
This simple train craft is perfect for toddlers, preschoolers and primary school children who are learning about 2D shapes.
Children learn best when they're engaged and having fun, and before delving into the craft, encourage your Arty Crafty Kids to identify the shapes first and count the number of sides they have.

Here's a few questions to expand the craft:
What's the difference between a circle and a triangle?
How many squares can you see?
Can you order the shapes from biggest to smallest?
Materials for Easy Shape Craft for Kids

Card Stock
Colourful Paper
Scissors
Glue Stick
Optional: Pens, Colouring Pencils or Paint
Printable Train Craft Template:
The shape train templates are available in black white and in full colour.
Arty Crafty Kids members can access the templates here: https://www.artycraftykids.com/product/easy-shape-train-craft/
Not a member? JOIN HERE for instant access to shape train and our full library of art and craft resources, how to draw guides, colouring and activity pages.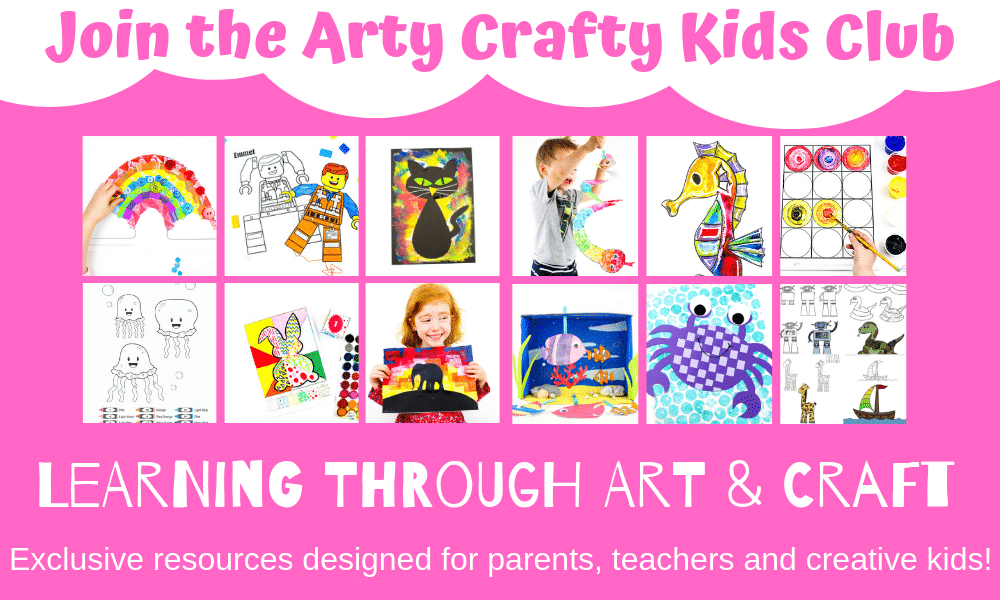 How to Make an Easy Shape Craft for Kids
How to Print the Train Template:
Download and print the Shape Train templates from the Arty Crafty Kids members area.
Before hitting PRINT, select FIT TO PAGE.
The templates can be downloaded on to good quality paper or card stock.
If you opt for card stock, remember to check your printer settings for a recommended card weight. Most printers prefer card stock less than 220gsm.
How to Use the Train Template:
The templates can be adapted to suit various learning objectives for children of all ages and abilities.
Add Colour and Patterns
Use the blank template to personalise the trains with colour and patterns.
Scissor Skills Activity
The pre-coloured template is perfect for children focusing on their scissor skills.
Trace and Cut Activity
Give fine motor skills a thorough work out with cutting and tracing the shapes onto coloured/patterned paper.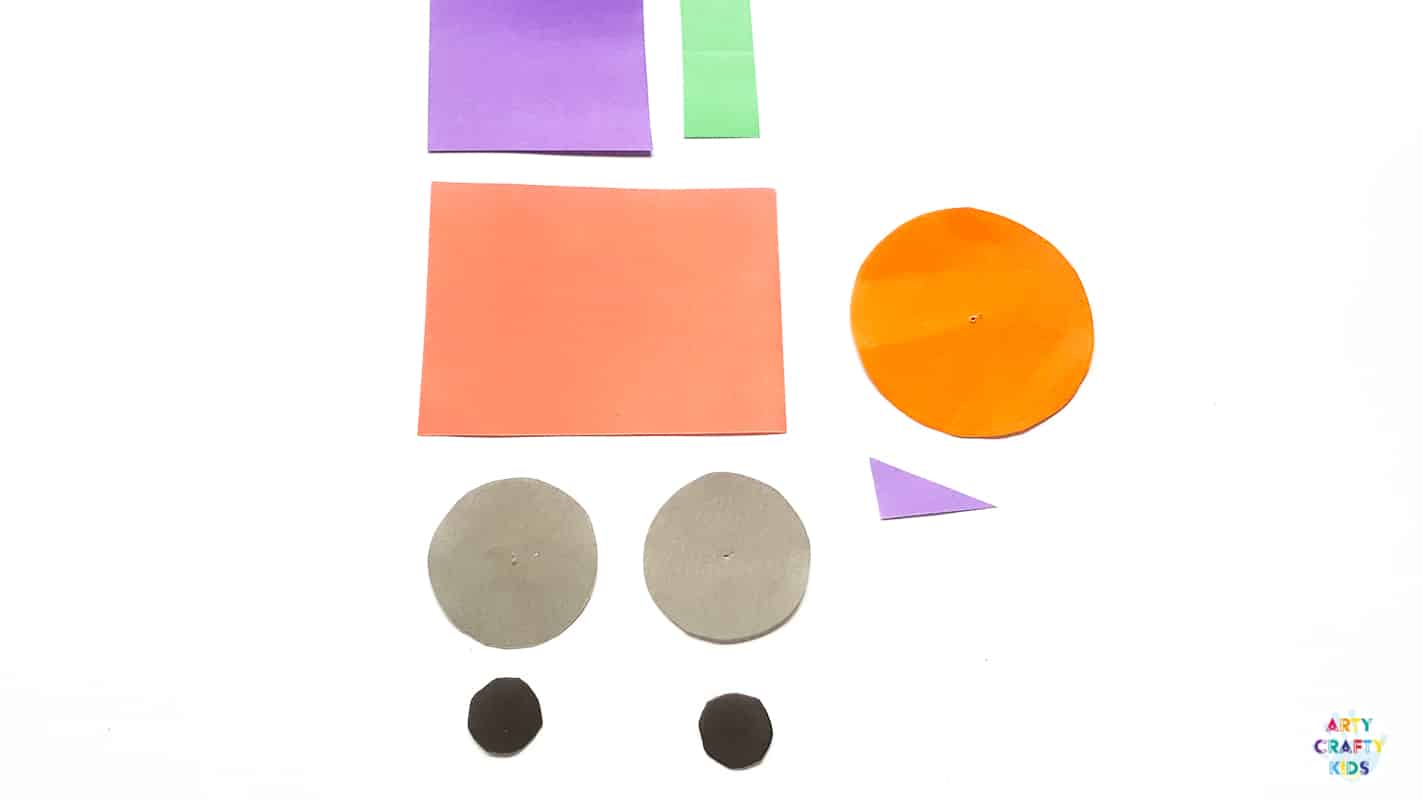 Preparing the Train
Cut out the shapes from the blank or colourful train template.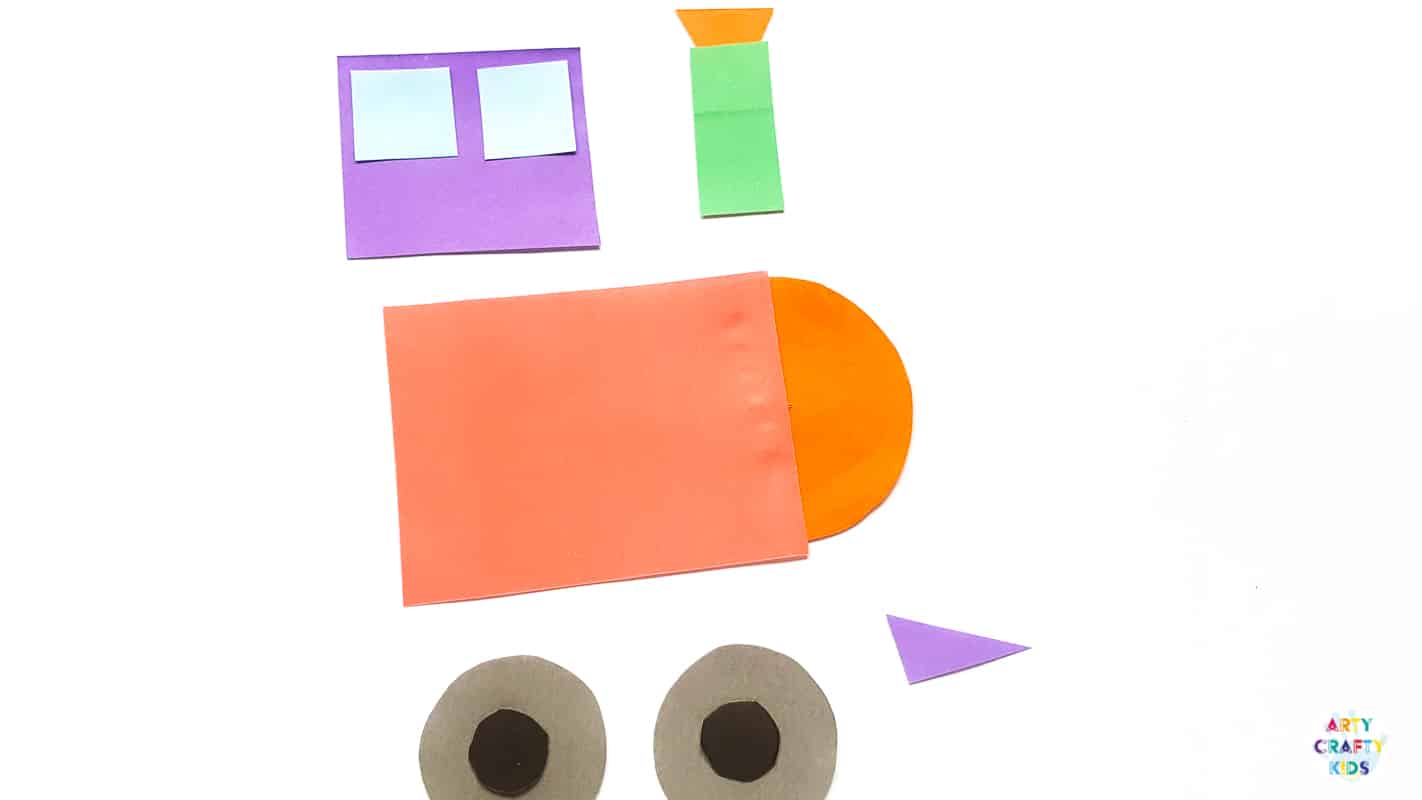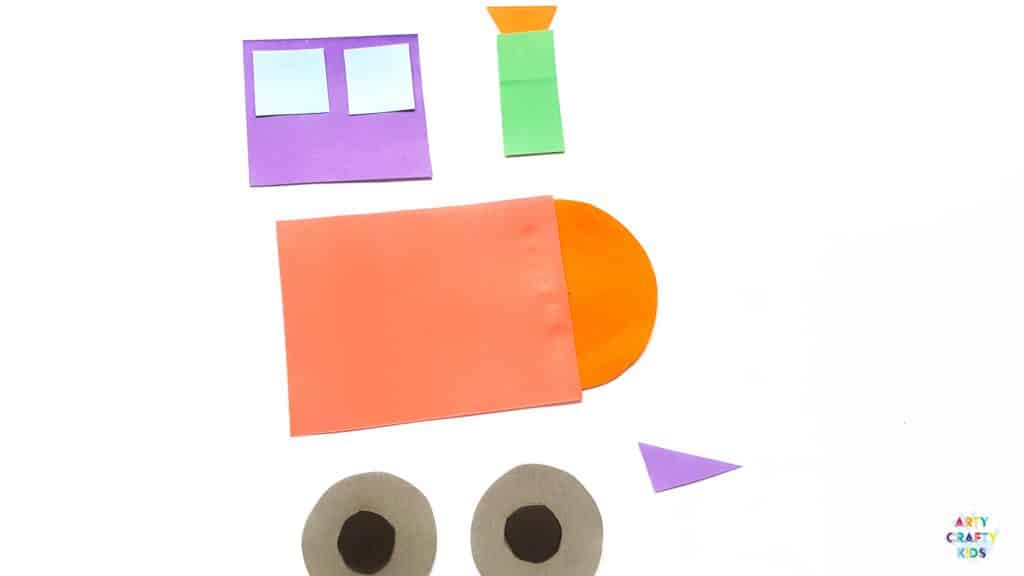 Start with the Train
Glue the blue squares to the top part of the purple rectangle – these will become the trains windows.
Glue the orange triangular piece onto the narrow green rectangle to create a chimney.
Attach the large orange circle to the large red rectangle (turning the circle into a semi-circle) to make the trains body.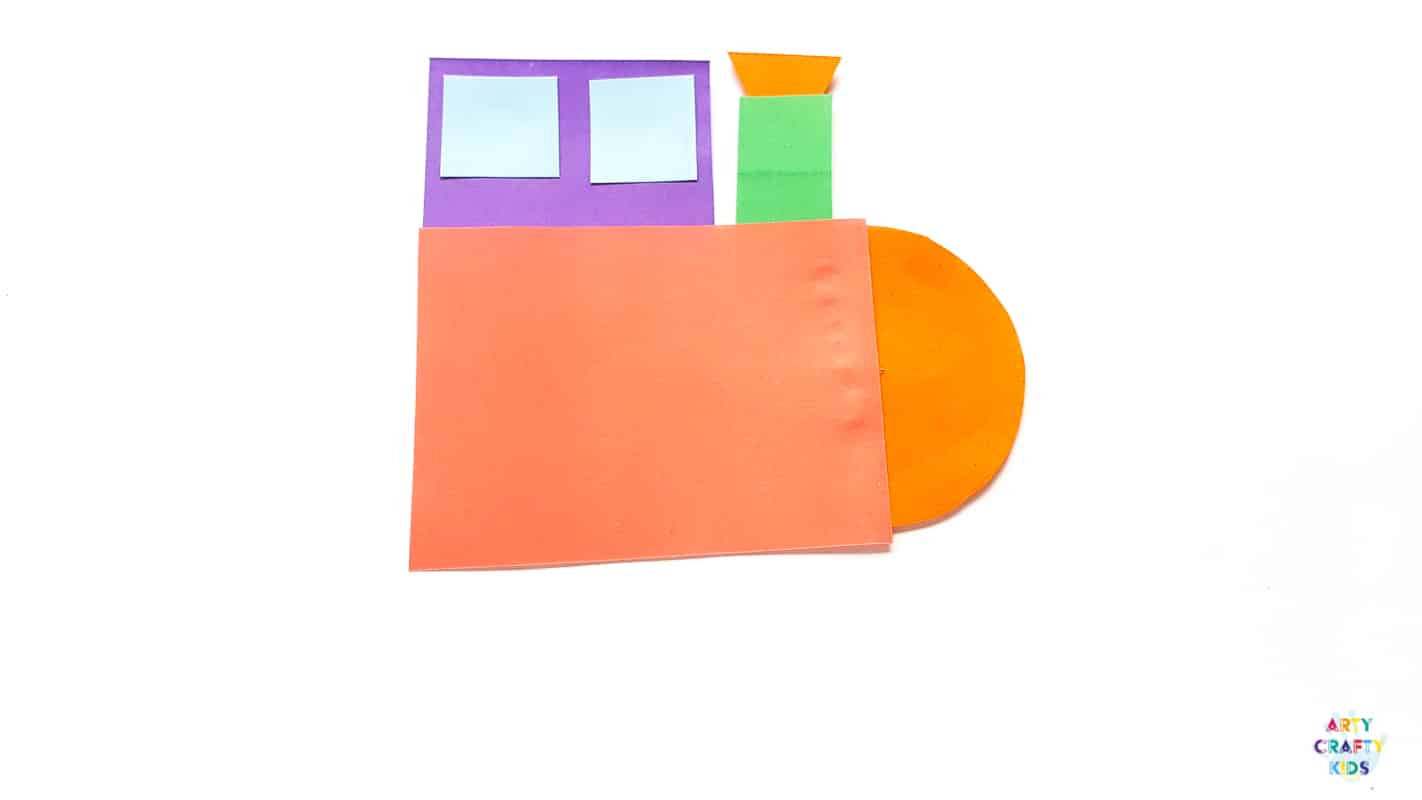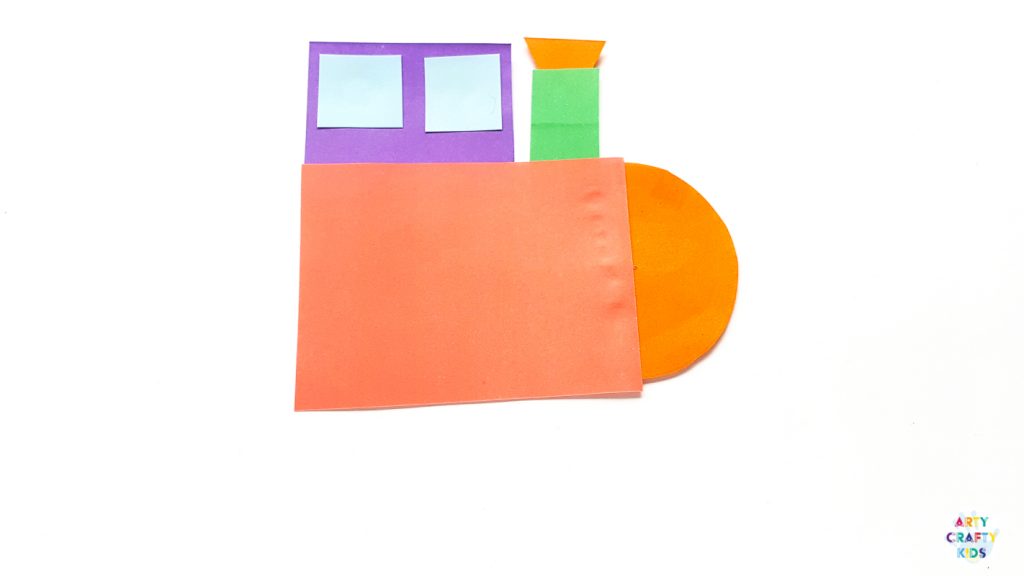 Align the purple rectangular piece with the top right of the trains body and glue.

Add the chimney next to the windows.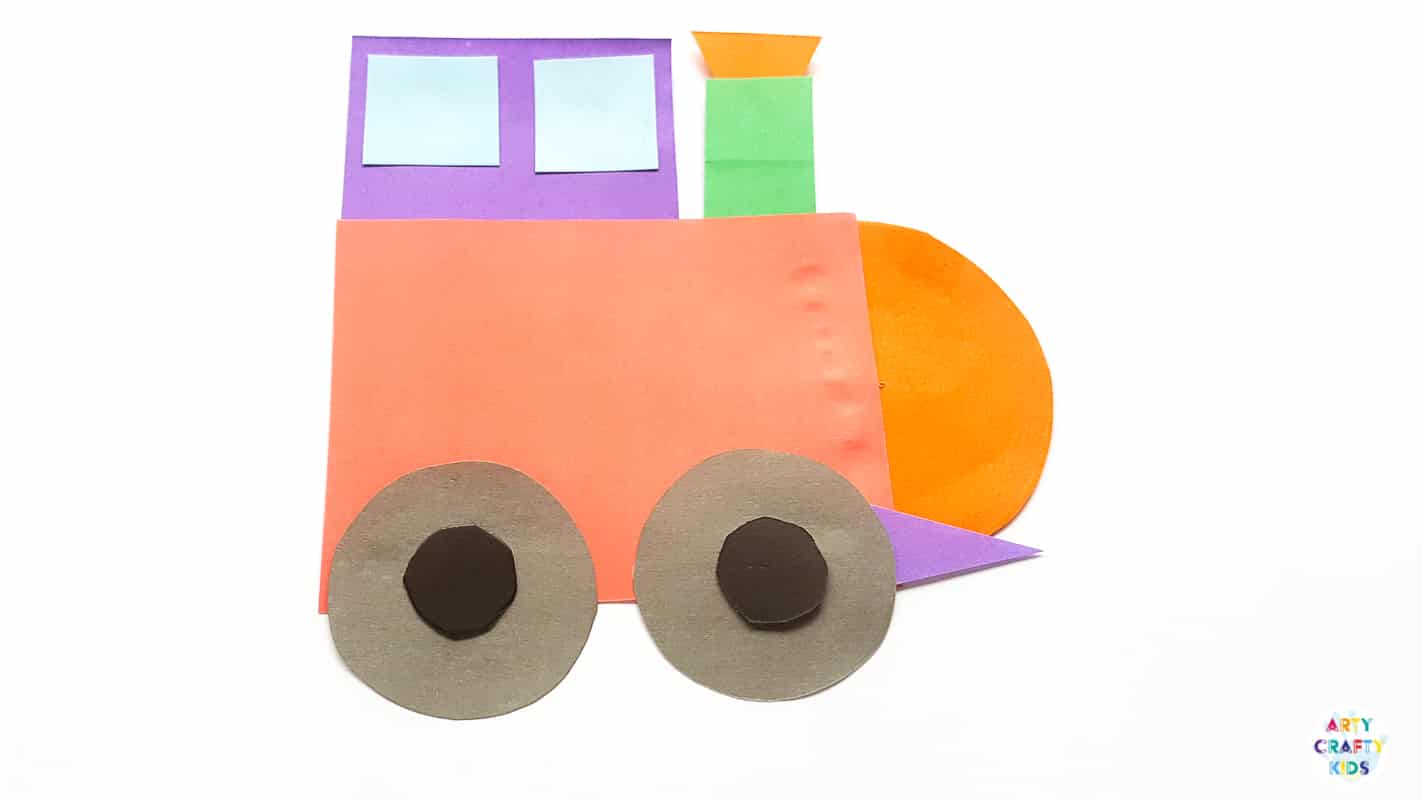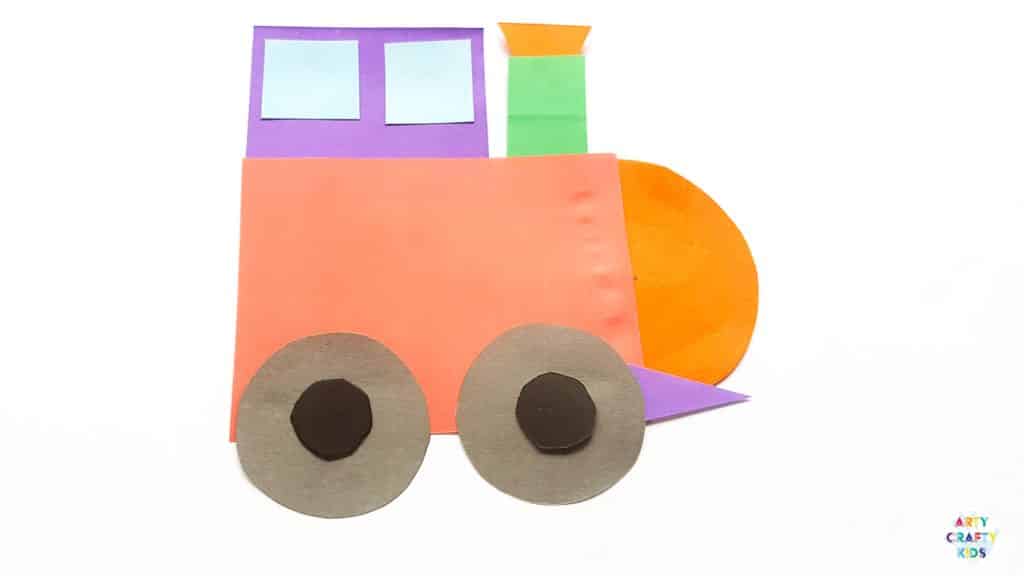 Add the two largest wheels to the bottom of train and finish off with a triangular piece glued just above the first wheel.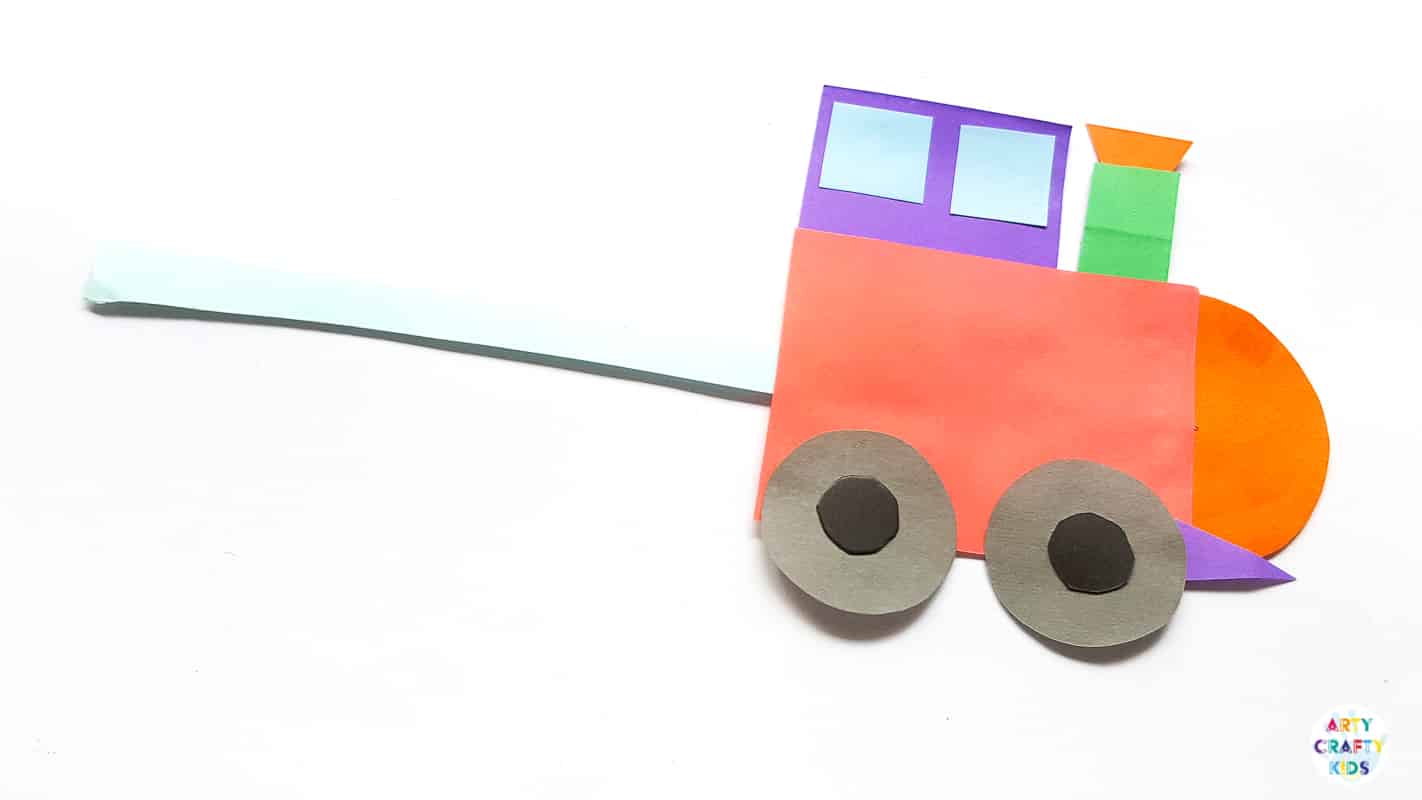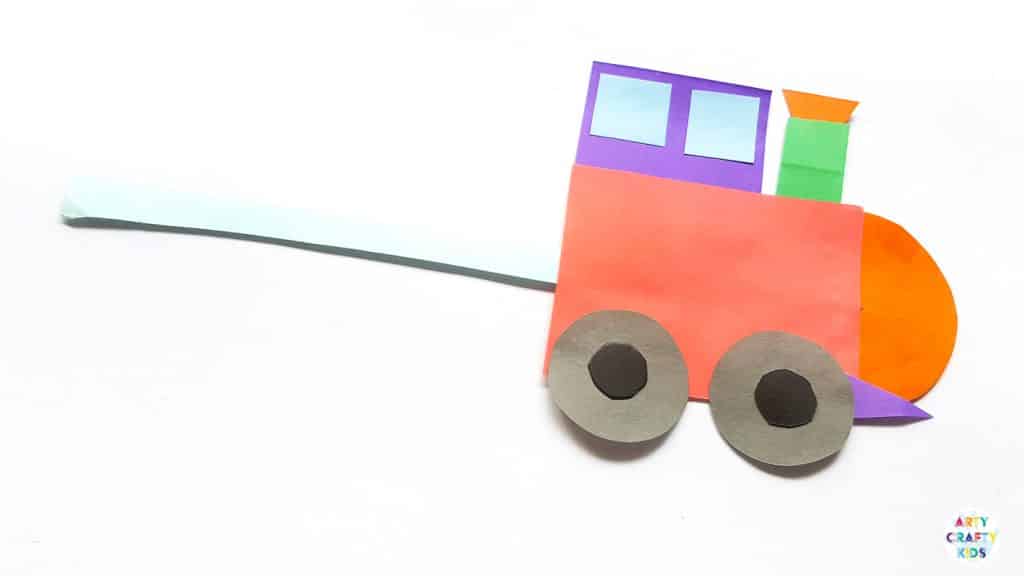 Let's Add Carriages
Using a scrap piece a paper from the template sheet, cut a narrow strip of paper.
Attach one end of the paper strip to the body of the train.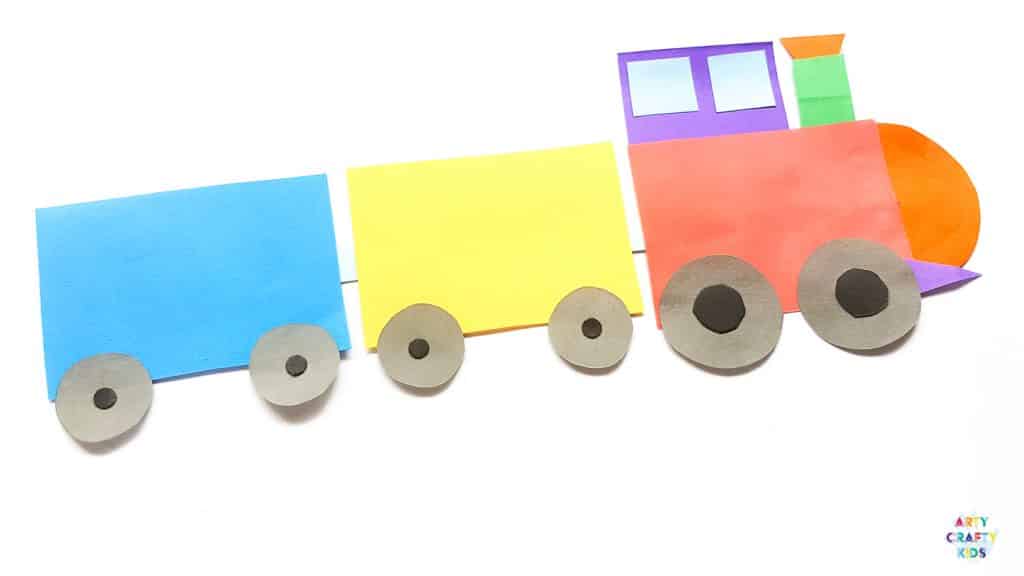 Complete the
Easy Train Shape Craft for Kids
Add wheels to the two remaining large rectangular pieces to create carriages.
Attach the carriages to the strip of paper.
More Shape Activities for Kids: I can Make a Rocket Ship
" This Printable Rocket Ship craft is a fun and simple activity for young children, with an abundance of naturally occurring learning outcomes. The creative process supports cutting and pre-writing skills, shape sorting, counting and identification, with some process art mixed in for good measure! " – I can Make a Rocket Ship
Happy Crafting!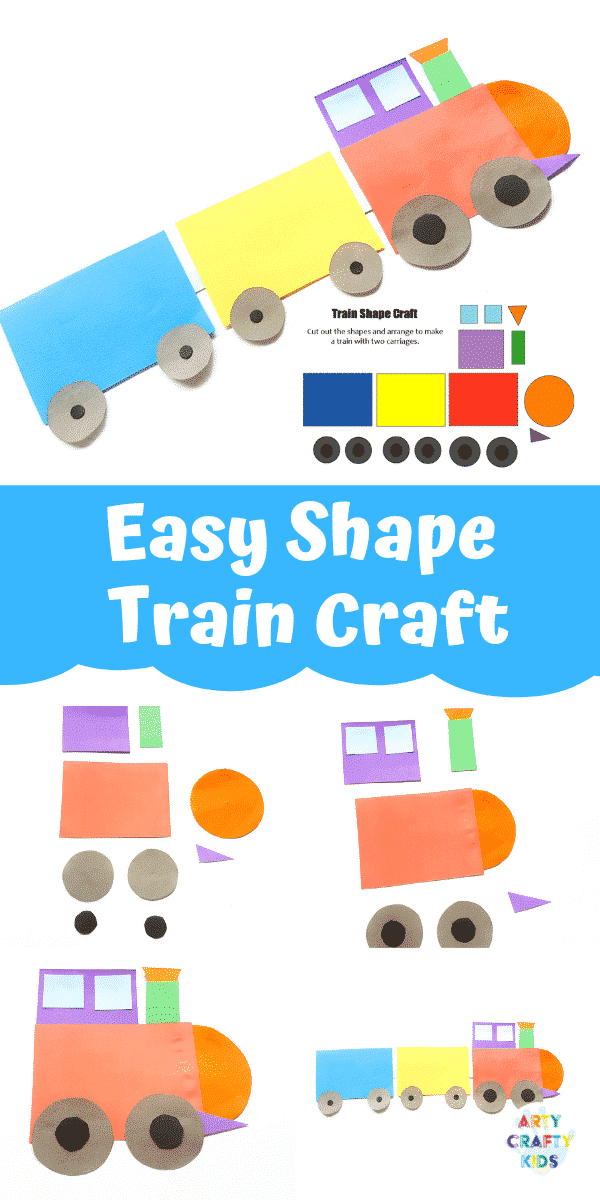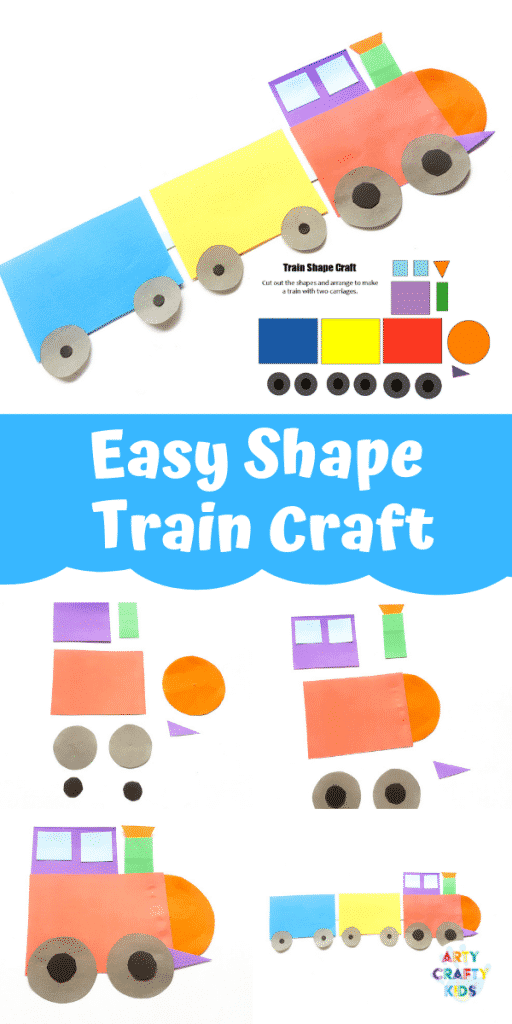 Arty Crafty Kids Club
Creative and playful Art & Craft Templates
How to Draw Guides, drawing prompts and pre-writing Line work
Colouring pages & Seasonal activity booklets
Perfect for Educators and Parents, with new content added weekly!
Join the Arty Crafty Kids Club and gain access to our exclusive collection of art and craft templates and learning resources. Designed with parents, teachers and creative kids in mind, you will never run out of activities for the kids!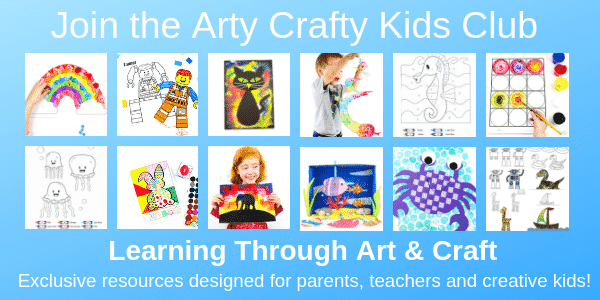 Latest Posts: