Today I have the pleasure of publishing one of three brand new Thanksgiving Turkey Crafts – Circle Print Turkey Craft!
Using our free turkey template, your Arty Crafty Kids can decorate their turkeys in a variety of fun and dynamic ways; exploring printing techniques to play with geometrics, adding tissue paper to work those fine motor skills or buttons for texture and body!
They could also combine all three methods to create one fabulous turkey!
This post explores the circle print technique and your Arty Crafty Kids are free to use their own creativity to make the turkey their own!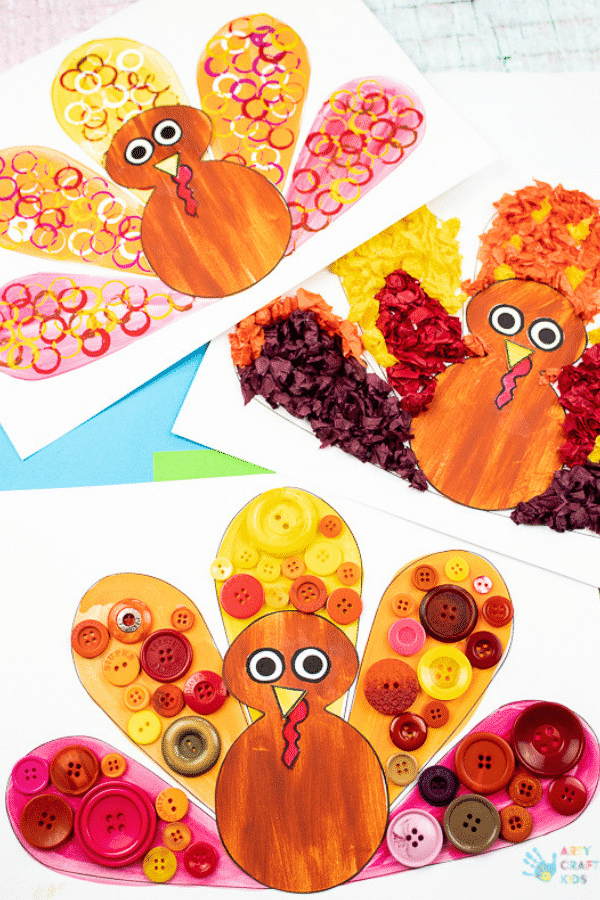 Circle Print Turkey Craft: Materials
White Cardstock
Circular printing objects – TP Rolls, paper straws, lego bricks etc
PVA Glue / Glue Stick
Paint
Scissors
Turkey Template:
Sign-up to our newsletter and we'll send the templates over!
The form can be found towards the end of this post.
You can also gain instant access by joining the
Arty Crafty Kids Members Area, where you can benefit from unlimited downloads, access to exclusive art & craft templates, colouring pages, how to draw guides,
activity booklets and much more!
Circle Print Turkey Craft: Tutorial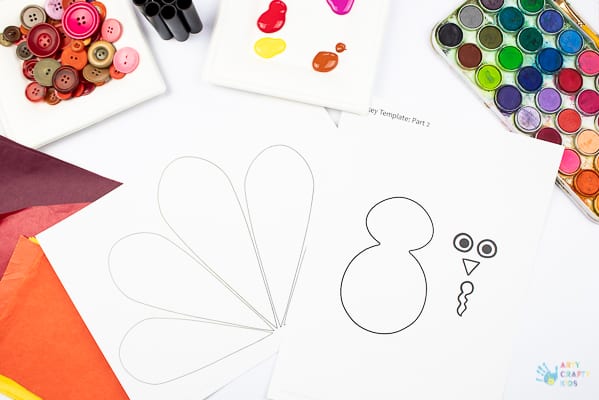 Step 1: Download the templates from the member's area or via the sign-up form found towards the end of this post.
Print the templates on white cardstock and gather the materials.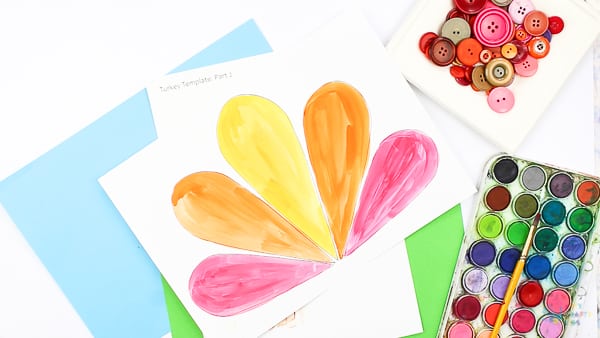 Step 2: Paint/colour both templates with your Arty Crafty Kids favourite medium.
This could be regular washable paint, watercolours or colouring pencils/pens.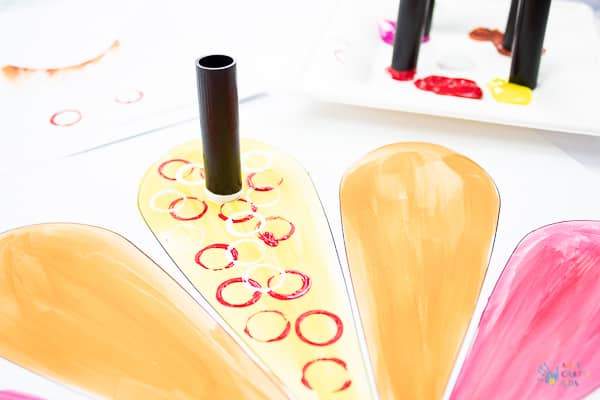 Step 3: As you can see from the image above, our circular objects are old plastic tubes we picked up at our local scrap store. If you cannot get hold of tubes, pen lids or bottle tops could also work.
Once your Arty Crafty Kids have their circular items, simply dip the object into the paint and press it firmly down onto one of the painted turkey feathers.
With every fresh application of paint, we printed on to a piece of scrap paper before printing on the turkey. This helped to disperse any formed bubbles and remove excess paint.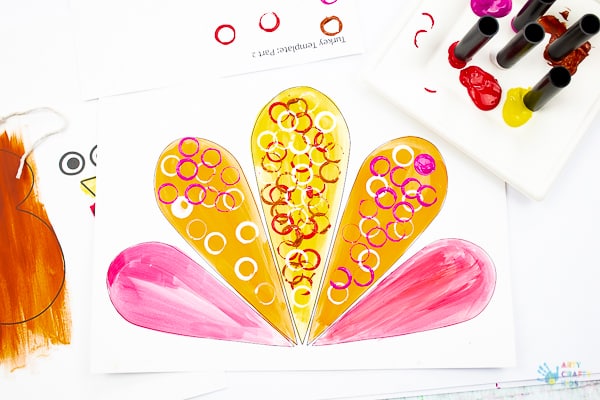 Step 4: Fill the feathers with overlapping circles of different colours. They could be Autumn shades of orange, red and brown or multi-contrasting colours.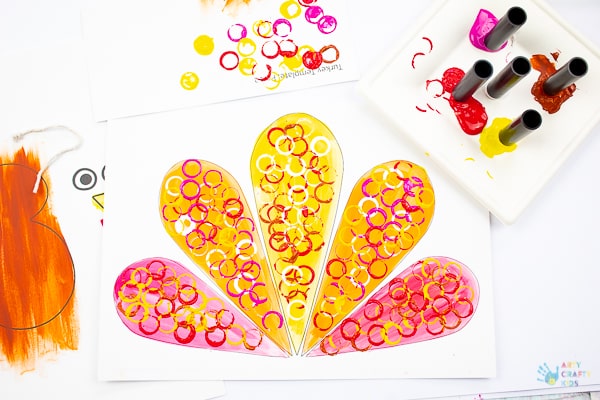 Step 5: Continue printing until the feathers are complete.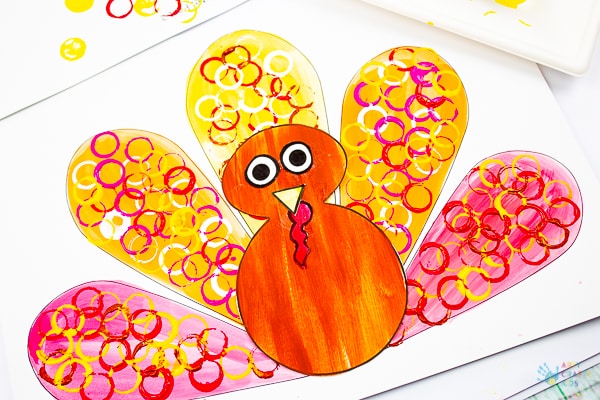 Step 5: Cut out the remaining Turkey elements and assemble to form a face.
Glue the completed body to the centre of the printed feathers.
[fruitful_sep]
To access the template, sign up to our Arty Crafty Kids Club newsletter and get art & craft, club membership and Arty Crafty Box updates!
This template and many others are also available in our Arty Crafty Kids Club Members Area Sign Up Here
[fruitful_sep]
I hope your Arty Crafty Kids enjoy using the circle print technique to create their turkeys.
This Circle Print Turkey Craft is one of three new Thanksgiving Turkey crafts featured on Arty Crafty Kids.
Using the same Turkey Template, your Arty Crafty Kids can also make a Button Turkey or /and Tissue Paper Turkey!
Perhaps they can make an entirely new turkey using difficult mediums and painting techniques!
Pin for Later!