This super cute 3D Paper Apple Craft is simple to make and looks really effective! To create this fun craft, you will need some brightly colored card, glue, scissors, a pencil and our printable apple template.
We're heading in to fall and harvest is on the way. Apples sometimes get overlooked but actually, they're amazing! Lots of different colors and varieties, all yummy and healthy too! If you're looking for something to get you ready for apple picking season then give our 3D Paper Apple Craft a go!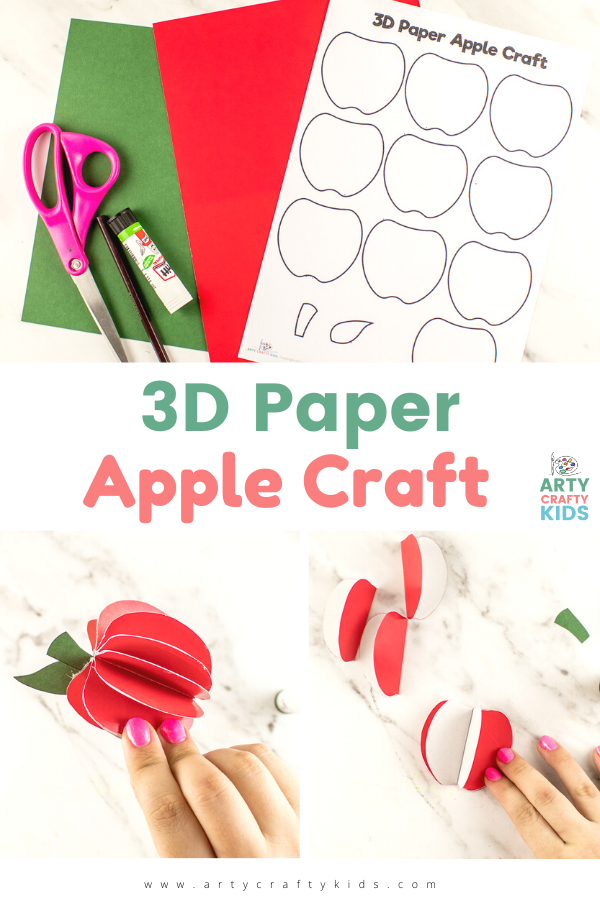 Our 3D apple template is simple and easy to put together. We've chosen to trace the template onto colored card but you could always try experimenting with different coloring mediums directly on to the template if you don't have card to hand. However you decide to create your 3D apples, they will look brilliant on display! Perhaps they could be hanging on a tree backdrop, or used as desk decorations!
3D Paper Apple Craft
The process of carefully cutting and sticking elements together is great for developing fine motor skills and takes concentration! This is the perfect craft for youg children as it is simple enough, with repetitive steps and only a few materials required.
Materials
Printable 3D Apple Paper Craft template
Colored card
Glue stick
Pencil
Scissors
Download the 3D Paper Apple Craft:
The '3D Paper Apple Craft' template is available to members of the Arty Crafty Kids club.
Members will need to log in to access the templates: https://www.artycraftykids.com/product/3d-paper-apple-craft/
Not a Member?
Watch the 3D Paper Apple Craft Tutorial:
Let's Make a 3D Paper Apple!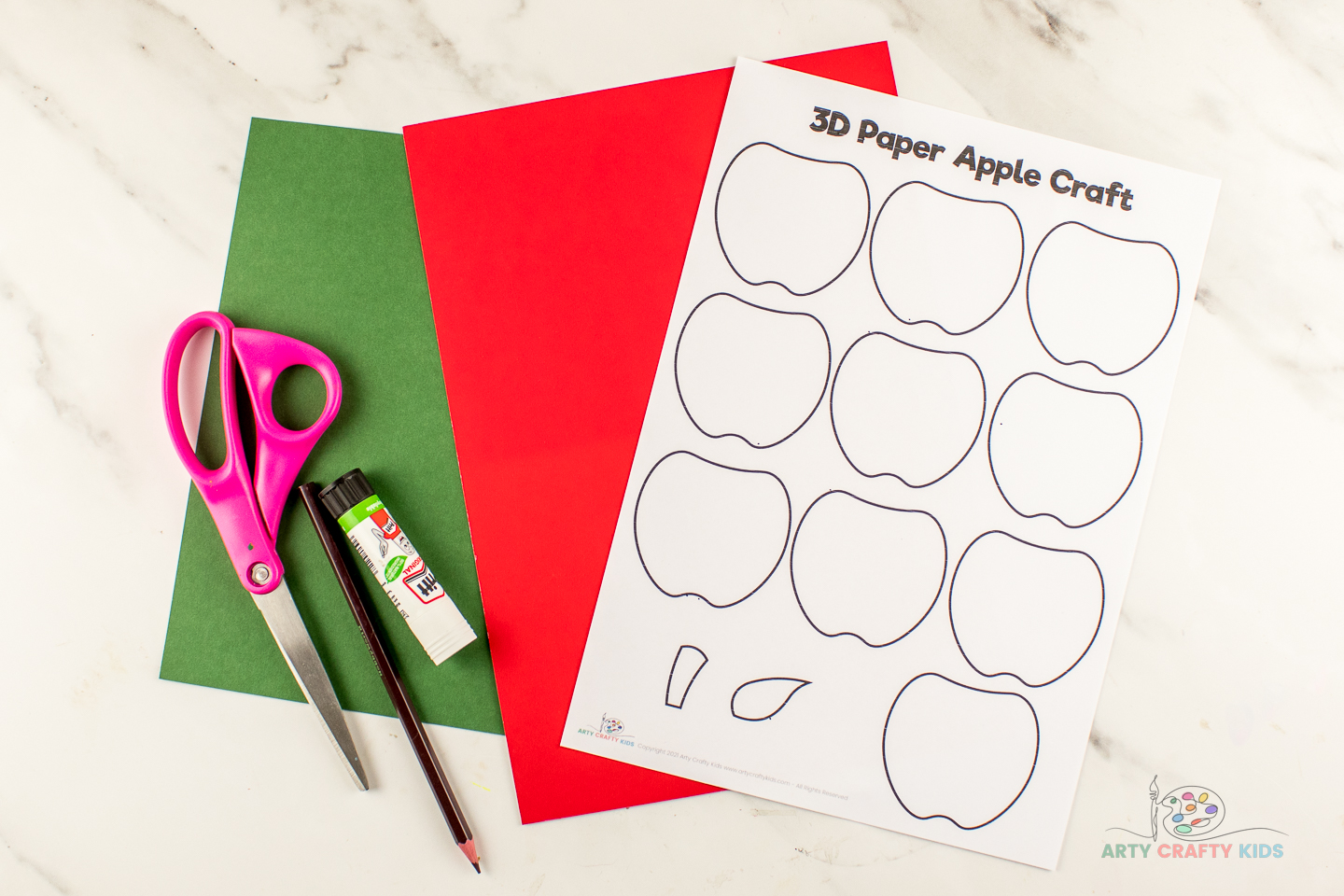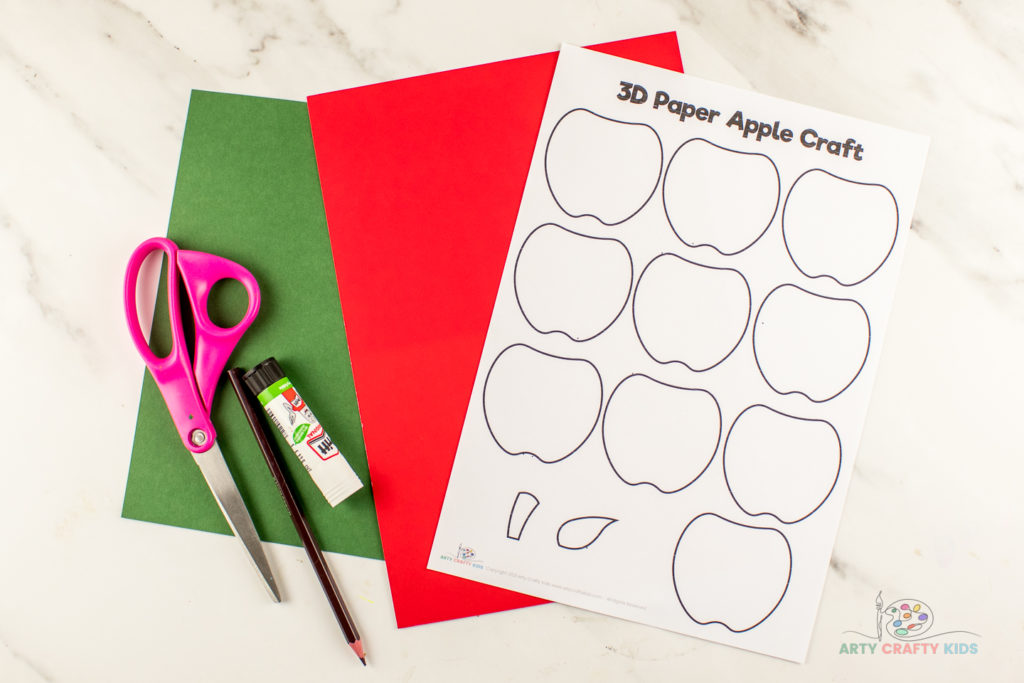 Gather the Materials and Print the 3D Paper Apple Craft Template
Print out the template and gather the colored card stock. We have chosen to start the crafty process with a shiny red apple.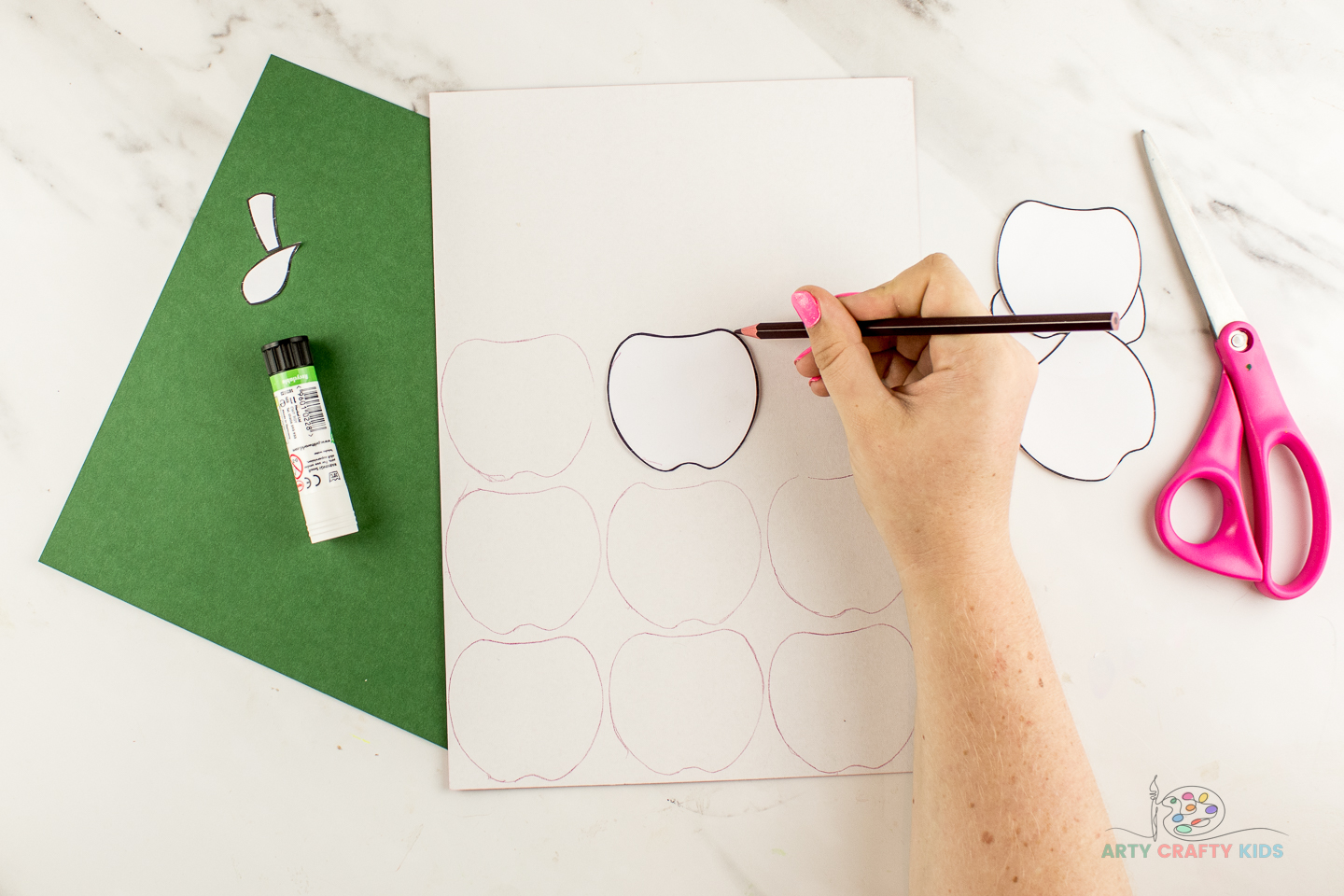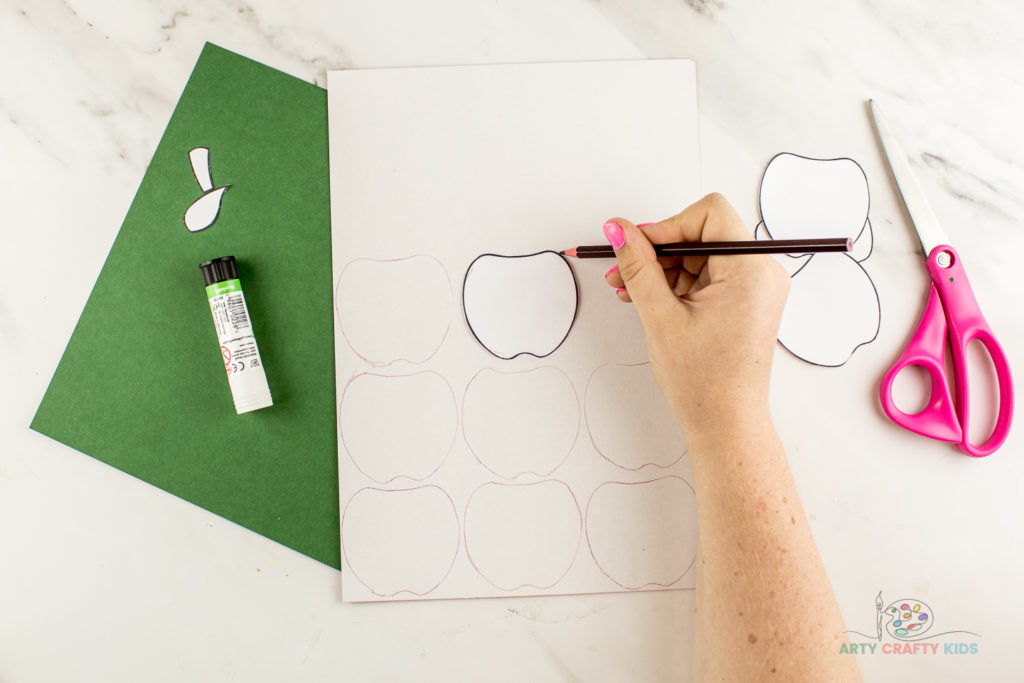 Cut out the Template Elements and Trace them
Cut apple elements and trace them onto the colored card. As a recommendation, each apple will require 6-8 traced apple elements. The apples can be created with less or more pieces – perhaps experiment to find the perfect number!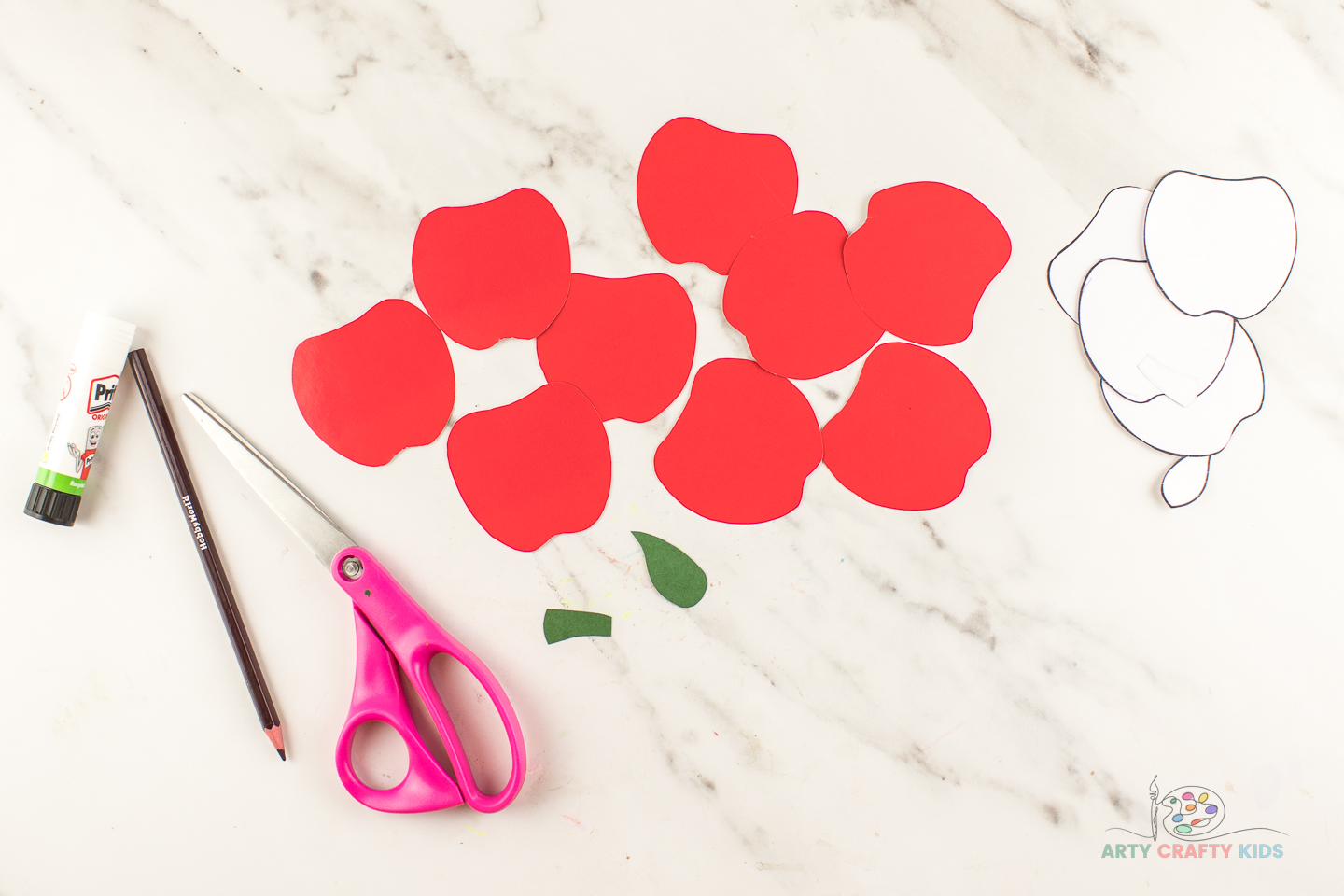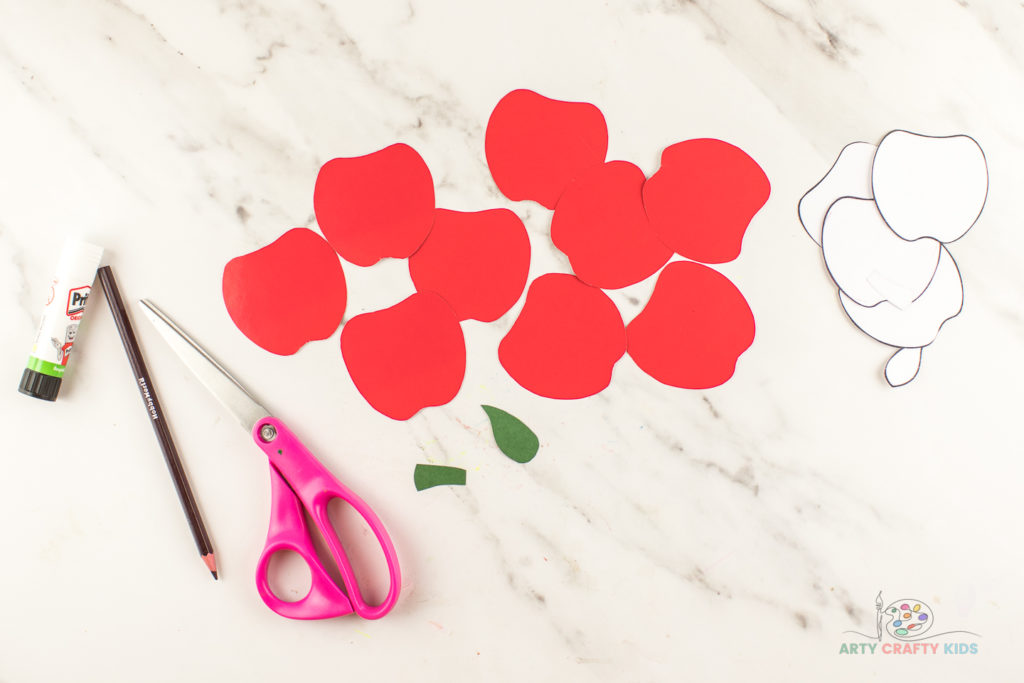 Cut out all of the Elements
Carefully cut out all the elements – 2D apple shapes, a stalk and a leaf.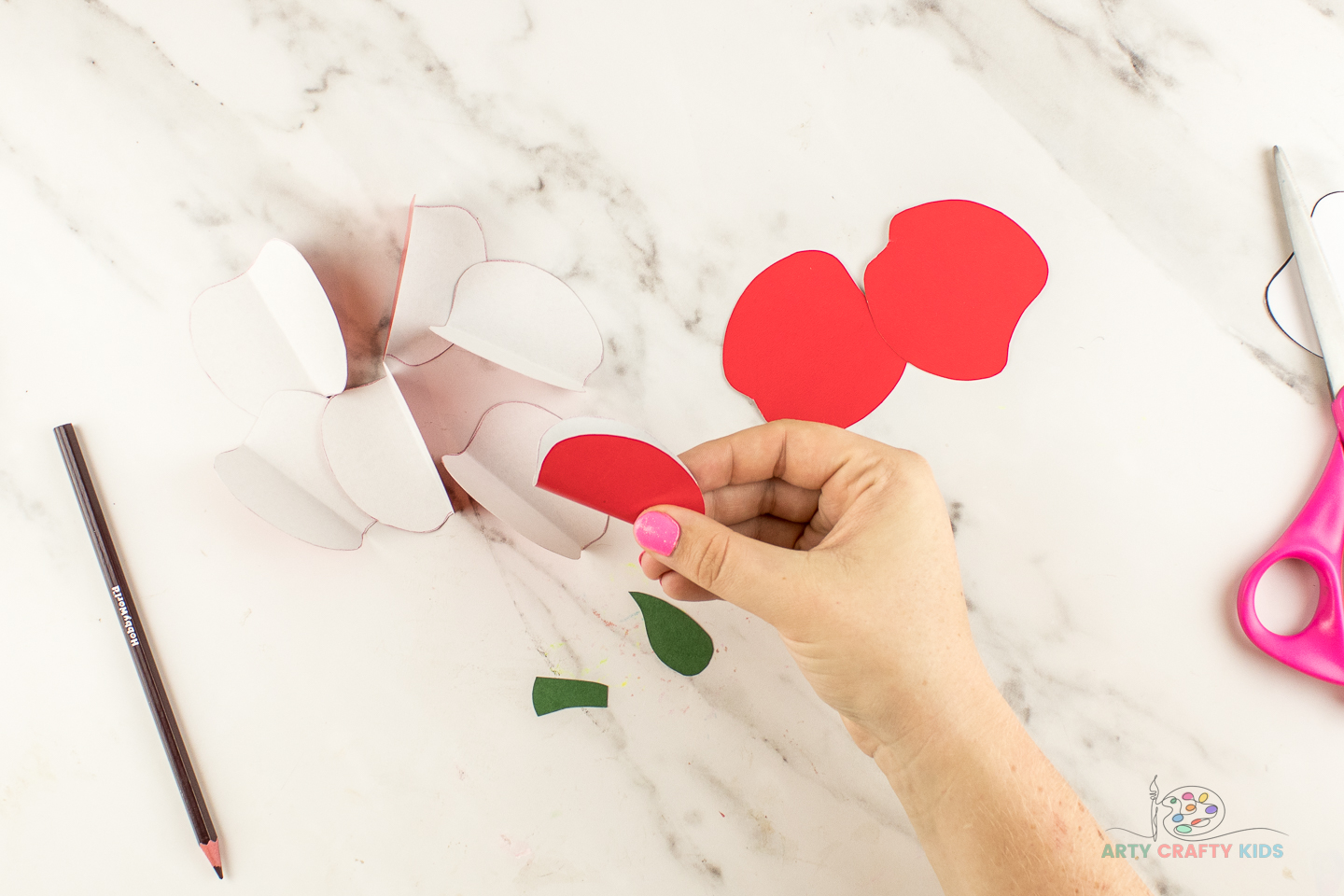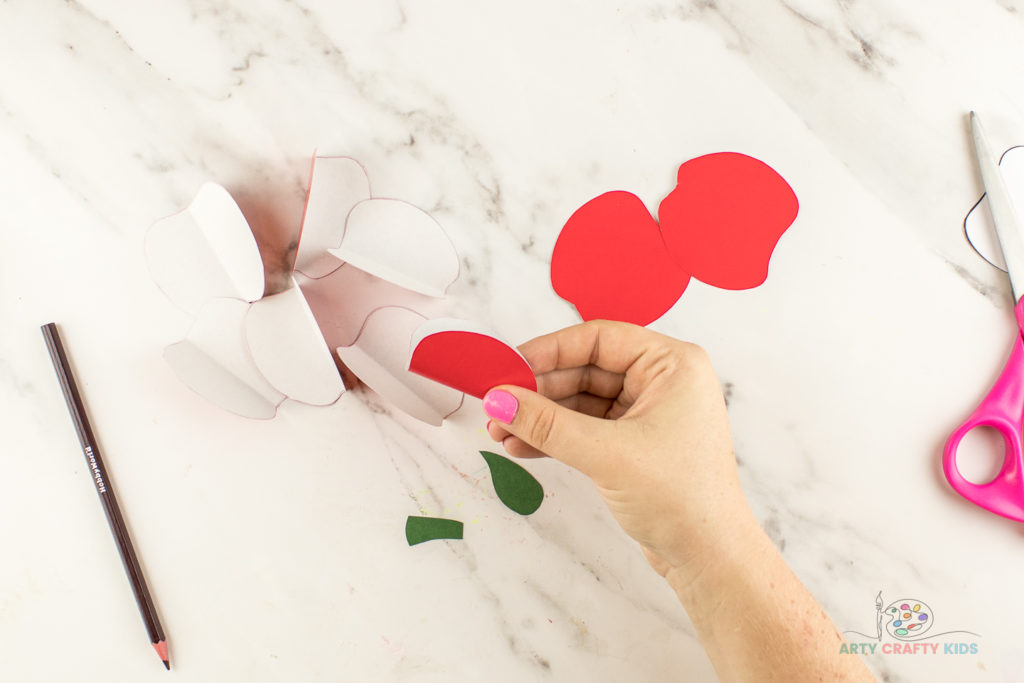 Fold each Apple shape in Half
Fold each piece of apple in half.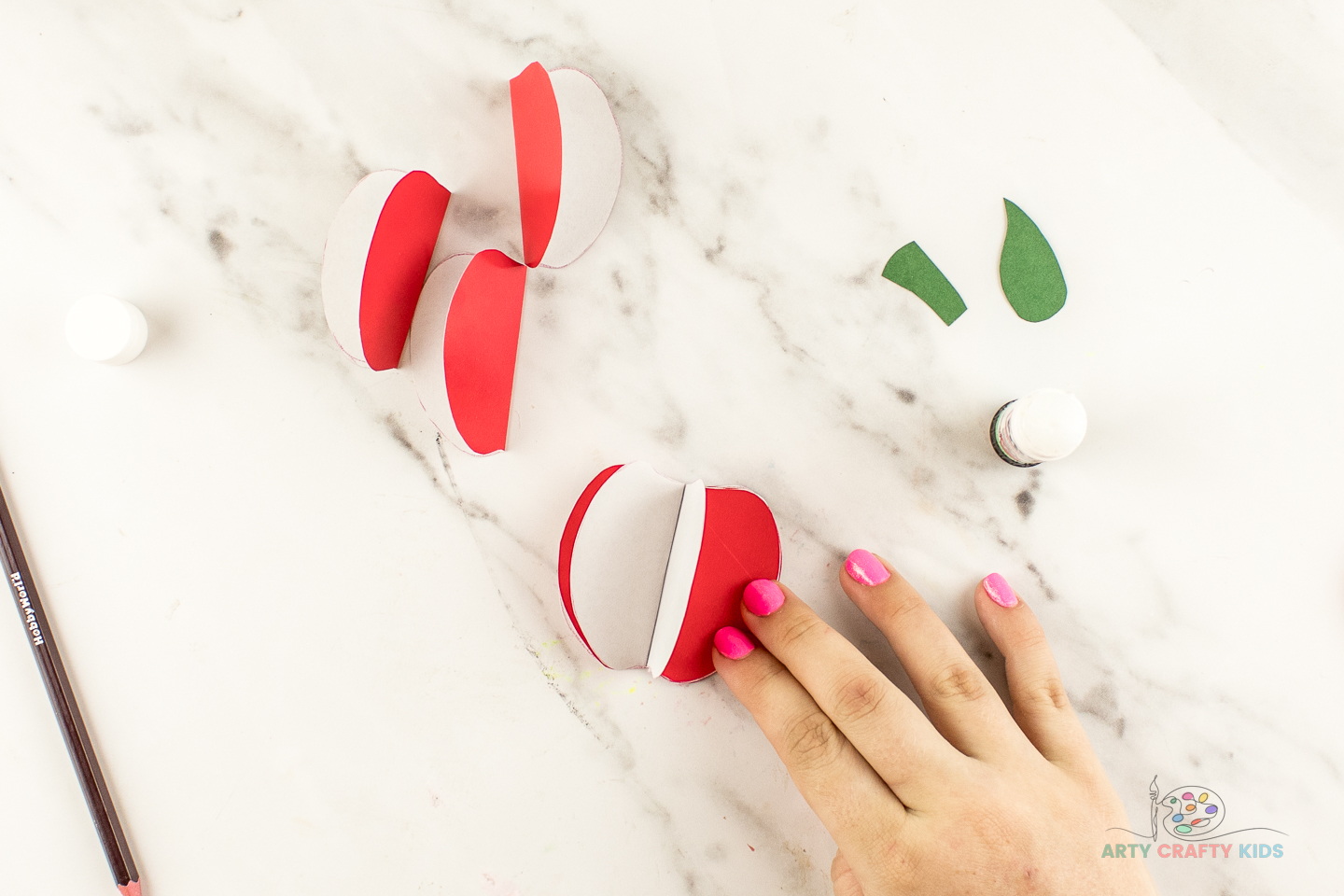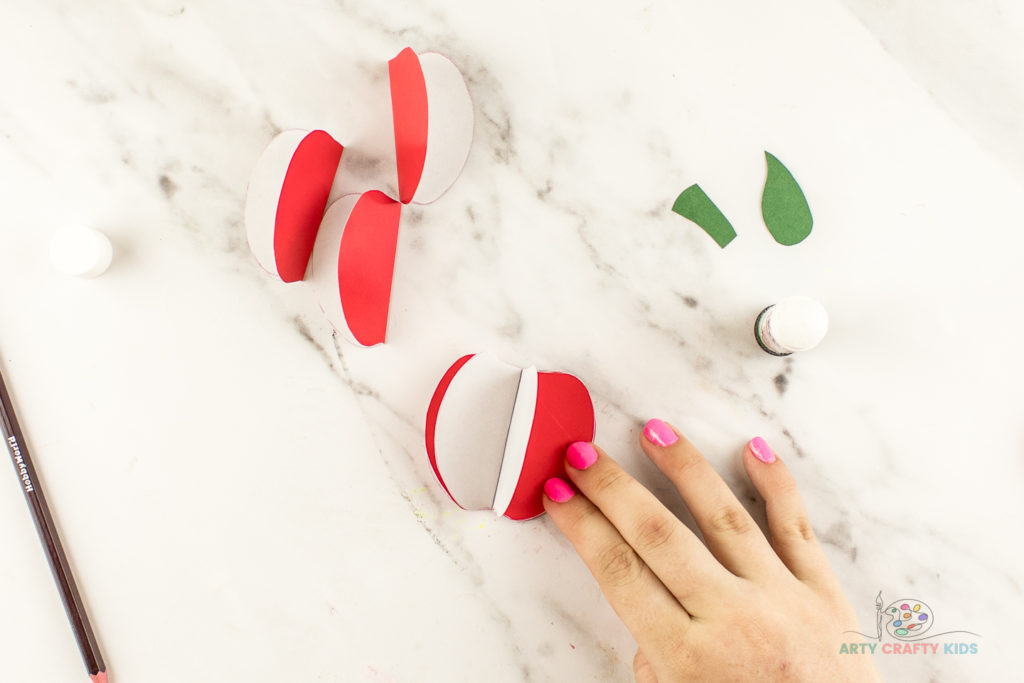 Glue the Apple Shapes Together
Apply glue to half of one apple shape and then another one side of a folded shape on top.

Continue layering in this pattern.
Glue on the Stalk and Leaf
Once all the apple pieces have been used up, glue the stalk and leaf to the top of the apple.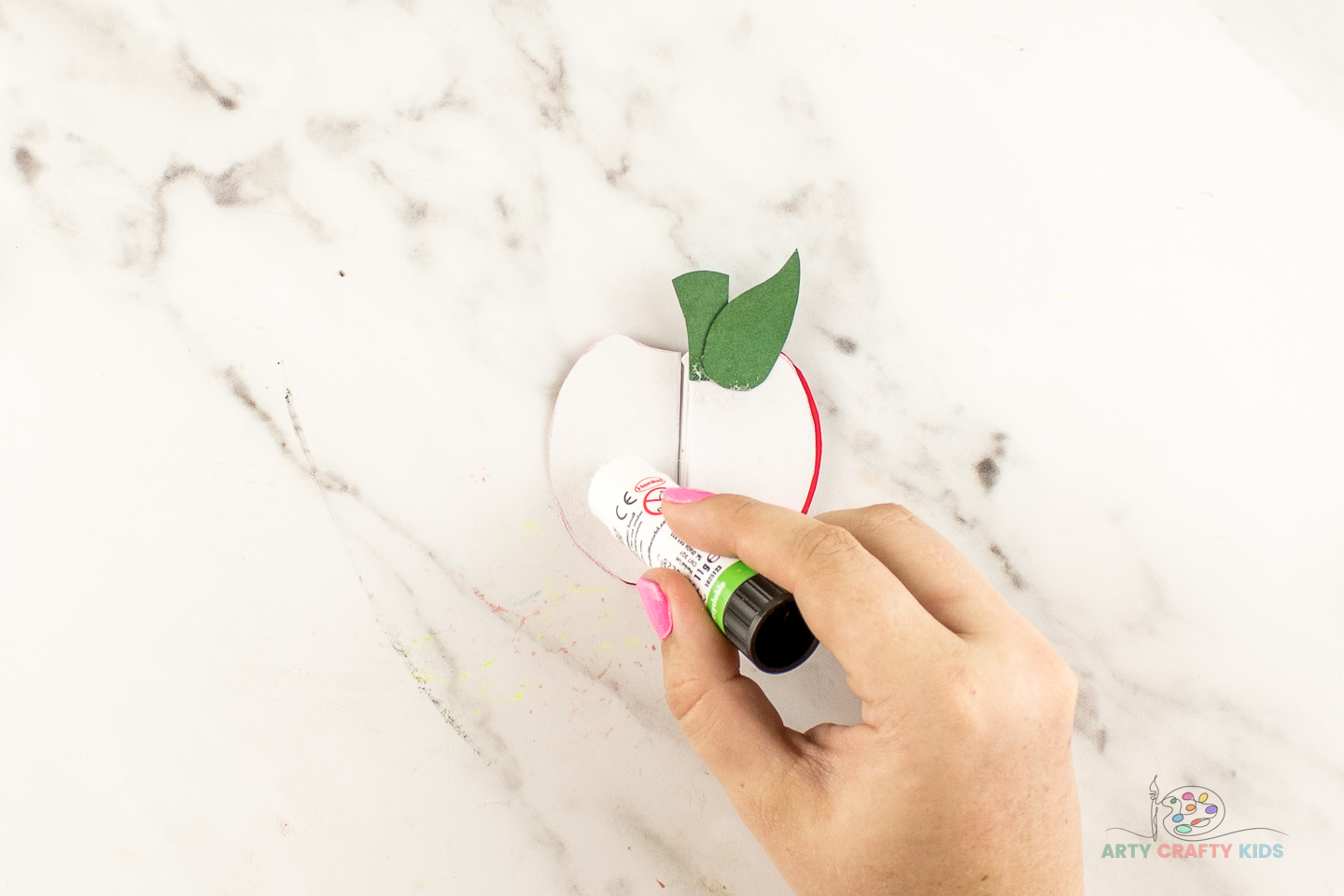 Glue the last Apple Shapes Together
Apply glue to the last half of the apple and pull it round to meet the opposite half of the apple. Hold each side together for a few moments to make sure they stick.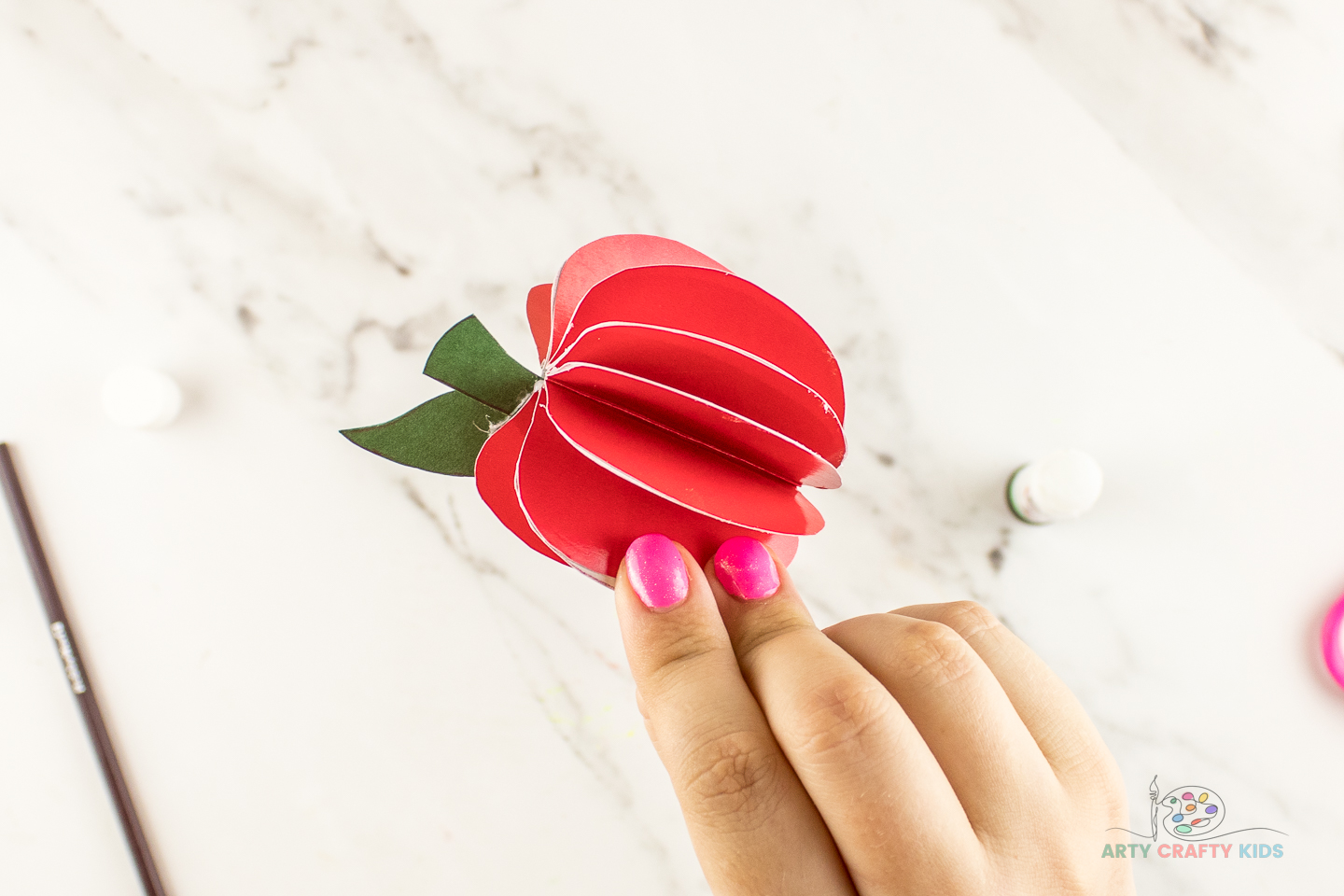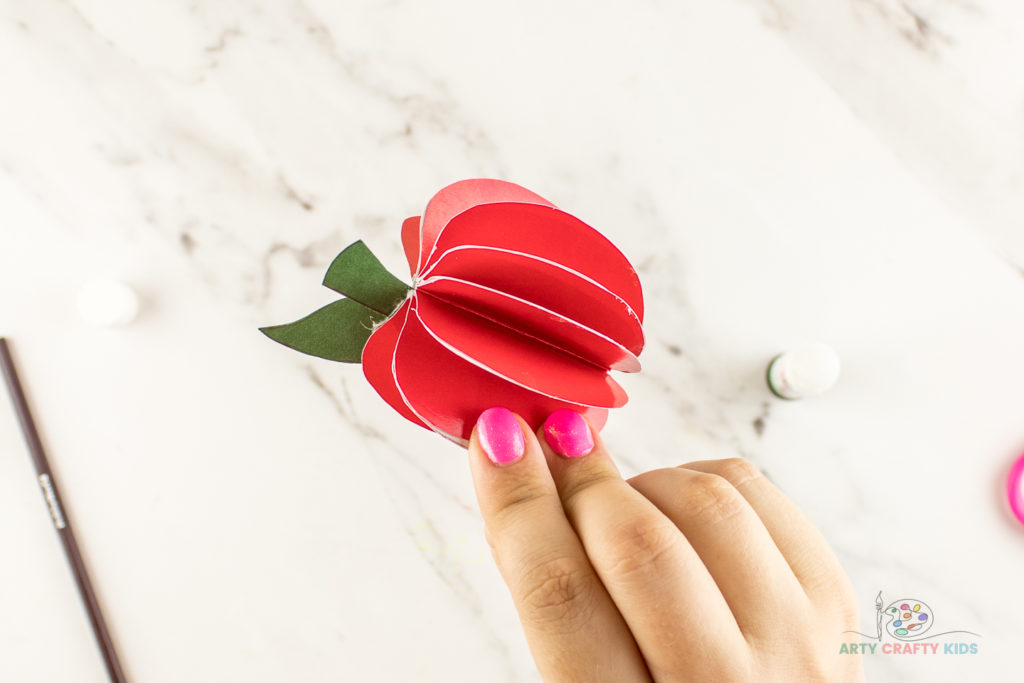 The 3D Paper Apple Craft is Complete!
Your 3D paper apple is finished! As these are super simple and fun to make you could experiment with different colors to create a whole display of beautiful, ripe apples.
We'd love to see the wonderful creations you make so please share them with us on social media.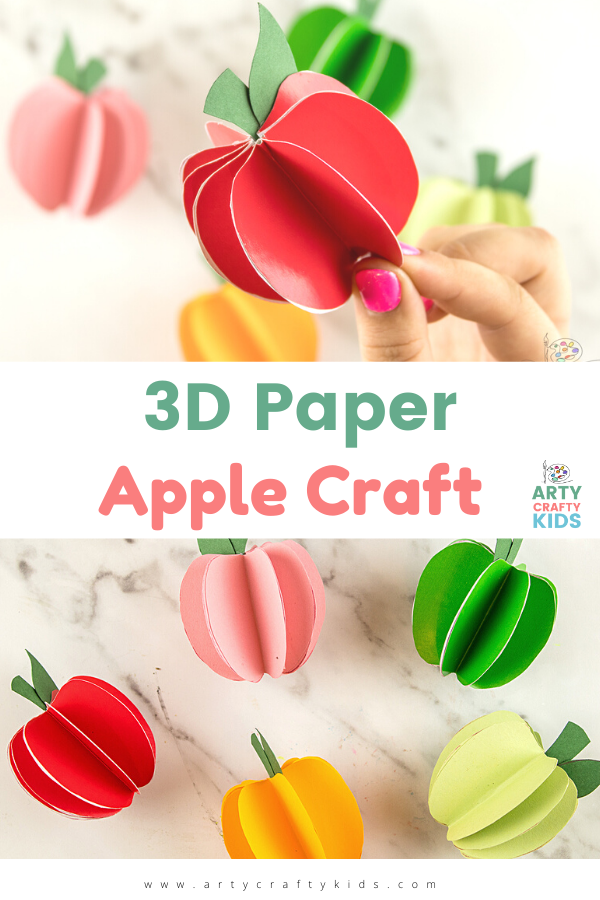 More Printable Arts and Crafts for Kids