There's a certain charm about hand drawn coloring pages. The combination of irregular lines and free flowing design, not only makes them unique, but interesting too and I hope you can see that a oodles of love was poured into this gorgeous Valentines Love Tree Coloring Page.
I love it, my kids love it and I hope you love it too!
And as a fun extra, you can also download our Valentines Love Tree as a Valentines Day Coloring Card.
Handy Tools for your Valentines Love Tree Coloring Page
This post contains affiliate links to recommended products. Thank you for your support!
Colouring has become one of my favorite past-times and when you're downloading one of our free printables, I would recommend using quality paper. It will enhance the vibrancy of the colors and your pencils will be easier to blend, especially if you decide to use a water-soluble pencil or fancy exploring Inktense ink pencils.
To create depth and shade, my weapon of choice is a basic blendable pencil and you don't need to be anything more than a novice to use them!
It's all about sitting down, relaxing and allowing yourself to enjoy the flow of coloring without worrying about technical aspects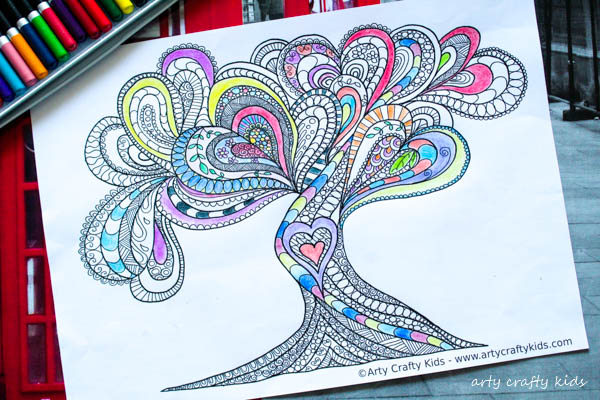 Top Picks!
Paper:
Heavy Weight Paper
Watercolor Paper ( for water soluble pencils)
Pencils:
Blendable Coloring Pencils
Watercolor Pencils
Inktense Ink Pencils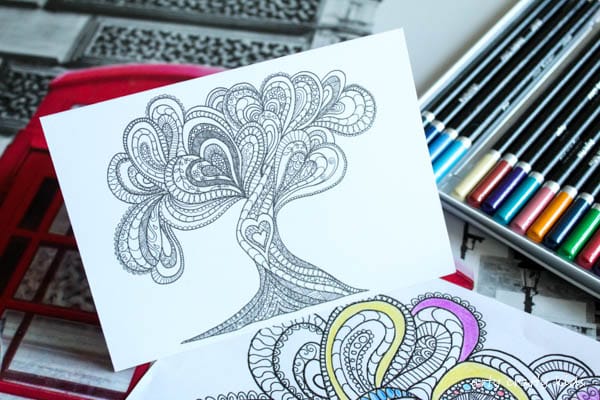 To download your love tree, simply click on the 'ADD' buttons and follow the on-screen instructions!
A6 Valentines Love Tree Coloring Page
TIP: Use an A5 piece of card to fold over to create an A6 card.
Blank cards and envelopes can be bought via amazon here
For more coloring pages and cards for Valentines, take a look at our collection of Heart Coloring Pages!
Pin for later!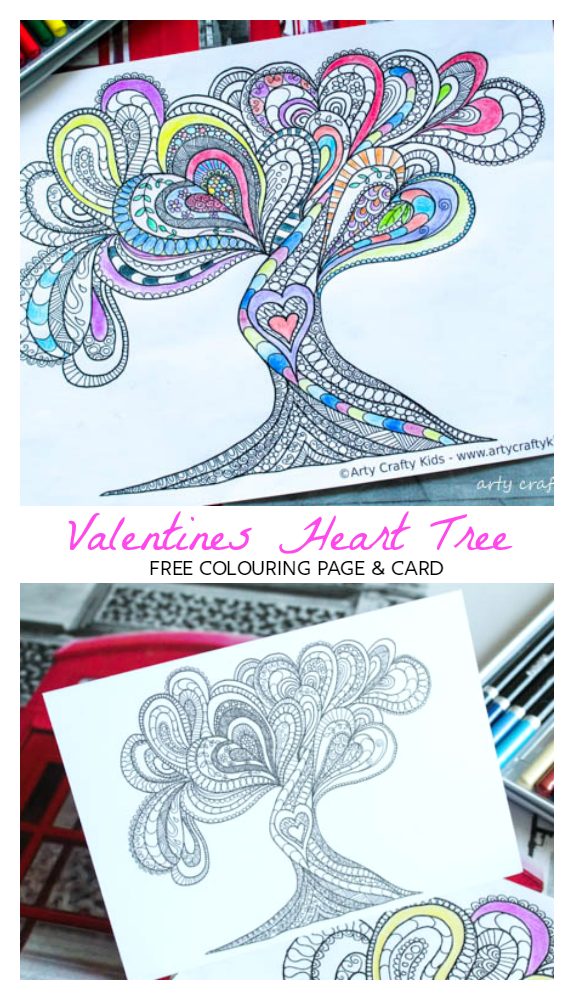 Please note that our printables are copyrighted material and are to be downloaded for personal use only. The images must not be altered or redistributed in any way without prior permission. For more information, see our copyright statement.