This 25 page NO-PREP Ocean Coloring Book for Kids will have your Arty Crafty Kids coloring, counting and practising their tracing skills.
As Spring moves into the Summer, these ocean worksheets will fit snugly into an 'under the sea' or 'ocean animal' topic, and all children need are their coloring pencils!
Downloading the Ocean Coloring Book for Kids
Login to the Arty Crafty Kids members area to download and print the activity book. Already a member? login here and search Ocean Activity Book!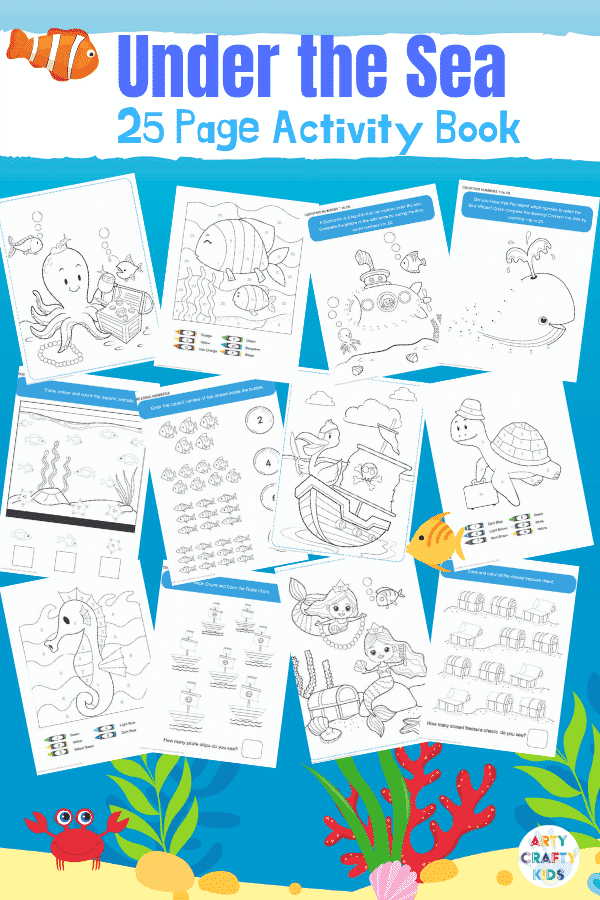 The Ocean Coloring Book for Kids
This fun-filled ocean activity book pairs coloring with numbers, to add an educational twist to the worksheets.
I loosely call them worksheets, as they're so cute and fun, kids will not even realise they're learning!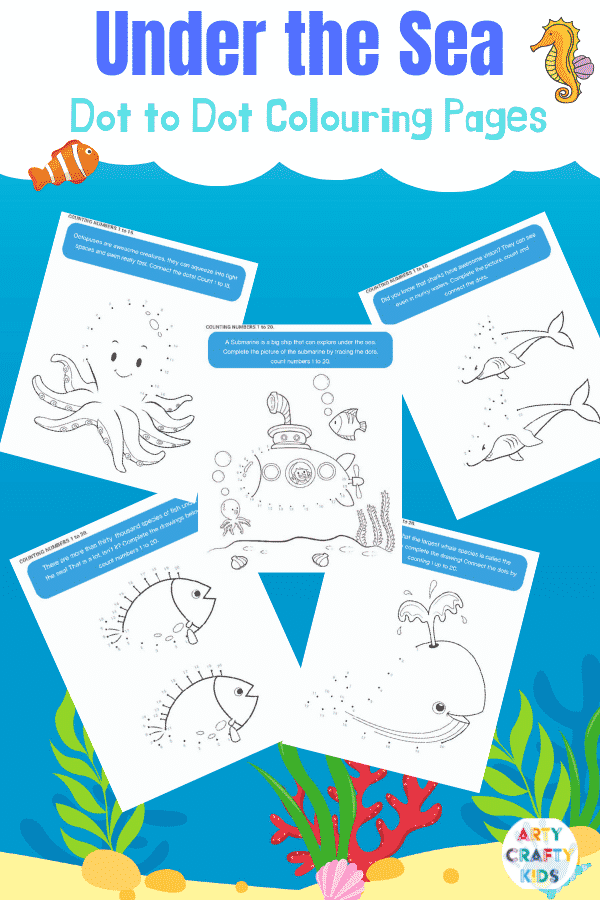 Under the Sea Animal Dot to Dot
These adorable under the sea themed dot-to-dot colouring pages start with numbers 1 to 10 and progress up to 20.
Connect the dot printables are great for enabling young children to practice their number skills and once complete, they can fill their creations with colour!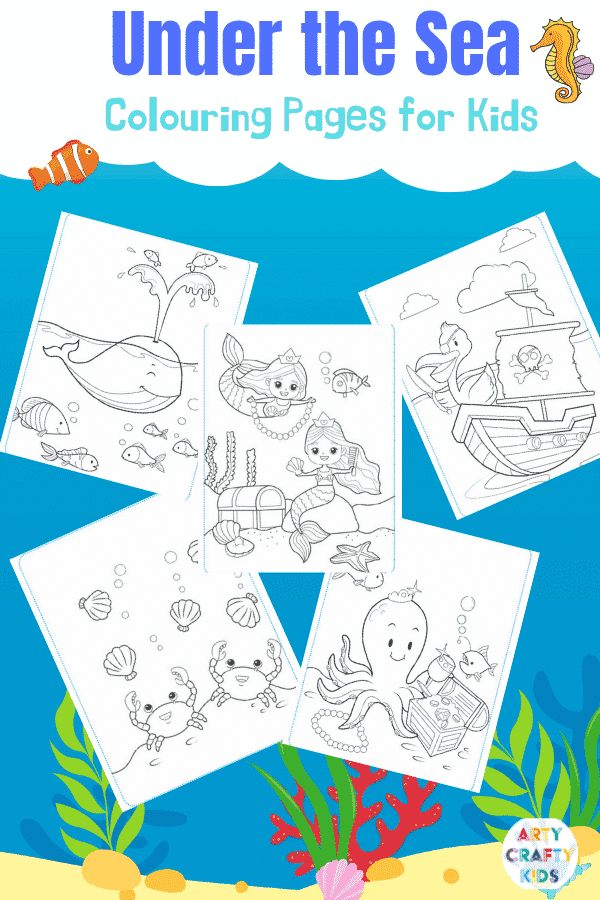 Ocean Coloring Pages
Arty Crafty Kids have a choice have five under the sea themed coloring pages to colour in (along with many others in our members area).
Use coloring pencils, pens, crayons or even try watercolor paint.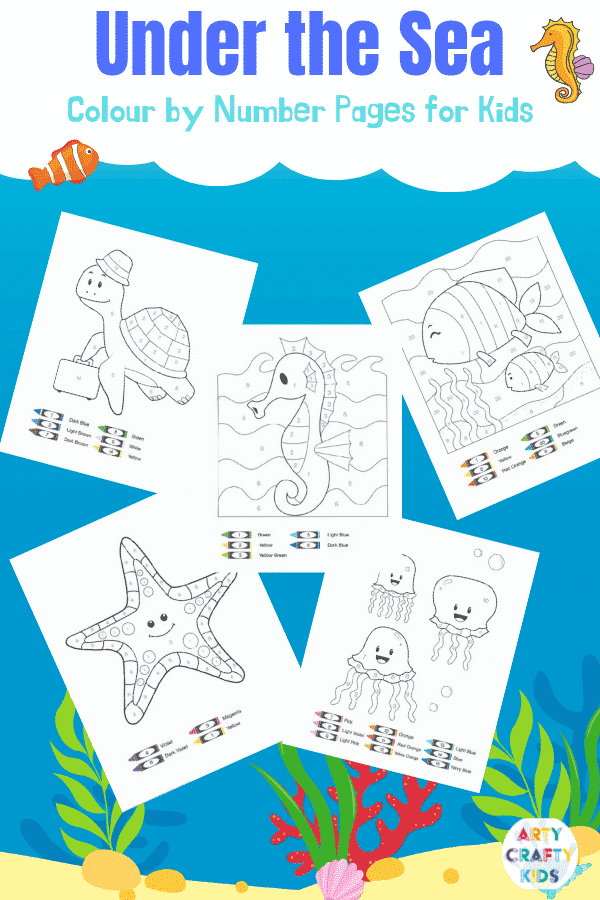 Color by Number Ocean Animals
Kids learn best when they're having fun and these color by number worksheets give children the opportunity to learn number recognition while they colour.
Our color by number work sheets extend beyond the regular red, blue and yellow shades and introduce violet, magenta, dark and light blue to Arty Crafty Kids vocabulary and palette.
For these pages, I recommend using a big box of crayola crayons and see if children can match the crayons with the colors on the worksheets.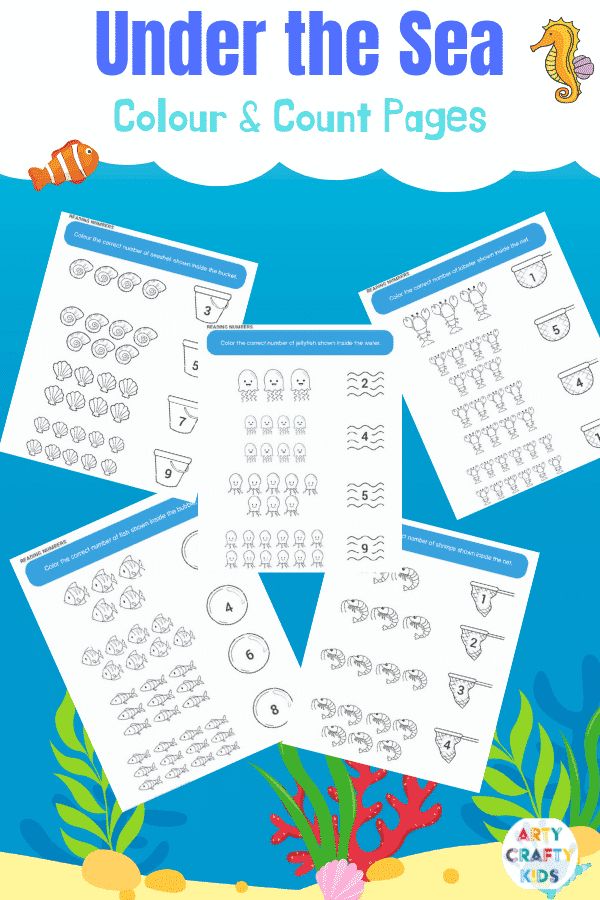 Under the Sea Color and Count
With an ocean animal theme, these educational number pages are perfect for both the home and classroom.
Our count and color printables are designed to enhance the connection between the written number and quantity.
Children will need read the numbers and colour in the correct number of ocean animals.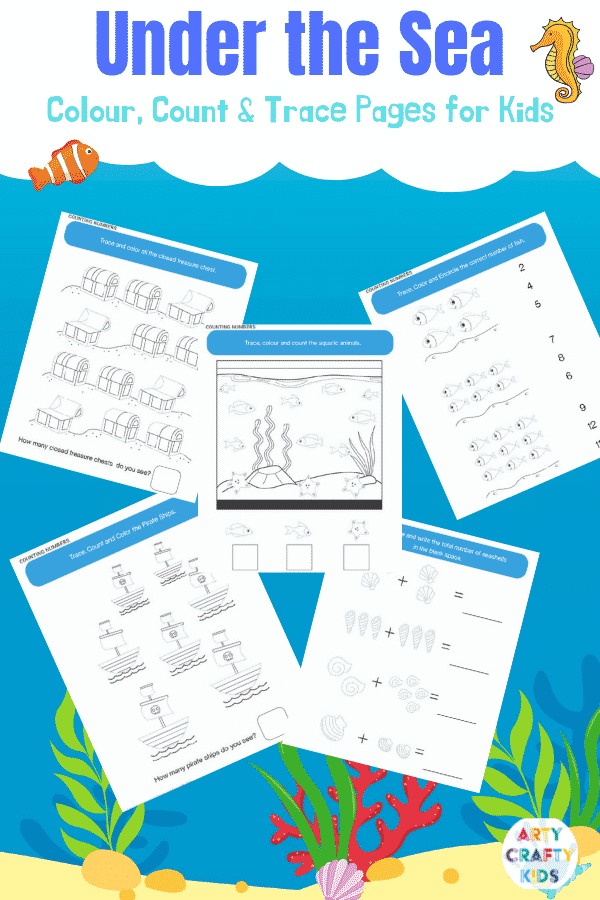 Under the Sea Color, Count and Trace
Follow the Lines, Count and Color – these pages have it all!
Arty Crafty Kids are given a fine motor work out with the follow the line elements to complete the pictures.
They're then asked to count, fill in the missing numbers and try some simple addition.
To use again and again, try laminating these pages to keep the fun going!
Happy Coloring!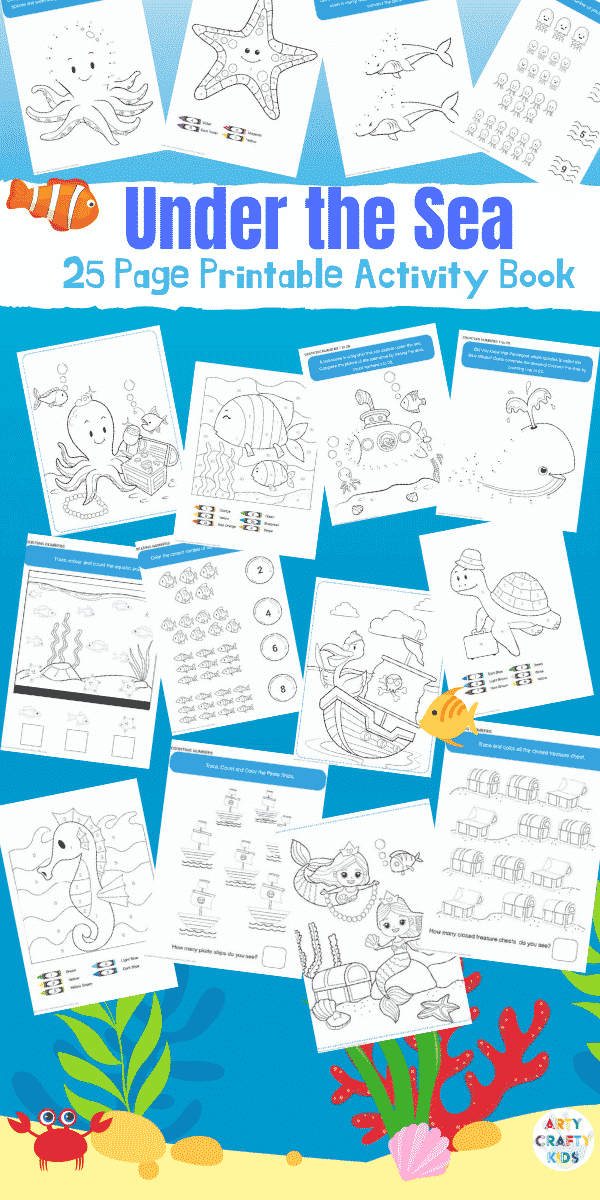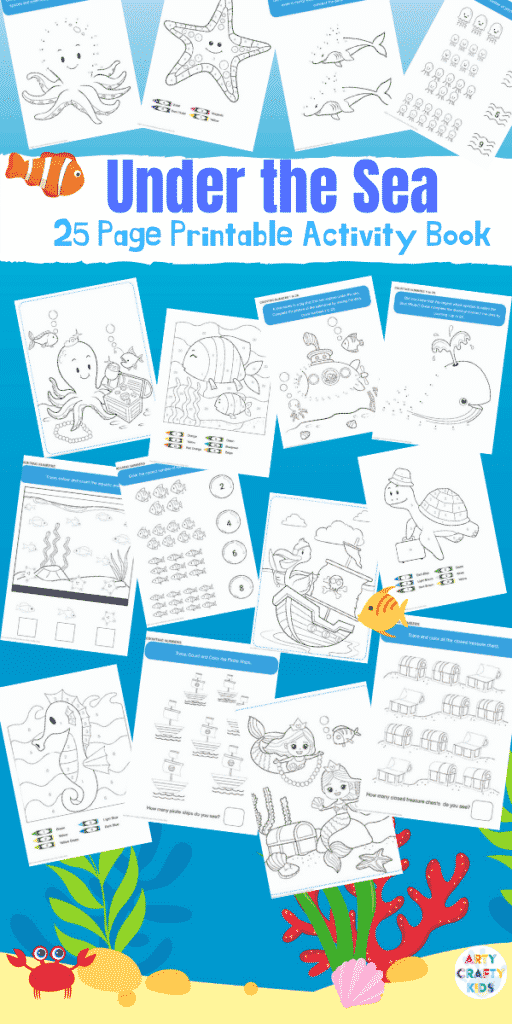 Printable Ocean Coloring Book for Kids
To download and print the ocean coloring book for kids, you will need to join the Arty Crafty Kids club!
Arty Crafty Kids Club
Creative and playful Art & Craft Templates
How to Draw Guides, drawing prompts and pre-writing Line work
Colouring pages & Seasonal activity booklets
Perfect for Educators and Parents, with new content added weekly!
Join the Arty Crafty Kids Club and gain access to our exclusive collection of art and craft templates and learning resources. Designed with parents, teachers and creative kids in mind, you will never run out of activities for the kids!
Latest Posts