This month I've joined a group of incredibly talented coloring enthusiasts to create a new butterfly themed coloring page as part of a monthly challenge, and oh my goodness you're in for a treat! As well as my own detailed butterfly coloring page, you will have five more stunning butterfly designs at the bottom of this post to download for FREE!
I loved creating this butterfly coloring page, adding an abstract and slightly obscure element that I hope you will enjoy!
My kids love to critique my coloring pages and sometimes, they can by brutal. In this instance, my six-year old looked over my shoulder as I doodled and asserted that my sketch didn't look anything like a butterfly! I simply smiled and carried on. After a moments quiet, she added "it doesn't look like any butterfly I've ever seen, but it's actually quite beautiful and I would love to see a butterfly like that in real life…"
I'll take that as her seal of approval.
What do you think?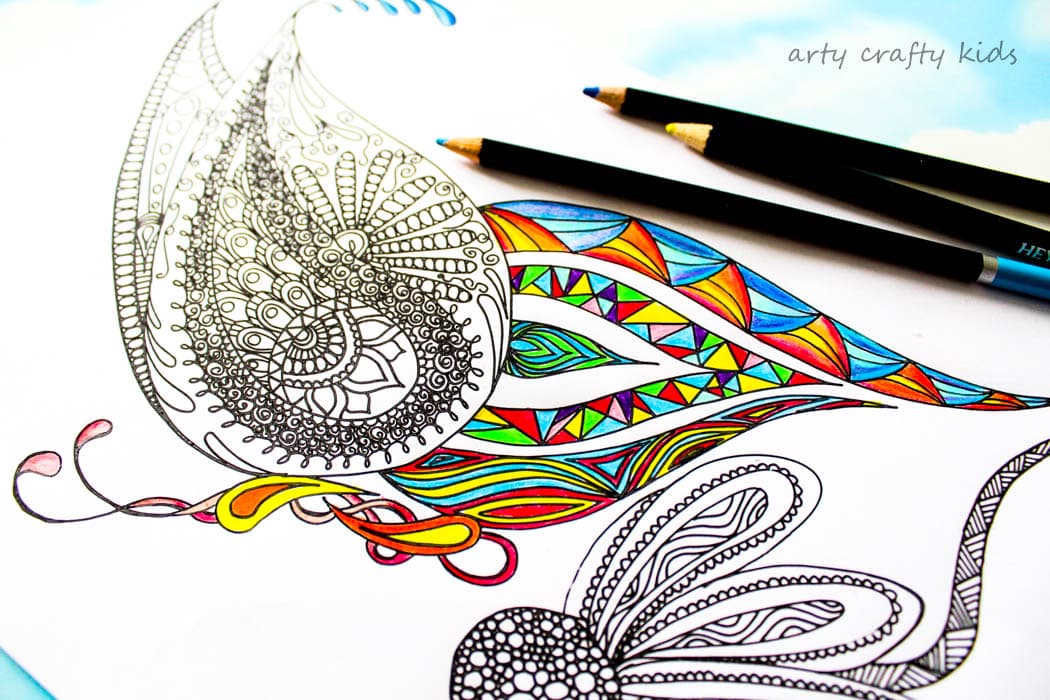 Detailed Butterfly Coloring Page
To download your free coloring page, click on the link below and follow the instuctions.
And be sure to return next month for the release of our next challenge – Turtles!
In the meantime, check out the other gorgeous butterfly themed coloring pages:
Paisley Butterfly Mask by Hattifant
Butterfly Coloring Page by Moms & Crafters
Butterfly Garden by Arts & Crackers
Butterfly Lady Coloring Page by Easy Peasy and Fun
Butterfly Coloring Page for Grown Ups by Trail of Colors
Pin for later!