Butterfly Life Cycle Color By Number Sheets: These playful color by number pages show all the stages of the butterfly life cycle, allowing children to engage in active learning as they progress through the coloring sheets, ordering and discussing the butterfly life cycle as they color. Once completed children will have a beautiful pack of butterfly coloring pages to put on display and will have a solid understanding of the butterfly life cycle.
What are the stages of a butterfly life cycle?
The adult butterfly lays an egg on a leaf.
That egg hatches into a caterpillar.
The caterpillar eats and grows.
Once the caterpillar is ready, it will create a chrysalis around itself.
Inside the chrysalis, the caterpillar will undergo a big transformation. This is called metamorphosis.
A butterfly will eventually emerge from the chrysalis.
The butterfly will flutter away and the cycle will begin all over again.
Butterfly Life Cycle Color by Number Sheets
As well as learning all about the butterfly life cycle, color by number pages are fantastic tool for reinforcing color and number recognition, as well as strengthening pencil grip and fine motor skills.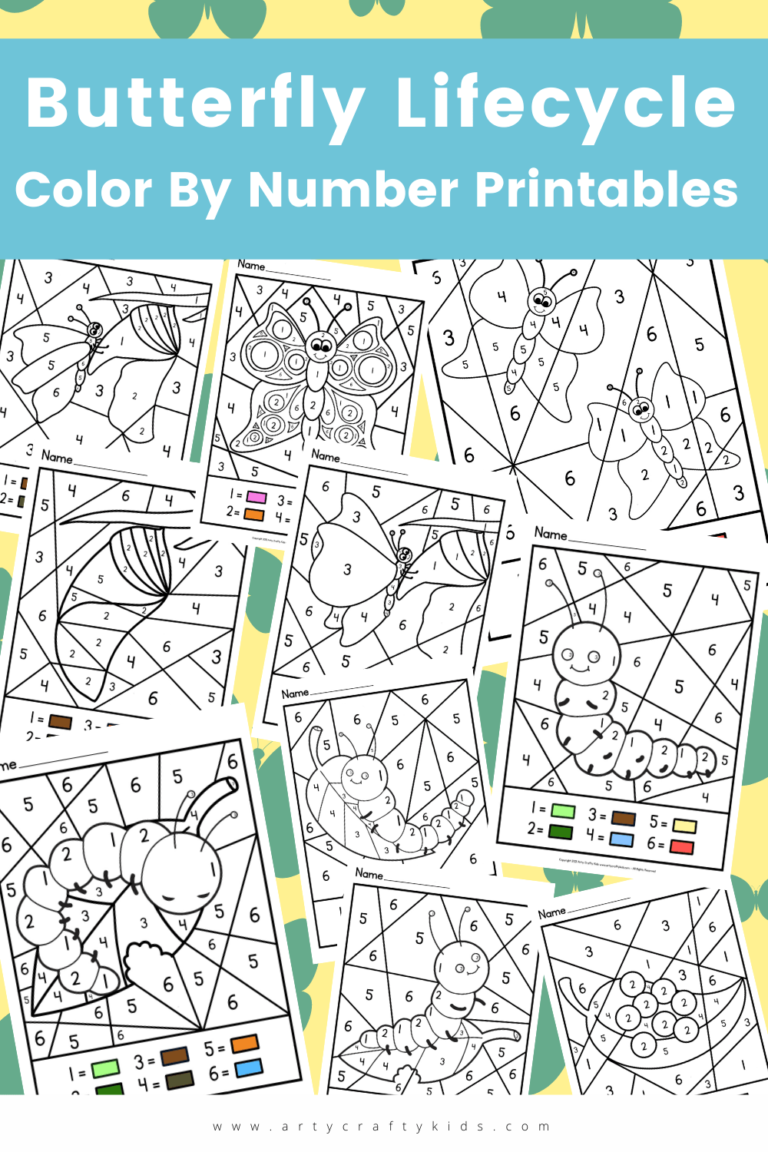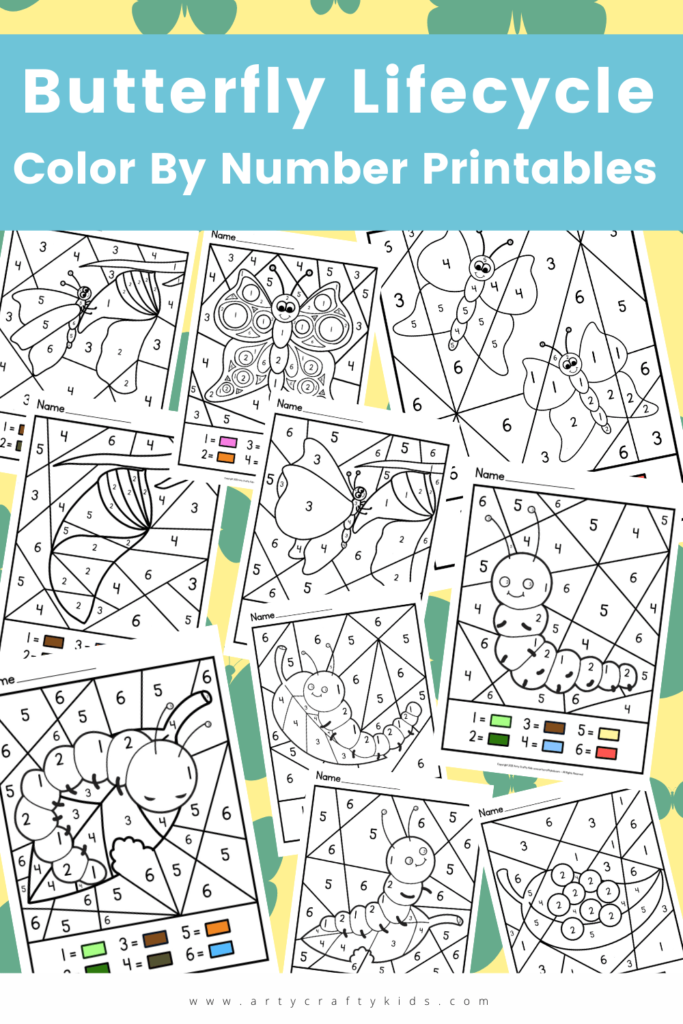 Each of these pages uses a palette of 6 different colours to create bright backgrounds and fun characters. Many of these pages share a similar color palette with some minor changes . This will help children to develop their color vocabulary and begin to explore shading; learning about simple color theory (light and dark) in a natural way while having fun, learning and enjoying some mindful quiet time.
How to Download the Butterfly Lifecycle Color By Number Printables:
This wonderful collection of Butterfly Color by Number Pages are available to members of the Arty Crafty Kids Club. Members may access the templates here ( remember to login!): https://www.artycraftykids.com/product/butterfly-life-cycle-color-by-number-pack/
Members will need to log in to access the templates!
Not a Member?
More Butterfly Printables: