10 Valentine's Day Colouring Pages: These colouring pages will give lovely Little's something to keep them creative on the cutest day of the year! Think outside the box and add patterns, love hearts and wild colours however you'd like! Why not mix it up and include some rainbows in the background!?
Although anyone is welcome to enjoy these pages, they are perfect for younger children, early years and preschool ages, as they are super cute, but also super simple.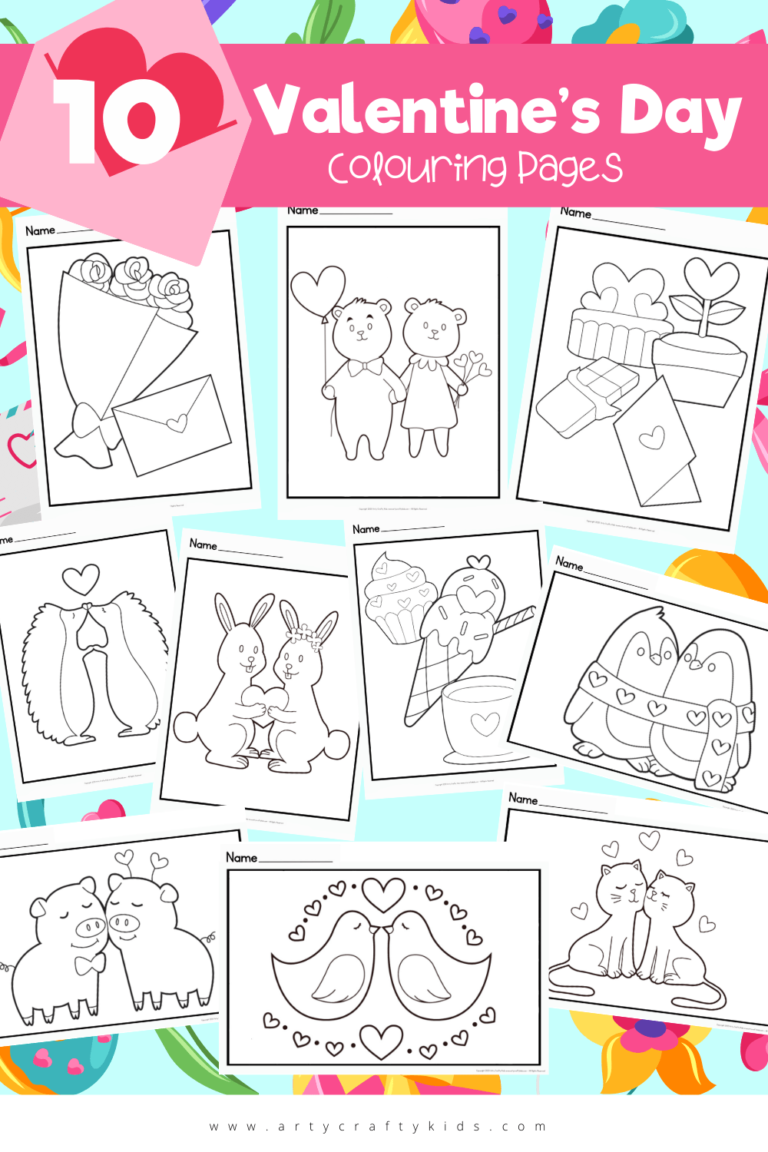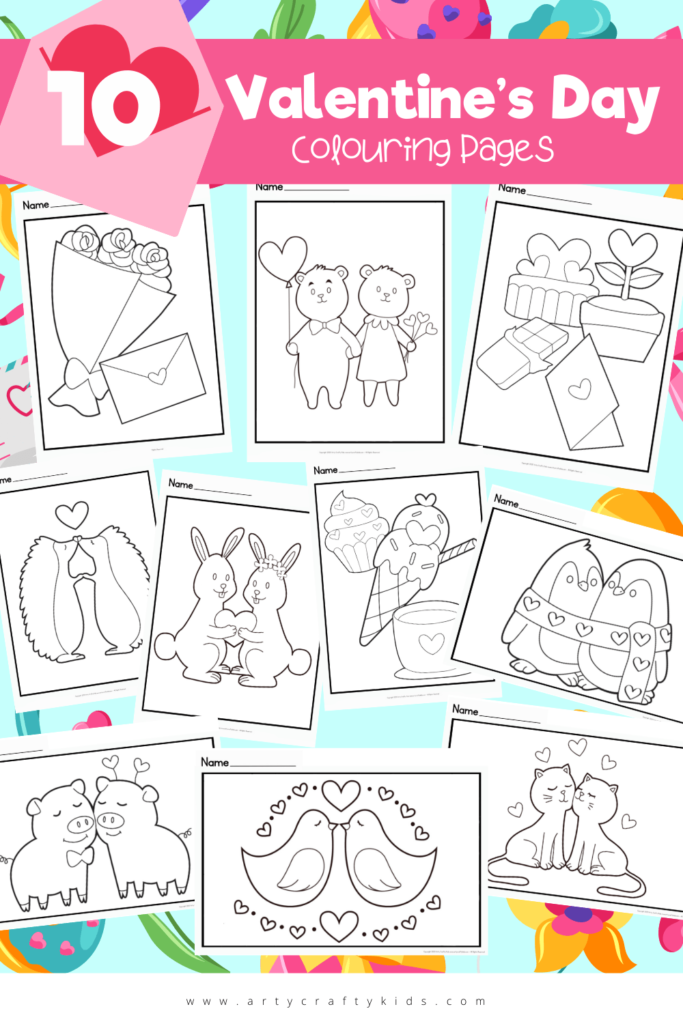 Featuring all your favourite Valentine's treats, chocolate, cupcakes, and heart candies, as well as some cuddly couples! These pages are bold and fun, and full of love.
Perhaps, if you're feeling super crafty these pages could even be turned in to unique gifts for Valentine's Day! Or decorations, coloured and hung up to spread the love.
How to Download the Valentine's Day Colouring Pages:
The collection of 10 Valentine's Day Colouring Pages is available to members of the Arty Crafty Kids Club. Members can access the template here (remember to login!): https://www.artycraftykids.com/product/10-valentines-day-colouring-pages/
Members will need to log in to access the templates!
Not a Member?
More Valentine's Day crafts for Kids:
For more Valentine's fun with the kids this cute season, take a look at these popular crafts.
Valentine Heart Bookmarks
A special Valentine Heart Bookmark set!

https://www.artycraftykids.com/product/valentine-heart-bookmarks/
Heart Balloon Card
Our Printable Valentine's Heart Card, inspired by Banksy's Girl with a Balloon, can be personalised with your child's fingerprints and photo to create a gorgeous keepsake card for Valentine's Day

https://www.artycraftykids.com/product/heart-balloon-card-group/
12 Fuzzy Valentine's Puzzle Pages
Download these 12 Fuzzy Valentine's Puzzle Pages for some cute, loved-up Valentine's Day! Featuring 4 different types of puzzle, these pages are challenging enough but also super cute!

https://www.artycraftykids.com/product/12-fuzzy-valentines-puzzle-pages/
Check out our instagram for a range of other exciting crafts too: https://www.instagram.com/artycraftykids/