10 Under the Sea Coloring Pages: Have some jaw-some fun with this beautiful collection of hand-drawn ocean themed coloring pages for kids, featuring a variety of unique fish, whales and sharks – all waiting to be brought to life with a slash of color! This cool collection of coloring pages are so fun to color and made easy thanks to our use of bold, flowing outlines.
Our under the sea coloring pages will inspire children both young and old to fill them with color. The how is entirely up to them and while they could use crayons or pencils to color in their under the sea coloring pages, it's also fun to experiment with different mediums. Perhaps chalk or oils pastels? watercolor or tempera paint?
Different mediums will produce different results and new learning opportunities. With a little experimentation, a coloring page becomes a canvas a exploration, allowing children to delve deep into their creativity.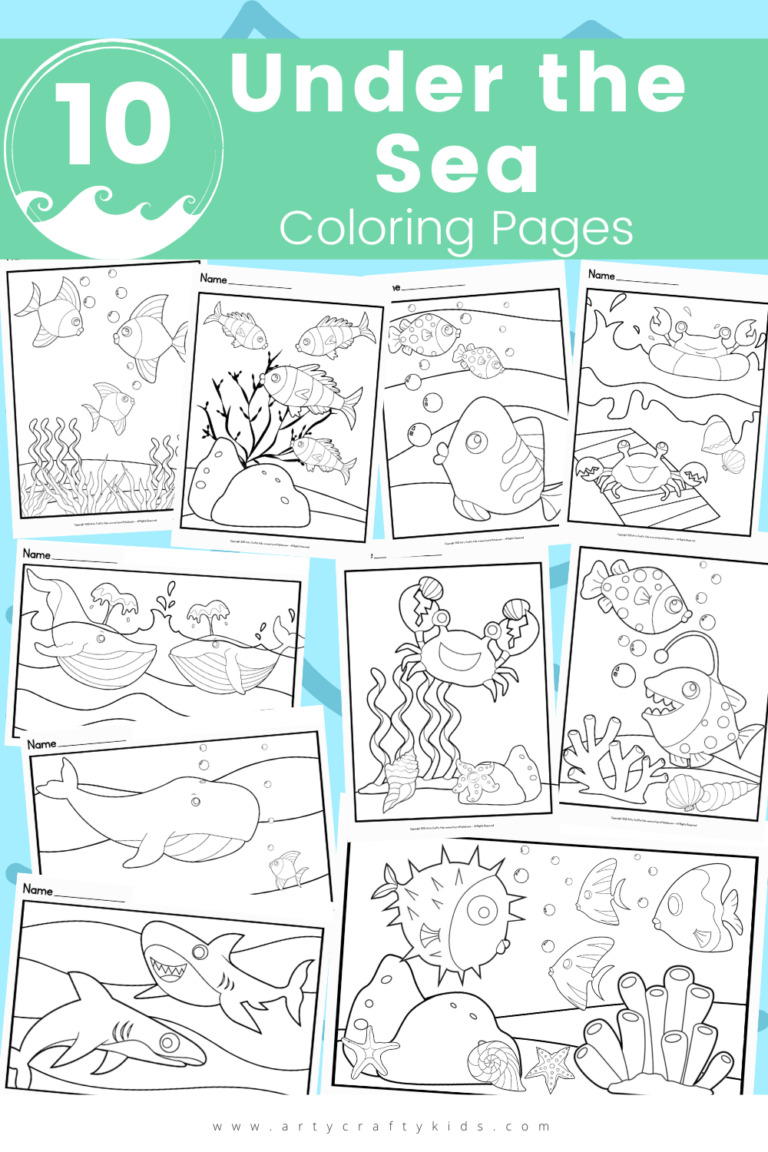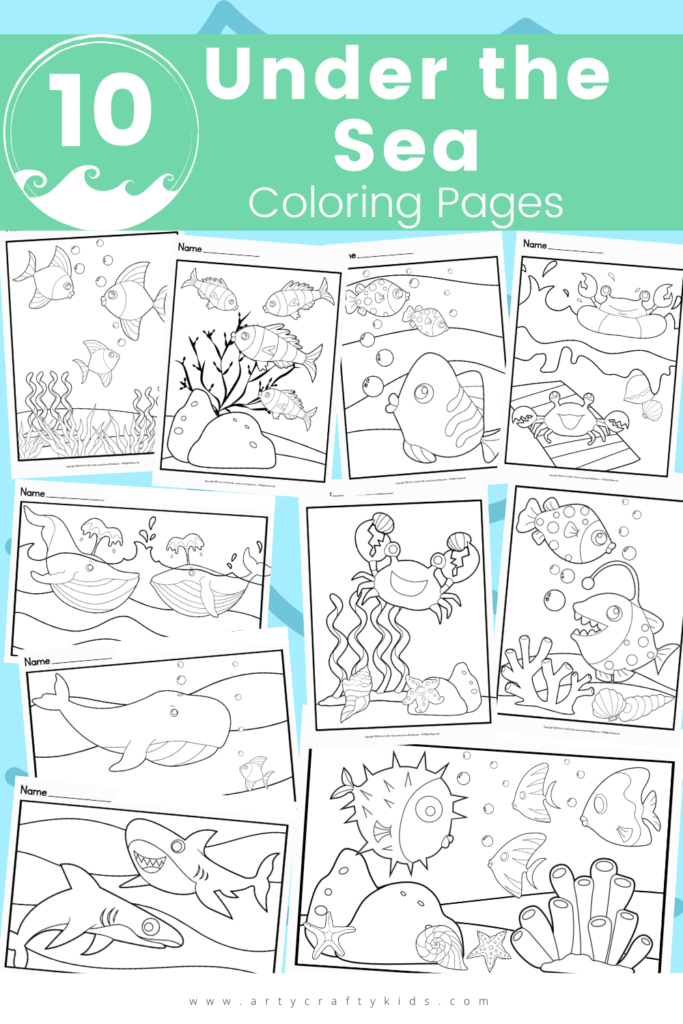 These coloring pages are already packed with fun designs, but could they be more? some children may like to add swirly waves in the background or a fun underwater pattern.
Coloring is a fantastic way for children to improve there fine motor skills while also improving their mood and focus! These coloring pages are a great tool for injecting some positivity, in a creative way. They could be used as a learning tool for teaching about the sea and it's beautiful habitat and animals. Plus, once these coloring pages all filled in they would make a beautiful display!
How to Download the 10 Under the Sea Coloring Pages:
The collection of 10 Under the Sea Coloring Pages is available to members of the Arty Crafty Kids Club. Members can access the template here (remember to login!):

https://www.artycraftykids.com/product/10-under-the-sea-coloring-pack/
Members will need to log in to access the templates!
Not a Member?
More Ocean themed Coloring Pages, Crafts and Resources: