10 Cars Vs. Monster Trucks Coloring Pages: Get imaginations racing with this collection of hand-drawn car and monster truck coloring pages, featuring images of characterful monster trucks and speedy rally cars. This awesome collection of coloring pages for kids are super fun to color and easy for children to follow, thanks to our use of bold, smooth lines and simple shapes. This set of coloring pages is especially appealing to preschoolers who will be starting to take an interest in coloring pages at this age.
However old your child is, or the children in your class, you can encourage them to fill these Cars Vs. Monster Trucks coloring pages with all the colors under the sun! Help them embrace their creativity by offering a variety of materials to color with (oil pastels, acrylic paints or watercolors).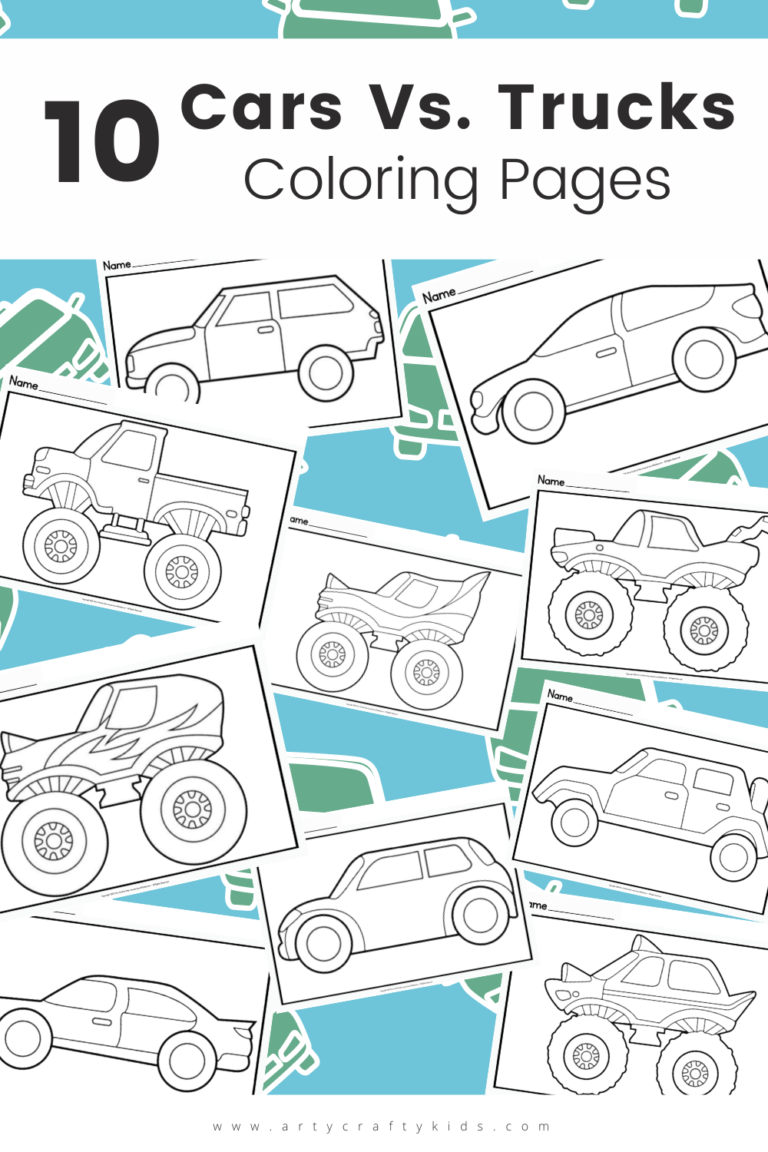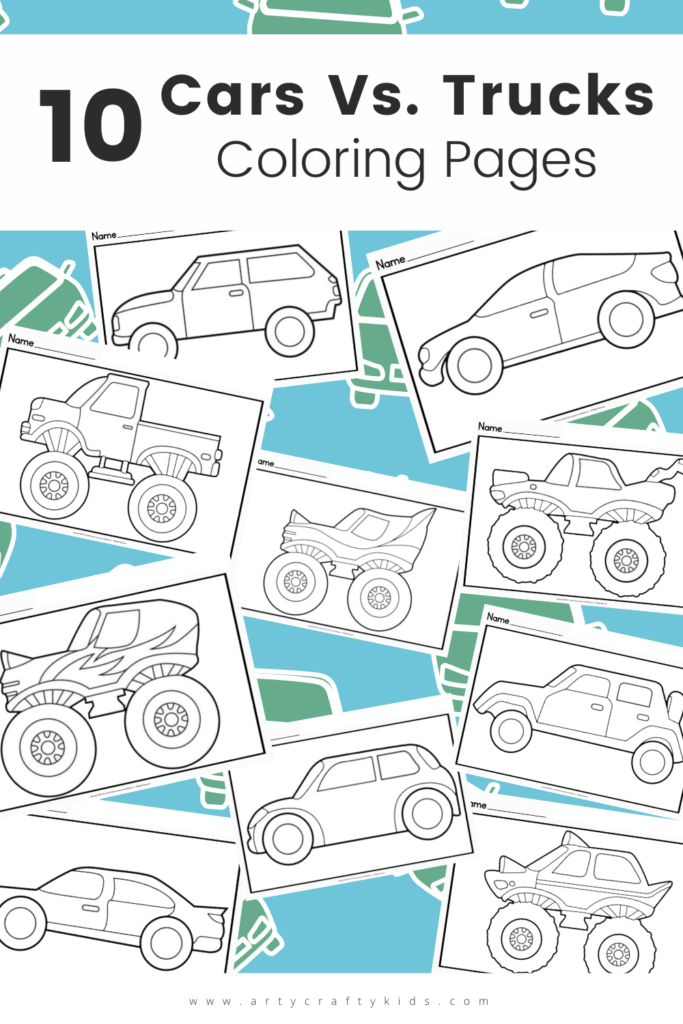 Cars Vs. Monster Truck Coloring Pages
Most of these coloring pages are surrounded by lots of empty, white space. Older children may use this space to create racing theme or monster truck stunt background. Why not add some tire marks in a pattern, ramps or some chequered race flags!
Coloring is a fantastic way to improve mood and mental health, and it is a great way to create a purposeful moment of peace and calm at home, or in the classroom. These coloring pages will inject some positivity and fun in to any day and once completed, they will look awesome on display!
How to Download the 10 Cars Vs. Trucks Coloring Pages:
For a limited time only! This collection of 10 Cars Vs. Monster Trucks Coloring Pages can be downloaded for FREE!
DOWNLOAD HERE: https://www.artycraftykids.com/product/10-cars-vs-trucks-coloring-pages/
Become a Member!
Access our complete library of creative resources to make crafting with kids super fun and easy!
More Coloring Pages for Kids:
Join the Arty Crafty Kids membership and discover our treasure trove of coloring pages for kids. We cover lots of different themes and for convenience, we often package our coloring pages into printable coloring books of 10!