Create awesome Oil Pastel Bat Silhouette Art with the kids this Halloween. This brightly coloured spooky moon backdrop is super easy to recreate, even for the smallest of Arty Crafty Kids.
Preschoolers to children in early years education and beyond will enjoy the creative process of this Halloween art project and to make it easier for you either at home or within the classroom, we're providing a FREE silhouette bat template.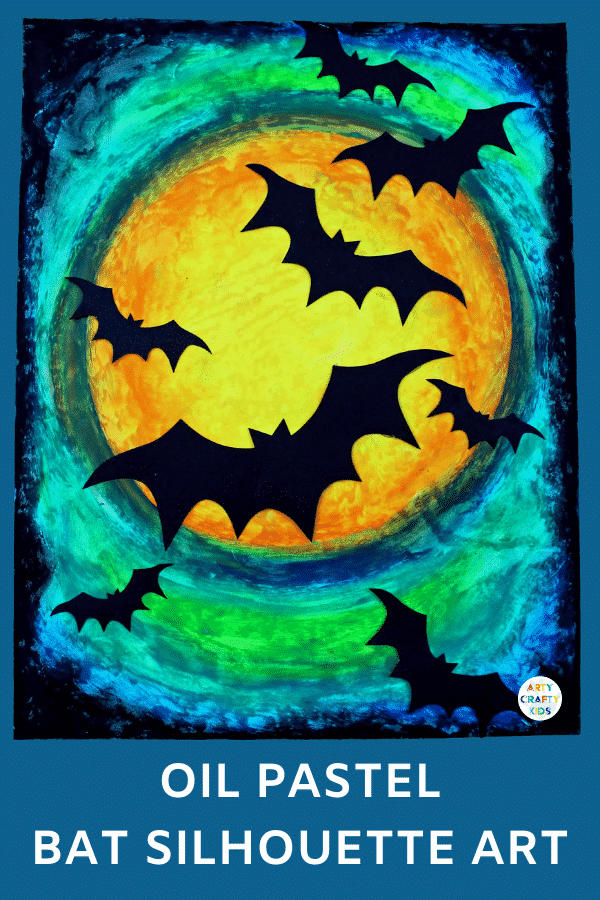 The template comes with black and white bats; perfect for those you exploring negative and positive space within your art lesson plans.
How to Create Oil Pastel Bat Silhouette Art
What you Need:
Cardstock
White Paper
Oil Pastels
Glue Stick
Cloth (optional)
Downloading the FREE Bat Silhouettes: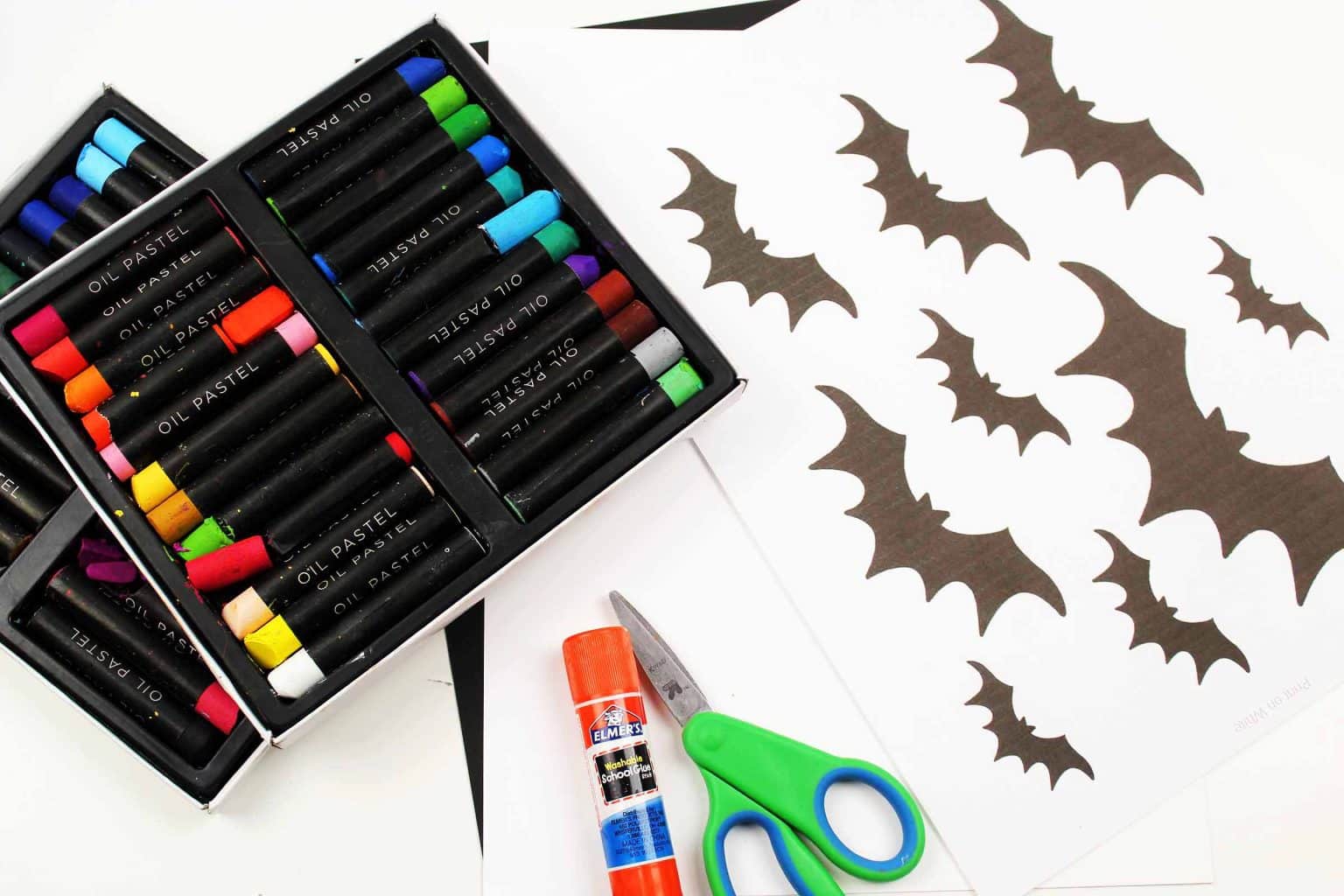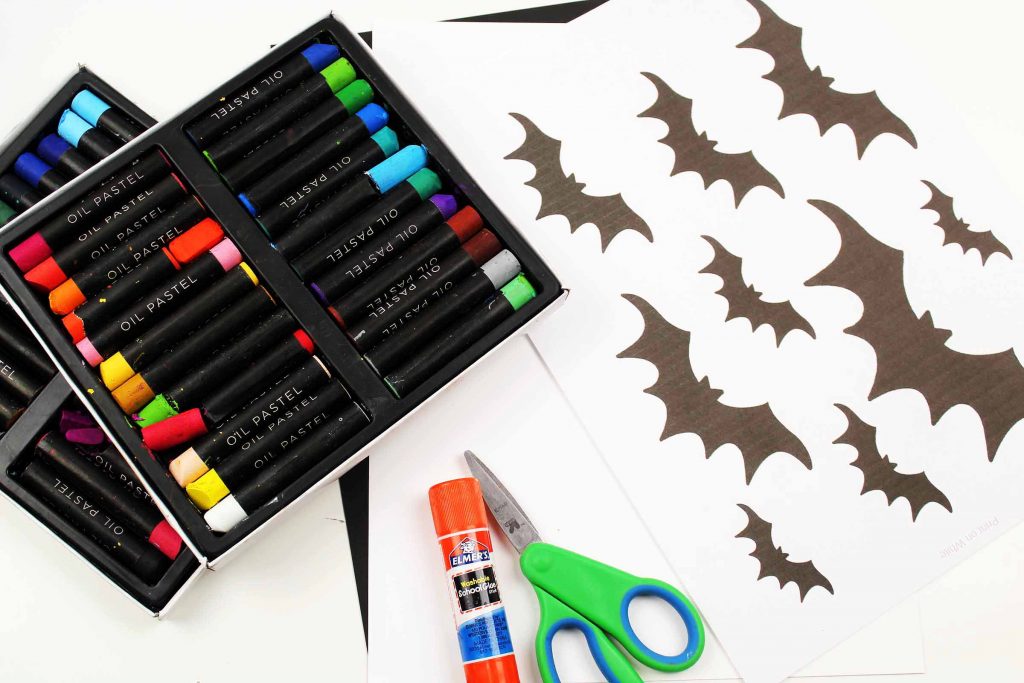 The silhouettes are available for FREE to everyone! Simply sign up to our regular newsletter to receive the bats.
Alternatively, join the Arty Crafty Kids members area to access our exclusive collection of art and craft templates, and resources!
Not A Member?
Printing Instructions:
Download and print the template from the Arty Crafty Kids members area.
The templates can be downloaded onto good quality paper or card stock.
If you opt for card stock, remember to check your printer settings for a recommended weight. Most printers prefer card stock less than 220gsm.
Let's Get Started!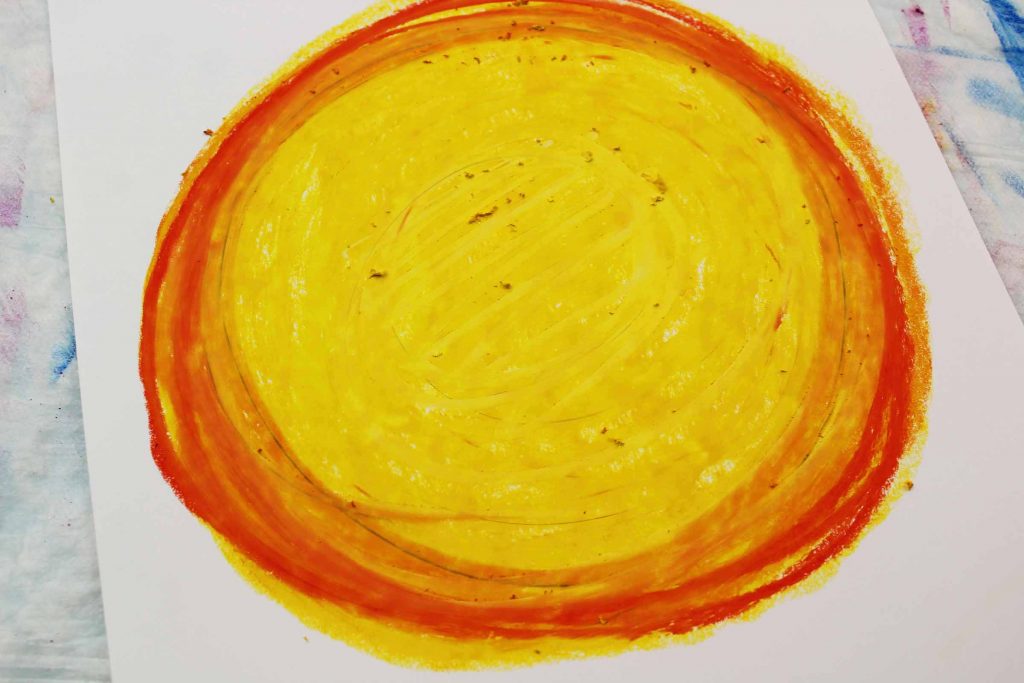 Draw a Moon
Step 1: Using a piece of cardstock, draw a large dominating circular shape in the middle.
Fill with a yellow oil pastel and use an orange pastel for outside of the circle.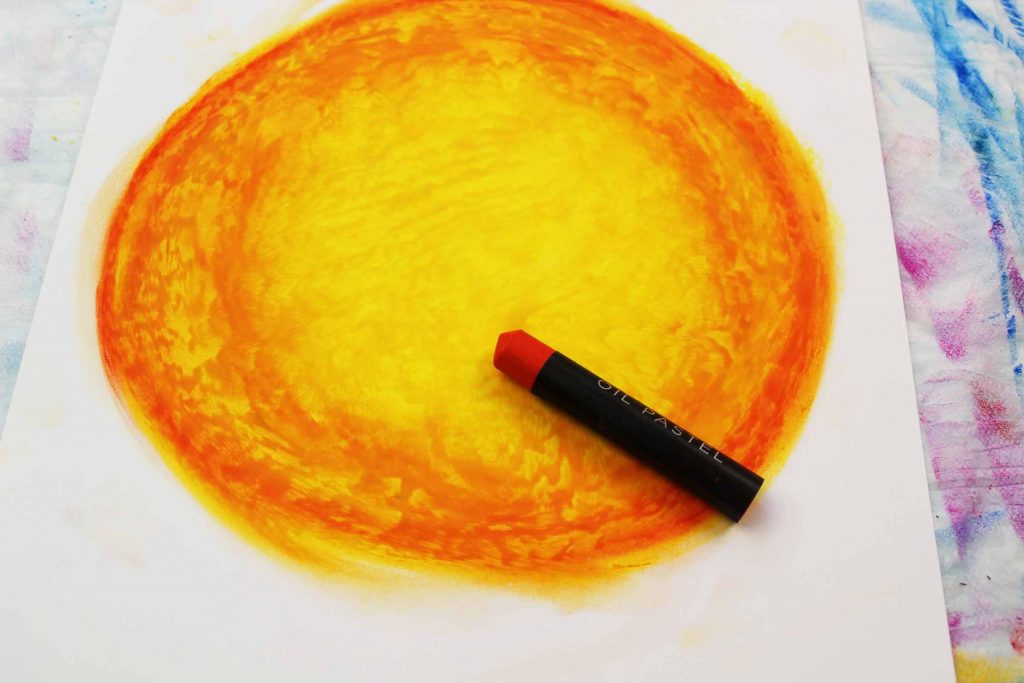 Blend the Colours
Step 2: Using your fingers or a piece of cloth smudge the orange into the yellow to blend the colours.
Add Definition and Atmosphere
Step 3: Trace the outer edges of the circle with black – this will add definition to our brightly coloured moon!
Fill the surrounding area with spooky colours.
Here, we've chosen shades of green and blue. Reds, purples and pinks will also work very well!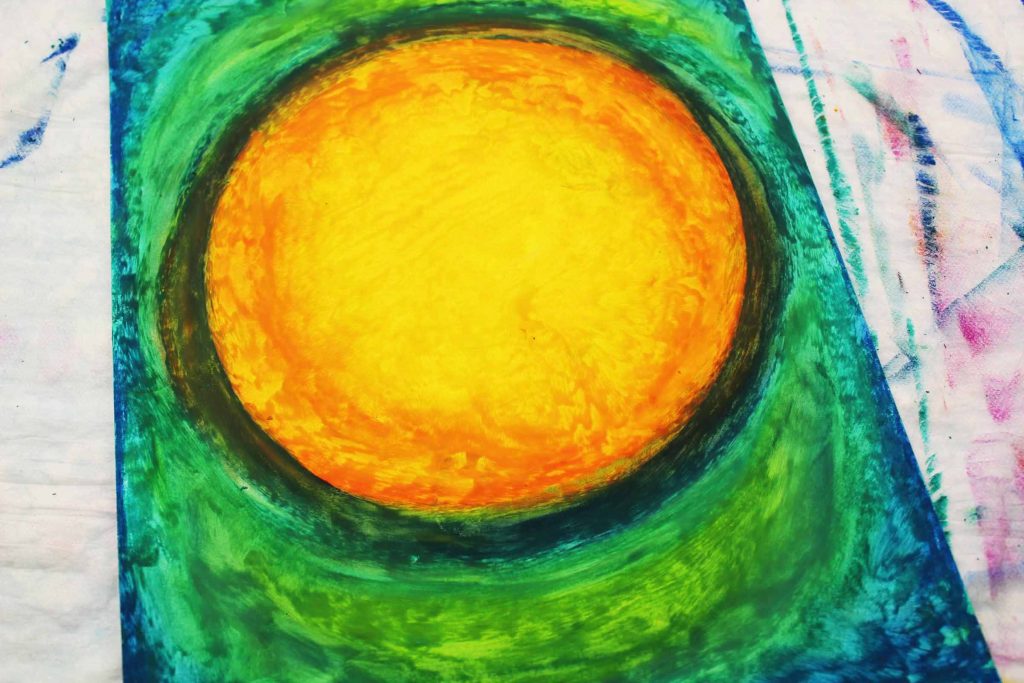 Blend the Colours
Step 4: Using fingers or a piece of cloth, blend the colours together.
Add Bat Silhouettes
Step 5: Complete the Oil Pastel Bat Silhouette Art by adding the printable bats from your free template!
These can be secured with glue.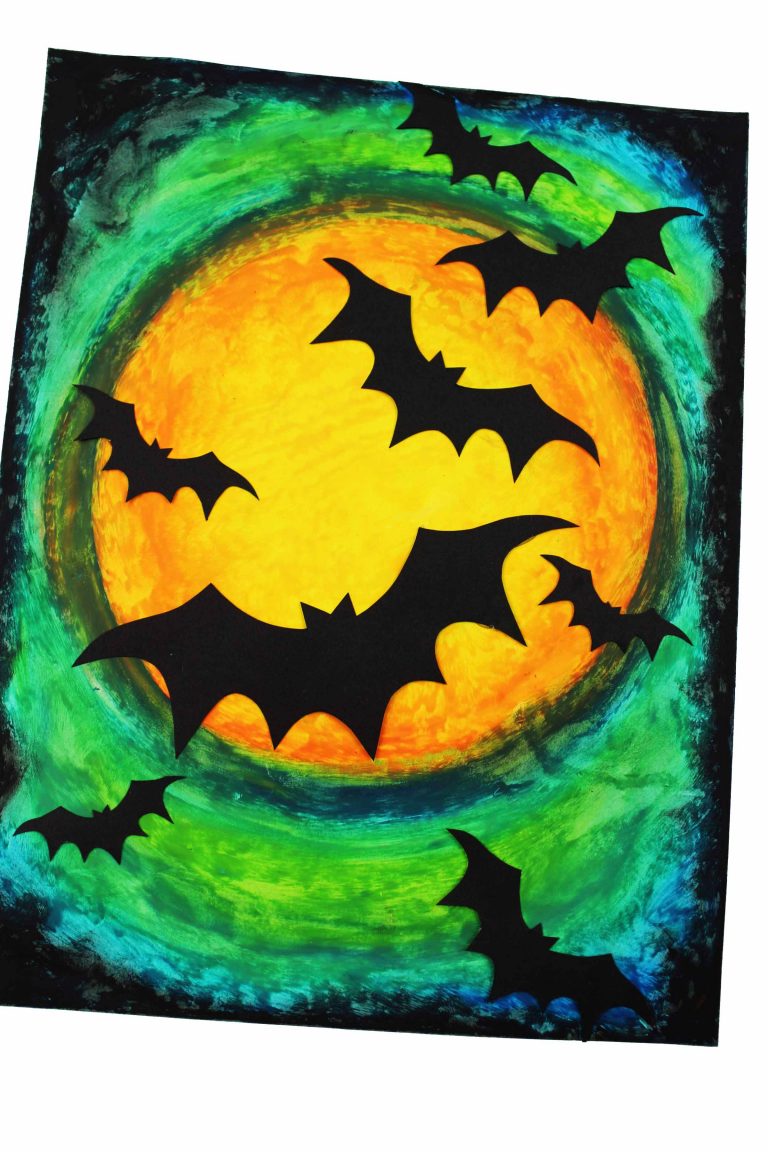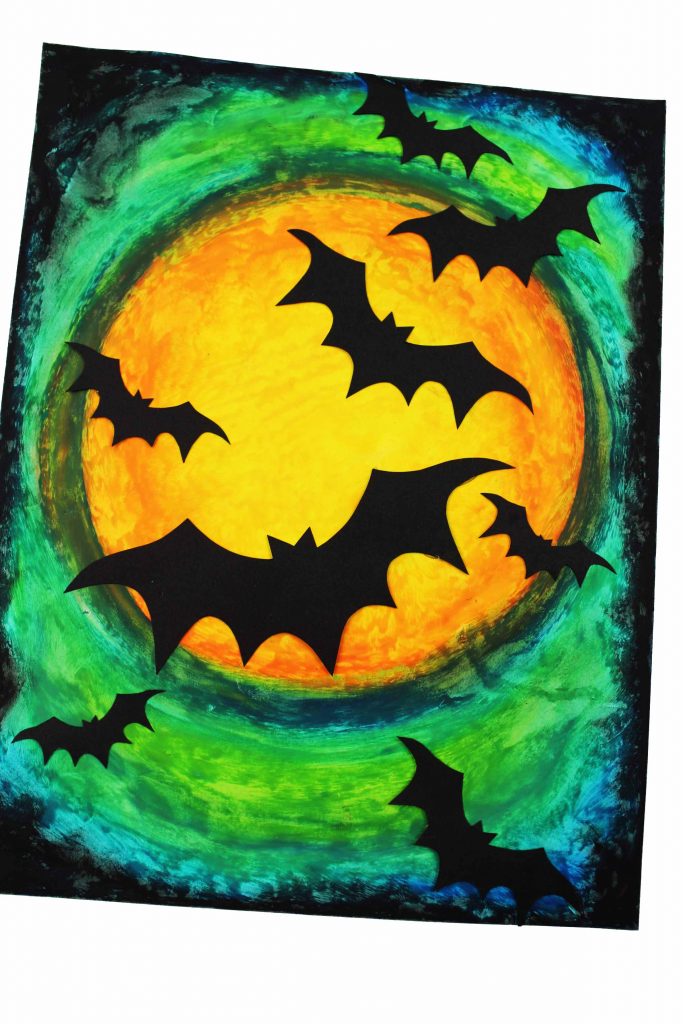 The Oil Pastel Bat Silhouette Art Project is now Complete
I hope your Arty Crafty Kids enjoy exploring their creativity with oil pastels. This is a great medium to introduce to children and this concept will also work well with our collection of Halloween silhouettes within the Arty Crafty Kids membership area!
Happy Crafting!