Who doesn't love unicorns? the world seems to have gone Unicorn crazy with a number of bizarre and colourful trends sweeping the internet; Unicorn hair, unicorn cakes, unicorn poop (what's that about!?!) and after receiving a number of requests for an easy "do-able" Unicorn craft for kids, I thought it was about time to feature one here on Arty Crafty Kids, so we've come up with this adorable (and super easy) Mixed Media Paper Unicorn Craft.
Mixed Media is an amazing art concept for kids. It's all about exploring and combining different processes, materials and textures. It offers a tactile experience for children and if you're keen to try something new with the kids, then our unicorn could be a fun introduction into mixed media. It's also a great way to re-purpose materials from the recycling bin or make use of random crafty bits and bobs that accumulate over time.
Mixed Media Paper Unicorn Craft: Supplies and Tutorial
This post contains affiliate links. See our full disclosure for more information.
White Stock Card
Watercolour Paints
Newspaper
Yarn
Glitter
PVA Glue
Googly Eye
Scissors
To see the tutorial in action, take a quick peak at our nifty video and sign up to to our new YouTube channel to see all our video crafts.
[mv_video aspectRatio="16:9″ key="pvtj824s1uaxnmsoxuej"]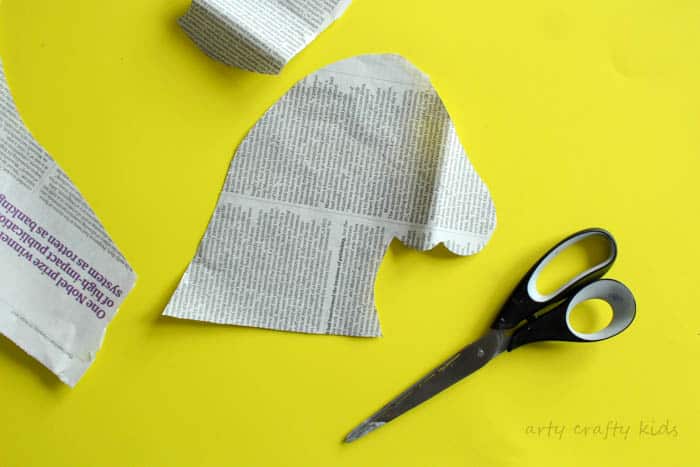 Draw a horse/unicorn head outline onto the paper and cut along the border.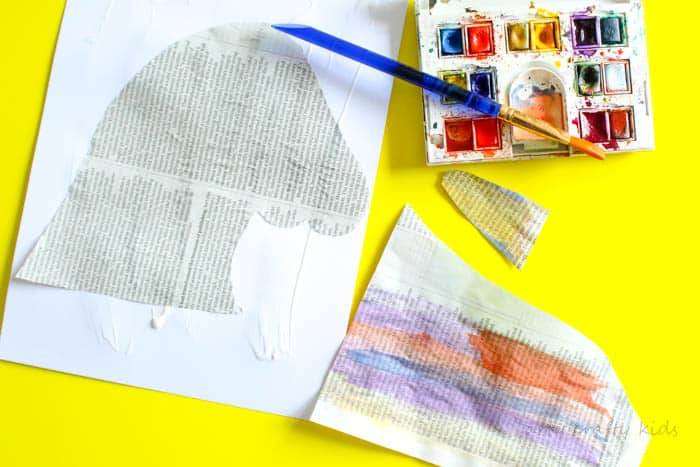 2. Glue the head onto the white card and colour the newspaper using watercolour paint.
3. Leave the newspaper to dry.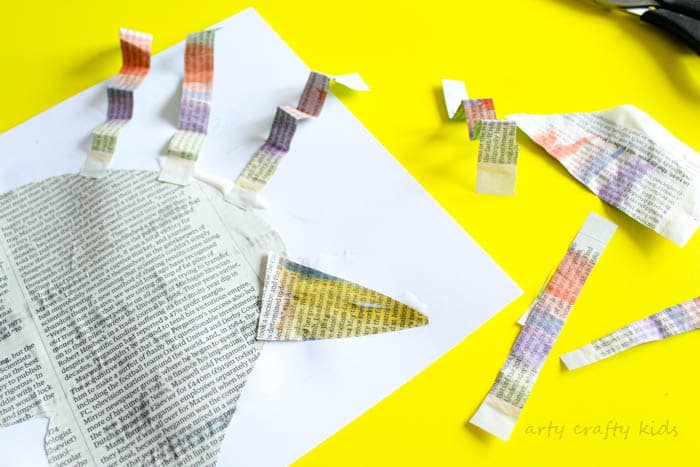 4. Once the newspaper has dried, cut out a triangular horn shape.
5. Cut the remaining painted newspaper into a number of short strips and in an 'accordion' style to add texture to the mane of the unicorn.
6. Add the unicorn horn using PVA glue.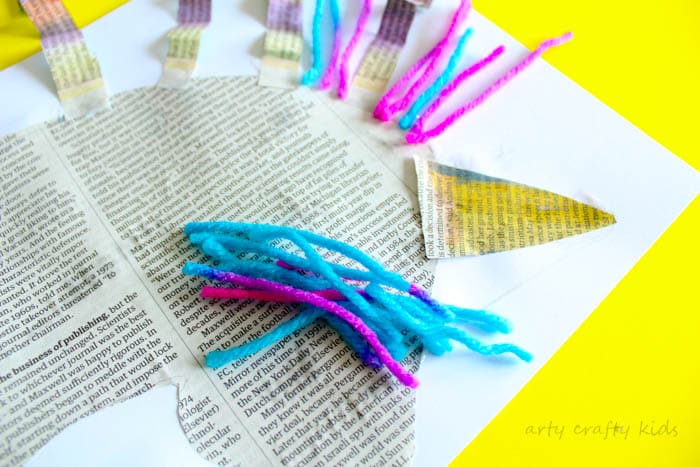 7. Cut up a few strips of coloured yarn and position them inbetween the accordion newspaper folds to create a full, flowing colourful mane.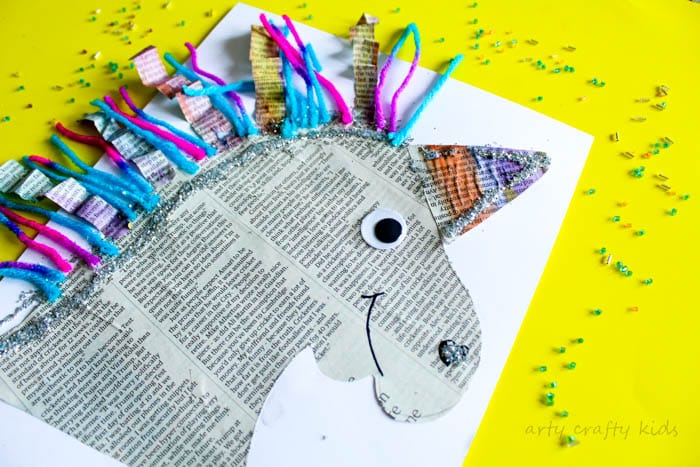 8. Complete the unicorn by adding facial features (big googly eye, cute smile and a small nostil ) and I'm sure you will agree – a unicorn is not a unicorn without a little sparkle!
9. (Optional – as I know glitter is not for everyone) Add some glitter!
The Mixed Media Unicorn Paper Craft is now finished!
I hope the kiddos love creating their Unicorns! To see more newspaper mixed media crafts, check out the Lion I recently made for I Heart Crafty Things. For more cute animal crafts, take a look at our incredibly popular paper plate jellyfish and roarsome paper plate lion!
Pin for Later!