The days are getting longer, and beginning to feel a little warmer and even the daffodils are emerging; spring is in the air and we're getting into the spirit with our first craft of the season – Finger Print Spring Blossom Tree.
Art and Craft is a fabulous way for children to explore the seasons and we're gradually working our way through with various art processes to represent the seasonal changes displayed by trees.
This simple Finger Print Spring Blossom Tree is a great craft for toddlers and preschoolers, and all you need to get started is a little paint, some paper and a pair of willing hands!
Finger Print Spring Blossom Tree
This post contains affiliates
Supplies:
Kid Friendly Paint
Good quality firm paper or card
A pair of hands!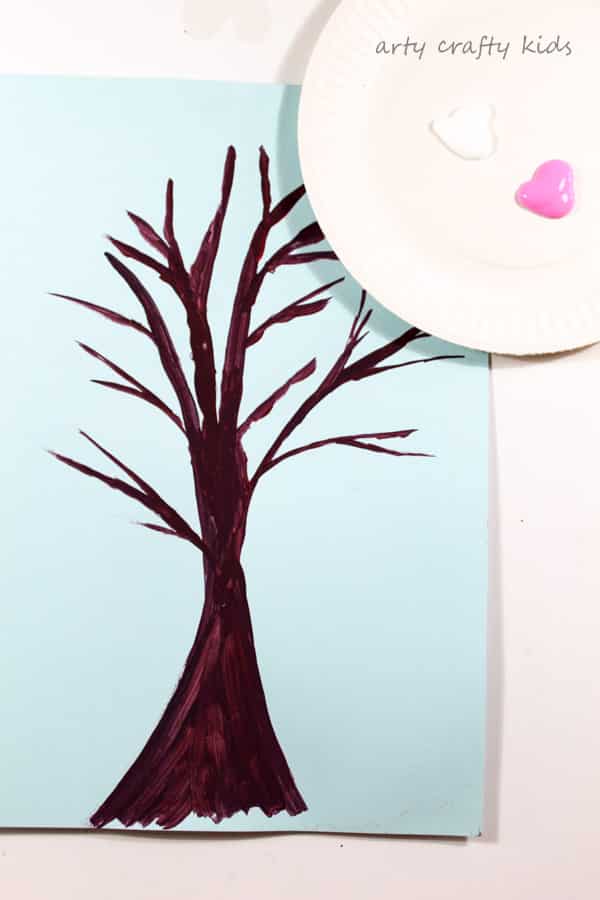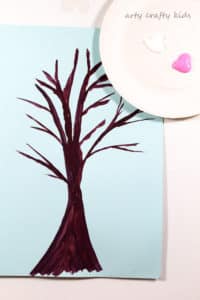 Simply paint a tree onto the paper or card.
Or, to add a personal touch, draw around your child's hand and arm to create a 'handprint tree'.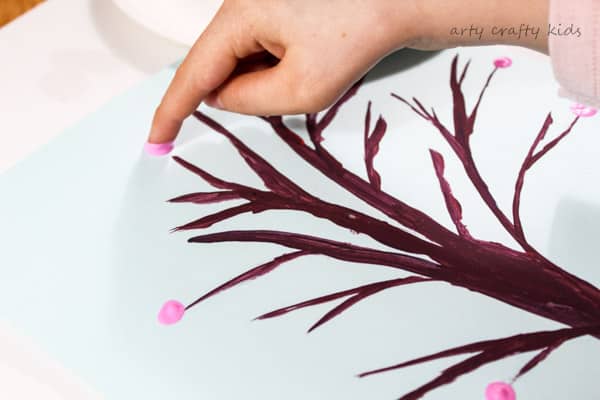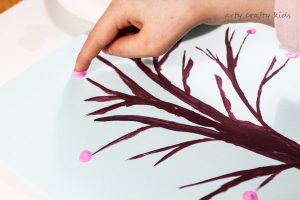 Using a mixture of pink and white paint, encourages your child to dip their fingers into the paint and create prints all over the tree.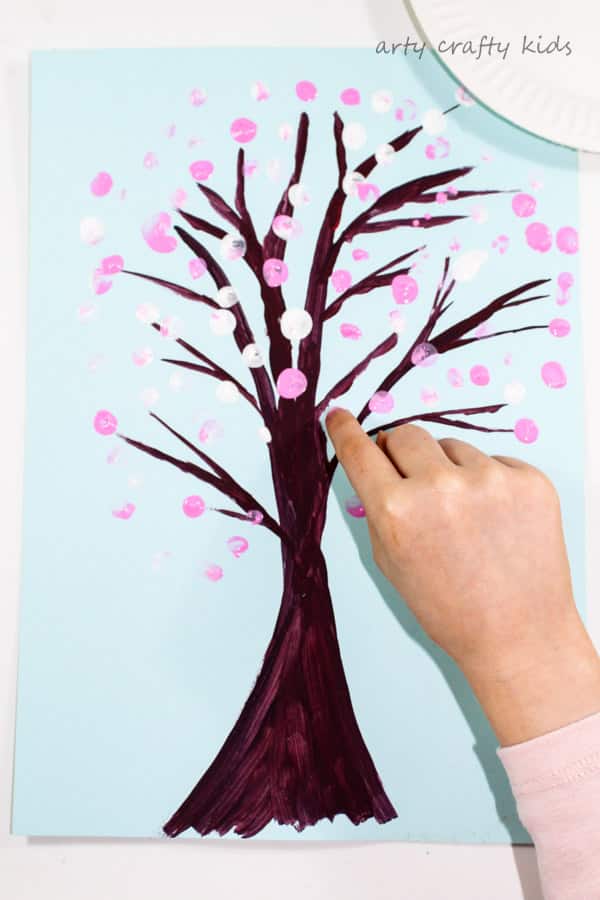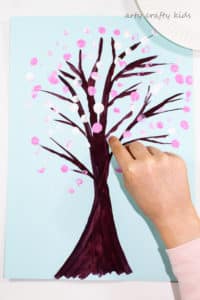 They can follow the lines of the branches or not.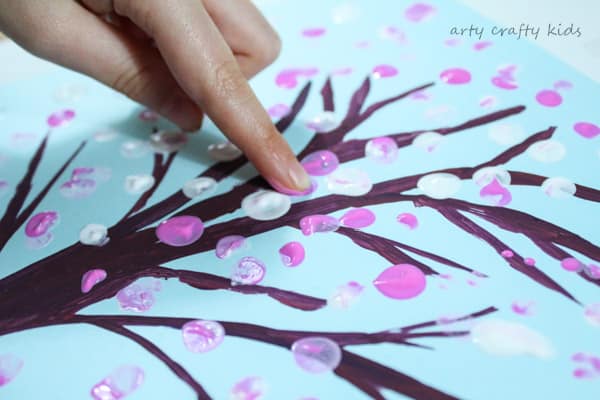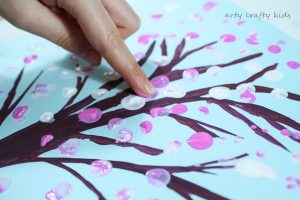 The blossom could be on the floor, over the bark or floating in mid-air.
There's no right or wrong, and the kids can have free-reign to interpret a blossom tree however they envision it.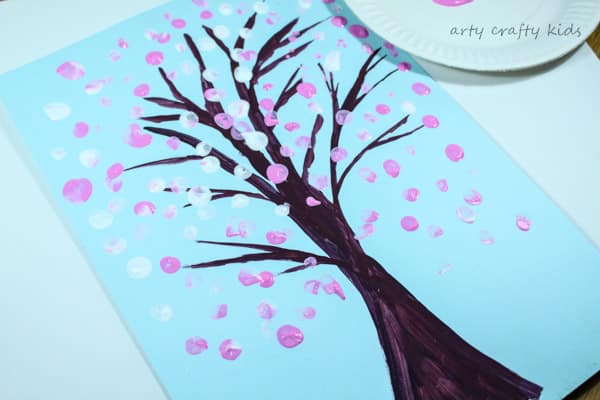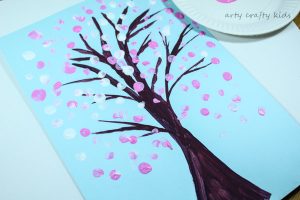 Simply take a step back and let them create and have fun!
If you are look for more simple Spring Inspired Fun, take a look at our easy preschool butterfly, paper plate rainbow and easy butterfly art.
Pin for later!