When the bluebells appear, Spring is on its way and there's nothing more beautiful than seeing an entire woodland floor covered in bluebells. My kids love wading through the bluebells each spring, which has inspired today's bluebell footprint art.
Isn't it sweet?
This simple art idea is a great one for very small children and preschoolers.
Preschoolers will especially love creating the prints and will have an opportunity to practice their cutting skills to assemble the flower.
All you will need to a little abstract thought, paint, paper and feet!
Bluebell Footprint Art
This post contains affiliates
Supplies:
Green/Blue/Purple Paint
White Card Stock
Scissors
PVA Glue
Paint Brush/ Sponge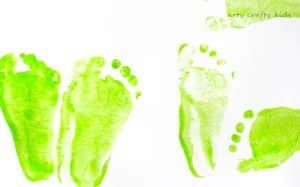 Depending on the age your kiddies, there's a couple of ways to approach the footprint process:
Use a sponge or paint brush to cover your child's foot
OR
Place some paint onto a paper plate and ask your child to dip they foot into the paint and then create a print themselves!
Either way, create multiple prints and enjoy the process!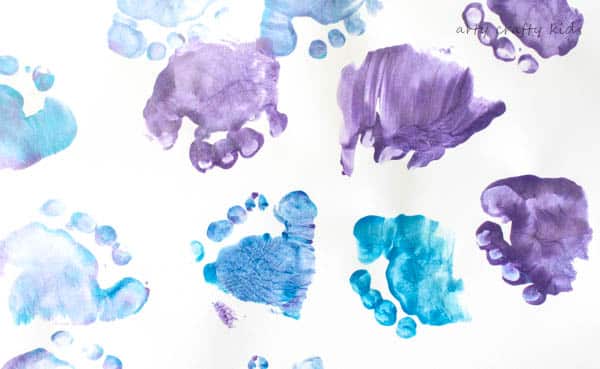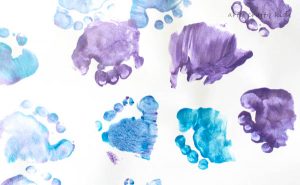 To make the 'bluebells', your child only needs to cover the top half of their foot with paint.
Use a combination of blue and purple metallic paint to create a gorgeous glean.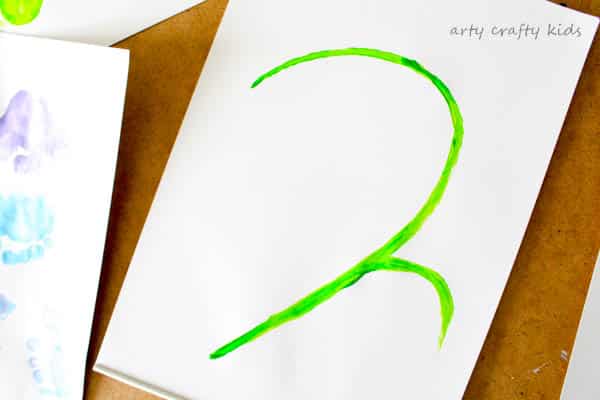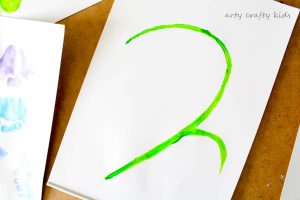 Paint a large green stem onto the stock card.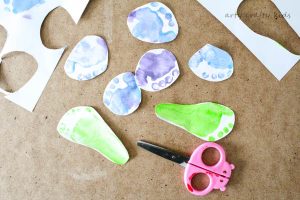 And once the prints are dry, simply cut them out!
This is a great way for your preschoolers to practice their cutting skills.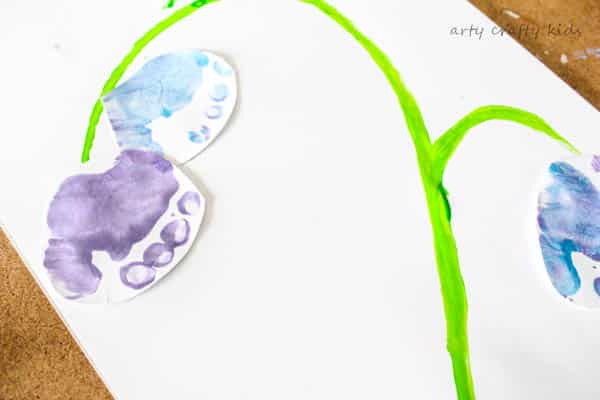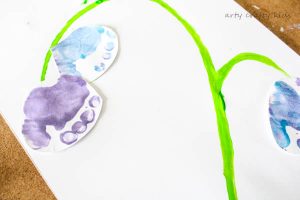 Assemble the flowers and secure with PVA glue.
Ask your child to carefully consider where they think they flowers should go and how they appeared on the bluebells of they've seen outside.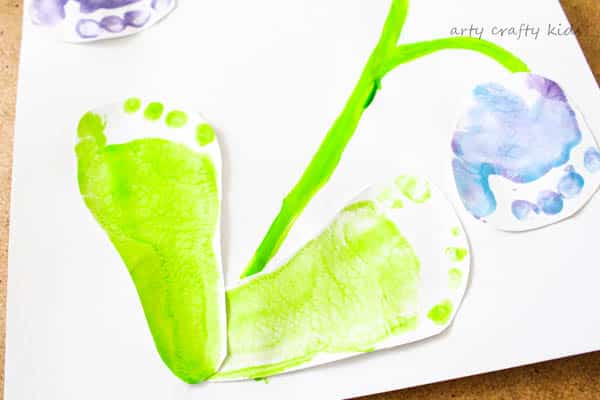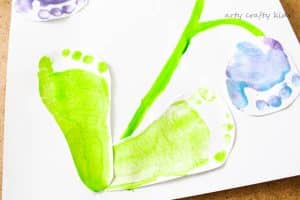 Finish off with two complete footprints for leaves and ta-da, your child should now have their very own bluebell footprint art!
I hope your arty crafty kids have enjoyed the process of creating their bluebell flower pictures!
Pin Bluebell Footprint Art for later!